The brick, despite being so humble and ubiquitous that it is easy to overlook, has a lot going for it. Contemporary architects increasingly appreciate its character, and are breathing new life into this oldest of man-made building materials.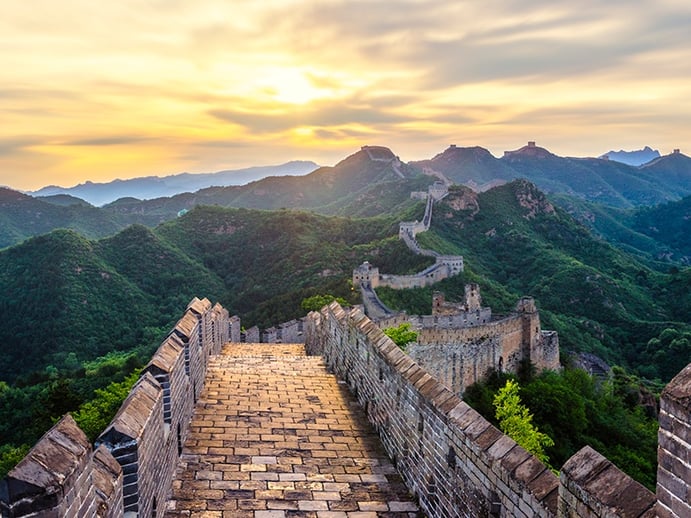 From Vietnam to Canada, architects are innovating to produce interestingly shaped, textured, and patterned structures, often using reclaimed bricks. But while these designs are refreshingly novel, they have deep roots: the first mud-brick cities, such as Uruk in Mesopotamia, were founded around 6,000 years ago.
Some 2,000 years ago, the Romans took fired brickmaking to a vast industrial scale; in what is now Iraq, the great Persian Arch of Ctesiphon was built in the third to fourth century AD and boasts the biggest unreinforced brick arch vault in the world; and the Chinese began to use high-quality bricks for the Great Wall during the Ming Dynasty (1368-1644). By the late 17th and early 18th century, England's bricklayers were world-renowned, with Sir Christopher Wren's rebuilding of Hampton Court Palace in the 1690s just one example of their impressive creations.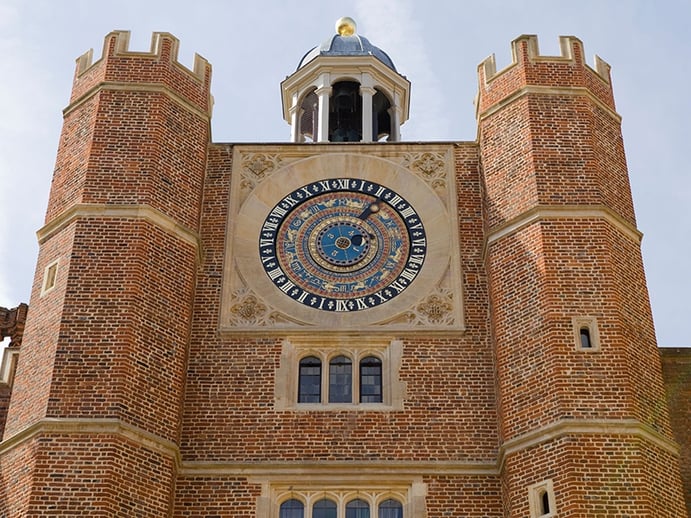 Notable European and North American architects of the early and mid-20th century wowed people with their elegant brick designs. The US had Frank Lloyd Wright's Prairie-style Robie House in Chicago, and Finnish architect and designer Alvar Aalto's 1940s Baker House in Cambridge, Massachusetts. And that great American master builder Louis Kahn has a host of brick delights to his name, not least the Indian Institute of Management at Ahmedabad in western India. Meanwhile, St Mark's Church in Björkhagen, Stockholm, made Swedish-born architect Sigurd Lewerentz's name in 1960.
The interesting thing about contemporary brick architecture is how creative it is. New forms and styles are endlessly created
But by the late 20th century, brick was starting to lose out to steel, concrete, glass, and ever-more colorful cladding. Since then, some of the shine has gone off much of that audacious style of urban regeneration, and architects are falling back in love with brick. Today's brick aficionados thrill over its textural qualities, versatility, robustness, and graceful aging. "In the US, brick is having a renaissance," says architect Thomas Phifer of Thomas Phifer and Partners in New York.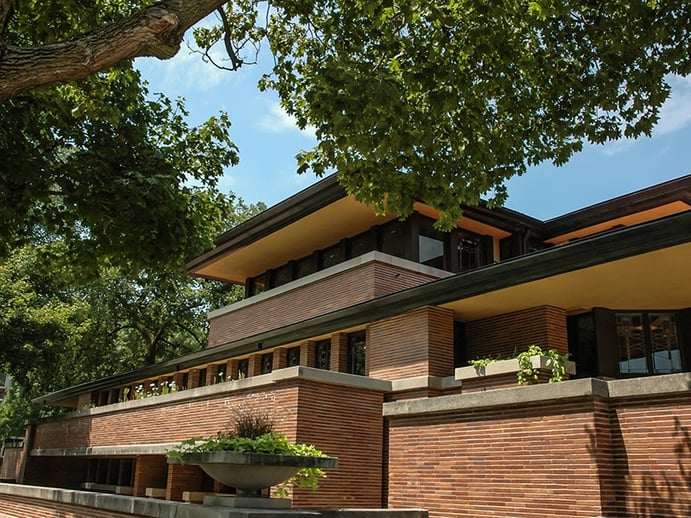 Giles Townshend at Stephen Taylor Architects in London echoes this: "The desire of architects to engage with the history and context of the city has drawn them to the material as something that can root their projects within a specific culture of building."
Like many of his contemporaries, Townshend is drawn to handmade bricks for their "subtle nuances and varieties in texture, qualities that can be fundamental in defining the character of a building." His firm's modern townhouses on north London's Stapleton Hall Road exemplify this.
And with this renaissance, the brick is starting to shed its humble image; architectural practice Feilden Clegg Bradley Studios, for example, conceived a smart but modest brick house on sought-after Cheyne Walk in London's exclusive Chelsea neighborhood.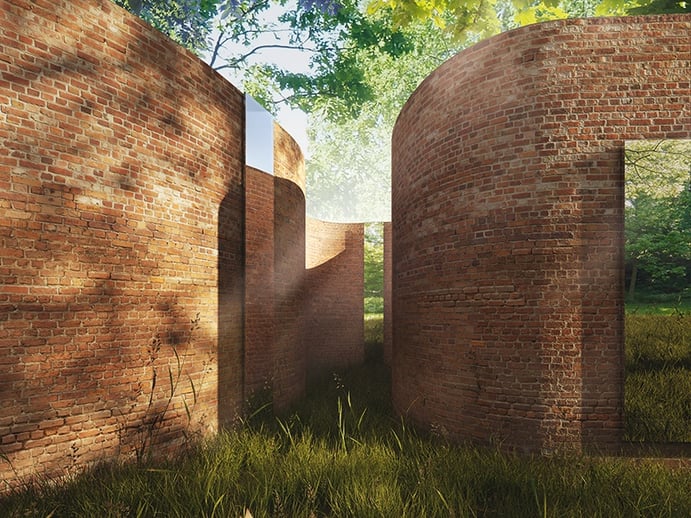 In Wisconsin, Phifer's Madison House is a fine example of the revitalization of brick's image. The house was inspired by the traditional serpentine garden walls common in Europe. Interestingly, Phifer used reclaimed bricks. "Not only do you get the spirit of the brick, but it's good for the environment," he says. "There's a huge amount of poetry in their reuse."
The continuous demolition and waste of that simple, modular, and versatile material in landfill is now reversed by its reuse
Many other contemporary architects back this up. "Recycled bricks are in demand from clients and designers," says Australia-based architect Luigi Rosselli. "Bricks have a high carbon footprint and the continuous demolition and waste of that simple, modular, and versatile material in landfill is now reversed by its reuse." At the Subiaco Oval Courtyard house in Western Australia, "we recycled the bricks of the pre-existing house, which was close to collapse," he adds, with those marked by paint or plaster used to create a pattern within the brickwork.
Australia's Phooey Architects used square sections of demolished bricks in its Cubo House, in line with the client brief to use recycled materials wherever possible.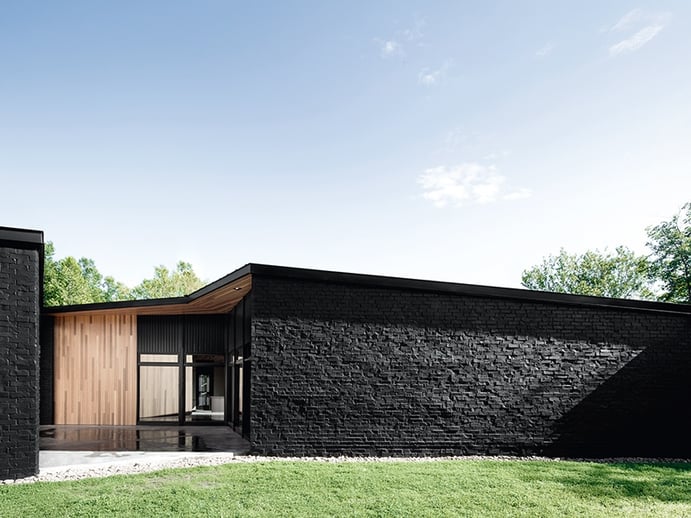 Likewise in Canada, Montreal-based architect Alain Carle used reclaimed bricks for his L'Ecran (The Screen) house beside a lake in Quebec. However, this house hides rather than celebrates brick's inconsistencies. "Working with a recycled material implies that you have no control over the tone of that material," says Carle, "so we 'blacked out' the color to leave only the random texture of the brick, allowing the eye to focus only on the complex shape of the building."
Meanwhile, Danish firm C.F. Møller, which was set up by a trained mason nearly 100 years ago, took its cue from the neighboring historical townhouses when using recycled bricks for the façade of Østerbrogade 105, a residential property set in a smart Copenhagen quarter.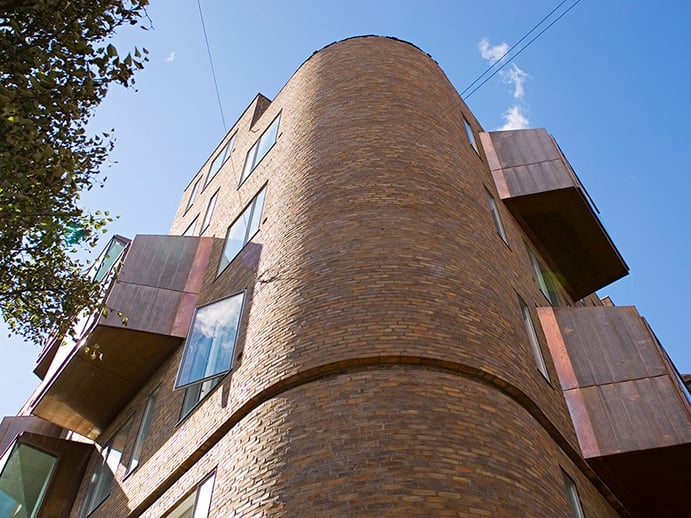 So bricks are an effective way of complementing the local vernacular, either directly like Stapleton Hall Road and Østerbrogade 105, or more subtly. In the Chilean capital, Santiago, architects MAPA designed an apartment block in which zigzagging brickwork references the moldings and stucco details of the nearby classical buildings.
William Hall, author of Brick (Phaidon, 2015), points out that, "The interesting thing about contemporary brick architecture is how creative it is. New forms and styles are endlessly created."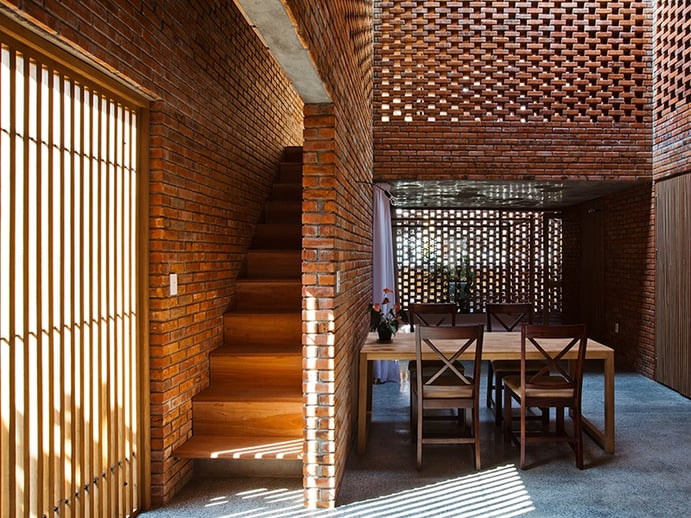 Far away from MAPA's zigzags sits Termitary House in Da Nang, Vietnam. Ho Chi Minh City-based architectural firm Tropical Space turned to bricks for historic and climatic reasons. The coastal city suffers from extreme weather including tropical storms, and is also well known for the ruins of the Champa brick towers, whose construction started in the fourth century. The internal brick walls of Termitary House are interspersed with holes, to allow the family to communicate with each other easily across the communal areas and to increase air circulation.
As MAPA found, the texture of exposed brick can add an industrial-chic warmth to interiors. Likewise, inside Bali's Katamama Hotel, Indonesian architect Andra Matin chose multihued bricks to showcase local craftsmanship.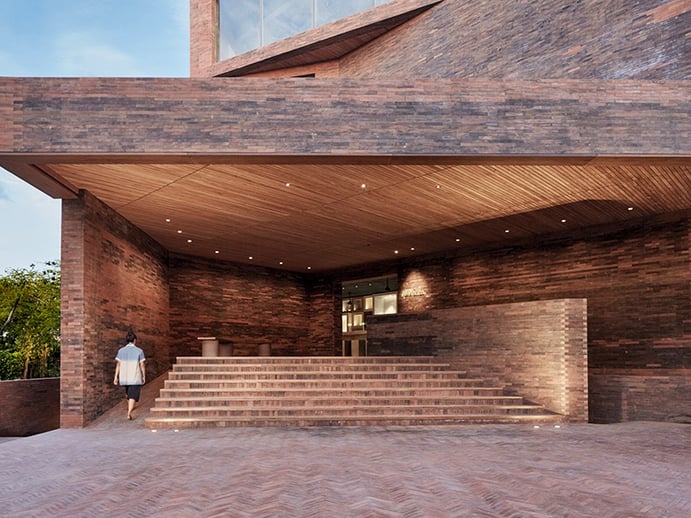 Unexpected use of brick also appears in the Iranian city of Hamadan. For their mixed-use Termeh building, architects Farshad Mehdizadeh and Ahmad Bathaei have created a wave-like roof of brick cladding, for the public to sit, walk, or play on.
As well as innovations in form and texture, there are also experiments in the very make-up of the brick itself. Emerging Objects in Oakland, California, specializes in the 3D printing of building components. It has developed the Cool Brick concept, designed to cool down buildings in dry, hot climates. The porous ceramic blocks absorb water and interlock to form a 3D lattice effect. As warm air from outside passes through, the water evaporates, carrying cool air inside.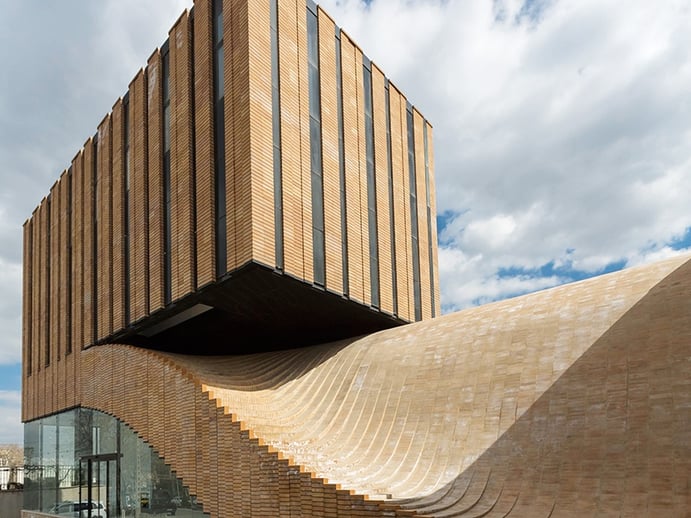 Meanwhile Dr Moses Kizza Musaazi of Makerere University in Kampala, Uganda, has come up with a lower-tech but highly significant innovation. The tongue-and-groove design on all sides of his Interlocking Stabilised Soil Block mean they can be "dry-stacked," needing no mortar, making them quick to build with.
And for the bricklayer in all of us, LEGO's Architecture series allows us to construct such icons as Dubai's Burj Khalifa, the Louvre in Paris, New York City's Flatiron Building, and the Elizabeth Tower ("Big Ben") in London.
The best of contemporary brick architecture shows, in the right hands, how much the humble brick has got to give. As Aalto said: "Architecture is the transformation of a worthless brick into something worth its weight in gold."