In 2007, as markets tumbled, banks crumbled, and panic soared over the safety of personal wealth, telephones began ringing in the offices of Christie's New York. Potential investors were seeking something more stable than gold; something with a long-term value more robust than slippery interest rates. But it wasn't vintage cars, jewelry, paintings, or fine wine these particular investors were seeking to add to their portfolios. It was handbags.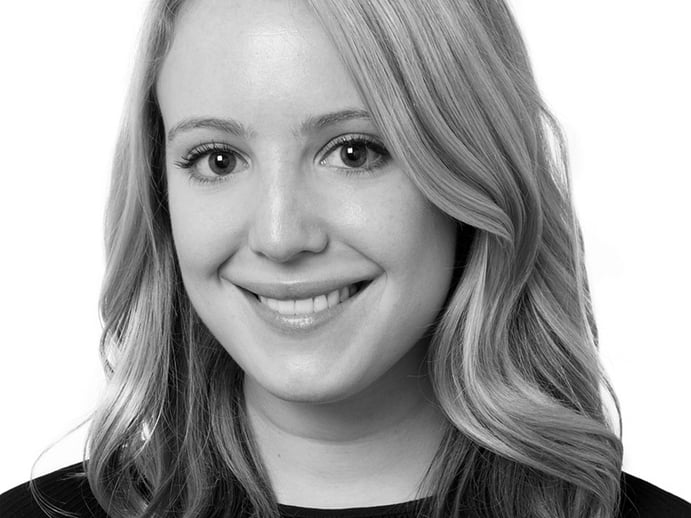 "As the US economy was spiraling, we really saw a rise in people buying handbags on the secondary market," explains Caitlin Donovan, Christie's Associate Vice President and Specialist for Handbags & Accessories. "People wanted to invest in luxury goods, in something that would hold its value. Some grade 1 handbags – we grade them 1 to 6 – still in the boxes, sometimes with original tissue paper, can fetch up to three times their original value at auction. Certain handbags maintain their value forever, even if they've been worn."
Of course, the above doesn't apply to all handbags: a small handful of labels are synonymous with platinum-plated investment excellence, and only these specific pieces will appreciate in value as they age – or, rather, as they become "vintage."
Nothing more lucrative than an Hermès Birkin
One handbag label is more coveted, more iconic, and, indeed, more financially savvy an investment than any other: Hermès. Should you wish to start a lucrative vintage handbag collection, an Hermès is what you're looking for – specifically, an Hermès Birkin bag. It was designed by Hermès CEO Jean-Louis Dumas for actress Jane Birkin in 1981.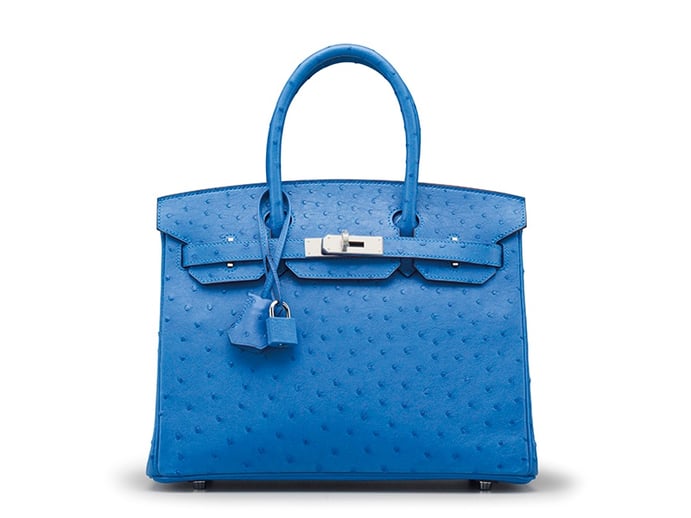 Hermès Birkin bags – which are sold only on application to special clients of the brand – have increased in value by more than 500% since they were first crafted 35 years ago – an average annual increase of 14.2%. This makes the bags a better investment than either gold (which had a negative average real return of 1.5% since 1980) or stock market shares (the S&P 500 returned only 8.7%), according to recent research by vintage designer handbag specialist and online marketplace Baghunter.
Hermès does nothing by mistake. Every detail is purposeful
What's more, every Hermès bag comes with a lifetime repair guarantee, meaning that no matter how many generations it is passed down, it can always be taken to an Hermès spa for a reconditioning treatment that will make it look brand new.
Creating a culture of exclusivity
How has Hermès managed this? By handcrafting every one of their products using superior materials and expert artisan craftsmanship, and by creating a business model whereby demand far outweighs supply.
"Hermès has created a really interesting and robust culture when it comes to handbags that other brands just don't have," Donovan says. "Hermès does nothing by mistake. Every detail is purposeful."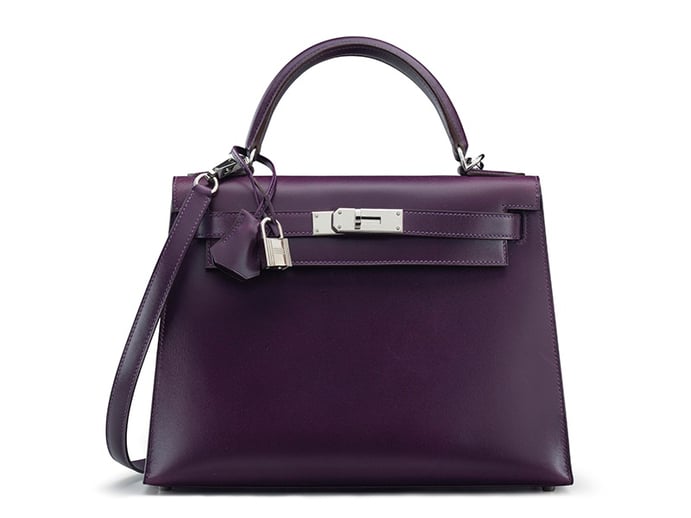 Within Hermès' bag models, skins and hardware options are myriad. There are limited-edition models, one-of-a-kind pieces, and bags that have been custom ordered by big clients, and each comes with a different price tag. Bags made from the skin of a saltwater crocodile will cost significantly more than those made from calf leather, for example; diamond hardware will be more expensive than gold. Customize the bag with your own designs, motifs, or monograms, and you're looking at adding another zero to the price tag.
Himalaya Diamond – the most coveted Birkin
For most people – especially impatient ones – the only way to acquire a Birkin is through the secondary market. "The most expensive bag ever sold was the Himalaya Diamond Birkin," Donovan says, "so called because the extremely complicated dying process makes the crocodile leather resemble the snowy white peaks of the Himalayas. It takes huge talent to get the skin that white. It was sold this summer at Christie's in Hong Kong by a private Asian collector for $300,168."
If you're looking for something that will retain its value, buy a classic
Excruciatingly rare – it is thought only one or two are manufactured globally each year – and fitted with 18k white gold and diamond hardware, the Himalaya Diamond is the most iconic and coveted of all Birkins. But if you aren't able to track down that anonymous private Asian collector to ask if he or she has another, where should one invest one's money?
"I always tell clients looking to build a collection to go for classic models. What's so special about Hermès is that the Birkin has changed so little since it was first released, and yet it holds on to its value. If you're looking for something that will retain its value when you pass it to your daughter or your granddaughter, buy a classic: you can wear it every season and it'll date well."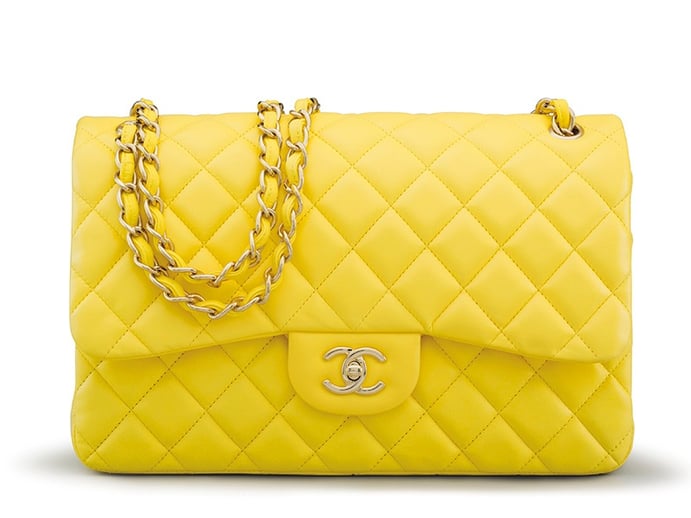 Chanel and Louis Vuitton also sought after
After the Birkin and Hermès' other, similarly powerful models, such as the Kelly (which gained commercial popularity when actress Grace Kelly became enchanted with one) and the Constance, Christies' second and third best-selling handbags are made by Chanel and Louis Vuitton, respectively. Inspired by 1920s military satchels, the Chanel Classic Flap Bag has a number of iconic features, such as the chain-wrapped leather handles, and its instantly recognizable clasp. In 1990, a classic medium flap Chanel bag sold for $1,150; today, the same bag sells for around $5,000. This is reflected in the label's growing value on the secondary market.
However, Donovan says buyers don't necessarily want the same classicism from these brands as they do from Hermès. Chanel collectors want excitement, novelty, and freshness; Louis Vuitton buyers want, well, furniture.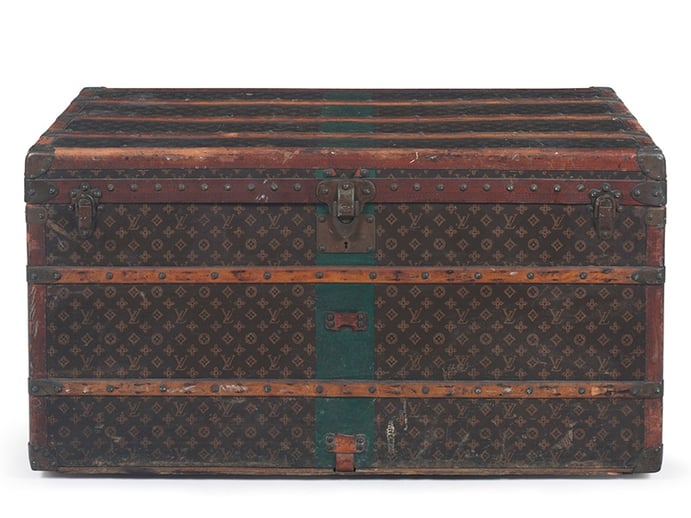 "With Louis Vuitton, we're witnessing a particular rise in people loving Louis Vuitton trunks but using them as storage pieces and coffee tables instead of as luggage for long-distance train travel, as they were originally intended."
Another trend Donovan has noticed at Christie's is an increase in female collectors. "We are the only female-centered collection in the art world – after all, it tends to be men who buy jewelry for women, but women buy their own handbags. Men have had this for years with cars and watches, and finally we have women taking control of their own collections and buying pieces for themselves."