What is the impact of putting a varnish on a Cubist painting? What are the aesthetic and market implications of resurfacing a Minimalist painting? What are the ramifications of exhibiting or collecting a work of art made of sugar? Or shrimp? Christie's Education presents a course titled "Controversies in the Conservation of Modern and Contemporary Art," led by Corey D'Augustine. Luxury Defined spoke to him to find out more.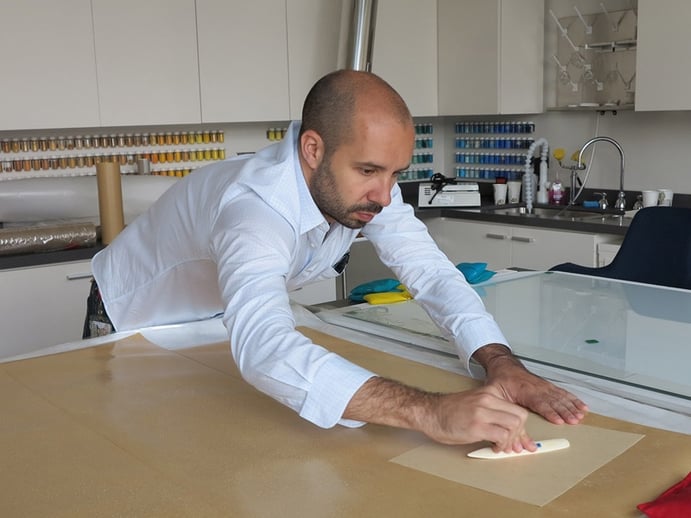 How did you get into art conservation?
I always had an interest in art history and painting, but I started out pre-med and it wasn't until I went to college and learned about this field that I decided to go into it myself. I spent some years working and training in galleries including the National Gallery in DC and another in Florence before joining the art conservation graduate program at New York University (NYU). After that I worked at MoMA for a few years and then the Guggenheim for a couple more, and I've been independent as well as teaching at NYU, Pratt Institute and Christie's Education for the past five years.
What are the main controversies in the conservation of contemporary art?
A lot of what we read about art conservation today can be negative – for example, when it relates to forgery or poor practice. This course looks at what type of conservation is appropriate, the ethics of conservation, and all of the gray areas in between.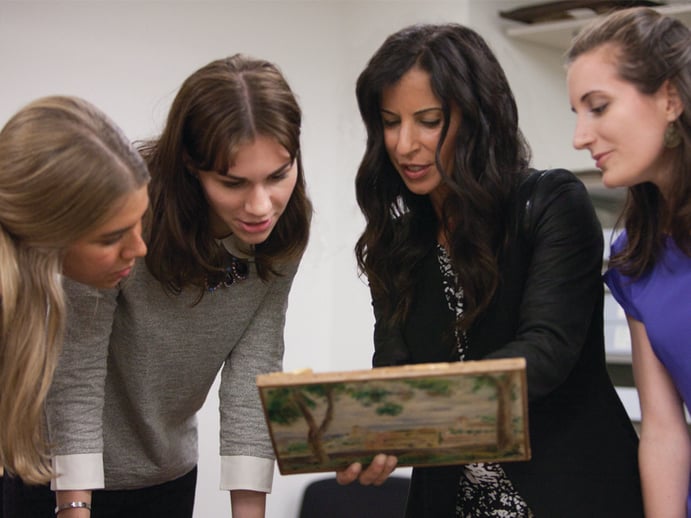 And what are some of the most common problems encountered in conservation?
Probably the notion of updating a work. For example, what happens when a Jeff Koons sculpture made up of basketballs starts to look a little bit degraded? Do you simply replace the basketballs?
When I was working at MoMA, I did a lot of work and research on paintings by Yves Klein (1928-1962), a French painter who invented his own kind of paint, using PVA. His works looked very different from anything I'd ever seen before – there are literally no other paintings made that way. So in order to better understand the job at hand I made my own mock-Klein paintings to trial different treatment strategies before I laid a finger on the actual work.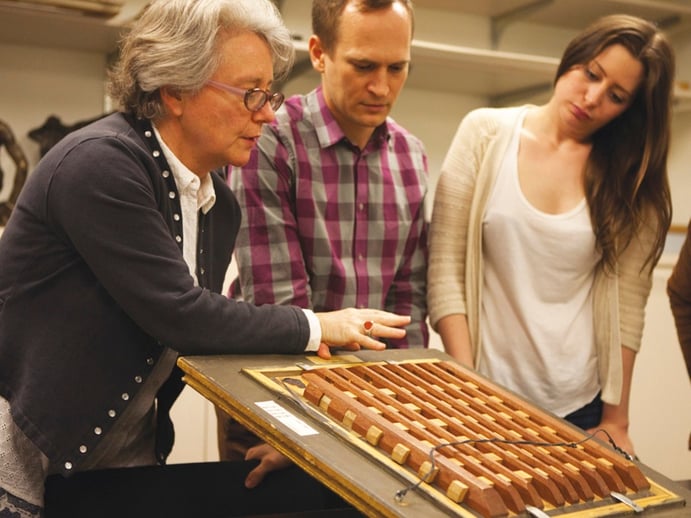 In relation to the Jeff Koons sculpture, how do you know that the degradation wasn't the artist's intention?
Well, exactly. It's about really understanding the artist's intentions for the work, and using that as a foundation before you make any decisions. Of course, sometimes it's easy – you just call them up – but other times the artist may not really know the solution or they may not be available to consult. Conservators talk to artists a lot to ask pertinent questions about ageing and how they see their work in the future, so that the next time a similar work by that artist comes up, we know how to handle it.
If you're thinking of exhibiting or acquiring a perishable work, what's really important is to determine if it is the actual object that you're keeping or the concept? Another artist who really explored this idea is Sol LeWitt (1928-2007), with his wall drawings. The main metaphor for these works were scores of music that you as the viewer perform and then, once the performance is over you whitewash the wall. When you acquire one of LeWitt's wall drawings you acquire with them a certificate of authenticity.
Artists can make things out of anything they like so it's important to understand art history when you're looking at art conservation
Another artist, Joseph Beuys (1921-1986), made works using sausage, and those certainly aren't replaceable. In these cases, where the work is going to be refabricated, it is imperative to work with the artist to understand what's important about the refabrication; what can change and what absolutely cannot.
What has been the most challenging piece of art that you've worked with to date?
A job I did for the New York-based artist Matthew Barney. He actually asked me to build some preventative conservation into a large-scale sculpture made from shrimp! I had to work out some way to process the shrimp so that it wouldn't smell, decay, or attract rodents!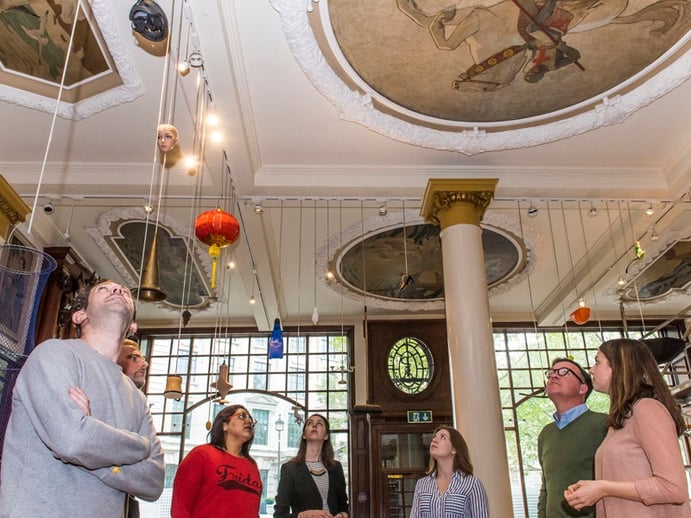 What is your best piece of advice for people who collect and keep art?
It certainly depends on the medium, but I guess the one tip I would give is to invite a conservator in to look at things before there's a problem. A lot of people wait until the cracks start to show, but by letting a professional look at the environment in which the work is stored – to see if a piece is displayed near a window, for example – you could be saving yourself a lot of heartache later on. There are no rules with regards to modern and contemporary art anymore; artists can make things out of anything they like so it's incredibly important to understand art history when you're looking at art conservation. Conservation is a medical analogy really, and that's what I find so fascinating about it.
"Controversies in the Conservation of Modern and Contemporary Art" is led by Corey D'Augustine and will include a guided tour of exhibitions at the Museum of Modern Art and a visit to a major conservation studio to view treatments in progress. This two-day course takes place Feb 23-24, 2017, from 10am – 5pm at Christie's Education New York.