Francesco Maglia roars with laughter: "Oh my giddy aunt," he exclaims. He remembers the quaint British saying (a way to avoid a blasphemy) from time spent as a youth in London back in the early 1960s. Now, just shy of his 73rd birthday, Maglia is still traveling – packing up his car, hitting the road, and going door to door selling his umbrellas.
Maglia calls himself a "salesman," but he is actually co-owner (brother Giorgio is the other) of Milan's Ombrelli Maglia, a fifth-generation family company that has been hand-crafting umbrellas in Italy since 1854.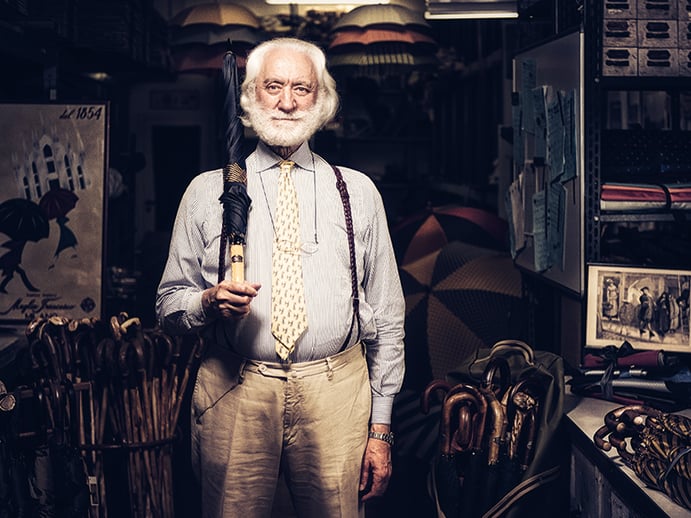 He started in the business aged 21 and remains completely involved with, and fascinated by, the process – from design conception through manufacture to sales.
Every umbrella is hand-made on the company premises; there are an incredible 70 steps to making each one. And the Maglia magic? "The solid shaft, it's like a walking stick," Maglia explains. "We use metal and wood – hickory, maple, chestnut, ash. We are the last bespoke company." But for something so practical, and seasonal, why go bespoke? "Elegance, demeanor, the way you look… It's the same thing as a pair of gloves, or a coat. When you have something bespoke, you won't forget it or leave it on a train – it's something to have forever."
We use metal and wood... hickory, maple, chestnut, ash. We are the last bespoke company – Francesco Maglia
Maglia makes umbrellas for men and women, sports and country, and sun and rain. The differences? "Only size. For men, the stick is longer and the hood wider; for sport it is wider again. The classic size for men is eight ribs – just under 27 inches long; ladies is two inches shorter, and 45 inches in diameter. We also do telescopic folding umbrellas, which are unisex and very strong, and a travel umbrella, which has a handle that unscrews so it can fit in a travel bag." Personalization comes with the choice of wood, as well as fabric, color, and pattern for the hood.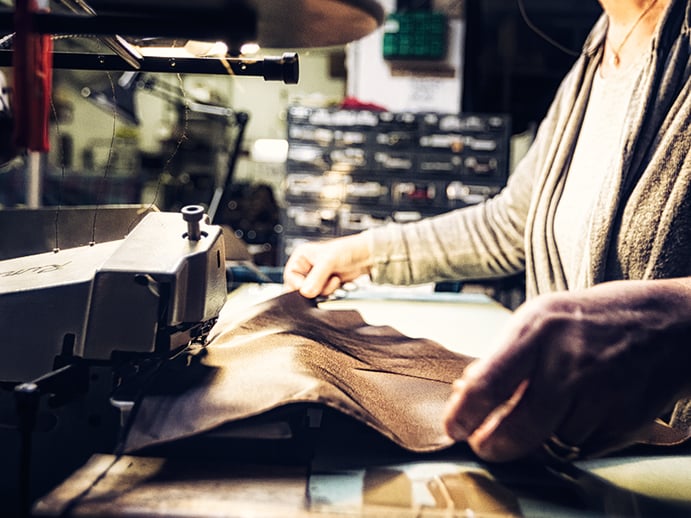 The umbrella, Maglia says, has not changed since its inception. "Originally they were used only to shield the head from the sun, but in the 1770s, Englishman Jonas Hanway used one in the rain in London. We use the same shape today."
Maglia's links with England and London are both professional and personal, from his own youthful sojourn 50 years ago to his nephew – Giorgio's son and the sixth-generation Francesco – who lives in London today. "It is a family tradition that started with my great-great-grandfather that there should always be a Francesco in the family. My wife and I don't have children, but my nephew is called Francesco. He is living in London, learning the language and working at James Smith & Sons, the best umbrella shop in the world."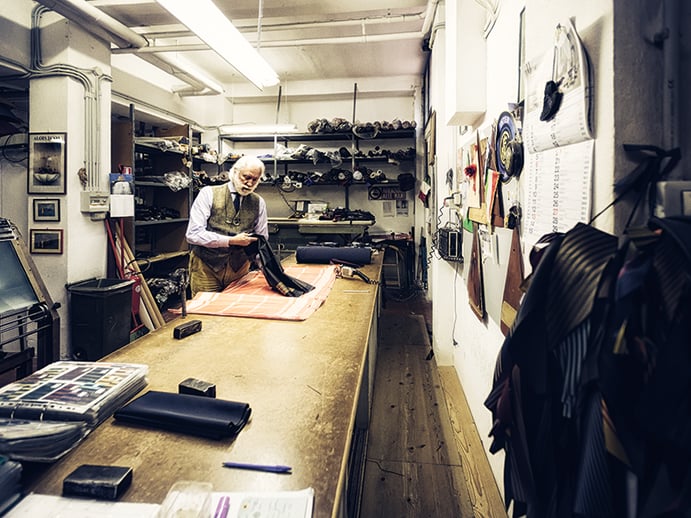 It is only recently that Ombrelli Maglia has begun to take individual orders; previously it sold only to shops and companies, with Maglia driving across Europe visiting every client, selling. But now you can walk into its store on Via Ripamonti and order. There are some off-the-peg umbrellas, but bespoke commissions take three to four weeks and cost from €150 ($170), a snip for a future heirloom.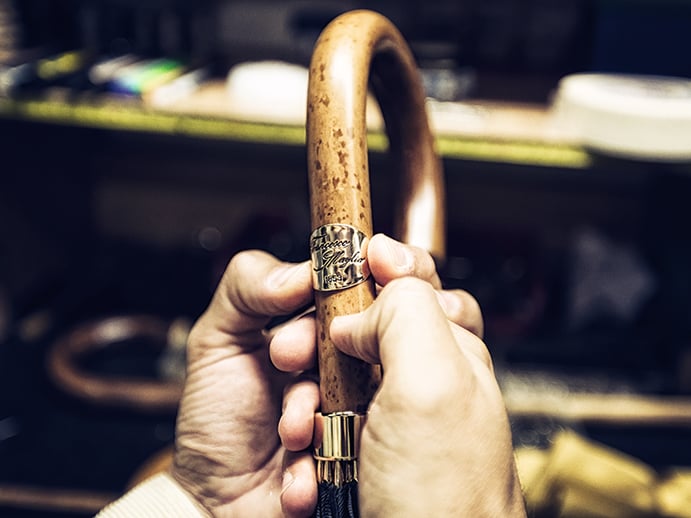 Away from making umbrellas – including parasols for the garden and beach – Maglia collects memorabilia, a pastime that began 30 years ago "before marriage." He has more than 2,000 postcards, books filled with old ads, and framed prints from all over Europe. His favorite is an eight-foot poster dating back to 1922.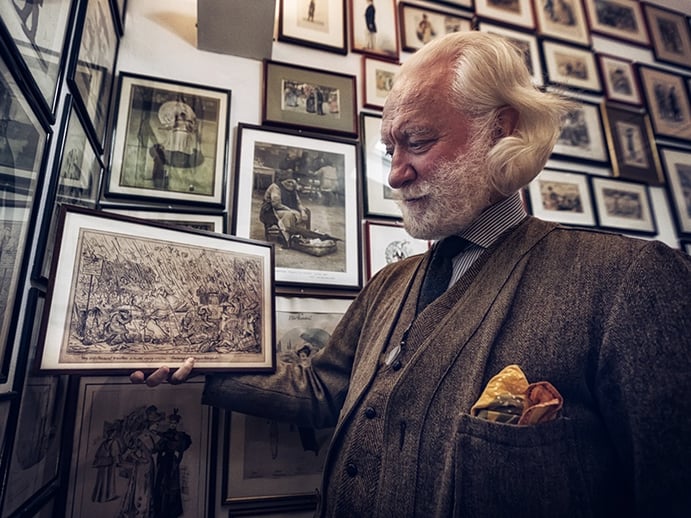 He has no plans to retire and is fully immersed in work – our meeting was delayed when he had to make an unexpected factory visit. His enthusiasm and obvious pride in his company shines through. What is his secret to staying so young and being so stylish?
"I am six-foot four-inches and my hair is totally white. My customers know me as Giuseppe Verdi, and at Christmas as Santa Claus. There is no secret, I love my business and I love to sell. Okey dokey?"