Whether you're planning a weekend at a favorite hotel, a bike ride into nature, or a trip across the waves, make sure your journey is as exciting as your destination is inviting. All of us need to step away from the everyday once in a while – to recharge our batteries, to spend some precious time with loved ones, to discover something and somewhere new. Luxury Defined looks into a range of alternative modes of transportation, some of which you might not have considered.
On four wheels
The Aston Martin DB11
Its creators claim this is the Aston Martin you've been waiting for. The DB11 debuted in March 2016 at the Geneva International Motor Show and replaces the marque's DB9. (As you may know from reading the latest issue of Christie's International Real Estate magazine, the DB10 was created for the most recent James Bond film, Spectre, and was never intended for general sale.)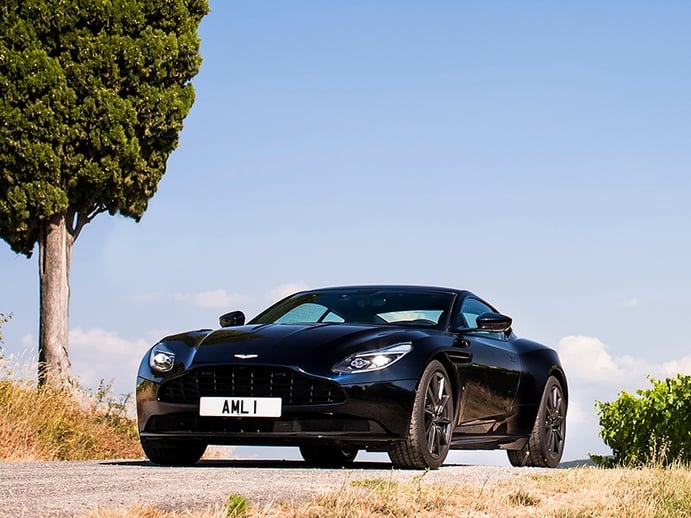 As sleek as the models it supersedes, the DB11 features a new, more streamlined front grille and a striking clamshell hood. It is both light and strong, thanks to an innovative bonded aluminum body. And the interior, as you would expect from an Aston, features natural materials, all fully customizable to your tastes.
One of the things that makes the DB11 perfect for a weekend break (or a longer adventure) is its roomy luggage compartment – big enough for two golf bags. Two more are the full-color LCD dashboard display, providing all your essential vehicle information, and the eight-inch TFT screen dedicated to infotainment. The satnav is simpler than ever to use, while the BeoSound system from Bang & Olufsen means music on the move has never sounded better.
The DB11 features a rear-mounted eight-speed ZF automatic gearbox, can accelerate from a standing start to 100km/h (62mph) in just 3.9 seconds, and can reach a top speed of 322km/h (200mph).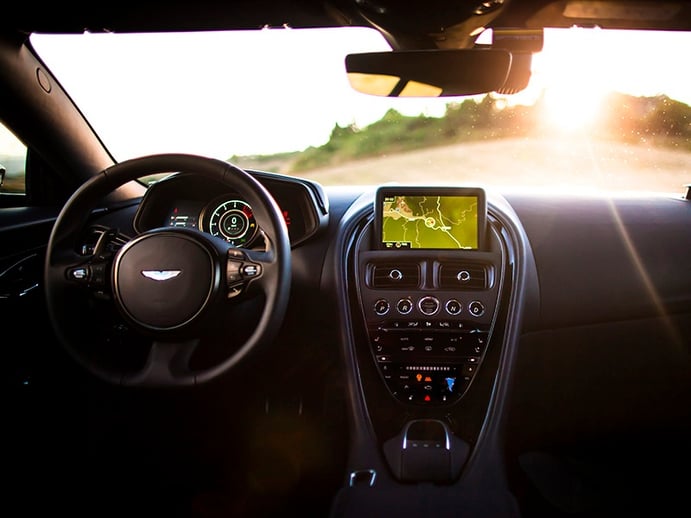 On the water
The Arrow460 – Granturismo
If you're planning on cruising off towards the horizon, take a look at Mercedes-Benz, which recently demonstrated that there's more to the brand than luxury cars, when it unveiled the Arrow460 – Granturismo craft. Designed in-house by M-B Style, it has been constructed by Silver Arrows Marine, whose team includes the world-renowned marine architects responsible for "some of the most capable and luxurious craft in the world today."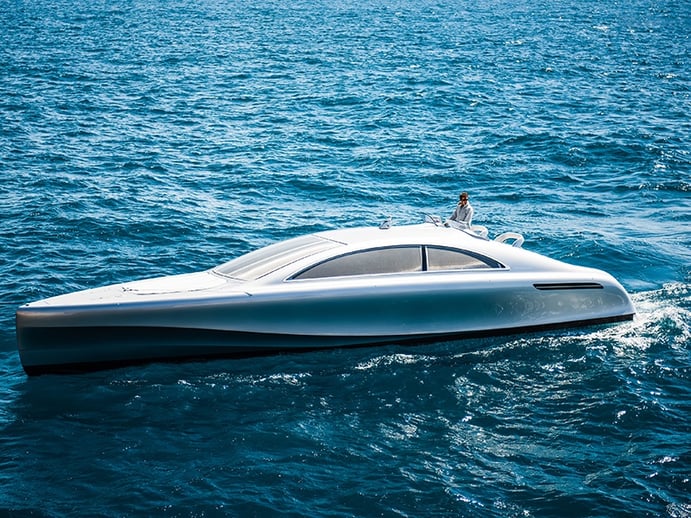 Large enough to happily accommodate 10 lucky (and equally happy) passengers, the craft has been described by the German car manufacturer as the "Silver Arrow of the seas." The Granturismo's sleek, metallic lines were apparently inspired by the brand's F015 and 1AA concept road vehicles. Unlike those, however, the Arrow460 went into full production at the end of 2016.
The Freebody Slipper launch
For more sedate water-bound outings, a bespoke slipper is the order of the day. The Freebody Slipper, that is – an individually handcrafted motor launch. It is produced by the UK's Peter Freebody & Co. – talk to them about your design requirements and desires, such as timber choices, seating layouts, and how much (or how little) propulsion you require.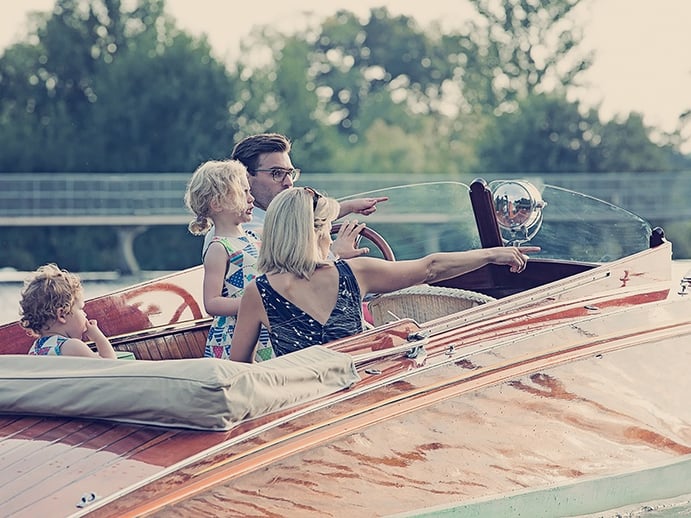 Once your boat is built, it's time to decide on color combinations and upholstery choices, as well as those optional extras – such as detailing on the hand-stitched leather upholstery, pull-out picnic drawers, ice lockers for your inaugural cocktail evening at the marina, and heated seats for after dark. The company finishes with a flourish by signwriting your chosen name on the bow in 23.5ct gold leaf with enamel shading.
Each slipper takes around 14 months to build, but is always worth the wait. In the words of Richard Freebody, it is "the most elegant way of socializing with friends afloat… the perfect way to spend quality time with family, and an antidote to the modern, fast-paced society of today." Quite.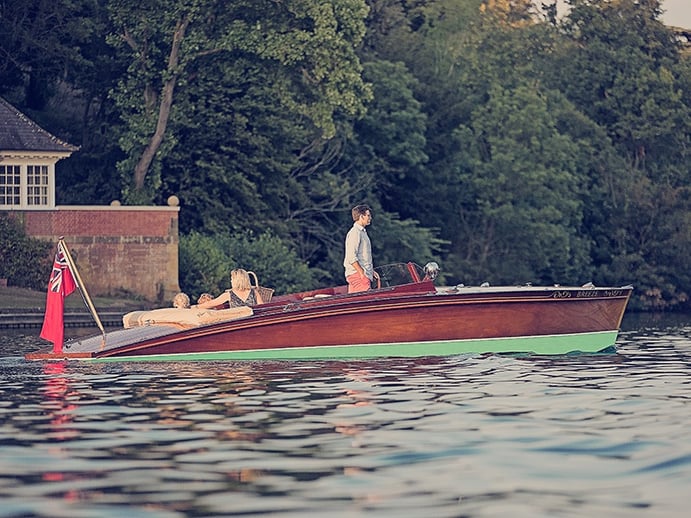 By pedal power
The E-voluzione e-bike
If, for your next jaunt, you're planning on going somewhere hilly, consider the e-bike. Guaranteed to make light work of the steepest incline, these are also one of the most eco-friendly vehicles on the market. Pininfarina has a long history of making sports cars (in collaboration with the likes of Alfa Romeo and Ferrari), and it recently teamed up with Diavelo to produce its first electric bicycle range.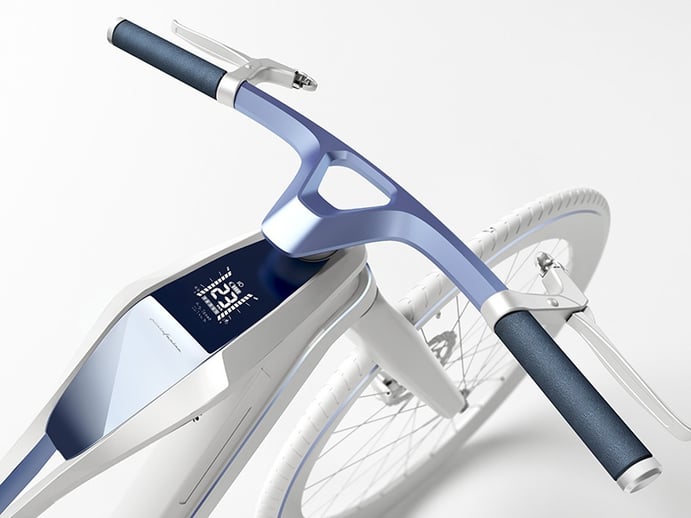 The E-voluzione represents something of a leap forward in the world of electric bikes – it is super-light, weighing in at just 16kg (2.2lb), thanks to its innovative autoclave carbon frame. Three variants are currently available. The most sedate, the ELEGANCE model, with your feet off the pedals and its software set to cruise mode, will, say its manufacturers, "give you a smooth and fast acceleration, and a lot of torque when you need it."
The HI-TECH model, meanwhile, is "more sporty and a bit more lively." Finally, for a seriously sport-enhanced departure through some seriously tough terrain, there's the DYNAMIC model. With this, "you get fast acceleration and a lot of torque in any conditions."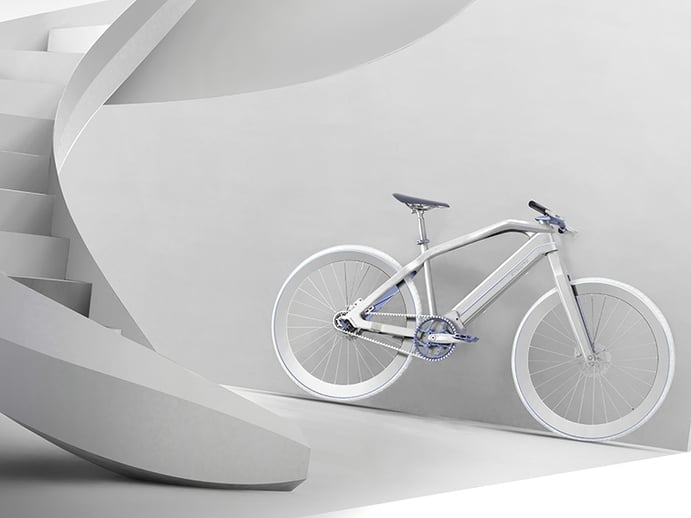 On two wheels
The Triumph Tiger Sport
Whatever the conditions when you embark on your adventure, Triumph's 2016-launched motorcycle, the Tiger Sport, is more than ready for them. Simply select your riding mode – road, rain, or sport – and away you go. Its manufacturers say the new Tiger delivers "the best of all worlds – real sporting prowess, performance, and touring capability, whether riding alone or with a pillion."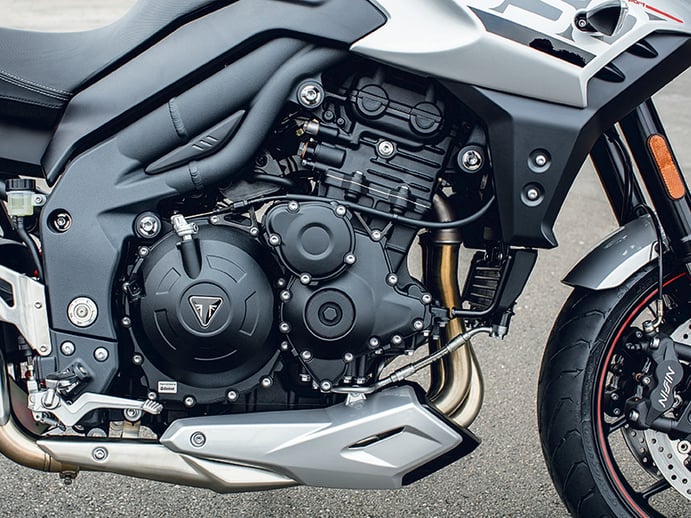 Features that pleased the (never less than highly vocal) online community of bike enthusiasts include: improvements in torque and power, a smooth, more rider-focused journey, self-canceling indicators, a tinted screen that can be adjusted with one hand, and twin aero diffusers on either side of the body, designed to deflect wind.
Other high-tech touches include cruise-control fitted as standard, a 12V power socket, and a USB port under the seat for charging your phone. The bike is available in two colorways, as shown below. Either Tiger is guaranteed to prick up ears and turn heads.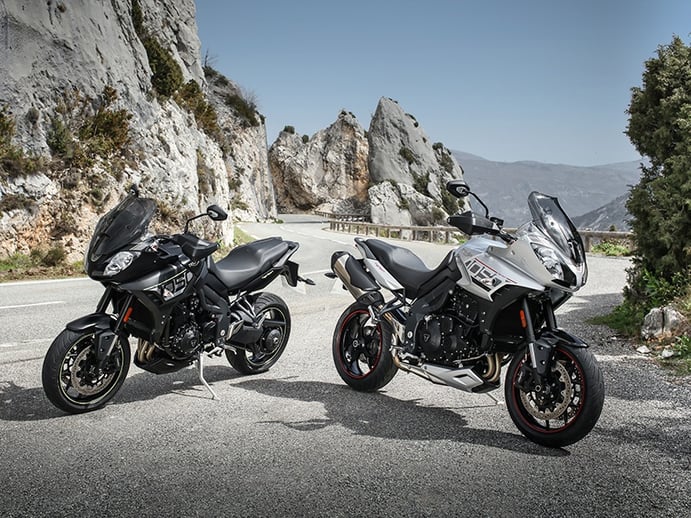 Into the great blue yonder
A jetpack? Yes, really…
If, when asked to name your superpower of choice, you've always replied, "To fly!", then look to New Zealand, where Martin Aircraft Company may one day produce the last word in personal escape vehicles. Potentially, according to the company, its vision – and your superhero dream – could be a reality by the end of the decade.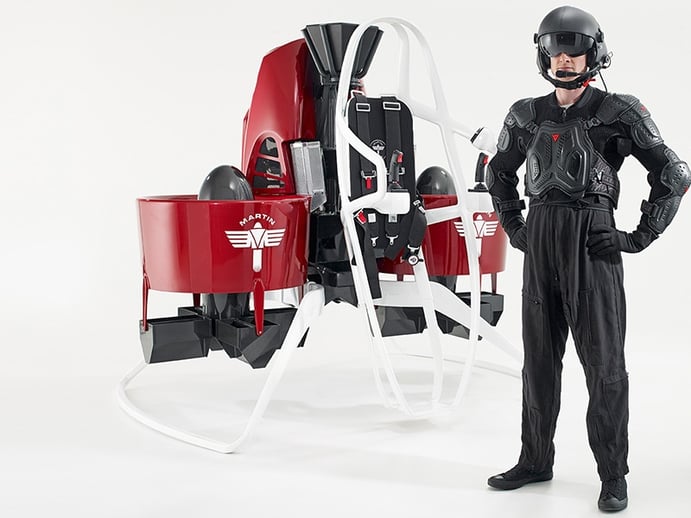 The Martin Series 1 model, is currently being developed exclusively for select "first responder" customers and the "special operations" market – which sounds to us like code for the driver of the aforementioned Aston Martin DB10.