Inigo and Scout were born early – and very small. Parents Lisa and Josh Robinson spent weeks in intensive care "feeling helpless but wanting to do something," but noticed the comfort the tiny infants took from being wrapped in blankets that had been donated to the hospital. And so the idea for Inigo Scout was born. Here Josh tells us about his journey from anxious new father to philanthropic entrepreneur.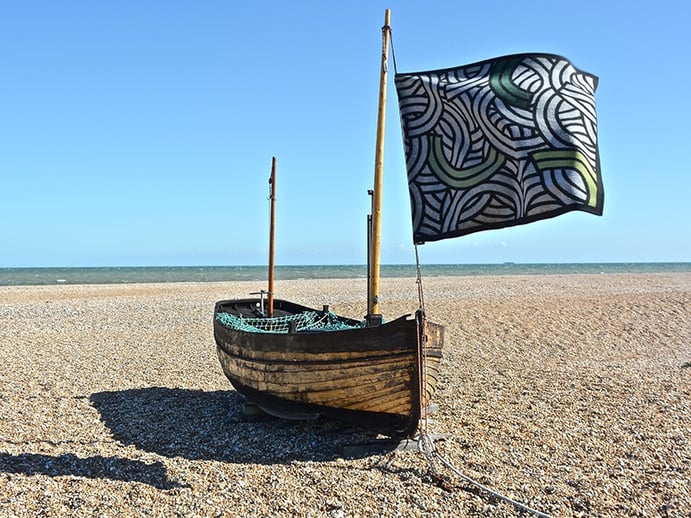 What is Inigo Scout?
We are a family-run social enterprise, based in Hampshire, England, that we think makes the world's most beautiful blankets. We invite up-and-coming artists to produce work that we weave into big, beautiful, limited-edition and artist-signed blankets, designed to be hung on your wall or thrown on your favorite armchair. With every Inigo Scout blanket sold, we donate 10 blankets to children in need of warmth, knitted by people in the beneficiaries' own communities.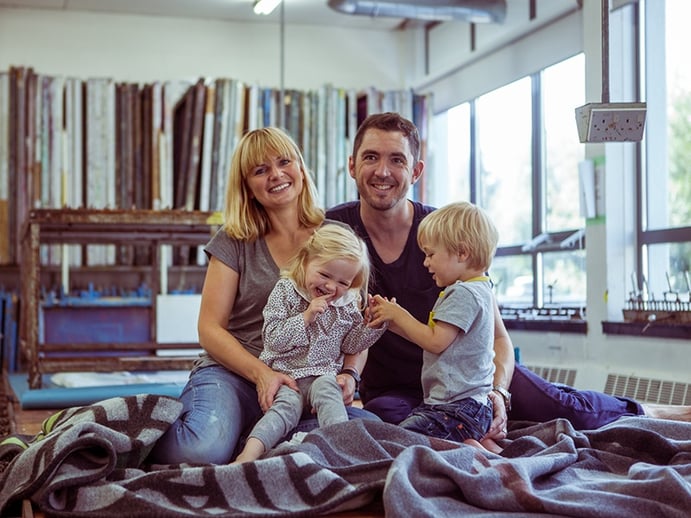 How did the idea for the blankets come about?
I had been looking for a big idea that could "change the world." The inspiration came when our twin children, Inigo and Scout, were born. They were premature and spent quite some time in intensive care. In the corner of the unit was a box of locally knitted blankets, which became both physically and emotionally important to the kids and the parents. They gave parents a way to help in an environment where we were otherwise helpless. It was understood that we could take "our blanket" home with us when our children were ready to go home. Fortunately, Inigo and Scout grew bigger and stronger and are now in fine form. We wanted to do something to help children who do not have the level of care we enjoyed. We began thinking about blankets and how these could be used to help.
The blankets gave parents a way to help in an environment where we were otherwise helpless
How much research did you have to do, first to make the blankets themselves and then to find a charity partner to work with?
When we first started exploring the idea of a social enterprise that made "blanket art," there were two things we needed to know. First, how could we get the blankets to the children that needed them most? We spoke to all the big children's charities, but didn't get very far. Yes, we could donate money, but we needed a charity partner that would give customers confidence in the integrity of our brand. Finally, we found Knit For Peace, an initiative that teaches people to knit blankets for children in their community.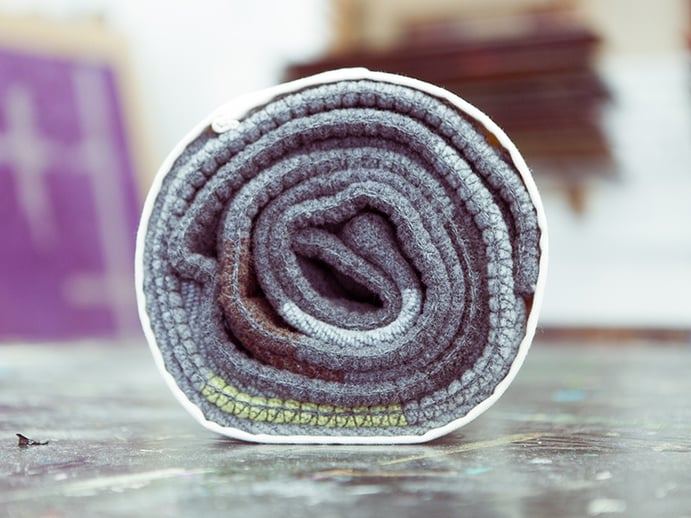 The second question was around production: where could we weave abstract, contemporary art in wool when most mills are geared up for checks and stripes? We toured the country visiting mills and finally found Johnstons of Elgin and its state-of-the-art jacquard looms. We were committed to making the most beautiful blankets in the world. The quality had to be world-class. Not only did Johnstons offer this, they also believed in our vision.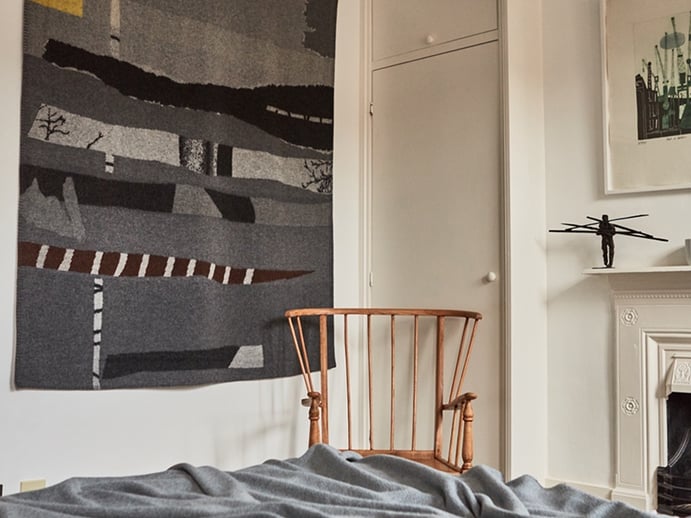 The blankets blur the line between practical accessory and artwork. Tell us about that.
The power of art is central to the brand, not just because it brings color, but because it embodies everything that Inigo Scout stands for: freedom, creativity, and collaboration. Blankets are a "canvas," a place where artists can express themselves and create something truly special. Some of our customers like to use our blankets as just that. They are very big and incredibly soft. Others hang them on the wall as an alternative to a print or a painting. They look fabulous above a sofa, fireplace, or bed. More people are becoming comfortable with buying art, thanks to the internet and the many art fairs that now take place around the world. We offer something truly unique with a story to tell.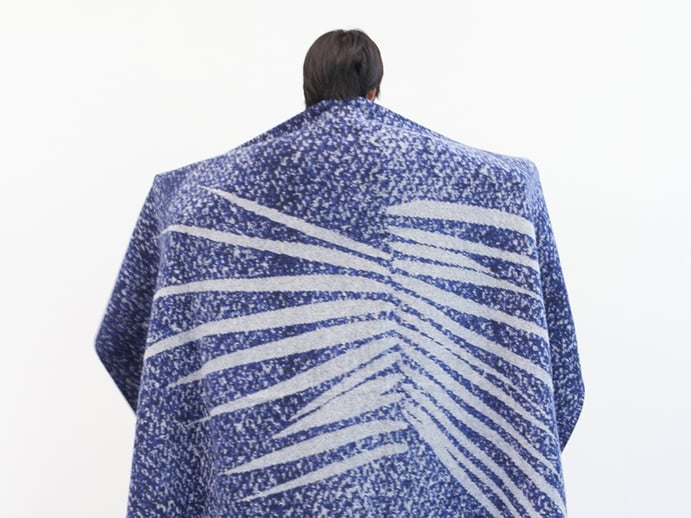 How did you decide which artists to feature? Is there anyone else you'd like to work with?
Artists are typically inquisitive and collaborative people – they like to embrace new challenges and new platforms – finding them has been easy. Choosing the three artists for our launch collection was not as easy. Having a broad spectrum was important. Kimvi Nguyen is a talented British Vietnamese artist. She creates simple, graphic work that translates brilliantly in wool. Tim Fishlock is a master of color and composition, whose work always tells an honest story. In this case, his inspiration came from the beauty of wool fibers under a microscope. And finally, Tim Robinson is a brilliant painter and collage artist who relished the opportunity to do something that would live flat on a wall or sculpturally as a used blanket. He is also my dad! I can't deny that it would be very exciting to work with a big name like David Hockney or Bridget Riley. However, first and foremost, we do want to help up-and-coming artists get their work out there.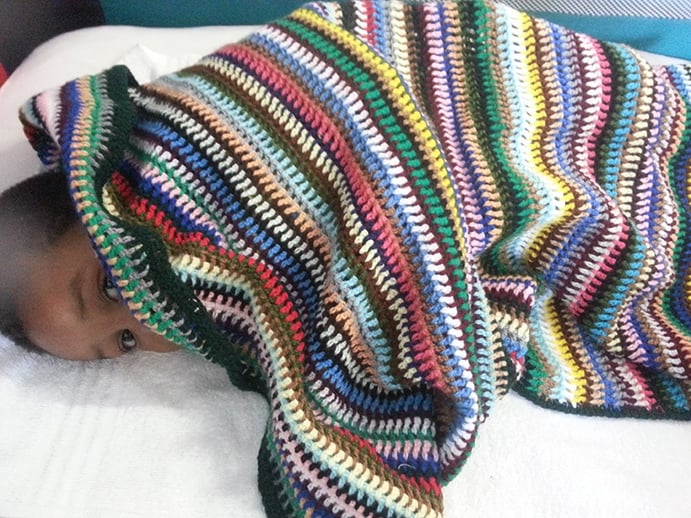 "Giving something back" in business is increasing. What's your take on this?
The likes of accessory brand Toms (where every product purchased helps a person in need), and eyewear brand Warby Parker (see below), have been a huge inspiration. The idea that when someone fortunate buys something, someone less fortunate benefits, is strikingly simple and effective. Imagine a world where every purchase has a positive impact. We are passionate about bringing this model to the luxury sector. We challenged ourselves to deliver on our promise of the world's most beautiful blankets, not only through quality of craftsmanship and exclusivity, but also by making a positive impact with every single purchase. We teach people to knit and we give them an income to do so. This is the "right way" as opposed to us making and donating the blankets ourselves. The local benefit is huge.
The idea that when someone fortunate buys something, someone less fortunate benefits, is strikingly simple and effective
What are your plans for the rest of the year?
Our first mission was to get our story out there. It has captured the interest and imagination of the media and an art-loving audience, which is hugely encouraging. Now, we are focusing on finding international retail partners including luxury home interiors stores and art galleries. Our project in the Cape Flats is thriving, we have new artists lined up, and the looms are ready to roll. It's going to be an exciting year!
Two more philanthropic brands that have been having an impact through quality products and a commitment to giving back:
Warby Parker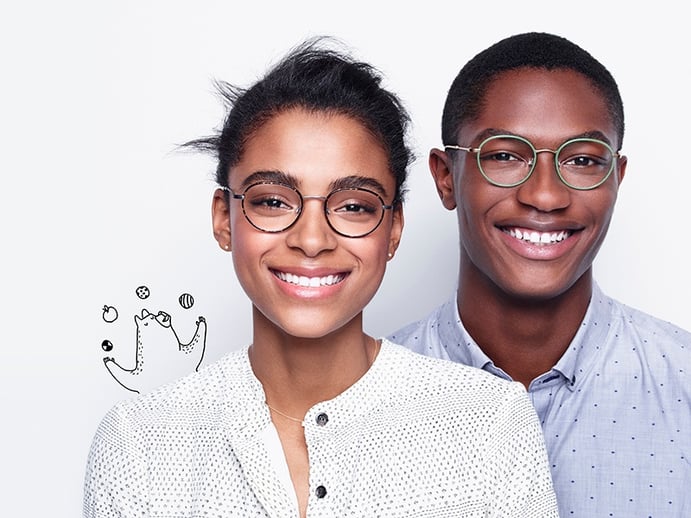 Although spectacles were invented some seven centuries ago, they remain out of reach for a huge portion of the world's population. It's estimated that 19 million children under the age of 15 have trouble seeing. Warby Parker aims to address this. The idea is simple: for every pair of Warby Parker glasses sold, the company distributes a pair to someone in need. Its business model is refreshingly simple – a customer buys a pair of WP spectacles, the company tallies up how many pairs it sells each month and makes a monthly donation to non-profit partners, which covers the cost of sourcing that number of glasses. The non-profit teams then train people in developing countries to give basic eye exams and to offer more glasses to their communities at affordable prices.
Bonfolk Collective

"After living and working in Los Angeles near Skid Row, I came to find out that socks are the most requested, yet least donated, clothing item in shelters," recalls Janna Hart Black, founder of Bonfolk Collective (formerly known as Kinfolk Collective). "I wanted to start the brand in the city that is closet to my heart: New Orleans, LA, my hometown. My goal is to take Bonfolk Collective to all cities in the USA, using the concept of our mission." That concept is simple – buy a pair of Bonfolk Collective socks and the company will donate a pair to a local homeless shelter or person in need. The socks that Bonfolk Collective designs are fun and colorful, while those donated to the needy are engineered specifically for their needs – in moisture-wicking cotton, they are anti-bacterial and solid black in color so as not to show inevitable signs of wear.