If you've ever asked yourself what the ultimate bespoke piece for the home is, we think we may just have found it. London-based studio Based Upon is dedicated to creating profoundly personal bespoke artworks, even going to the ends of the earth – well, in one case, Siberia – to weave personal stories into the pieces they painstakingly make. Founded by twin brothers Ian and Richard Abell, Based Upon takes a narrative approach to its commissions, building something extraordinary that reflects the spirit and tastes of the person for whom it is made: pieces that combine traditional skill and innovation, and cross the boundary between art and design.
"Early on, we started working with very wealthy clients, and we quickly saw that a lot of them were unfulfilled – what they owned was purely at a material value level. We wanted to go beyond that," the brothers explain. "And that's where we started exploring the idea of sentiment and meaning. Rather than just making a piece that was solely about its inherent material value by using really expensive materials, we add some of their story, something that was important to them, into the piece."
Each piece is a journey of exploration, and the studio puts a great deal of emphasis on fully understanding the inner world of the client and collecting the necessary pieces of the story. The team considers every memento or artifact that comes into their hands, taking emotional inspiration from personal letters and photos, and visual inspiration from places and textures, Why go to these lengths? Because "something's always going to seem more precious if you've been a part of its creation." And thus every handcrafted object, be it a piece of furniture or an artwork, tells the personal story and experiences of each client.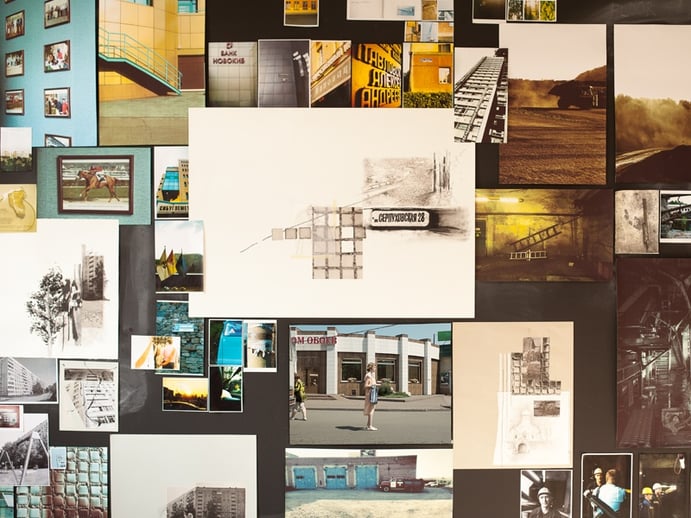 Take, for example, one client's request for a bespoke piece for her father's birthday. "We were presented with an open brief and embarked on a developmental journey, which took us to Siberia – to the birthplace, first school, and past homes of our client's father." It really is the ultimate bespoke piece – woven with narrative layers throughout: a secret pedal cast from the pedal of the client's favorite car, personal engravings, and a hidden safe.
On their journey, the design team made sketches, gathered stories, photos, and texts. "We were often laying down our blue alginate paste, which allows us to borrow a texture from the earth, from a rock, or the side of a building," the brothers explain. These fragments were then combined to make a creative whole in the form of an exquisite handmade desk. Every engraving, illustration, and detail of the desk – which is crafted from phosphor bronze, oak, leather, and the studio's trademark material Tramazite™ – represents a different part of the father's life story. (Watch the story of the desk's creation here).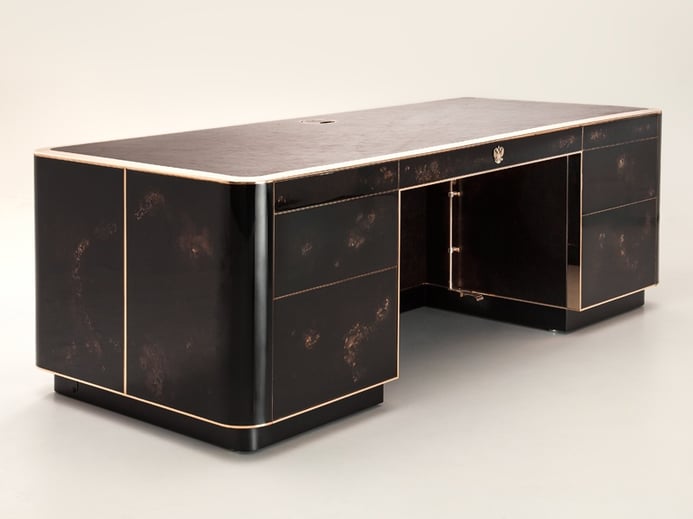 On another occasion, in the quest to create a piece to mark a 25th wedding anniversary, the team journeyed to India and the back streets of Mumbai to take photographs and understand the story of four generations of a family, before producing a series of artworks in the form of intricately decorated panels.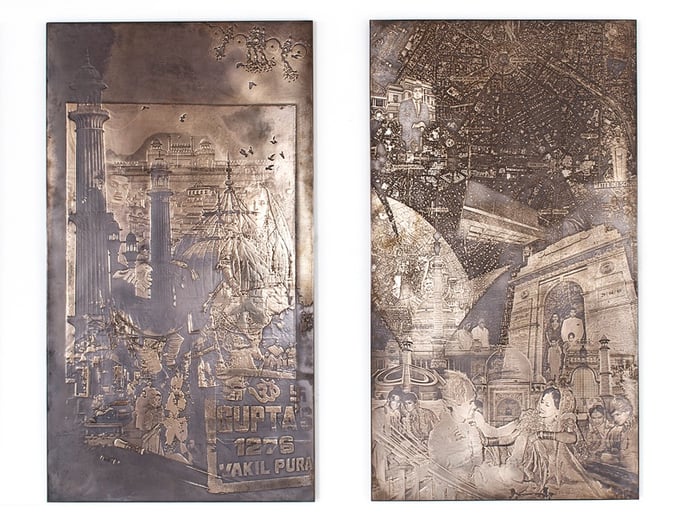 And the best of the rest? Complement your unique showpieces with other luxurious bespoke furnishings and fittings for the home:
Murals made to measure
Inject some creativity into your interiors with your own personalized wall mural. Using digital printing techniques, UK company Murals Wallpaper will transfer your choice of photograph, artwork, or other imagery onto their made-to-measure high-quality wallpaper – or opt for one of the company's own designs, which encompass everything from textures and patterns to maps and landscapes.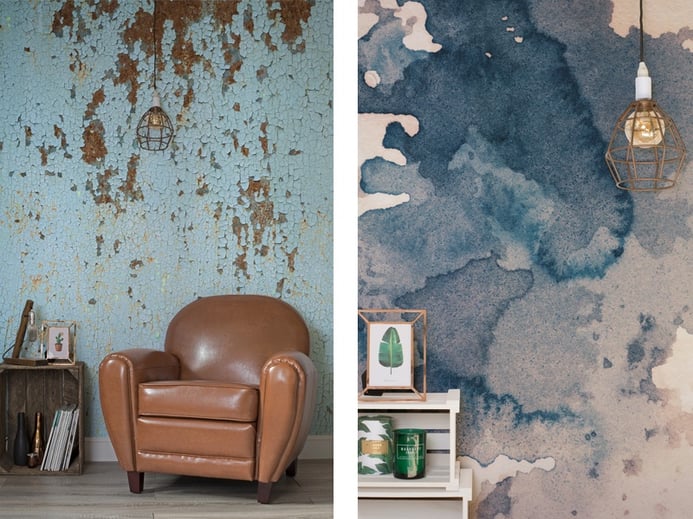 Woven with love
An Awanay rug comes from a very special place, handwoven on a loom by a community of artisans in a remote part of northern Argentina. The yarn is hand-spun from raw sheep's wool and hand-dyed using natural colors produced from local plants, minerals, and flowers. Buenos Aires-based mother and daughter Silvia and Rocio Noya, founders of the socially responsible design company, will work with you to custom-design the perfect weave for your space and color scheme, while helping to keep the age-old traditions and art of South America's native communities alive.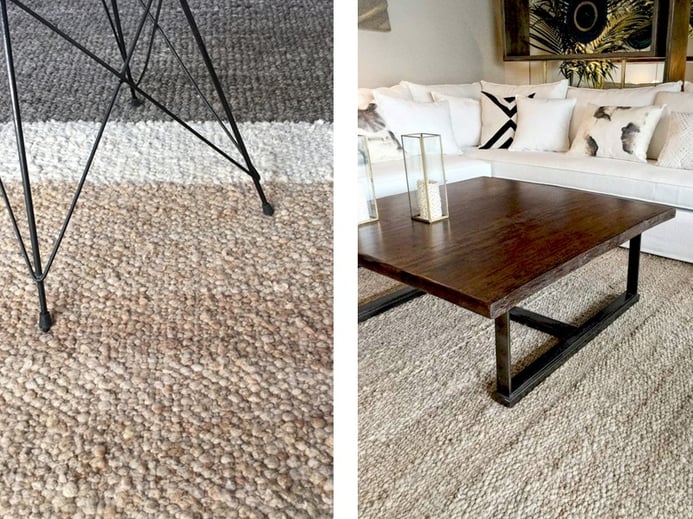 Smart space
"An organized, luxurious closet is the ultimate fashion accessory," says Lisa Adams, designer and CEO of LA Closet Design. The company creates stylish walk-in wardrobes that go beyond the conventional; not only perfectly accommodating every garment and accessory, they also come with luxurious amenities tailored to the client's lifestyle and personality, from plush dressing areas to breakfast bars.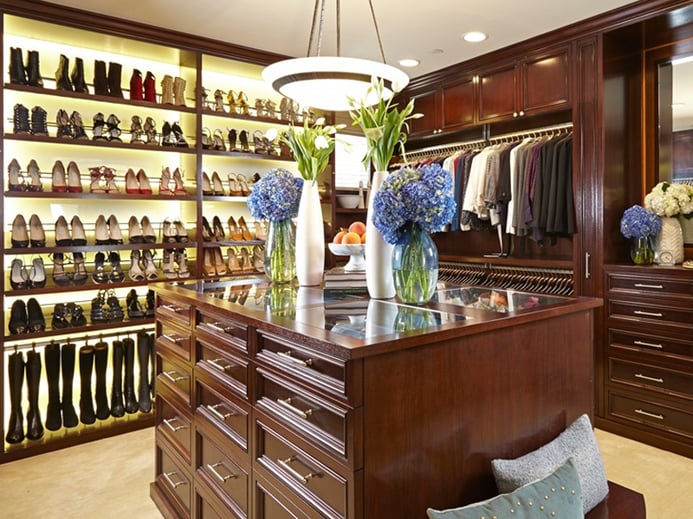 Cellar style
Store, display, and savor your prized collection of vintage wines in the utmost style. At US-based Joseph & Curtis, stock market traders-turned-designers Joe Kline and Curt Dahl personally work with every client to create unique wine storage solutions, from understated cabinets that fit seamlessly in a corner of the room to extravagant cellars with in-built tasting rooms for entertaining. Their innovative custom designs run the gamut from traditional hand-carved wood fittings to more cutting-edge glass, steel, or hand-cut stone structures, with every detail considered right down to the choice of mood lighting.