Whether it's art or other luxury collectibles, many serious collectors are shifting their focus when it comes to housing their private collections at home. For connoisseurs of fine wine and spirits, the emphasis has moved away from the centuries-old methods of bottle storage toward innovative and artfully designed tasting rooms and display areas that maximize the collecting experience. Here, Luxury Defined reports on the latest must-have amenities for wine and spirits collectors.
Wine
Gone are the days of descending into the wine cellar, eventually emerging with dusty prized vintages to share with guests in the main living areas. More recently, cellars have evolved into tasting rooms for small-scale gatherings. Today's cellars, while still intimate venues, have been upgraded to host dinners, with the family's wine collection on full display. See our guide on how to build the perfect wine cellar, room, "pod," or even a wine wall.
LED lighting artfully shows off the bottles without the damaging heat. An indoor wall fountain or waterfall can provide needed humidity as well as serve as a statement piece. Dishwashers have been installed to clean stemware in situ, alongside heating ovens to keep each course of the meal warm. Some of the features of an outdoor kitchen, a trend of years past, are going underground.
Wine cellars & tasting rooms are increasingly an important aspect of the serious collector's home.


Per Holmberg, Christie's
Alternatively, wine cellars aren't necessarily even in the cellar anymore. Wines can now be displayed on the main floor behind glass wall, allowing a full appreciation of the scope of a collection—yet in a controlled environment—so that guests need not cope with the chilly temperatures that wines require. Adds Rebecca Riskin of Village Properties in Santa Barbara, California, "Wine culture is so integral to Santa Barbara, and owners here take great pride in showcasing their wines. We're seeing presentations in the dining room and other rooms that are truly artistic and beautiful. It's all about ambience and socializing in understated elegance."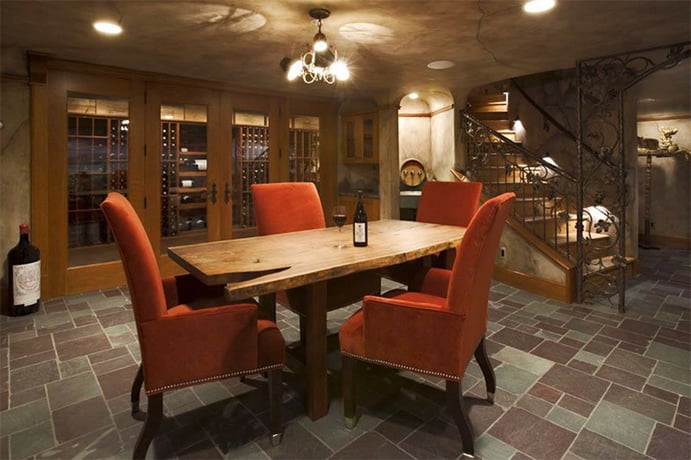 Per Holmberg, Head of Wine, Americas, Christie's, says "Many of today's wine collectors are not only looking to maximize storage of their wines, they are also seeking out tailored décor to display their collection artfully while complementing their home's interior design. Wine cellars and tasting rooms are also increasingly an important aspect of the serious collector's home and may feature special finishes such as imported marble and decorative stone."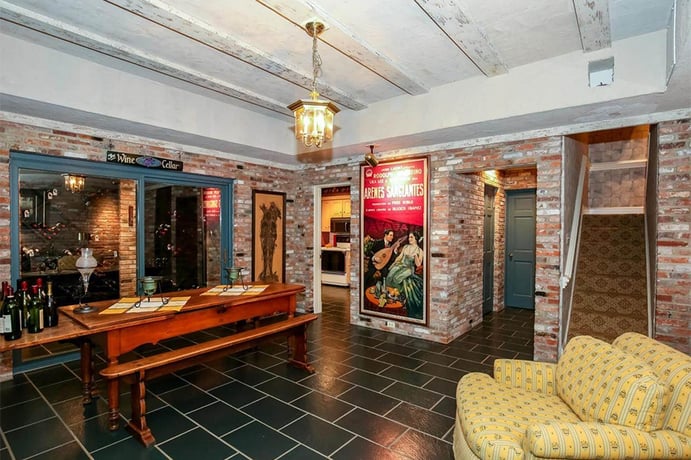 Spirits
The boom in "bespoke" cocktails and collectible spirits—bourbon, scotch, rum, tequila—breathed new life into the in-home bar as an entertainment centerpiece. Rivaling anything found in a six-star hotel in both size and popularity, bars are bigger than ever.
Noah May of Christie's Wine & Spirits says, "Compared to wine, whisky is extremely easy to store. It's not vulnerable to changes in temperature (within reason), meaning a cool, dark cupboard can be the beginnings of a whisky room. We have worked with some whisky enthusiasts who have assembled collections over decades and attempted to hold on to everything they have in order to create a 'museum' of sorts."