International currency movements over the past 12 months are prompting increasing numbers of high-net-worth individuals around the world to purchase second homes outside their resident countries. As noted in our latest Luxury Defined white paper on the global prime property market, affluent Americans are increasingly becoming a prominent fixture in the European property market, thanks in part to the strengthening of the U.S. dollar and concurrently weakening Euro.
"At the highest end of the market, American buyers returned last year, after becoming scarce in the period following 2008," says Charles-Marie Jottras of Daniel Féau Conseil Immobilier in Paris. "And they are increasingly purchasing luxury property in Paris—above the €2 million price point—partly because this segment is selling for around 15 percent less in euro terms than it was in 2012."
This sentiment was also echoed in Bordeaux: "We expect more US buyers to return to France with the dollar/euro exchange rate being so favorable," remarks Karin Maxwell of Maxwell-Storrie-Baynes.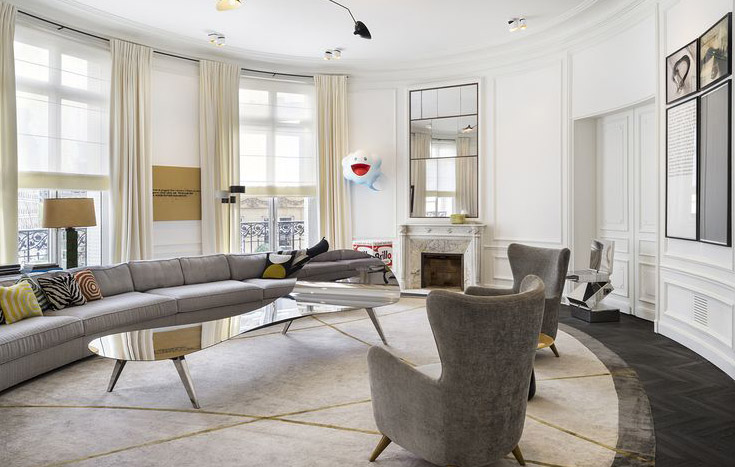 In Spain, British buyers have led a surge in property sales over the past two years, notes to José Ribes Bas of Rimontgó. The heightened overseas buying activity may be attributed to the cumulative 40 percent fall in property prices since 2008, when the Spanish housing market bubble burst. Overseas buyers accounted for 13 percent of total sales in Spain, with the British representing the largest proportion by nationality.
In nearby Sardinia, Italy, interest from British buyers has also been on the rise, though overshadowed by the swell of interest from North American and Swiss buyers. "After years of silence, there is new tangible interest in Costa Smeralda from US buyers," said Silvia Miorini of Immobilsarda SRL. Even more impactful than the favorable US dollar and Swiss Franc to euro exchange rate is the inflow of rare trophy homes to the market for the first time. Despite Italy's lagging economy, luxury property prices in Costa Smeralda have remained stable, though sellers are showing more willingness to negotiate on prices.
Tuscany's property market has been less immune to Italy's economic downturn. Sellers in Tuscany have been much more open to negotiate prices, and in many cases, willing to accept offers 35 to 45 percent below asking price, observed Marta Brunellini Romolini of Agenzia Romolini Immobiliare Srl. However, interest from foreign buyers is strong. While Asian and Middle Eastern buyers have become more elusive in 2015, American, British, and Swiss buyers have shown increasing interest in country properties in Tuscany in the past six months.
While the strength of the US dollar has seen an outflow of US capital to second-home markets, the purchasing power and interest from Canadians in the US has waned in many markets. California's desert resort Palm Springs, a traditional haven for retired and second-home buyers from north of the US border, saw a "comparative lack of Canadian buyers because of the exchange rate," notes Harvey Katofsky of HK Lane Real Estate.
On the flip side, Canada has seen significant waves of American interest in properties in its large cities. Ottawa has also witnessed a rise in interest from US buyers over the last 12 months, in addition to a general uptick in international buyers across the board, noted Marilyn Wilson of Marilyn Wilson Dream Properties. Ottawa saw a significant increase in Asian and Middle Eastern buyers in 2014, primarily due to the weak Canadian dollar. Most notably, Wilson observed that more buyers are dealing in US currency regardless of buyers' nationality, given the US dollar's relative strength.
Just in time for the 2016 Olympic Games, a drop in Brazil's currency has become fortuitous for overseas HNWIs looking to acquire a luxury property in the South American country at very attractive valuations. "A decrease in property prices combined with a significant drop in the Brazilian Real over the past 12 months is providing buyers with an enticing opportunity," says Frederico Judice of Judice & Araujo Imóveis in Rio de Janeiro. "In recent months we have seen an uptick in interest from international investors who are considering purchasing in Rio de Janeiro at more inviting prices."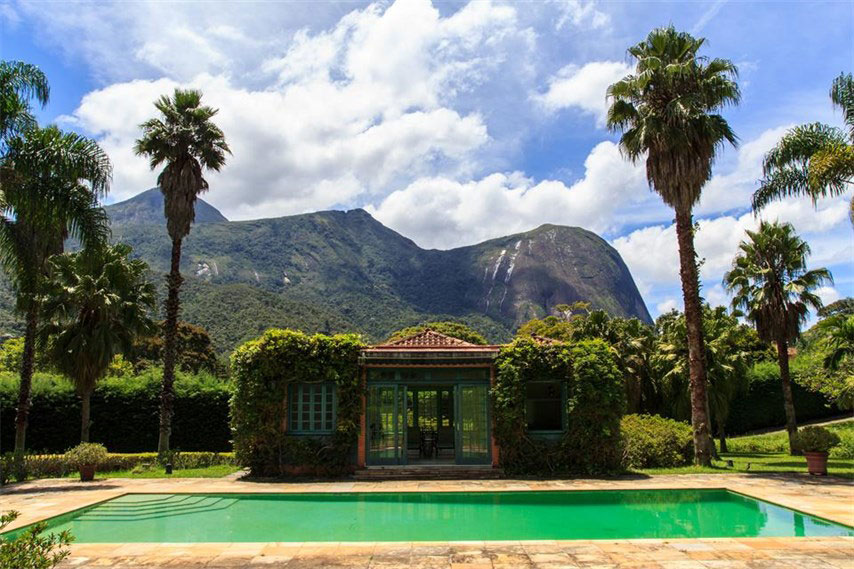 A drop in the Australian dollar has also fueled interest in that country's property market. "International buyers aren't watching the world's currency markets and then deciding where they'll buy property based on that. But they do look at property they want to buy and will time their purchase accordingly," observes Ken Jacobs of Ken Jacobs in Sydney. The increasing global appeal of Sydney's lifestyle, healthy environment, and proximity to Asia's emerging markets is increasingly attractive with a slowing Aussie dollar. "The dollar is the icing on the cake at the moment, but that doesn't change the quality of the cake," said Jacobs. However, uncertainty around government policy regarding overseas ownership of residential real estate may dampen foreign enthusiasm until those policy issues are put to rest.