Like other luxury collectibles, the market for vintage watch collecting is burgeoning, thanks to a longing for superior craftsmanship and a nostalgia for all things vintage. And as with other asset classes, such as vintage cars or fine jewelry, a luxury pre-owned watch carries with it a certain prestige and glamour, as well as its own unique provenance.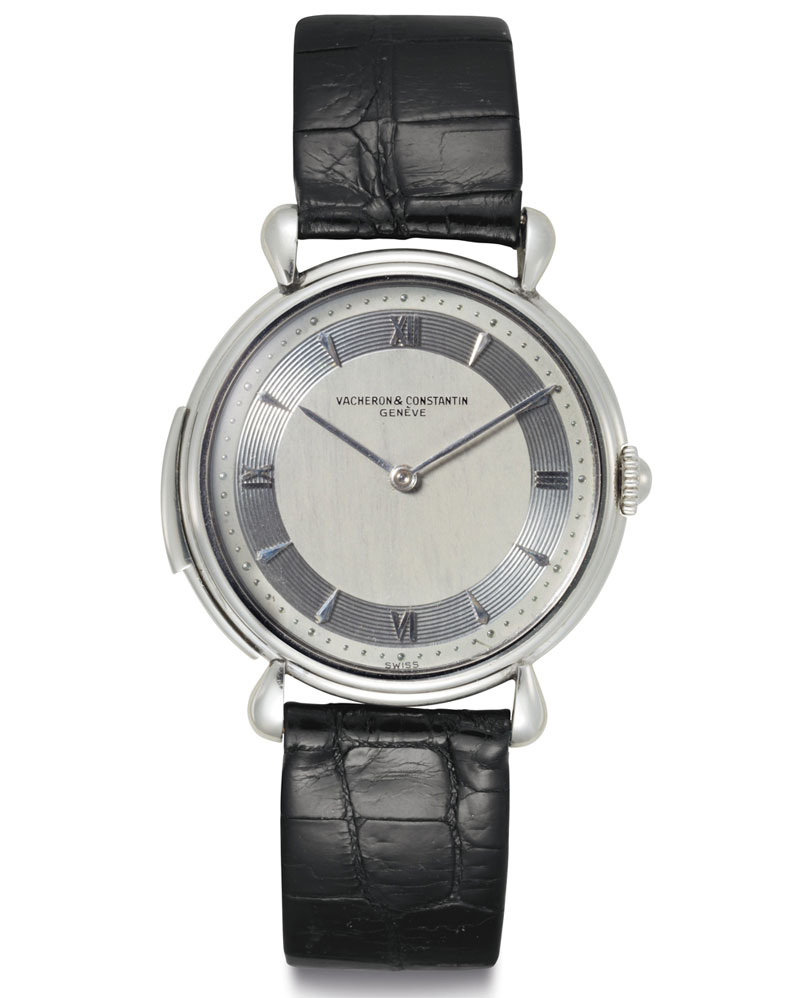 On June 7, vintage watch aficionados will compete to buy some of the world's finest timepieces at the Rare Watches and Exceptional Complications sale at Christie's New York. The sale comprises 169 lots from connoisseur brands such as Rolex, Vacheron Constantin, Girard-Perregaux, Cartier, and Patek Philippe as well as historically important timepieces, rare pocket watches, and one-of-a-kind collector's items.
Among the top lots are an extremely rare 18-carat pink gold Patek Philippe Tourbillon wristwatch (estimate: $300,000-500,000) and a vintage Vacheron Constantin platinum wristwatch (estimate: $200,000-400,000). Other star items include a 14-carat white-gold model aircraft timepiece, celebrating Charles Lindbergh's historic transatlantic flight, and a pocketwatch linked to President Franklin D. Roosevelt. There are also ample opportunities for first-time buyers, with bidding starting at $2,000.
Ahead of this highly anticipated sale, Christie's International Head of Watches, John Reardon, expands on the five rules to heed when buying a vintage watch.
1. DEFINE WHAT YOU ARE COLLECTING AND WHY
Know your own mind. Are you interested in passing something special on to the next generation, or a black and white investment, or simply to buy a watch you can wear? What is your interest in a particular watch? Is it the workmanship and "complications" — from day/date indicators to chronographs to phases of the moon and perpetual calendars — or its provenance, such as a watch belonging to an important aviation pioneer, sports or historical figure?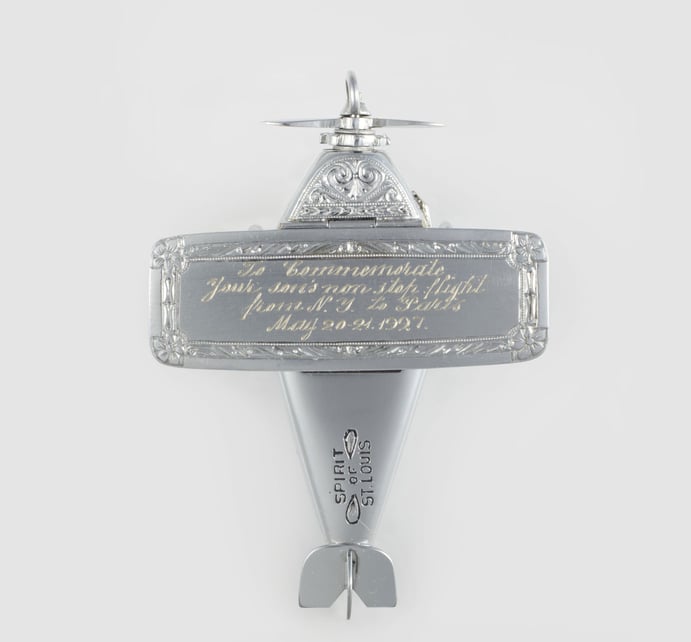 2) DEFINE HOW YOU WANT TO BUY
Many fine collections have begun in conversations with reputable jewelers and watch specialists at traditional auction houses. However, when it comes to buying outside these established channels, the luxury vintage watch marketplace can be a minefield for the novice collector when it comes to authenticating a watch's condition and provenance.
At Christie's, collectors can access the world's finest vintage and modern timepieces through its eight live auctions a year in Geneva, Hong Kong, New York, and Dubai. Christie's online sales are perfect for new collectors, with an extensive variety of watches available at much lower prices. For those clients seeking a bespoke service, private sales provide an ideal way to buy the perfect watch quickly and discreetly. Private sale prices range from $100,000 upwards of several million dollars.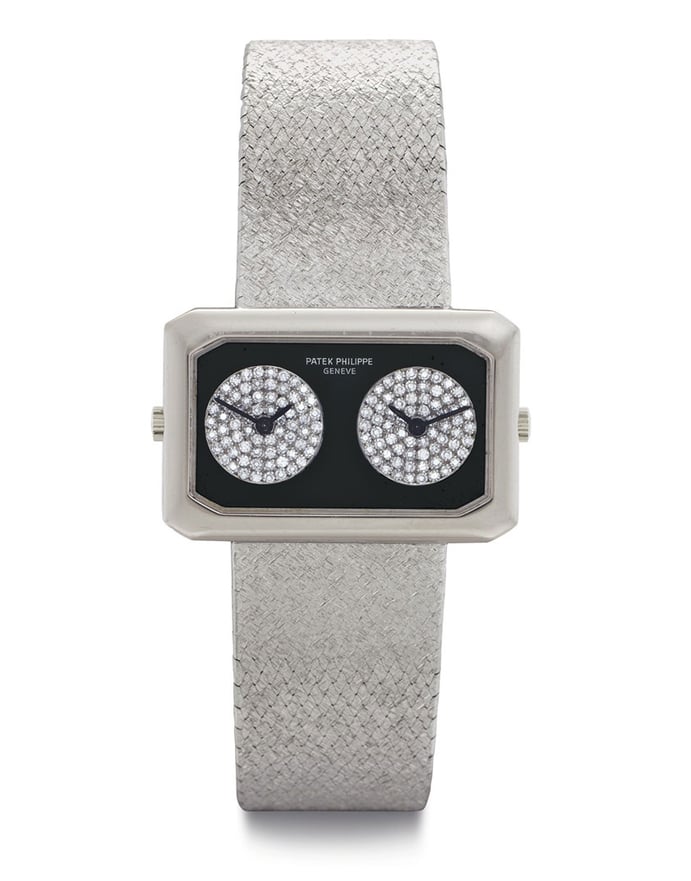 3) BUY THE SELLER NOT THE WATCH
When it comes to collecting vintage timepieces, the seller is as important as the watch. There are many places to buy a watch, but there are few places where you can buy with complete trust. As with an artwork or other luxury collectible, vintage watch buyers should be concerned with authenticity. They need guidance that is both knowledgeable and trusted. Christie's specialists have expertise and knowledge, not only of the watches but of the marketplace and our client base gives us access to the finest timepieces in the world. Buyers can also be assured that we know a watch's value. If you're not buying through an auction house, established jeweler, or pre-owned retailer, it's imperative to check the reputation of the seller.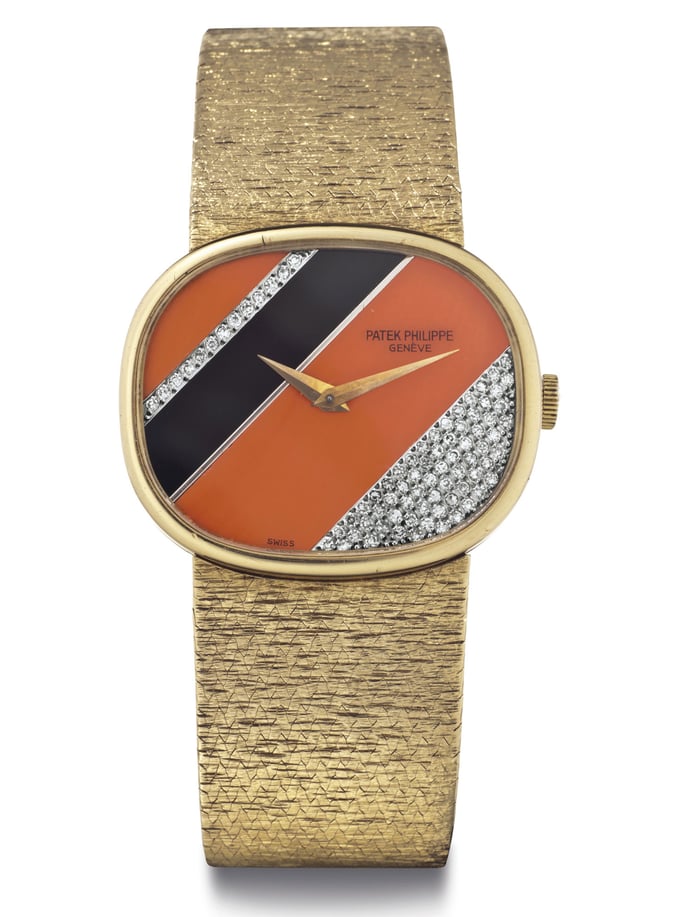 4) CONDITION, CONDITION, CONDITION
In real estate it's all about "location, location, location," with watches, vintage watches in particular, it's all about "condition, condition, condition." More than anything else, condition defines the value of a watch, for both its collectability and its long-term investment. In today's marketplace there is a distinct division between condition, provenance, and maker. For how well an antique or vintage timepiece is preserved means everything.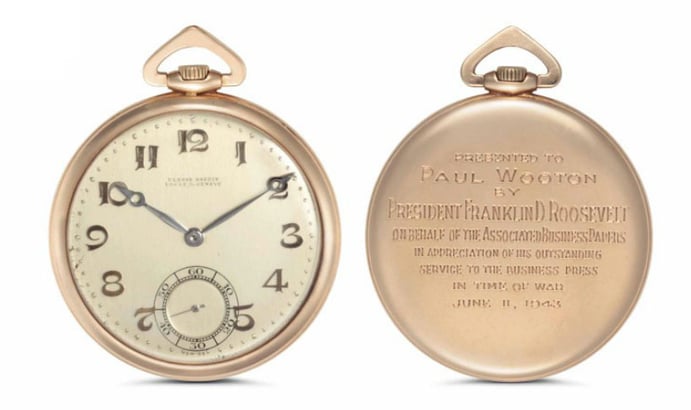 5) THE IMPORTANCE OF ENJOYING YOUR COLLECTING EXPERIENCE
Whether you're buying a watch as an accessory or as an investment, you should enjoy the experience that vintage watch collecting provides. You should also buy what you like. It's important for new collectors to focus their interest and learn as much as they can about the specific category they're interested in. Besides the watches themselves, one of the best things about vintage collecting is the great relationships that can be forged with specialists and fellow collectors, who also serve as a great resource to guide new collectors through what is often a "minefield" of collecting. Whether you're a first-time buyer, an established collector, or a specialist, it's a pleasure to be part of this unique community.
GUIDANCE FOR THE NEW COLLECTOR
Many collectors start with such brands as Omega or Longines: superlative examples can be found for under $5,000. From here, they can graduate to Rolex — the world's finest sports watches, Rolex make pieces that you can wear on a daily basis without fear of damaging them. And then there is Patek Philippe.
Since 1839, the Geneva-based firm has been creating the world's finest watches with a who's who of past owners including Queen Victoria and Napoleon Bonaparte. They make a watch for every occasion and their versatility, as well as their prestige, is the reason collectors are so attracted to the brand. You can own the world's finest watches at a reasonable price: Patek Philippe timepieces start at a few thousand for a pocket watch all the way up into the millions, such as the one-of-a-kind Reference 1527 wristwatch (pictured below).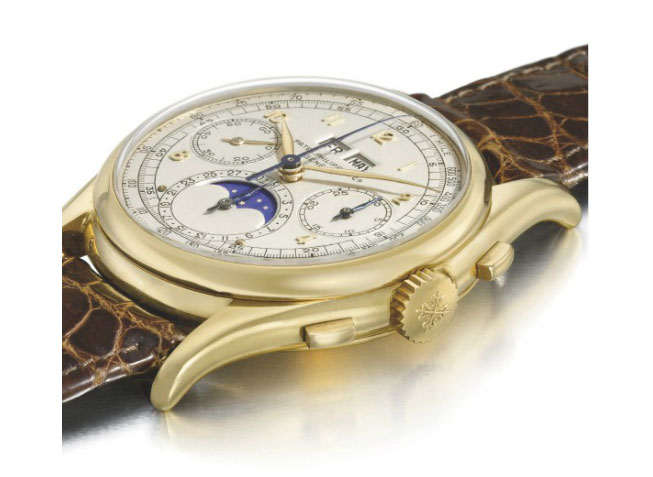 For new collectors seeking a Patek Philippe wristwatch, the Reference 96 model (manufactured from 1932-1973) is the perfect entry-level watch, starting at $5,000-6,000 for a yellow-gold example. Some affluent new collectors choose not to wait, and instead, jump straight into the deep end with a high-end vintage Patek Philippe. However, most will opt for a modern timepiece. Reardon says, "In the $100,000-plus price range, it's much easier to buy a modern Patek Philippe wristwatch, such as a Reference 5970 (pictured below), knowing you will see comparables for the exact same watch at auctions and luxury retailers around the world. However, for vintage watches at these price points, it's a different matter."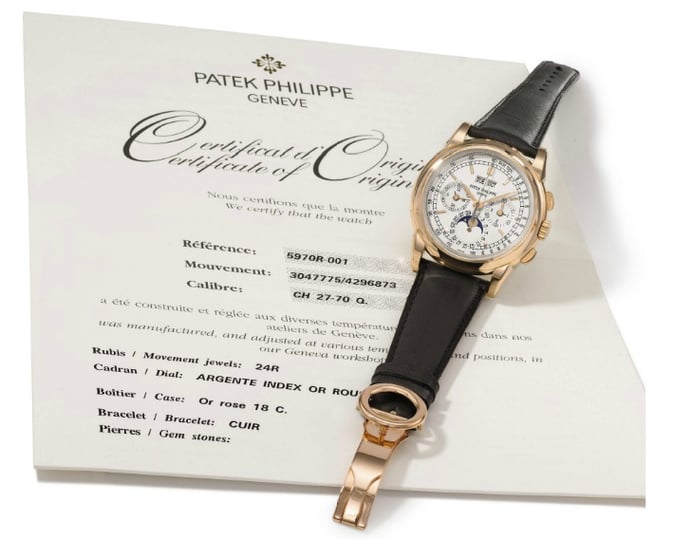 According to Reardon, this is where scholarship of your subject comes into play. "Buyers should know how to navigate the waters at the high end of the vintage market; it can be a minefield if there is an issue if a particular watch's condition is unexpected or undesired. Pre-owned watches should therefore be purchased from someone you completely trust."
One of the of the highlights of the Rare Watches and Important Complications sale is a platinum Vacheron Constantin, Reference 4261 (see image 1 above), the first of its kind. Christie's Watches is known for finding such 'fresh to market treasures,' which, Reardon adds, "is why our clients keep coming back. Every season there are pieces that continue to surface and this one is literally from someone's drawer, and they didn't know what it was worth. The condition is 'as born' from 1951. The rarity, condition, and overall aesthetic of this 'minute repeater' are exactly the perfect storm of what collectors are looking for today, and I expect the result on June 7 to reflect this."
John Reardon is International Head of Watches at Christie's. A recognized watch expert with over 16 years in the industry, Mr. Reardon is a curator to several important private and corporate collections and is well known for his academic and methodical approach to collection building. He is a regular contributor to leading watch blog Hodinkee and ForbesLife magazine as well as a contributing writer for the 'Life and Times' feature article in the Patek Philippe magazine. His first book Patek Philippe in America: Marketing The World's Foremost Watch was published in 2008 followed by the Patek Philippe Reference Guide: Men's Wristwatches (2010) and the Reference Guide: Ladies' Watches (2012).