Lighting is one of the most crucial elements of home design. The right fixtures and proper use of natural light make an enormous impact both functionally and atmospherically. Home buyers covet bright, well-lit spaces, so lighting can provide a powerful lift to your home without major construction or commitment. Check out the beautiful use of light fixtures in these properties and get inspired to set your home aglow with professional tips from Christie's lighting specialist, Michael Amadore, and experts from Christie's International Real Estate.
LIGHT THE WAY
"The importance of lighting in a residence cannot be overstated—whether we're talking about natural light or the most sophisticated lighting systems," says Zackary Wright, Senior Vice President of Christie's International Real Estate's Western Region and Asia. "What often is overlooked is the importance of the time of day one visits or shows a property. If a home is prized for its natural lighting, morning or early afternoon hours may be best. Homes with sophisticated lighting designs should be visited both during the day and in the evening to illustrate the effectiveness and versatility of the lighting effects." The spectacular lighting of 125 Sheep Meadow Lane in Sun Valley, Idaho, illustrates this point beautifully. With carefully chosen fixtures, the classical elegance of this three-year old home is brought to life with an understated glamour.
HOW TO LIGHT YOUR ART
Michael Amadore, Visual Supervisor for Christie's Galleries, shares this advice: "Lighting art is a fun creative process. It is very similar to lighting a theatrical set. Follow the artist's use of light in a painting, and experiment with angles of light to the painting. Rarely do I put light on a painting straight on. When you use light at a steep angle the painting takes on a dimension on its own." For more guidance on lighting your prized works like an art world expert, read the Christie's feature.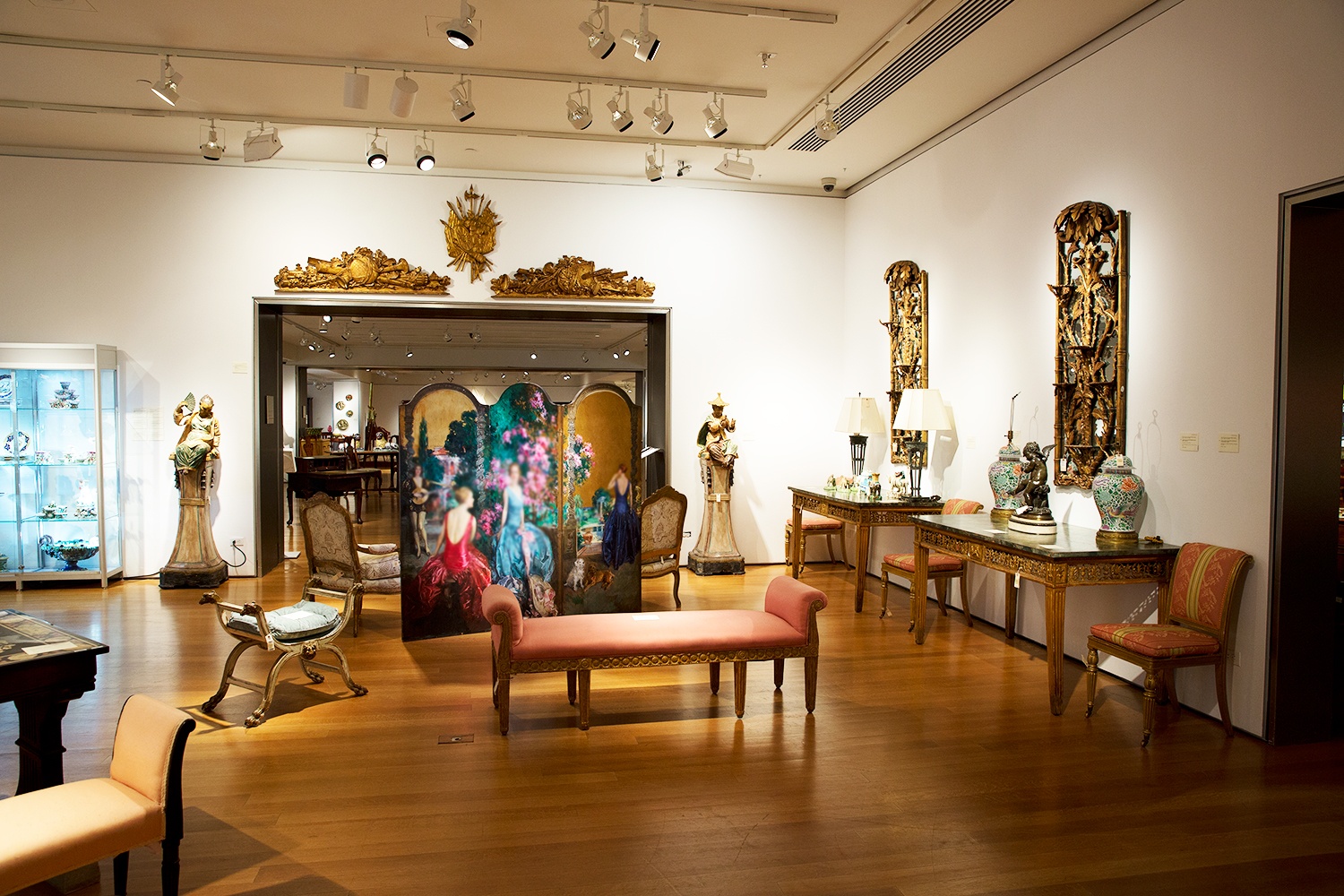 CHANDELIERS AND PENDANTS
From antique chandeliers in the foyer to modern pendants in the kitchen, there are so many fantastic lighting options available in this versatile category. Indeed, a dramatic chandelier can readily transition from dining room to mudroom simply by shortening its chain to suit the room's height. The chandelier in the dining room at Gemini estate in Manalapan, Florida, was made by Lobmeyer in Vienna, the same company that made the crystal chandeliers in the Metropolitan Opera House. For pendant lamps, industrial chic styles with clean lines and vintage-inspired bulbs look especially stylish above a coffee table or entryway.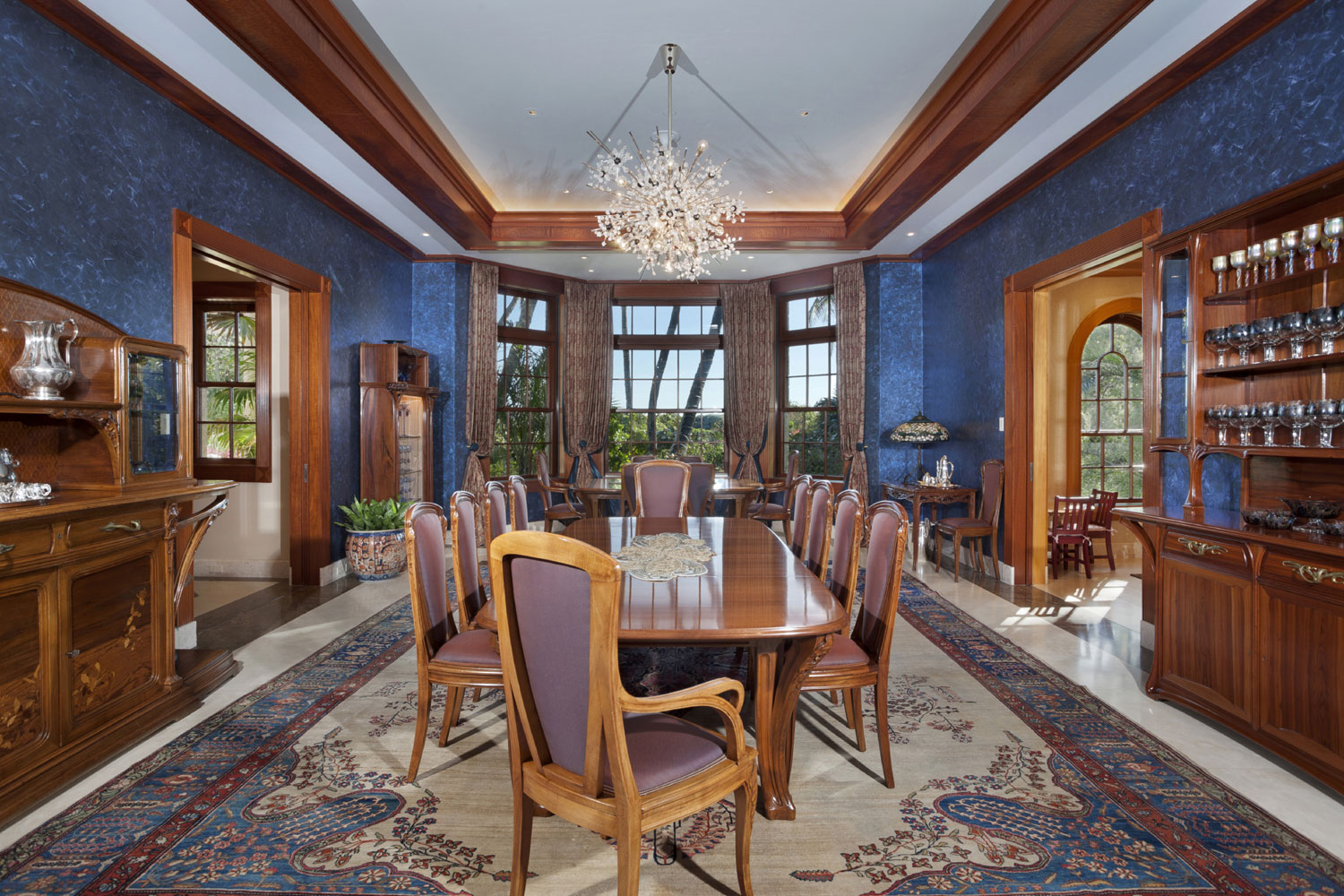 FLOOR AND TABLE LAMPS
Experts advise layering several styles of lighting in a room for maximum style and functionality, and floor lamps look particularly elegant paired with a nearby table lamp and other decorative objects. "You can never have enough lamps, particularly in spaces that do not offer much natural light. Aim for three types in each room: overhead or ambient lighting, task lighting (such as reading lamps), and an accent or table lamp," says Kathleen Coumou, Senior Vice President of Christie's International Real Estate's Northeast Region. Fixtures made from natural materials like quartz, pyrite, shell, and malachite are especially popular today and highlight the organic beauty of lighting. Another expert trick to enhance your lighting décor? Add a throw in high-quality faux fur or Mongolian lamb for texture and warmth under the light of a midcentury modern floor lamp or spread in front of a glowing fireplace.
SCONCES AND FLUSH MOUNTS
Sconces are especially important in bathroom lighting, and also in other areas of a home as they add interest to walls and save valuable floor and surface space. Modern or traditional, there are endless lust-worthy options in this category. Our experts' favorites are finished in brass or copper for a look that's both timeless and trendy at the same time. Flush mounts may conjure visions of office lighting but this hardworking light fixture is a staple in many homes and today there are more attractive options of this once-institutional fixture than ever. And, it's always a good idea to replace any flush mounts that come with your home with high-end fixtures suited to your personal style.
INTELLIGENT LIGHTING
Among the biggest trends in today's modern lighting? Switching to LED bulbs and maximizing comforts through next-generation technology such as biometric lighting sensors and motorized shades that can adjust the light and mood of a room in a moment. However, there's no need to trade out everything old for new. Instead, James Forbes, Head of Strutt & Parker Knightsbridge, advises: "Today's buyer is looking for a mixture of old and new, period features combines with the newest, most cutting-edge features." Ryan Pruett of CONLON: A Real Estate Company adds, "Lutron motorized shades are incredibly prized in residences such as this penthouse with 14-foot-high floor-to-ceiling windows."
Header Image: In Telluride, Colorado, Sunset Ridge boasts beautiful natural light and light fixtures.