A mecca for adventurers and jet-setters alike, the legendary Alpine resorts of St. Moritz and Courchevel are as revered for their luxury lifestyles as they are for their world-class skiing and winter sports. For expert insight on buying property in two of the world's most glamorous ski destinations, Luxury Defined spoke with the leading luxury real estate specialists in each region.
ST. MORITZ, SWITZERLAND
Insights provided by Christie's International Real Estate exclusive Affiliate Wüst und Wüst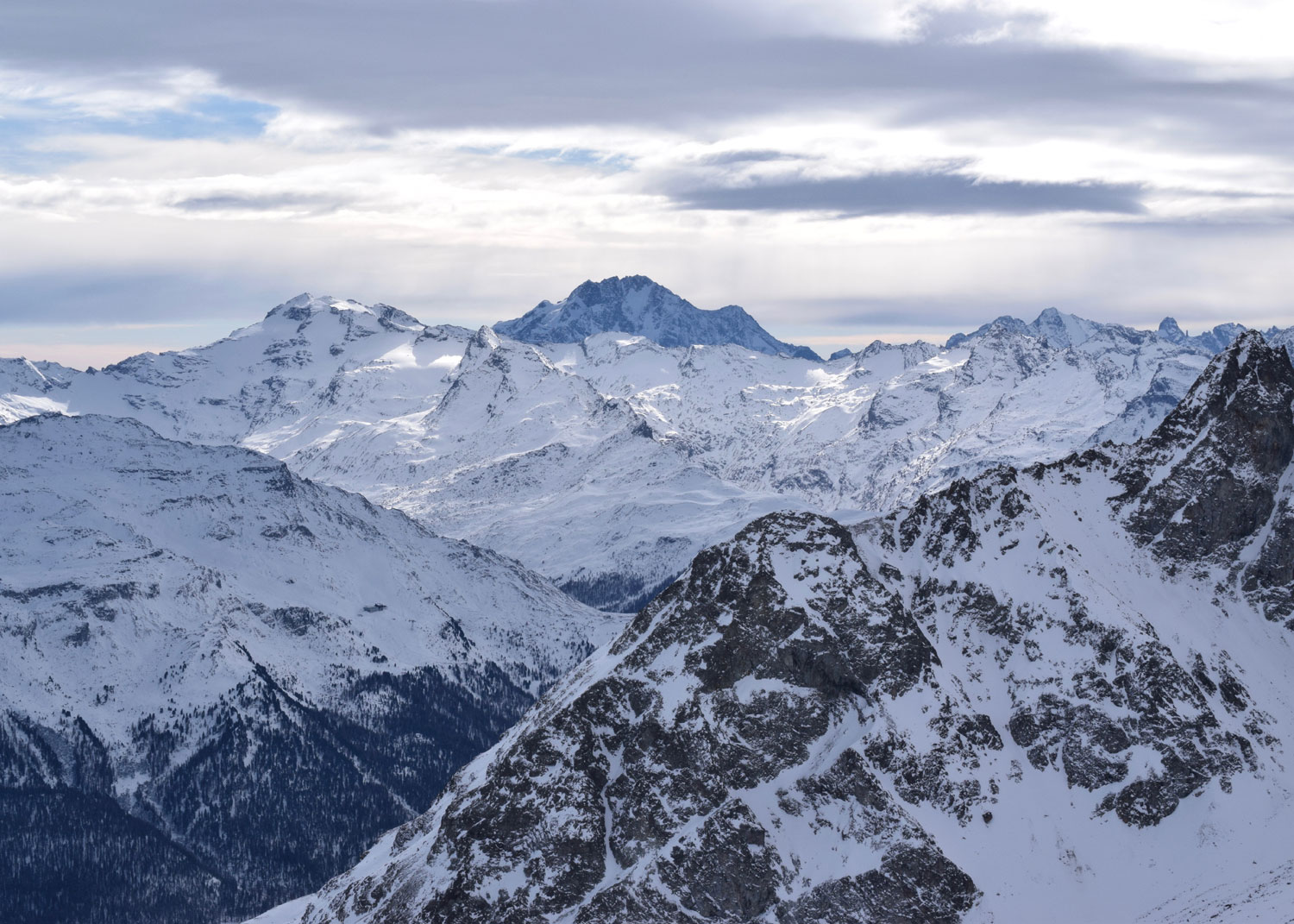 Since 1864, (yes, you read that right…for over 150 years), St. Moritz has been synonymous with international ski glamour, attracting celebrities and royals such as Elizabeth Taylor, Alfred Hitchcock, and Charlie Chaplin, and more recently Prince Harry, George Clooney, and Kate Moss.
Sited at 1,856 meters in the Engadin Valley, St. Moritz boasts a "champagne climate" (dry air and non-stop sunshine) with 58 lifts, 350 kilometers of slopes, and spirit-soaring views. Skiing in St. Moritz is divine, especially for confident intermediate skiers, with superb carving on Corviglia. Heart-pumping black runs on Diavolezza also beckon the braver souls. Silhouetted by glaciated four-thousanders, Diavolezza (2,978 meters) is a must-ski for freeriders and fans of jaw-dropping descents.

It comes as no surprise that the resort is gearing up to host the FIS Ski World Cup in 2017.

If cross-country skiing is more your scene, glide across sunny plains and through snowy woods on 220 kilometers of groomed trails. St. Moritz is only 2.5 hours' drive from Zurich and Milan in Italy, with great transport links via an international airport and train connections.

Worth Foregoing the Slopes for an Afternoon: Repeat after us: SHOP. St. Moritz is a retail wonderland, with enough luxury boutiques to make the most hardened shopper swoon. Its signature frozen lake is the setting each winter for skating, curling, golf, polo, horse racing, show jumping, and even cricket. Ice is NICE.

Up Your Ski Game: St. Moritz's ski school has the unique distinction of being Switzerland's oldest and largest program. Founded in 1929, The Swiss Ski School St. Moritz has maintained its commitment to excellent instruction, offering high quality private, group, and freestyle ski lessons. The ski school also tracks students' progress in accordance with the Swiss Snow League's level system, which allows skiers to be placed in the level-appropriate course should they ski at another Swiss School.
COURCHEVEL, FRANCE
Insights provided by Christie's International Real Estate exclusive Affiliate Michael Zingraf Real Estate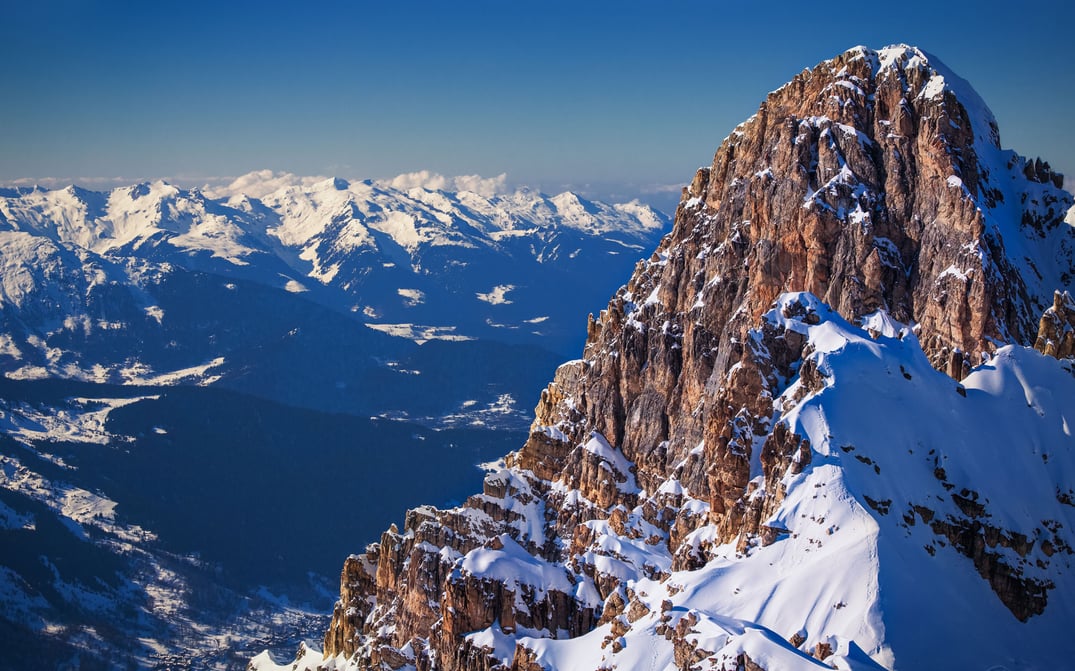 Courchevel, the St. Tropez of winter sports, lies at one end of the world's largest lift-linked ski area, and sprawls across four levels: Courchevel 1350, 1550, 1650, and 1850 — all sensibly named after their altitudes.
Courcheval 1850 has the distinction of being the world's priciest resort. When Russian oligarchs discovered the area, served by its own airport so that they could fly or helicopter right in on their private crafts, the plush hotels, boutiques and restaurants soon followed. Today, the berg has more hotels than any city in France other than Paris, including three with the top "Palace" rating, 16 with five-star status and five restaurants with two Michelin stars. The town also advertises the highest priced ski chalet for rent, up to €517,700 per week in peak periods.
Don't be dissuaded by the jaw-dropping prices. The lower resorts boast accommodations and amenities which are much more affordable, attracting international skiers of all skill levels who enjoy the Trois Vallées and its 600 kilometers of pistes and over 170 lifts, which are constantly being updated and improved.
The resort also owns a seemingly endless supply of water and a battalion of snow cannons allowing it to produce mountains of snow even when Mother Nature is stingy with precipitation.
Most Unique: Are you worried about your little shredders or carvers squirming around on those exposed chairlifts lifts soaring high over the slopes? The Courchevel ski school uses the Magnestick Kid technology. Strap junior into to a back protector equipped with a magnet, and a corresponding magnet on eight of the resorts lifts literally sticks your child in place. At the top of the slope, the magnets disengage. The vests are also available for purchase at area ski shops.
Up Your Ski Game: Marvel at the ski jump facility, where Toni Nieminen of Finland, 16, became the youngest male gold medalist of a winter Olympic event at the 1992 Games. Though Albertville hosted, Courcheval served as the ski jumping venue, as it has for countless World Cup competitions since. Televised accounts simply cannot capture the awe every skier experiences viewing these facilities first-hand.