The world's premier wine-producing region ranks not only the most preferrred destination for affuent Parisians if they were to move out of the city, but remains an exceptionally popular second-home and investment property market for international—most notably Chinese—buyers. Since 2010 approximately 150 Chinese nationals have purchased vineyard estates in Bordeaux, echoing demand in China for fine wine from the region, which remains a popular alternative asset class for affluent mainland investors.
Attracted by favorable exchange rates, welcoming buying conditions including no restrictions on overseas ownership, and its renewed status as a flourishing world-class cultural and culinary center, international buyers have been an integral part of the recovery of Bordeaux's prime property market. Beginning in 2010, Bordeaux's vineyard market has stabilized and last year the largest portion of the market—comprised of about 70 percent Bordeaux Superieur / Cotes de Bordeaux—saw the first year of price inflation since 2000.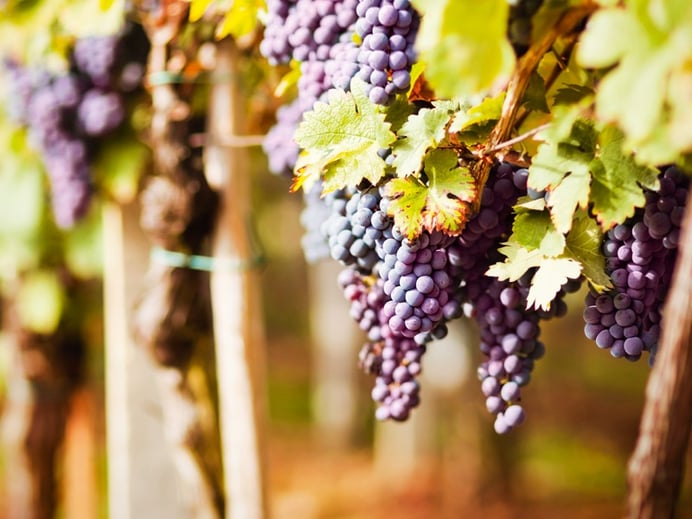 Much of the recent media attention on real estate in France's prized wine region has highlighted the still-below-peak prices across the entire Bordeaux market, with limited focus on the higher-end €5 million-plus market, comprising about 20 percent of the 200 chateaux available for sale. Luxury Defined speaks with vineyard expert Michael Baynes of exclusive Affiliate Maxwell-Storrie-Baynes about the area's luxury real estate renaissance and the nuances behind Bordeaux vineyard pricing data:
"While it is true that the market "average" for Bordeaux vineyard prices has been largely static for the past 10 years or so, a closer look at the data reveals something interesting. We all know the old adage "location, location, location," however for us we subscribe more to "location, location, timing" since it is often the timing in the market cycle that can have the greatest effect on the success of an investment purchase price. So let's look at these two issues—the data and the timing.
"The only market-wide data that exists for Bordeaux vineyard transactions is compiled by the SAFER, a quasi-public governmental agricultural oversight administration. Until 2016 they were involved in every Bordeaux vineyard transaction except those conducted as share transactions (where the buyer purchases shares of the company that owns the vineyard). Share transactions are common method used by buyers of high-end vineyard estates valued above €5 million as it enables the stamp duty to be waived (just under 6 percent of the purchase price) and replaced with a one-time tax of only €125.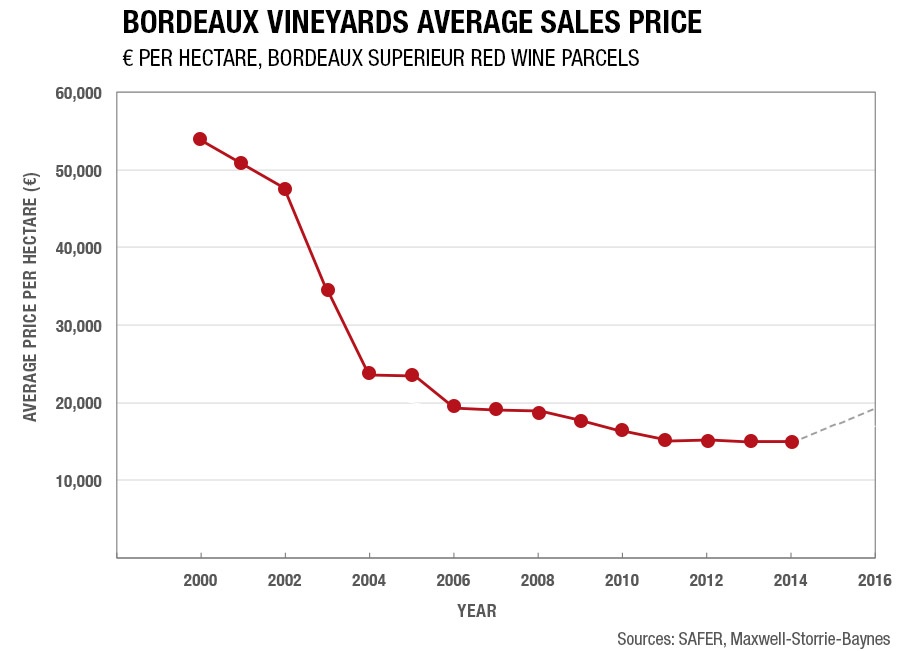 "Consider the chart above which shows the average price per hectare for Bordeaux Superieur red wine parcels (although updated SAFER data has not yet been published, the dotted line from 2014-2016 reflects the expected gradual price increase). SAFER's numbers reflect average prices across the whole market but exclude the highest value sales (share transactions), thereby skewing the overall average downwards,
"Relying solely on this data to understand Bordeaux chateaux price trends may give potential investors and second-home buyers an incomplete picture. When a real estate market recovers and the cycle is upward bound it tends to be led by the best real estate in the best locations and inevitably the highest prices. As a consequence, the recovery for Bordeaux vineyard transactions that started in 2010 would have appeared in the SAFER data in 2012 to 2013 when the transactions were completed and the data registered. However since the transactions were high value share deals the data was missing giving the impression that the market was not moving.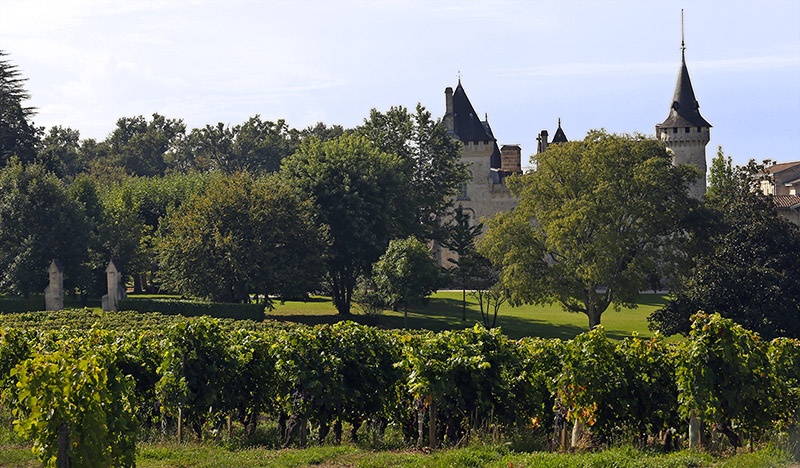 "A second challenge to understanding the complexities of today's market exists with the SAFER's average price data. Each year in Bordeaux there are about 700 vineyard transactions, and only 25 of these completed transactions are in fact vineyard chateaux. The remaining 675 transactions are just parcels of vines traded most commonly between neighbours and sometimes in a poor state of condition. They cannot in any way be compared with a Bordeaux Chateau vineyard which is a fully operational business with brands, distribution, personnel, equipment and so on. Demand for the latter is rising rapidly, demand for the former remains flat at best except for the most prestigious appellations where parcels are now selling rapidly. Consequently savvy investors must consider SAFER's data in context when evaluating Bordeaux price trends—96 percent of the source data does not provide an accurate representation of the high-end Bordeaux chateaux vineyard market, skewing the average downwards and potentially painting a misleading picture of the market.
"While some observers note that the Bordeaux vineyard transaction market is cyclical and that the market has not fully recovered – it is not entirely accurate to suggest that the market has been flat since 2008. The Bordeaux vineyard transaction market is now in full recovery and, for top of class Bordeaux vineyards, we are seeing prices close to or even surpassing pre-2000 prices when we had the last market peak. Indeed it is 'a ripe time to buy a Bordeaux vineyard."
"There is now a two-tier market typical of a market recovery where the best sell first and those that need renovation or updating lag behind. In August we sold a market leading Bordeaux vineyard from within the AOC Bordeaux Superieur for a per-hectare price that mirrored prices achieved in the year 2000. And yet there are still opportunities to purchase vines (and even non-market leaders with chateau vineyards) in the same local area as this Bordeaux vineyard chateau for less than half – their time will come as demand continues to expand. For now it is the best of the best that is selling well and buyers must consider "location, location, timing" when weighing a vineyard chateaux purchase... and of course seek advice from a genuine Bordeaux vineyard expert."
- Vineyard expert Michael Baynes of exclusive Affiliate Maxwell-Storrie-Baynes