With the price of a private plane ranging from $4 million to $300 million, buying the wrong one could turn out to be a very expensive mistake. So, before you sign on the dotted line, ask yourself these 10 questions to determine whether you'd be better off with a tiny turbo prop or a jumbo jet.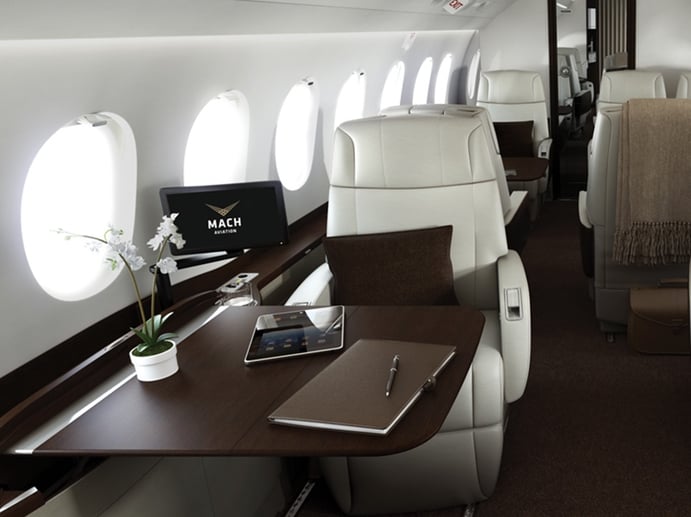 1. What range do I need?
Bombardier's Global 7000 can travel 7,400 nautical miles on a single tank of fuel. But while range is a major factor in choosing an aircraft, there are a couple of things to consider. The first is that, if you are flying mainly around Europe, you may not need this range and so you will be better off with a plane that shines in other areas. The second, says Joe McCarthy, managing director of Mach Aviation, is that the published range won't necessarily be the range you get: "If you spec it out with a heavy interior and fill it with passengers, you may get considerably less than the stated figure," he says.
2. How many passengers will I have?
If you need to fly 14 people, you might think you'll need an aircraft that seats 14 people. But if, 30 times a year, you fly two or three people and twice a year you fly 14, you should consider a smaller jet that is suited to the number of passengers you fly most often. "It's better to hire an extra plane as and when you need it," says McCarthy.
3. What am I really going to use it for?
Although private jets are popularly associated with vacations in places like the Balearics and the Caribbean, nearly all of them are used for business nearly all of the time. So put your business needs first and let leisure considerations take a back seat.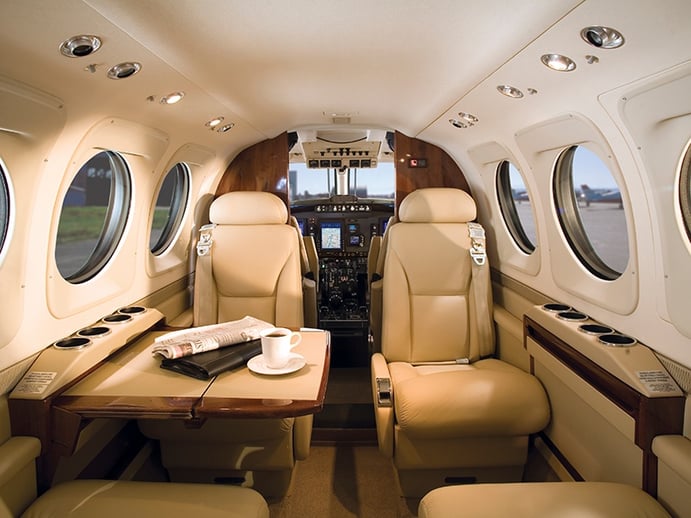 4. Where will I land it most often?
Not all runways are created equal and, especially if you want a larger or longer-range jet, you start to limit the airports and (especially) airfields you can land at. On the other hand, if you want a plane that can land in a very large back garden, you could go for a Beechcraft King Air C90GTx, which is a twin prop that can land on flat grass. For owners of large, remote estates this could be a real plus.
5. Should I buy a helicopter instead?
Helicopters are not intended for long-range travel, but if you want to travel relatively short distances and go directly from A to B, they are unbeatable as they can often drop you at the front door. "If, for example, you are flying mainly to locations for film shoots, they can be a very good option," says McCarthy.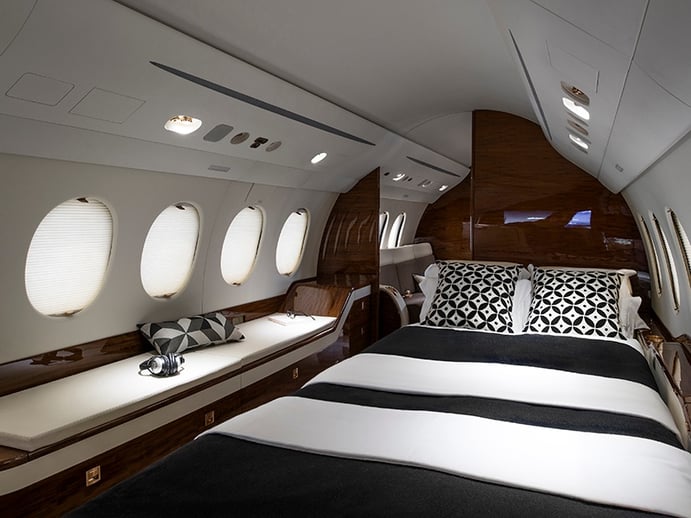 6. How do I know what I need inside?
Here the considerations are legion. Any non-standard jet interior will be very expensive and, as noted earlier, a heavy interior will reduce the plane's range. Also, do you want a bed? Are you OK sharing a lavatory with the crew – and do you need a crew rest area for long flights? Think too about resale. Many people only hang on to planes for a few years and, when it comes to sell, a neutral interior will make doing so much, much easier – not least because changing interiors is so costly.
7. What's the biggest plane I can buy?
For those with supersize requirements, VIP versions of aircraft such as the Airbus A380 (which seats around 540 commercial passengers) are available. These typically seat 50-60 people in private-jet levels of comfort and can easily accommodate bedrooms, boardrooms, and showers. Bear in mind though that kitting out a full-sized jet could cost you a couple of hundred million dollars.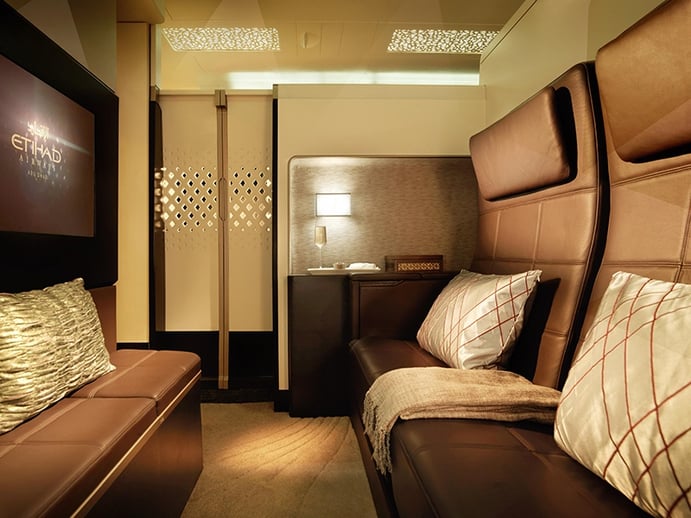 8. Where should I register it?
"A lot of clients use private jets to go to very remote places," says McCarthy. "But these can be places where a US or UK registration may not go down well." Therefore, you could be better off registering your plane in a neutral jurisdiction such as the Isle of Man or Bermuda.
9. How quickly can I get hold of one?
The "normal" plane-buying process takes three to four months. But if you want a new plane made to your exacting specifications it could take two to four years, although a year is more usual. However, some new planes are available "off the shelf" and used planes can be purchased very quickly. Assuming both sides are motivated and financially ready to go, it may be possible to do a deal in a week.
10. What's the best way to get a good deal?
You can save millions if you buy a used jet – and aircraft have a lifespan of 35-40 years. There are also many financing deals available and you can significantly reduce the cost of a plane by putting it out for charter when you're not using it. Mr McCarthy counsels seeking professional advice here. Trying to buy a plane yourself, he says, can be bafflingly confusing, and many of the people who claim to be impartial advisers are anything but.