The luxury property marketplace is impacted by a single overriding and intangible element—sentiment. Uncertainty, in both major political events or economic shifts, leads buyers and sellers to reflect on what might be, resulting in hesitation and inaction. From the UK's EU Referendum and the U.S. election to restrictions on Chinese capital outflows and Russian sanctions, many affluent buyers and sellers have been waiting for a clearer indication of global political and economic outcomes before proceeding with a luxury home sale or purchase, creating a year of pause.
Globally, primary residence markets (cities and suburban areas) saw an overall steadying of luxury housing sales, with a two percent increase in the number of million-dollar-plus
homes sold compared to the year prior. In contrast to a buyer or seller transacting at the lower end of the housing market, a HNWI's decision to purchase or sell a luxury property is less often based around necessity and is more heavily weighted on lifestyle or investment goals. Moreover, HNW capital is less tied up in primary home equity, so these major global shifts weigh heavier on HNW second (and more) home buying and selling decisions.
Nearly half of the HNWIs in our market were sidelining cash until after the election… that cash is now being injected back into the market.
What is of utmost importance for luxury home buyers and sellers during unsettling periods is the return of consumer confidence and the perception of stability. According to a survey of more than 200 global luxury agents from the Christie's International Real Estate network—undertaken in the 10-12 weeks following the U.S. election—the outcome of the election was less important than the fact that it had concluded and uncertainty had subsided to some degree. Sixty percent of agents reported that the election outcome had little to no impact on their luxury sales to date; 21 percent observed that it had increased sales. "Nearly half of the HNWIs in our market were sidelining cash until the election was over," says Kevin M. Leonard of Illustrated Properties in Palm Beach Gardens, Florida. "We are now seeing that cash being injected back into the luxury real estate market."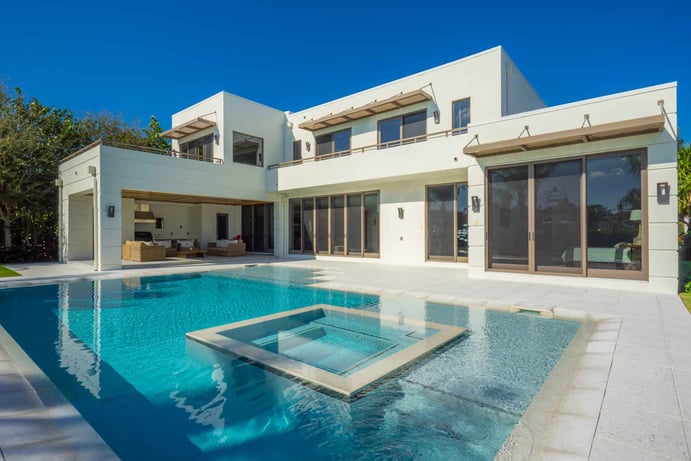 "When there's uncertainty, people who can delay big financial decisions tend to do so," adds Hall Willkie of Brown Harris Stevens in New York. He notes that national elections temporarily weaken Manhattan's property market, but the impact was intensified in 2016 with million-dollar-plus sales dropping by over three percent annually. At the higher end of the Manhattan market, the drop was more pronounced, with an eight percent decline in sales over $10 million.
---
Although a significant reduction in both ultra-prime and million-dollar-plus home sales was reflected in numerous other major primaryresidence markets, local factors such as an influx of new stock (Miami) and recently introduced property taxation (London), had more impact on sales volume than other macroeconomic factors such as the slowdown in the Chinese economy, the UK's EU Referendum and the U.S. election.
---
"Property taxation increases, amendments to non-dom rules and uncertainty surrounding the UK's vote to leave the European Union have all contributed to impact on transaction levels
in the prime London market, which remain low," says Lulu Egerton of Strutt & Parker. "However, London retains its attractiveness to overseas buyers and the fall in sterling following the Brexit vote has created a currency play for dollar- and euro-based buyers.
The UK General Election on 8th June this year could potentially bring less uncertainty and more confidence to the market if the Conservatives win. This will enable Theresa May to gain
greater influence in Parliament which she needs to conduct the Brexit negotiations within the two-year time frame."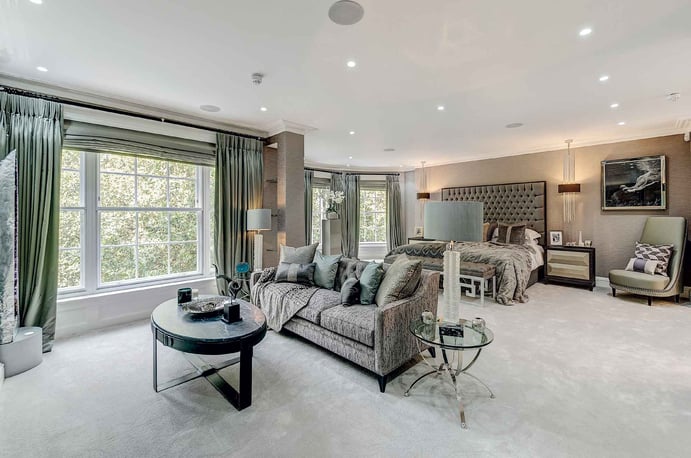 In today's increasingly globalized financial world, historically local events are now felt by residents a world away, particularly those in similarly connected economic hubs. As a result, a shift in city-level policies can have a ripple effect on the fortunes and purchasing patterns of international buyers. Vancouver's tax on foreign buyers, for example, caused a shift in the Canadian foreign investment landscape, resulting in an uptick in sales from overseas buyers in nearby Victoria and distant Toronto.
Luxury housing markets in primary residence markets across the U.S. saw declines in sales volumes, in part due to uncertainty, while similar markets in Canada, perceived as more stable, saw on average an 83 percent annual growth in sales. The same holds true of London: as the UK's EU Referendum and property taxation cooled the market, buyers migrated to other parts of Europe where financial markets were perceived as more certain. European primary-residence markets saw on average an 11 percent increase in million-dollar-plus home sales in 2016 over the year prior.
Amsterdam's property market is booming. Prices rose nine percent in 2014, 17 percent in 2015, and 23 percent last year.
"Amsterdam's property market is booming. Prices rose nine percent in 2014, 17 percent in 2015, and 23 percent last year," explains Pieter Joep van den Brink of Residence 365, Christie's International Real Estate's exclusive Affiliate in Amsterdam. Paris saw similar strengthening of the market, due more to local factors than to Brexit: "Historically weak interest rates, a strong decrease in prices between 2012 and 2015 and a cheap euro in US$, were the major factors
that pushed the Paris market into a booming period since the beginning of 2016," says Charles-Marie Jottras, Daniel Feau Conseil Immobilier. "Listing inventory plummeted 35 percent in one year, driving prices upward."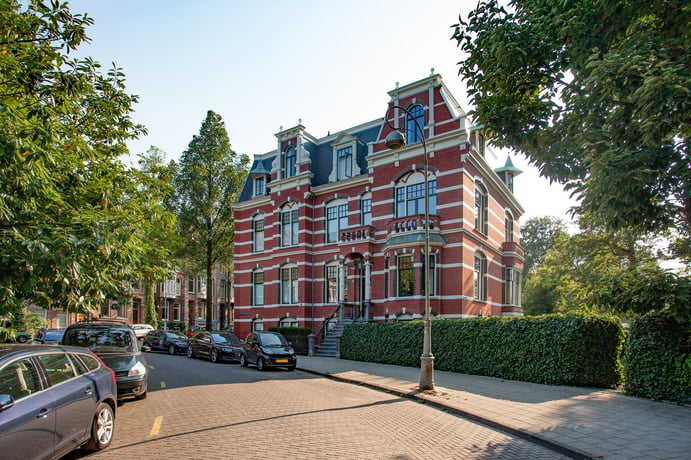 Luxury property markets with relative local political stability, robust economies, inbound migration, and limited exposure to the destabilizing geopolitical events also thrived, even in pockets of the U.S. Ruth Kennedy Sudduth of Landvest, an exclusive Affiliate of Christie's International Real Estate in New England, saw this in her regional market. "The stock market and strong employment underpinned a solid, though highly regionally variable, real estate market. The cities and nearby are on fire, while the rural areas which had lingered at near recession lows in pricing had a solid performance in the fourth quarter of 2016," Sudduth adds.
So while uncertainty creates a slowdown in luxury housing, we see that it can be temporary. Early 2017 is already showing signs that the prolonged slackening across some luxury property markets is beginning to ease.