Ninety-year-old Queen Elizabeth II is showing few signs of slowing down as her glamorous life continues to demand frequent royal engagements and appearances. But while she has several residences to call home—including Buckingham Palace, Windsor Castle, Sandringham House, and (her favorite) Balmoral Castle—she has been gradually shifting the amount of time she spends in each. The queen has been lodging at Windsor Castle more often than at the palace in London, for example, and she is expected to lengthen the duration of her stays at Balmoral Castle in Scotland as summer approaches. Ah, the life of a monarch. Fortunately, the following homes—which have hosted royalty ranging from 9th-century kings to 21st-century princesses—provide ample evidence that the luxuries of living like a royal are not entirely out of reach.
Hönsäter Castle
West Gothland, Sweden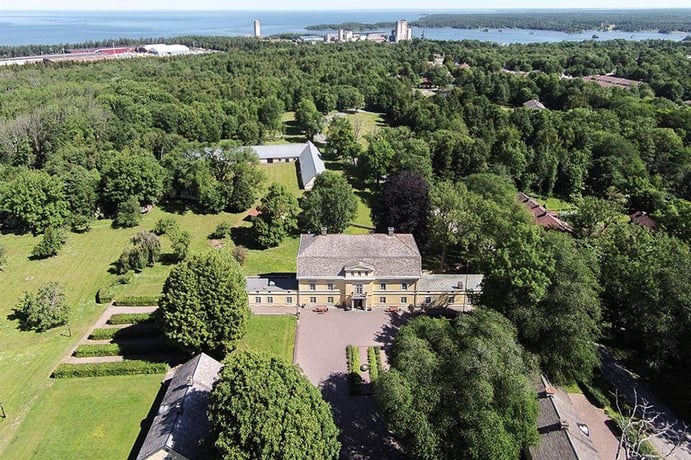 Once the home of King Magnus IV, this 14th-century castle is nestled in the forest at the foot of Kinnekulle, a ridge in the province of Västergötland. The estate—composed of a main building, two separate guest houses, a caretaker's house, and a stone barn—is the oldest in its secluded area bordering the largest lake in Sweden. While the home boasts many historic elements such as 400-year-old limestone flooring and a library with a fireplace dating from 1670, it has been updated for today's standards with a large kitchen and modern living areas.
Inniscorrig Castle
Dalkey, Ireland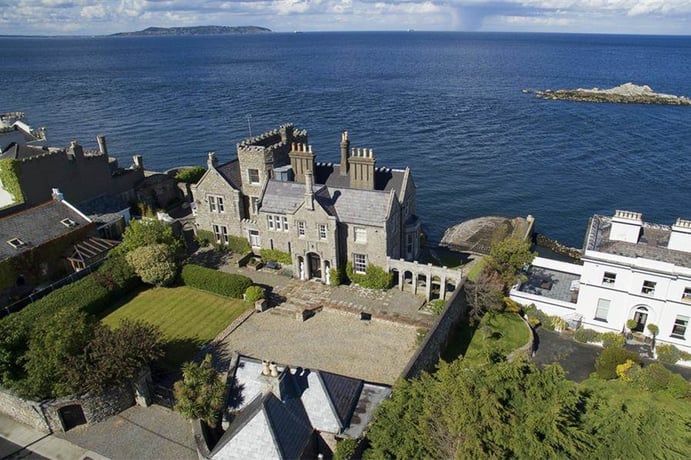 This Victorian waterfront mansion was built as a summer retreat for a prominent Dublin doctor. It offers a private harbor as well as exceptional views of the town of Dún Laoghaire, the village of Howth across the bay, the uninhabited Dalkey Island, and The Muglins (rocks to the east of Dalkey Island). In years past, guests included royals such as Edward VII and George V, whose visits were commemorated by a crown and a star set in pebbles into the patio terrace. Commemorative plaster motifs are also found inside the residence.
Pavillon Sully
Saint-Germain-en-Laye, France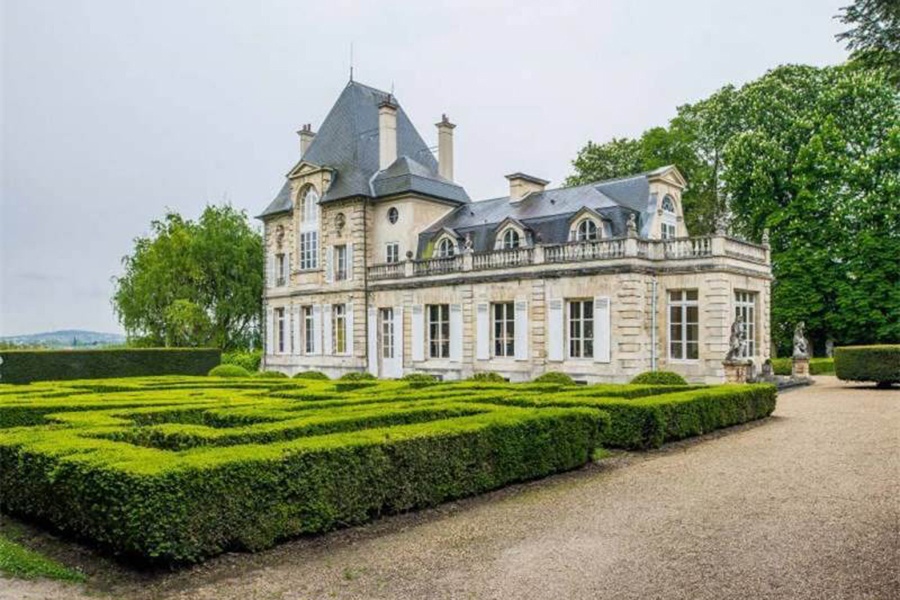 Originally part of Château-Neuf de Saint-Germain-en Laye, this stone manor house was home to royals beginning in the second half of the 16th century. In the middle of the 17th century, it was occupied by King Charles II of England. The Pavillon Sully estate boasts meticulously landscaped grounds as well as a pool, tennis court, and caretaker's house. Within the main residence, the nearly 5,000-square-foot interior has six bedrooms and rich details that define the property's timeless elegance.
The Old Rectory

Cambridge, England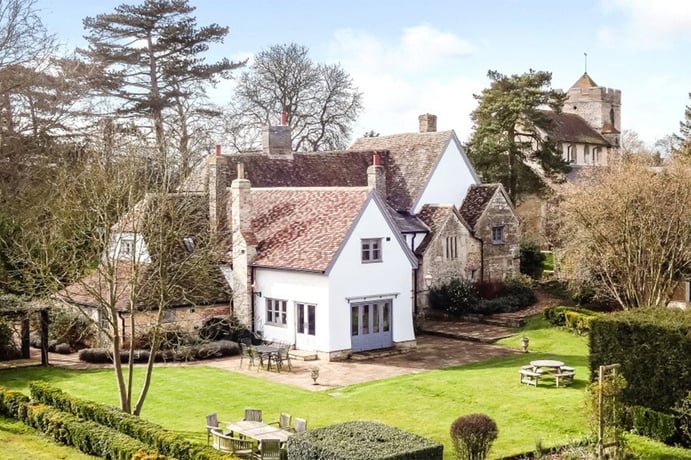 One of the oldest residential properties in Cambridgeshire, this six-bedroom Tudor home (Grade II listed) dates from the 13th century and has a fascinating backstory. In 1457, it was acquired by King Henry VI, who bequeathed it to what is now known as King's College, Cambridge University. In 1926, the university sold the property to a private buyer. Since then, it has had only three owners. Completely modernized, the house still retains many unmistakable original details such as inglenook fireplaces, stained-glass windows dating from the 14th century, and exposed beams. Original outbuildings (including a thatched barn) and a walled garden also reflect the property's earliest days.
Oporto Escape
Matosinhos, Portugal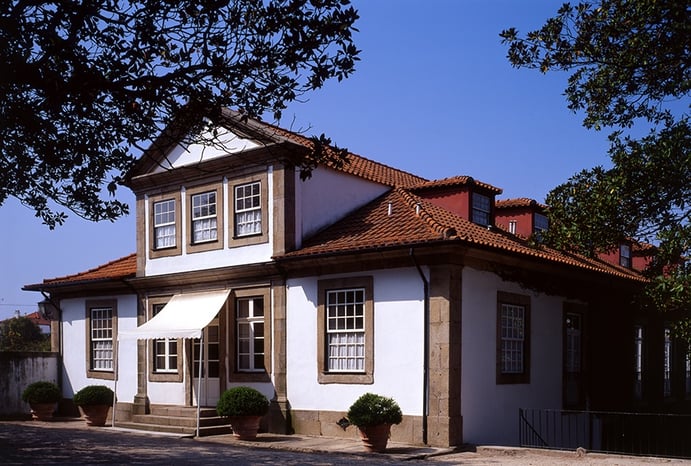 This five-bedroom stone and stucco home belongs to the Brito e Cunha family, the oldest noble family in Matosinhos. The earliest known records date the estate to 1778, which is the year that the property's chapel was built. Antonio Bernardo de Brito e Cunha (1782-1829) lived here, and he's well known in Portugal as one of the "martyrs of freedom" who fought for liberal ideals in the 19th century. The estate's magnificent grounds include lakes and an expansive garden pavilion as well as exotic plants and palm trees that date back more than a century. Matosinhos lies approximately five miles north of Porto, a coastal town with exquisite beaches located within a 10-minute drive of the scenic Quinta do Fojo golf course.
The Old Cannon Brewery
Newlands, Western Cape, South Africa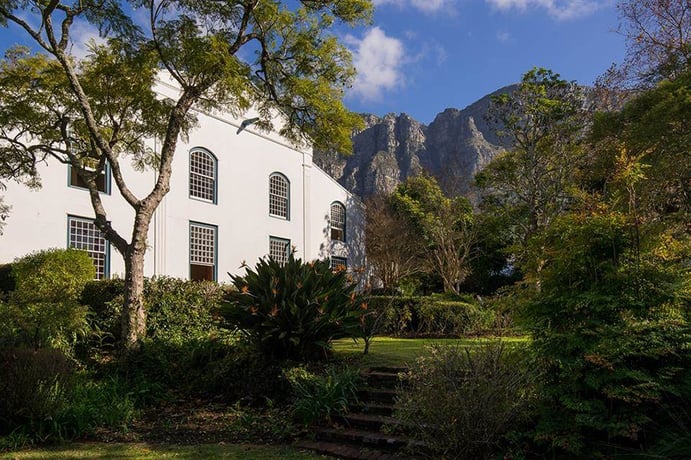 Erected in the 19th century, this brick edifice was originally designed to store grain. But when an inspired architect set out to transform The Old Cannon Brewery into a residence, he wisely preserved as much as he could of the original structure, especially its thick walls and strong foundation. The resulting home—which has hosted such notables as Queen Victoria's granddaughter Princess Alice and playwright George Bernard Shaw—is a spectacular heritage estate. With its grand staircase and corbelled balcony overlooking the entrance, formal dining room, numerous sitting rooms, large family room opening onto the outdoor pool, and spacious family kitchen, this residence is ideally suited for entertaining. Among the architectural details retained from the original structure are antique fireplaces, molded lintel door frames, and brass fittings. The sprawling estate's 14,648 acres of park-like grounds have impeccable lawns and numerous species of trees and flowering shrubs. Breathtaking views of Table Mountain complete the picture of the ultimate luxury retreat.