Ruy Rezende moved to Rio with his parents when he was 10. It was as a young boy growing up in Rio that he became inspired to become an architect. After studying in the city, he went on to found his own practice, RRA. For the past 39 years, Rezende has been designing beautiful buildings with sustainability and the end user at their heart. His global portfolio includes the Universidade Petrobras building, L'Oréal's Brazil HQ, the Olympic Tower, and Madureira Park, to name just a few.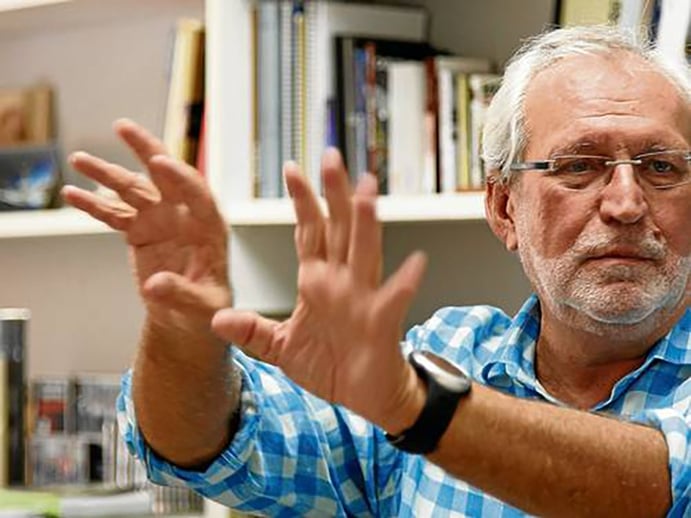 Living in Rio changes you. So much so that we have a special name for anyone who adopts Rio as their hometown, no matter if they were born there or anywhere else in the world. Carioca is used to describe anyone who loves Rio and the Rio way of living – unpretentious, friendly, cheerful, and cool. I married my perfect Carioca soul here, Thelma, and we have three kids and five grandsons together. Rio is a truly beautiful city. We've got forests, beaches, and lagoons ­­– and all of them perfectly integrated. It's got laid-back attitude, which is embodied by the people. They bring a great sense of humor, too.
I saw Parque do Flamengo being built through my bedroom window as a child. I was a very curious kid, and every day I learned something new. I was amazed by the impact an architect can have on a city, creating new urban spaces and improving the quality of people's lives. This made my mind up, and I knew it was what I had to do. The Brazilian Modernist movement influenced me a lot – it taught me to break old rules, and to come up with new aesthetics and solutions to create a new way of doing art. I was inspired by architects like Lúcio Costa and Oscar Niemeyer – through the quality and originality of their work and the pioneering way that they thought about public spaces.
You've got to design to last, and people are the key. I started working with some partners in 1977 and established RRA in 1987, following my dream of having my own studio and offering something different – sustainable concepts that focus on the user. I always had a passion for sustainability. In the early 1980s, I designed several houses with sustainable concepts, which were not in vogue at all. In the 1990s, after the ECO92 conference in Rio, the world became more familiar with these ideas and how to apply them. It was a good opportunity for me to put them into practice on a larger scale, bringing them to the city, to people's day-to-day lives.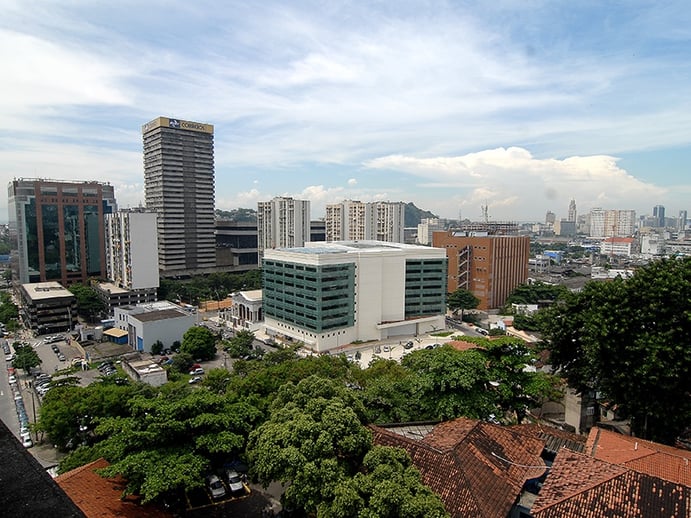 I'm really proud of our design of the Universidade Petrobras – it was a truly pioneering project. It was the first building to be LEED (Leadership in Energy and Environmental Design) core and shell certified in Latin America, and the second to be certified outside the USA. The building has diverse characteristics; for example, the high-tech double façade, which gives it an exceptional energy-efficiency rating. It also gained recognition from ASHRAE (the American Society of Heating, Refrigerating and Air-Conditioning Engineers), meeting strict criteria to reach the highest level in architectural design. This was partly down to the original brief, and partly down to RRA coming up with innovative solutions.
There was no margin for error when working on Rio's Operador Nacional do Sistema Elétrico headquarters, due to the importance of the building for the country's economy. Other challenging projects included the Infoglobo and Globosat headquarters, because they are critical-facilities buildings that function 24/7. We had to employ state-of-the-art methods, technologies, materials, and systems in their design and construction. The building-management system incorporated heating, ventilation and air conditioning, cabling, access control, lighting to complement our bodies' natural rhythms, and reduced electrical power consumption.
Sustainable design isn't something I strive to achieve; it just flows. Our supply chain is already familiar with sustainable production methods, systems, and materials, and we are always searching for innovative design that uses new building techniques. For example, toughened Gorilla Glass is allowing architects to make the most of natural daylight without sacrificing thermal considerations and the building's security.
The Museum of Modern Art building is my favorite building in Rio. It's so beautiful and well integrated with its surroundings. I love how the pillars provide a broad view of the Parque do Flamengo. Typical Carioca architecture ranges from the Portuguese colonial heritage through to Modernism, and is crowned by the spontaneous movement of architecture without architects – its most genuine expression. By this I mean the spaces formerly called favelas – nowadays simply comunidades. By definition, this is an informal urban occupation, a place without laws, where people have to solve their own problems. The atmosphere is positive, though: people are happy and there's a good vibe, despite all the adversities.
Visitors to Rio should seek out Casa das Canoas. It is considered to be one of the most significant examples of modern Brazilian architecture. Niemeyer designed it in 1951 as his own home. The Sítio Roberto Burle Marx is also a must-see. It hosts a large botanical collection, as well as displays of art by the landscape architect. It's been recognized as a Brazilian Cultural Heritage site since 1985.
My favorite neighborhood is Itanhangá, where I live and where I raised my family. The quality of life is incomparable. The area is surrounded by the forest, lagoons, and the sea. It is the perfect setting for a weekend sportsman like me. I love to sail, fish, walk, and swim.
If you're coming to watch the Games, take a stroll through the Tijuca Forest with its waterfalls, flora, and fauna. The best time to go is in the morning, when the birds are getting up and singing loudly. Then head to the beach, enjoy a Globo biscuit, and drink a Matte iced tea. In the afternoon, wander through the newly opened Porto Maravilha. There is plenty to see, such as Orla Conde, where you can find 27 cultural centers including the Museu do Amanhã, Museu de Arte do Rio, the newly refurbished Praça Mauá and São Bento Monastery. There are also many restaurants and places to walk while you take in the amazing bay view and sunset.
You could also take a boat trip along the Rio de Janeiro coast; you'll see Rio from the same perspective that the Portuguese had 500 years ago. Make sure you fit in a trip to the RRA-designed Parque Madureira, which has a new extension due to open in October. It's full of leisure activities for all the family, from skateboarding to walking, and it's one of three public spaces in Rio that will be showing Games events for free on a big screen.
At night, go to the Lapa neighborhood and mingle with the people on the streets – both locals and street performers. It's very easy to make friends there. Walk and soak up the atmosphere of the sidewalks and party in the bars with the famous Rio snacks, such as frango a passarinho (Brazilian-style deep-fried chicken), pastel de camarão (fried prawn pastry), caldinho de feijão (bean broth), sardinha (sardines) and empadas sortidas (assorted patties). An ice-cold draught beer will remove the heat of the day and allow conversation to flow.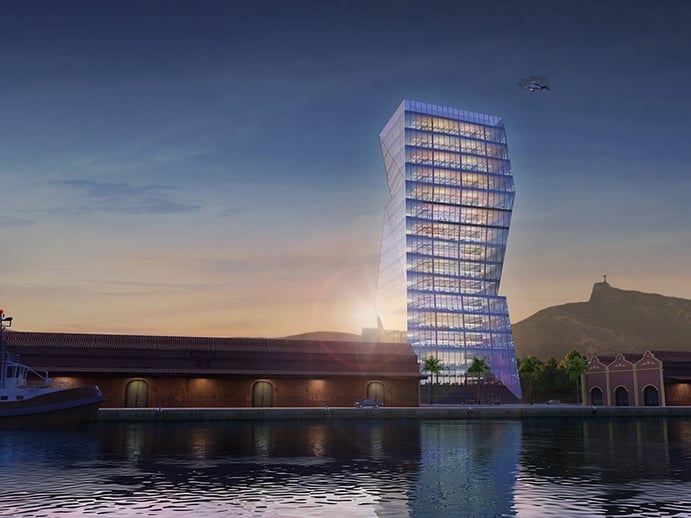 Rio is known for the sidewalk and its stories. Abundant and generous, they are places to see and to be seen. A place for quick, casual encounters, where you'll hear our famous catchphrase "Why don't you come over sometime?" It's here where we sit informally on beer barrels with makeshift tables, or hang out on balconies and people-watch. You'll recognize it from the lyrics to the famous song, "The Girl From Ipanema": "Tall and tan and young and lovely, the girl from Ipanema goes walking…" It's where we present ourselves – our body, our joy, our conversations, and our stories. Everything takes place on the sidewalk.
Following the coast and wrapping around the beaches and mountains, the sidewalk is part of everything. It winds, like our lives, through the historic city center, to Pedra do Sal – the birthplace of samba – on a Friday. As Friday turns into Saturday, it passes the seller with the pushcart giving out cold xiboquinha (drink with clove, cinnamon, lime, ginger, and herbs) before it reaches Urca, where we eat sardines and look over Guanabara Bay.
Visit Rio because it's wonderful. You'll be amazed by the Carioca atmosphere and way of life – so genuine, unpretentious, and fresh. But live in Rio and you won't be able to leave – it's a matter of love at first sight. It offers a great quality of life, with so much culture and, of course, it's summer all year round.