Resting on the banks of the Navesink River are the charming New Jersey Shore towns
of Rumson and Red Bank. Surrounded by verdant countryside and close to the Atlantic Ocean, the locales have historically been a popular choice for upmarket summer homes.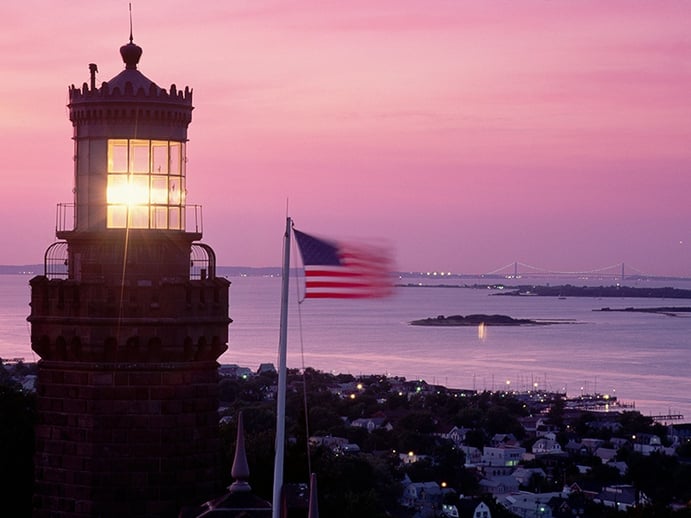 With commuting to Manhattan possible via the high-speed ferry (from neighboring Atlantic Highlands), or NJ Transit train from either Red Bank or Middletown, New York professionals
are increasingly choosing the area for a primary home to live with their families.
"The Navesink River area offers the best of all worlds: quaint, safe, family-focused towns with top-rated school systems, all minutes from the beach. It's an incredible place to raise a family – you just can't beat it," says Nicholas Harary, owner/executive chef of the accolade-winning Restaurant Nicholas in Red Bank.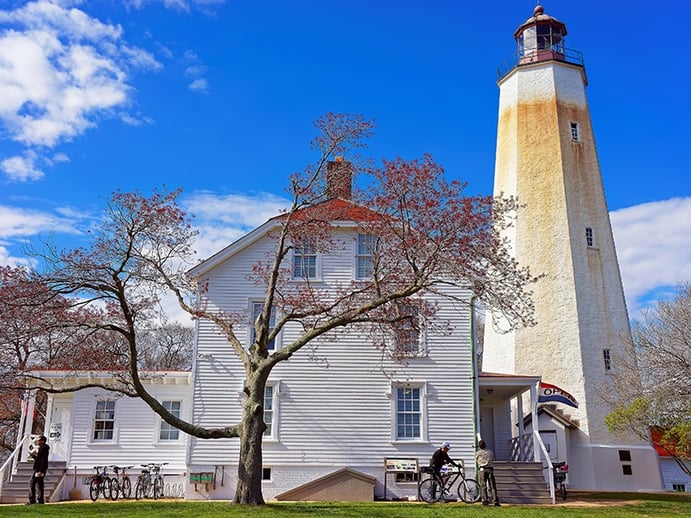 The New Jersey Shore region, encompassing areas such as Fair Haven, Highlands, Atlantic Highlands, Monmouth Beach, and Little Silver, offers a vibrant, community-focused, outdoor lifestyle. Many of the Shore towns date back to the 17th century, and are filled with period charm as well as the upscale shops, restaurants, and amenities their residents demand.
Many of the Shore towns date back to the 17th century, and are filled with period charm
The area has three country club golf courses (Rumson, Beacon Hill, and Navesink), and two marinas – the 154-slip Monmouth Cove Marina and 176-slip Leonardo State Marina. More than a thousand acres of parkland includes Hartshorne Woods Park and Deep Cut Gardens, a 54-acre complex designed with the home gardener in mind. Middletown is also home to some excellent riding stables, among them Knightsbridge Farm and Baymar Farms.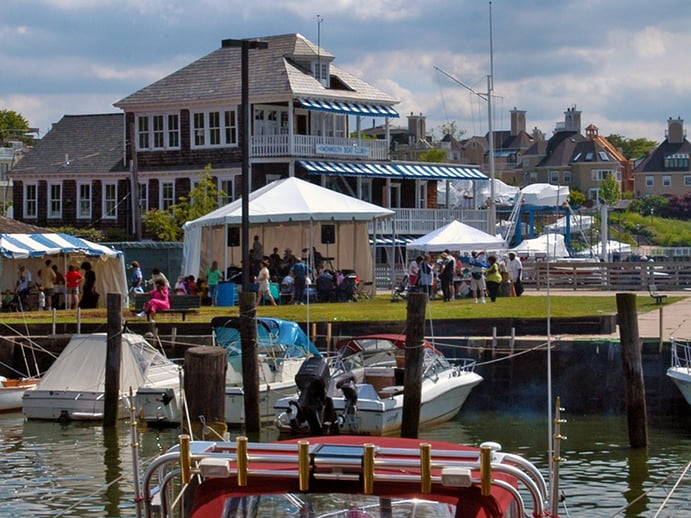 Pretty Rumson's main street is dotted with family-owned shops, good local restaurants, and almost no chain stores. It is also home to the oldest lawn tennis and cricket club on the Eastern Seaboard, Seabright, founded in 1877.
Sea Bright and Sandy Hook beaches next door are both popular with swimmers, surfers, and boarders. Sea Bright is also home to some of the most exclusive private beach clubs in the area, while Ama Ristorante and Angelica's Restaurant are always busy.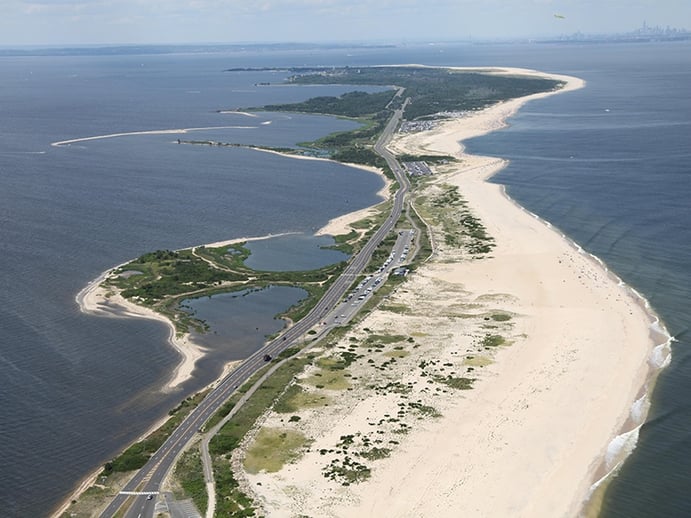 The neighboring hip, harbor town of Red Bank, a five-minute drive away, is the area's cultural hub. The Two River Theater and Count Basie Theatre are renowned for the top performers they attract from the worlds of stage and music. Food lovers are well catered for here, with new American cuisine and fine dining at Restaurant Nicholas, lauded Italian Birravino, and excellent Japanese menus at Toki.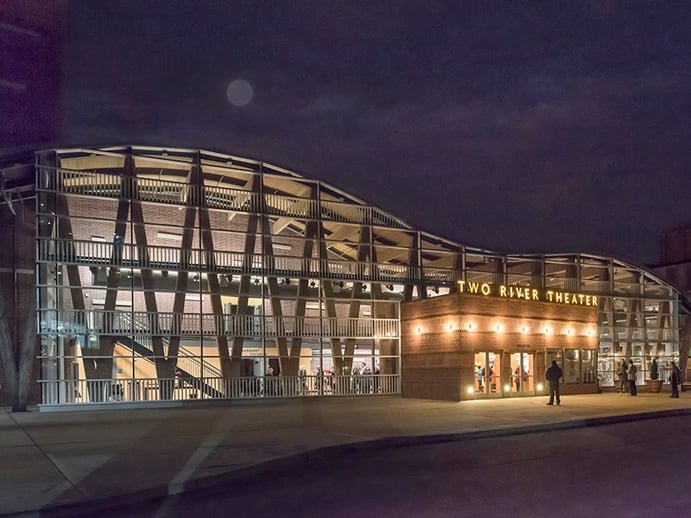 Red Bank businessman Scott Coleman, co-owner of Contemporary Motor Cars, Inc., loves living on the Jersey Shore because, he says, he can "escape the hustle of the city for a small hometown feeling. The area is family-oriented, relaxed, and casual."