Where to begin with Telluride? It's a major ski resort, breathtakingly beautiful. It's where Old West meets Alpine Europe. Where high-end dining nudges low-key bars. It's artsy and local, refined and cosmopolitan. Quaint and quirky, friendly and overwhelmingly relaxed. But the biggest reason Telluride is a go-to destination?
"The people," says Ashley Boling of the town's Tourism Board. "They make the community what it is." The notion is seconded by Christine Reich, co-director of the Lustre Gallery: "People from all walks of life, who share the experience of falling in love with the place and lifestyle."
If the people – a mix of old-school settlers, outdoorsy types, art aficionados, and a sprinkling of celebrities – are an attraction, the landscape is as big a draw. A former Victorian mining town in the San Juan Mountains, Telluride is encased in a natural box canyon, surrounded by the biggest concentration of fourteeners (14,000-foot-plus peaks) in the country. Its silhouette has adorned Coors beer cans for more than 40 years.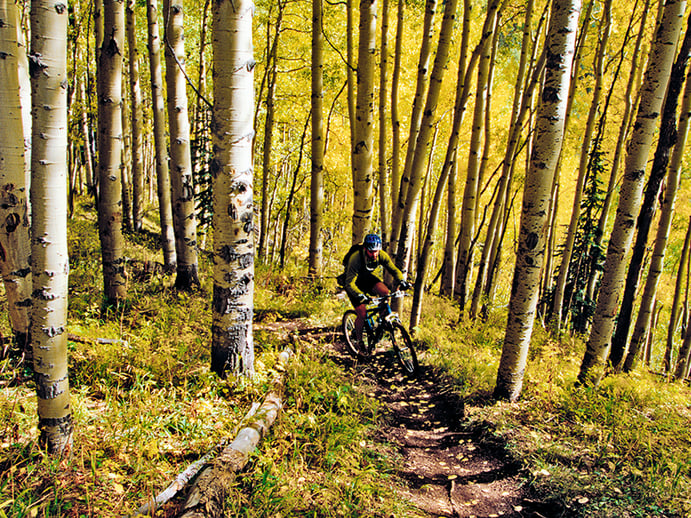 The historic downtown, just eight blocks by 12, and a National Historic Landmark District since 1961, looks not too different than it would have a century ago, lined with clapboard, brick, and Victorian-fronted stores and homes – so authentic Quentin Tarantino filmed The Hateful Eight here. It is home to the bank where Butch Cassidy started his career, and the former Hall's Hospital, dating back to 1896, now houses the town museum. The New Sheridan Hotel, rebuilt in 1895, on the main drag of West Colorado Avenue, is now a boutique hotel with original wooden floor and bar.
Telluride opened as a ski resort in the early 1970s. It doesn't boast the highest peaks, but few destinations can compete with its terrain, catering for all abilities, from mogul freestyling and bowl skiing to black-diamond slopes. It is a mecca for winter sports – Nordic skiing, ice climbing, sleigh and horseback riding, fly fishing… and it doesn't stop when the snow melts. In summer there are few finer places for hiking, camping, fat-bike riding, and trail walking. "We have a saying: 'Come for winter, stay for summer,'" Boling says.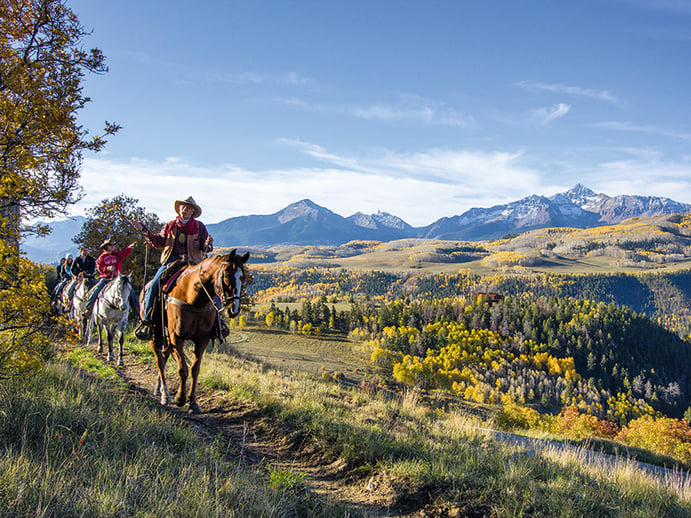 It even has its own downtime – from early April to Memorial Day weekend at the end of May – when the town goes on collective spring break, returning for summer. In fall, Telluride takes on a sense of tranquility and becomes a cacophony of color.
Above Telluride, at 9,545 feet, is Mountain Village, a new tony town with multimillion-dollar homes, heated sidewalks, a skating rink, and a nature center, lush with birds and wildflowers. It's reached by riding the Gondola, the "G" – one of the greenest forms of public transport in the US. The free, 13-minute, three-mile journey affords panoramic views of the town and national forest.
We have a saying: 'Come for winter, stay for summer' – Ashley Boling
"Telluride is a confluence of eclectic and passionate individuals who enjoy a casual and outdoor-oriented lifestyle," Reich says. And a peek at the town's cultural nerve reveals there's more to it than haute sports. For a town with a population of under 2,400, art galleries run into double figures; Telluride Theater has productions from burlesque to Shakespeare, and the Sheridan Opera House hosts live shows and a comedy festival. As Reich says, "We attract a discerning, sophisticated clientele from around the world."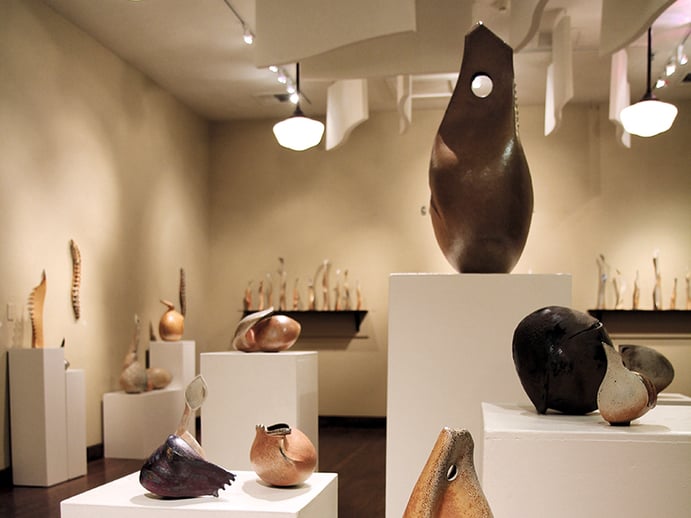 And if winter is for skiing, summer is for festivals. There's the four-day annual bluegrass festival, Blues & Brews, and the Telluride Film Festival, upon which Hollywood's coolest descend.
Affluent it is, but Telluride is devoid of pretense, its folk as at home in jeans and cowboy boots as a tux or dress. High-end stores such as The Swanky Buckle and Two Skirts cater for the fashion conscious, Patagonia and Trappings & Toggery for the more casual, while CashmereRED offers luxury. Interior design studio and boutique Tweed Interiors would be equally at home in Manhattan or Mayfair.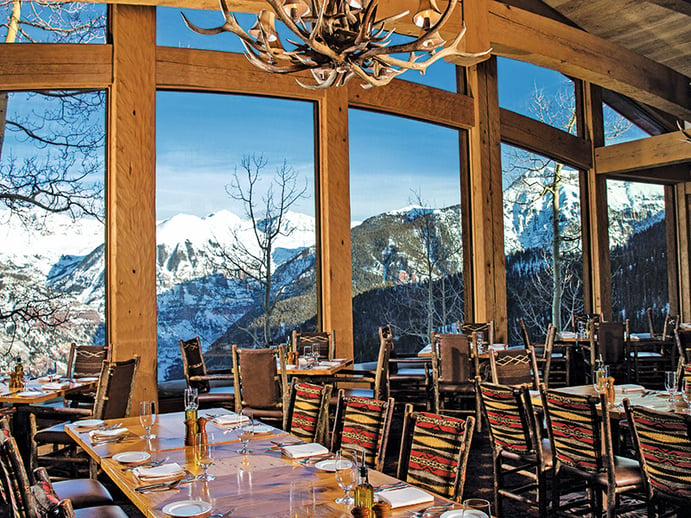 Telluride is a town that loves to eat. Named in Condé Nast Traveler's Top 20 Best American Cities for Foodies, there's a menu for every type of fare, with a strong European vibe. It's white tablecloths and continental cuisine at the Chop House downtown, or mountainside Italian at Alpino Vino, where guests arrive on skis or by snow coach and, at 11,966 feet, enjoy the highest fine-dining experience in North America. There are amazing views at Allred's at Telluride Ski Resort in Mountain Village, and M Club at the Madeline Hotel and Residences serves a locally sourced menu. La Marmotte, an Alpine-style bistro, boasts a particularly wowser wine list.
Where to begin with Telluride? It's hard to know where to stop.