Bordered by Piccadilly to the north and Pall Mall to the south, St James's boasts the highest density of listed buildings in Britain (150), has been a designated Conservation Area since 1968, and is home to the Royal Family. What's more, it hosts the highest concentration of Royal Warrant holders – a mark of recognition of those who supply goods or services to the Royal Household. A quintessential London village with enviable heritage, St James's is also utterly modern.
Tudor monarch Henry VIII began the transition, transforming a former hospital (St James) and its environs into a palace and park. Charles II championed its development, handing the right to develop it, in 1661, to Henry Jermyn. Dubbed "the founder of the West End," Jermyn enlisted architects to build St James's Square and a grid of streets that by the 18th century had become a residential area and home to the wealthiest members of the British aristocracy. Dukes and generals moved in, politicians, too. Nancy Astor lived on the square at No. 4, while three British prime ministers – William Pitt the Elder, Edward Stanley, and William Gladstone – lived at No. 10.
The heart of the neighborhood is St James's Street, which today is dotted with historic shops, among them cigar retailer James J Fox, fine wine merchant Berry Bros. & Rudd, hatter Lock & Co., and barber Truefitt & Hill, which has been "grooming gentlemen for greatness since 1805."
From the start, St James's was a center of fashion and innovation. The Regency dandies, led by George "Beau" Brummell, shopped by day, and made merry and gambled in the gentlemen's clubs by night. These clubs – the highest number remain along Pall Mall – were the cornerstone for the commercial growth of the district as tailors and shirtmakers opened on Jermyn Street.
But there is more on offer than just gentlemen's attire. The renowned Paxton & Whitfield cheese shop is here, as are Wiltons restaurant, the Jermyn Street Theatre (the leading off-West End studio theater), and Tramp nightclub, established in 1969, and described by Sir Michael Caine as "a half-lit world of glamour, beauty, noise, and promise."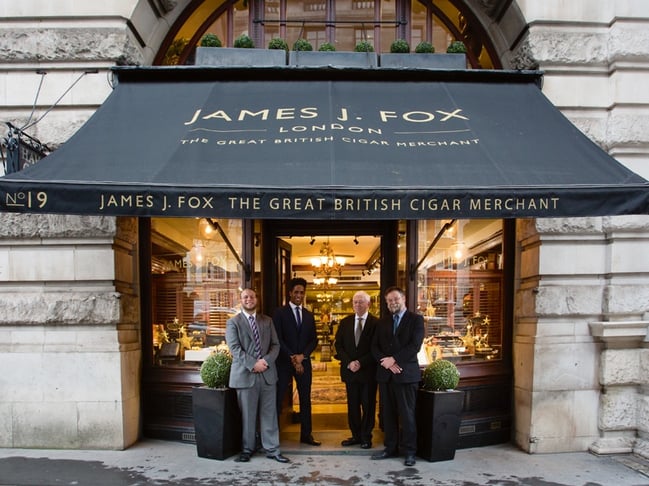 Just along from the Sir Christopher Wren-designed St James's Church on Piccadilly is another Regency survivor, Fortnum & Mason, established in 1707, and today a magnet for shoppers from around the globe, not just for food and drink, but also homewares and unique gifts.
Across Princes Arcade, housed in a Sir Edward Lutyens masterpiece from the 1920s, is luxury book publisher Maison Assouline. "St James's is a wonderful address, establishing Assouline's international flagship as a go-to destination for unique and sophisticated creations," says its vice president of global marketing, Aïda Alice Bayoud.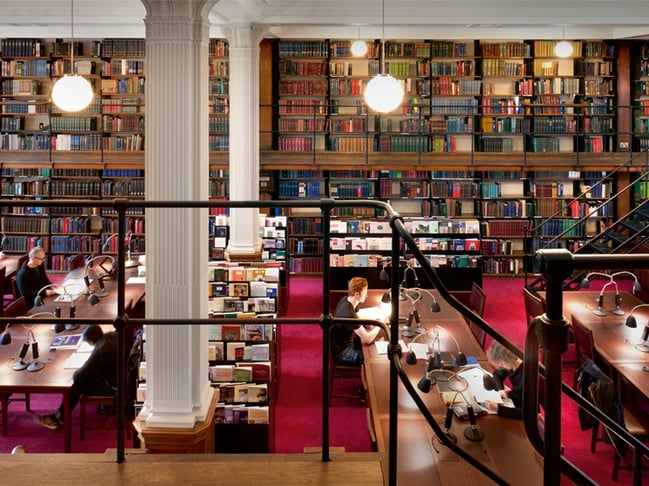 Garden spaces offering a perfect retreat can be found by way of Green Park and St James's Park, while cultural leisure pursuits are equally accessible and plentiful. The Royal Academy of Arts presides over Piccadilly with the Institute of Contemporary Arts on Pall Mall, and the London Library on St James's Square. The neighborhood's theatrical history, meanwhile, is evident with Her Majesty's Theatre and Theatre Royal, both in nearby Haymarket, and this year, Christie's celebrates its 250th anniversary from its London headquarters on King Street.
St James's is a gourmand's dream with close to 30 restaurants, and plenty of places in which to slake a thirst, from Davy's at St James to Pall Mall Fine Wine and Dukes with its legendary martinis.
Almost half of the neighborhood's freehold is owned by The Crown Estate, which is halfway through a decade-long regeneration plan. Its focus is St James's Market, an office, restaurant, and shopping complex constructed around a new public square. An echo of the past that is sure to ensure its future.