The Sanctuary, the secluded beachfront estate in exclusive Parrot Cay, Turks & Caicos, is every bit as elegant and desirable as the clothes created by its owner, Donna Karan. Home to world-class hotels, restaurants, and spas – and the World's Leading Beach Destination, according to the World Travel Awards – Turks & Caicos is just 90 minutes from Miami and three and a half hours from New York by air.
Secluded and unspoiled, the island of Parrot Cay has always been popular with the glitterati, and many celebrities regularly visit: Bruce Willis, Keith Richards, and Christie Brinkley all have holiday homes here. The designer, however, was one of 
the first estate owners to select her lot on the island, so it's little wonder that her sanctuary is among the most desirable.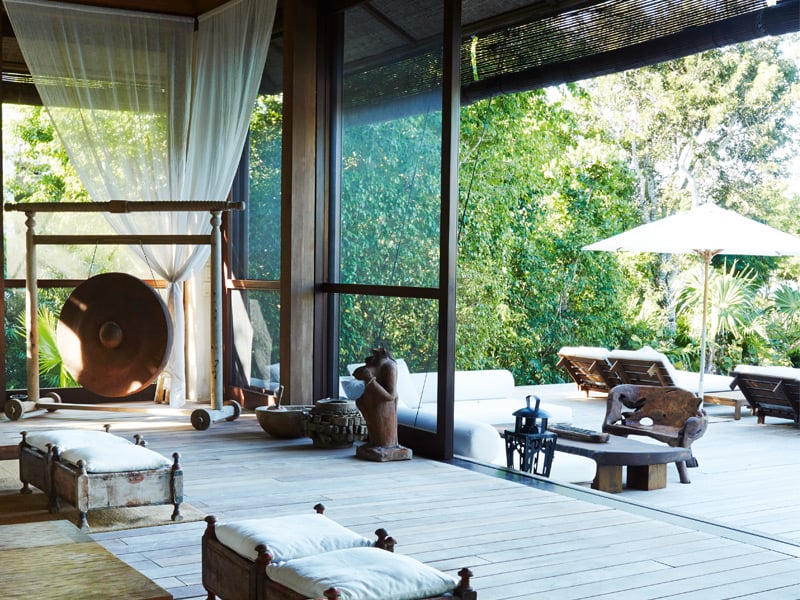 Karan is now selling a portion of her exquisite 10.5-acre oceanfront estate. Two identical four-bedroom guest villas, which sit either side of an open-plan pavilion with entertainment and dining space, as well as a yoga pavilion, state-of-the-art chef's kitchen, and staff quarters – a total of 12,000 square feet – could now be yours.
Occupying seven unique sub-tropical acres, the spacious villas and pavilions, which were built in 2006, are a short stroll from the main house and overlook 800 feet of sugar-white sandy beach lapped by an azure sea complete with coral reef.

"It is a family retreat where everyone can come down," says Katherine Baryluk, broker and director of Regency Ltd, an affiliate of Christie's International Real Estate. "But Ms Karan doesn't need so much space any more, now the family has grown up."
Secluded and unspoiled, the island of Parrot Cay has always been popular with the glitterati
Designed by renowned Singapore-based architect Cheong Yew Kuan and completed by New York's Bonetti/Kozerski Studio, the villas were devised to achieve balance, tranquility, and "the restoration of wellness." The harmonious ambience of the residences is enhanced by the polished ipe-wood terraces and pathways, European walnut floors, and cedar and coral stone walls.
Understated style and simplicity are everywhere. Large floor-to-ceiling windows offer spectacular ocean views, while gliding pocket doors and discreet blinds introduce privacy and coziness, so the villas, though grand in scale with high ceilings, also feel "intimate and comfortable," according to Baryluk. "It's very calming and tranquil; 
no door slams in the entire estate. It's all been done so perfectly," she adds. The master bedroom, situated on the second floor of each villa, has panoramic vistas, as do the three further en suite bedrooms in each of the two residences.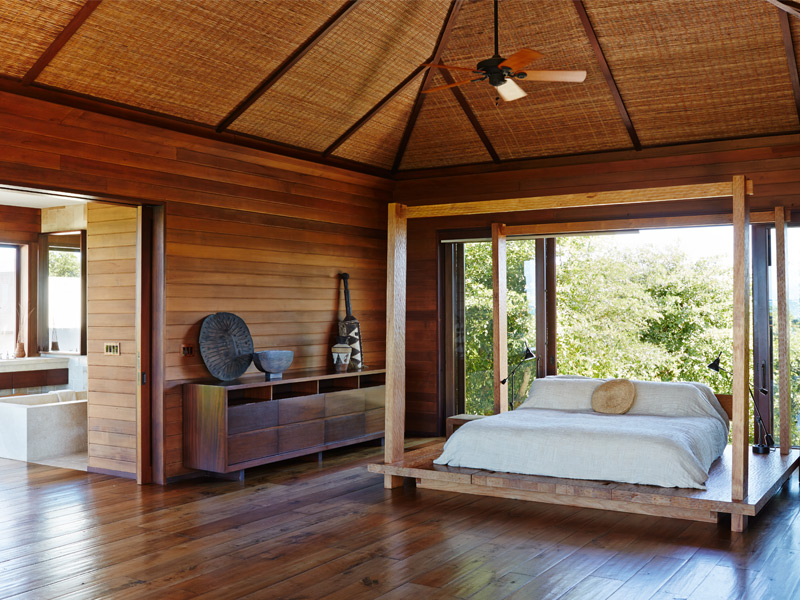 ZEN AND THE ART OF HARMONIOUS LIVING
Karan's trademark touch is apparent throughout. The guest villas, which are sold fully furnished, feature eclectic artifacts, works of art, and beautiful teak furniture from Africa, Haiti, and Bali, including custom-made pieces designed by Karan herself. Similar works of art are promoted by the designer's Urban Zen stores and foundation, which support artists and artisans from around the world.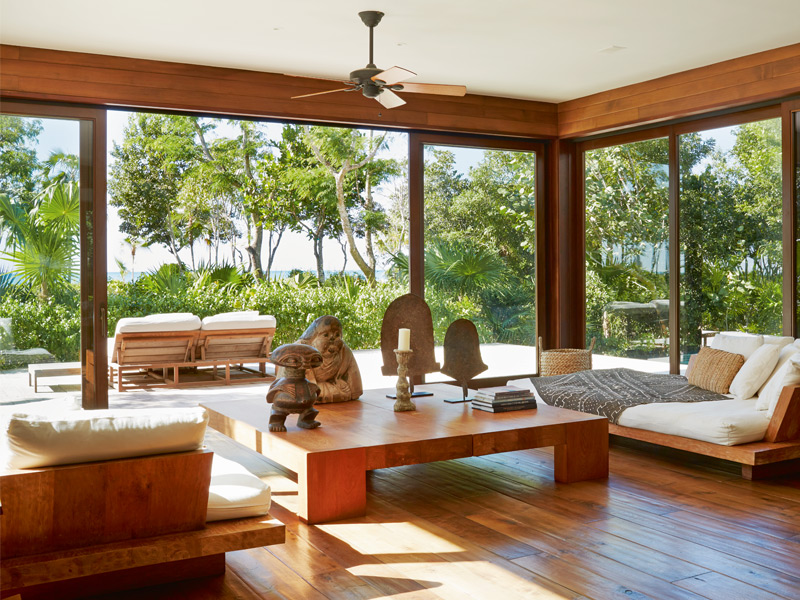 The central pavilion, ideal for social gatherings, has an informal dining area with seating for more than 20 people, while the yoga pavilion is, as you'd expect, a sanctuary of calm in its own 3.5-acre site on the beachfront. Each villa has an infinity-edge swimming pool with ocean views, and a third pool leads off from the central pavilion and dining area.
"The longer you spend here, the more perfect it is," says Baryluk. In testament to the harmony exuded by The Sanctuary, Karan's daughter, Gabby, chose to be married here.

Surrounding the villas are lush, landscaped gardens with orchids, bougainvillea, and buccaneer and coconut palms, which tumble down to pristine, powdery white sands – The Sanctuary is one of only 10 private estates along this section 
of beachfront. "You could be at the villa for a week and not see another soul, apart from your butler and chef, but in just 10 minutes you can be at the resort," says Baryluk.
Parrot Cay by COMO, the luxury boutique hotel, is indeed only a short buggy ride away and has a wonderful choice of holiday amenities and facilities, restaurants and bars. "This is a property with unmistakable global appeal – an ultra-luxury hideaway with unique character and the most desirable of attributes," says Rick Moeser, Senior Vice President, Regional Manager of Christie's International Real Estate. "Given its size, scope, and enviable privacy, this resort-style compound is certainly a rarity."
BUYERS GUIDE
Tempted by Turks & Caicos?
Over the past three years, the real estate market in the Turks & Caicos Islands has enjoyed a strong growth, averaging six per cent, with a notable increase in ultra-luxury property sales over $5 million. Almost 80 per cent of buyers are from the US, while the recent expansion of Providenciales International Airport and the introduction 
of direct flights from Toronto and Montreal mean the islands are attracting more Canadian buyers.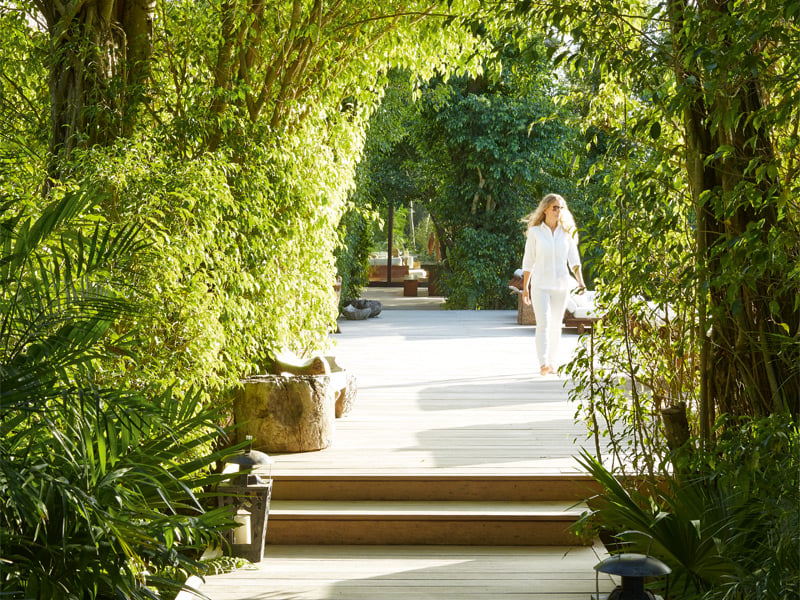 A British Overseas Territory with freehold land title, the islands offer a limited-tax destination with a wide variety of offshore financial services, and an excellent way in 
which to diversify a portfolio. Buyers pay a stamp duty of 10 per cent of the purchase price for real estate in excess of $500,000 – except on five of the islands (Grand Turk, South Caicos, Middle Caicos, North Caicos, and Salt Cay), where a 6.5 per cent rate applies for purchases exceeding $100,000. There are no other property, capital gains, inheritance, or income taxes imposed during the ownership or sale of real estate. Homeowners with an investment of more than $1 million receive residency in the islands.

The vendor pays a real estate commission of six to 10 per cent of the purchase price, while legal costs are typically on a fixed-fee basis, ranging from 0.85 to one per cent.
Sources: 2014 Real Estate Market Report Turks & Caicos Islands, Regency Ltd; "House Hunting in… the Turks & Caicos Islands", New York Times, December 24, 2014