Founded and based in Calgary by Kate Allen, Kelly Morrison, and Kristen Lien, FRANK Architecture & Interiors is "in the business of making memorable spaces." Although the trio dabble in residential design, most of their work is in hospitality, and they have helped to create several of the city's best-loved bistros and bars. They say of their work: "Our projects become our vehicle for change in our city. We aim to populate Calgary with spaces that offer unique and meaningful experiences. The most successful spaces are transformative, and begin to inform the way people view themselves and identify with their city."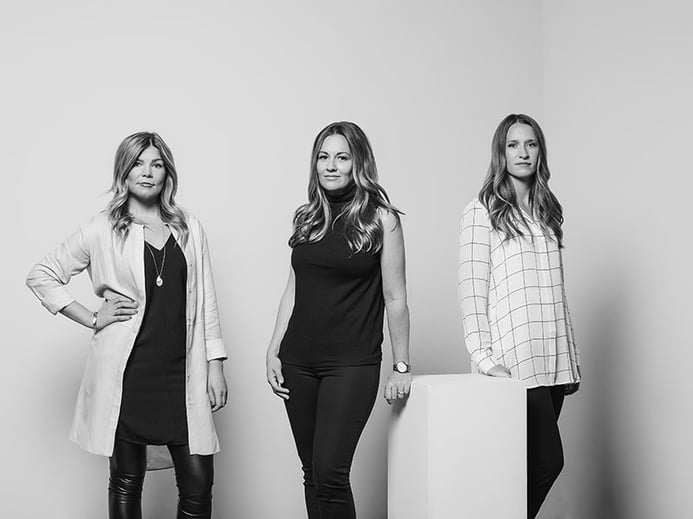 You can see their masterful ability to bring fashion and function together at Alforno Bakery & Café, Parisian-inspired restaurant Pigeonhole, and pizza hotspot Double Zero Chinook. So, with Stampede 2016 on residents' and visitors' calendars, who better to ask for a guide to the city they've helped to shape.
Here are the FRANK team's top Calgary picks:
Dress up and enjoy some music
During Stampede, the city is over the top, full of energy, and brimming with people. It's unrecognizable, and everyone is dressed for the occasion. If you'd like to pick up a cowhide (or any other type of fur) from where the locals shop, go to the Buckskin Leather Company. It's a little off the beaten track but well worth a visit.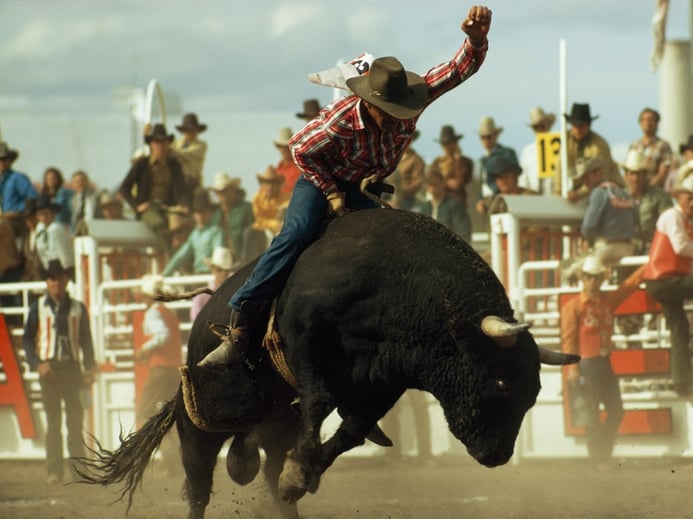 The music scene is unreal, with multiple concerts every night, but don't assume it is all Country twang, because local bars are bringing in big-name artists from all genres. Some of the venues to check out include The Palomino, Local 522, Wildhorse, and Flames Central.
Whatever you like, you'll find something to suit during Stampede – and don't forget that each day of the festival ends with a fireworks finale at 11:00pm.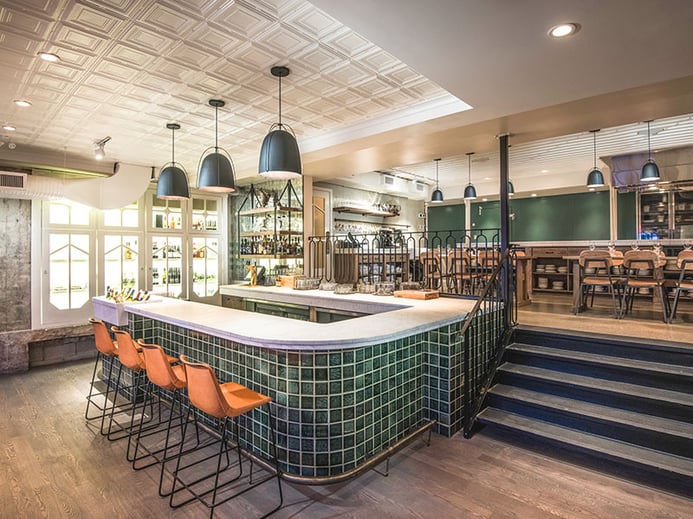 Work hard and play hard
There's a work-hard, play-hard mentality in Calgary, but also a social spirit that is on show during festivals and events. We have a thriving central business area with a concentration of oil and gas corporates, but we welcome entrepreneurs of all kinds.
While downtown Calgary is primarily focused on catering to the corporate crowd, as you enter the fringe neighborhoods, such as the Beltline, Inglewood, Mission, and Kensington, the vibe starts to become more eclectic and diverse. These pockets of the city are full of hidden gems and places to explore.
Passion that brings spaces to life
Architecture begins to shine when new occupants move into a building and start to make themselves at home. This is when spaces can come to life and start to tell a story. We are fortunate to work with so many people who have as much passion for what they do as we have for design.
For example, we recommend a visit to Ricardo's Hideaway (opening early July) to see Stephen Phipps make Cuban-inspired cocktails in a space that was influenced by Cuban design and nautical storytelling. Stephen is the magic behind Concorde Group's Bourbon Room, and the original barkeep at Model Milk. Each time Stephen steps behind a bar it sparkles.
Alforno Bakery & Café is another favorite that captures the owners' elegance and charm. Located in the Eau Claire area just a few minutes from the Bow River, it is always bustling with locals stopping in for a quick coffee, or indulging in some of the most mouth-watering pastries in the city. This venue is delicately detailed from head to toe and it truly is a special gem that you don't want to miss.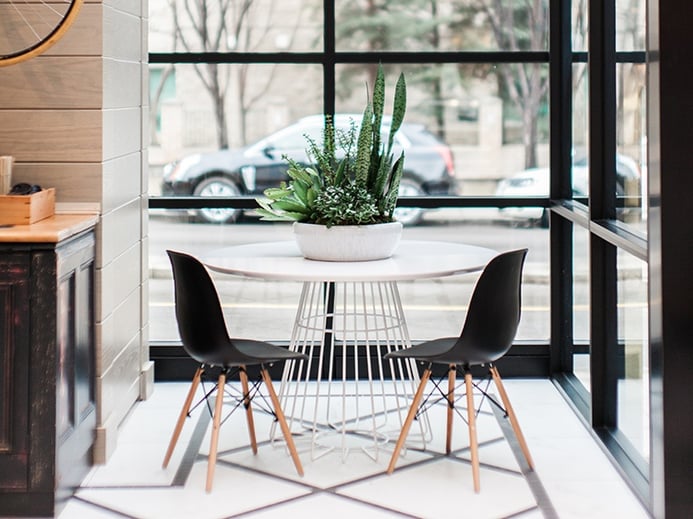 Get on your bike to explore the city's parks
The parks and the large bike pathway system that meanders along curves of the Bow River are the best green spaces in the city. You can get almost anywhere on your bike, and it makes for a great way to explore the city with family on the weekend.
Reader Rock Garden is a one of Calgary's very special spots. This historic garden was designed and constructed by William Roland Reader, who was the superintendent for the City of Calgary Parks from 1913-42. He built this garden out of his love for plants, science, and beauty, in accordance with the City Beautiful movement.
The gardens are terraced, with flowers all season, stone pathways, and steps leading to secret gardens and green spaces where you'll discover that the noises of the city disappear. Reader's house has been reconstructed on top of the hill, and is now home to a cafe, where you can enjoy brunch or an afternoon glass of wine.
Dividing the Bow River in two, St Patrick's Island is one of the city's oldest parks. It has been recently revitalized and it's beautiful. Complete with marshmallow-roasting pits, running paths, and public art, it's a great space to spend a hot summer night.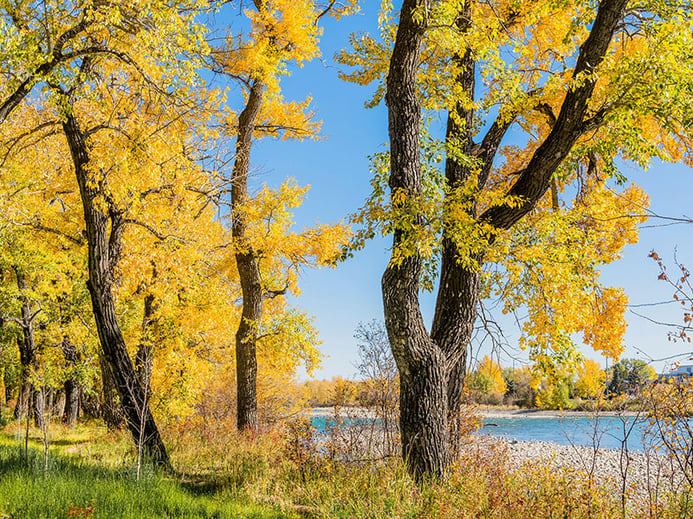 Barista coffee and delecious French crêpes
The traditional French buckwheat crêpes at Suzette are delicious for any meal of the day. It's the only restaurant where I order the same thing no matter what time it is – Fermière (goat's cheese, spinach, and herbs) and a glass of house cider. The room is charming and the windows open onto bustling 4th Street SW in the inner-city district of Mission.
We also love Monogram Coffee. It's a community-focused, specialty coffee shop founded in Calgary that has put the city on the map in the World Barista Championships. Vendome Café is another favorite. Located in Sunnyside, one of Calgary's most historic neighborhoods, it is just a short walk to the Bow River, and serves a delicious latte.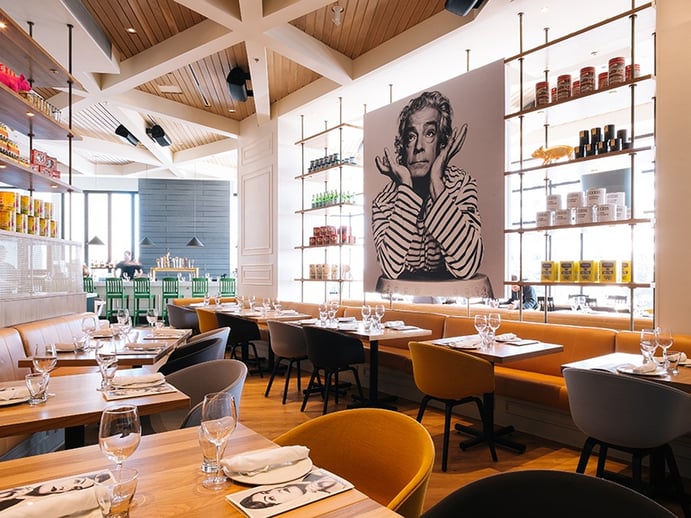 Art and culture that will move you
The Jarvis Hall, Paul Kuhn and Herringer Kiss galleries bring arts and culture to our neighborhood, and have endless shows that will move you. If you're looking for something fresh, fun, and hip, check out a Friday night opening at Avalanche! Institute of Contemporary Art. It is an artist-run center that showcases work by emerging Canadian artists, and is making its mark on Calgary's indie arts scene.
Boutique shops filled with international and local products
And there is great shopping too with a great selection of boutiques here. If you're looking for Scandinavian or Italian designers, Kit Interior Objects and Shaun Ford offer the most beautiful designer furniture and accessories in the city. What's more, they also have select collections by Canadian and local artists, making these shops a pleasure to browse. As an example, check out the Log Bowls at Kit by Loyal Loot, an Albertan company.
Understudy is a boutique menswear shop on 1st Street SW that is tastefully curated. The shop is so beautiful you'll want to own something the minute you step inside. Catering to both men and women, Kit & Ace is a FRANK office favorite located on 17th Avenue SW. And if you don't quite know what you're looking for, but you just want something unique and cool, go to Luke's Drug Mart in Bridgeland or The Uncommons in Inglewood. Luke's is a bizarre combination of a drugstore, coffee bar, apothecary, and vinyl shop. It just has a really cool vibe and some great products. The Uncommons carries a collection of authentic and unique goods, many of which are made by local designers and artists – a great place to find a gift or card.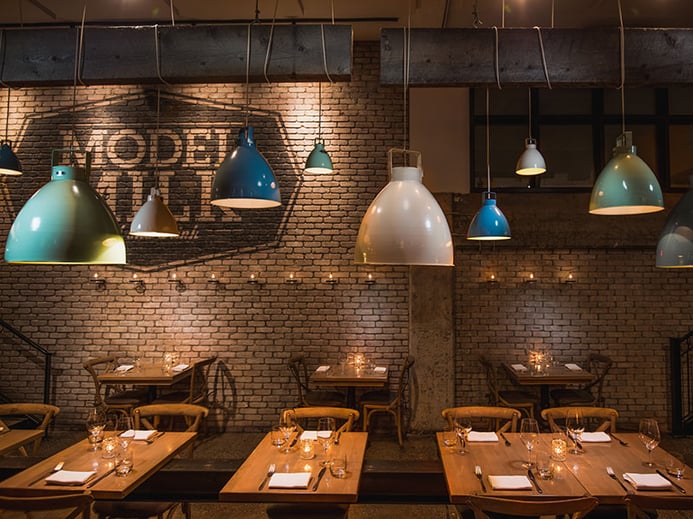 Hidden treasures for you to discover
Located in the same block on 17th Avenue as Model Milk, Model Citizen is a secret cocktail bar with an unmarked entry. We designed this space to feel like a throwback to a time of vinyl, Manhattans, smoked glass, and mid-century armchairs.
And at Village Ice Cream you'll find the best ice cream in a hidden alleyway on a dead-end street off 10th Avenue SE. Try their signature salted caramel – and if you don't do milk, they always have an amazing coconut-milk flavor that's just as good, if not better, than the real thing.