At the height of her career, the French chanteuse Édith Piaf (1915-1963) sang of living "La Vie en Rose," a life lived through rose-colored glasses, where pleasures were heightened and worries were dashed. Her life was certainly more complicated than that, but her ability to project power and confidence from her tiny frame made her the quintessential diva, beloved by fans all over the world for her ability to live a full life with "no regrets." Piaf spent much of her time at Mas Plascassier, her beloved retreat on the French Riviera, where a serene physical setting and warm, unpretentious interior provided the perfect antidotes to the fast-paced life of a Parisian superstar.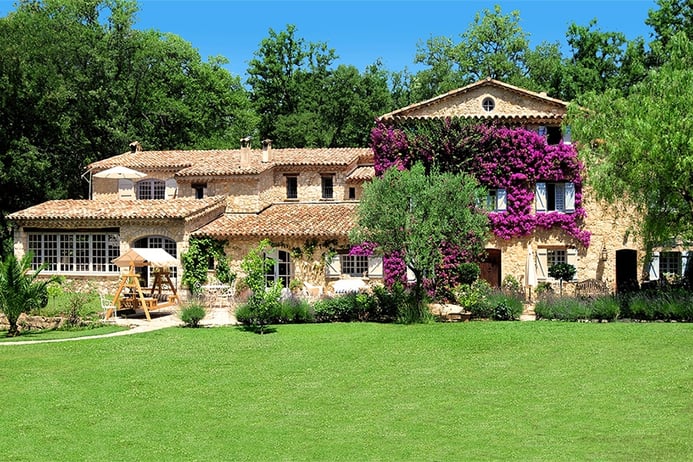 Piaf was born in very humble circumstances in the Belleville section of Paris to a café singer and a street acrobat. Though she was terribly shy, she took to the stage early in order to support herself. In the mid-1930s, Piaf caught the attention of impresario Louis Leplée and began performing at his nightclub, Le Gerny. Known affectionately as "the little sparrow," Piaf had a fragile-but-tough stage persona that endeared her to French audiences, particularly during World War II. Her songs became a staple of patriotic Bastille Day celebrations. Following her success in France, Piaf toured Europe, South America, and the United States, where she appeared on The Ed Sullivan Show numerous times throughout the 1950s, earning legions of new American fans.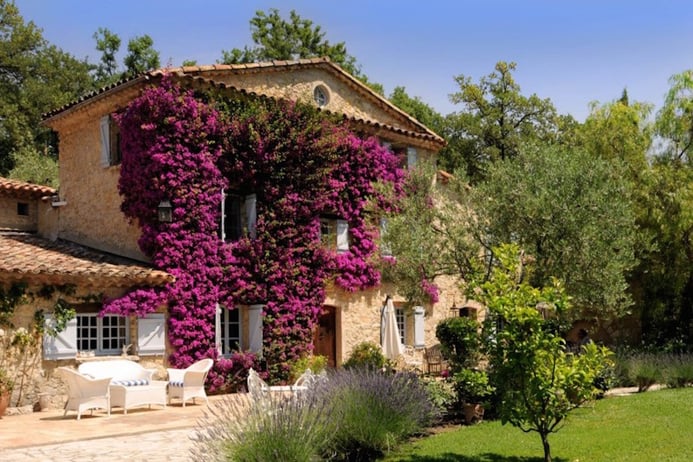 For all her fame and her charismatic stage presence, Piaf was very private. Following the death of her second husband, boxer Marcel Cerdan, in a plane crash in 1949, Piaf returned to her estate in Grasse on the Côte d'Azur, where she lived in relative seclusion until her death in 1963.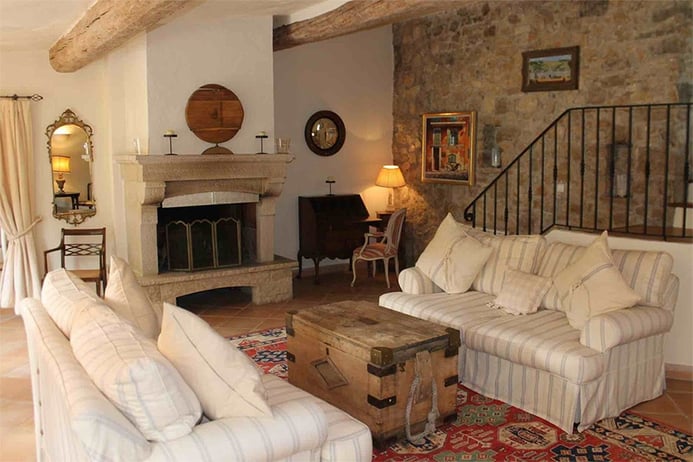 Édith Piaf's unique style has reached new generations of admirers thanks to the 2007 film La Vie en Rose, for which French actress Marion Cotillard won an Academy Award for her portrayal of Piaf on screen. In 2015, to commemorate the centennial of Piaf's birth, the Bibliothèque Nationale de France presented a major exhibition about her that included documents, film and sound recordings, posters, and letters that help explain the performer's remarkable ascendance from poverty to international fame.
Piaf's splendid 19th-century estate is a quintessential southeastern French retreat with its terracotta tile roof, warm-hued stone exterior, plaster walls, and exposed beams. The home is located about 20 minutes from the beaches, nightlife, and restaurants of Cannes, yet its 3.9-acre hilltop perch is tranquil and quiet. There are three large rooms for entertaining as well as four bedrooms, and the caretaker's cottage offers two additional bedrooms. The grounds have a lush garden as well as a swimming pool, tennis court, and boules court.