Gustavo Filgueiras is chief executive of São Paulo's Emiliano hotel, located in the heart of Jardins, close to the best galleries, restaurants, cafes, and shops. An architecture graduate, Filgueiras is passionate about gastronomy and champagne – something that is reflected in the hotel's 75-plus champagne options. Here, Filgueiras gives us an insider's view of the city.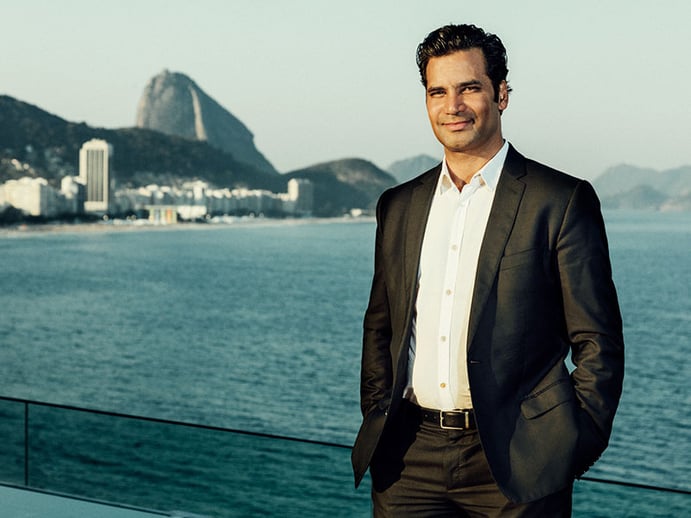 A diverse city
Brazil is a melting pot of cultures, but São Paulo is undoubtedly the most cosmopolitan city in South America. Its diversity is reflected in its gastronomy, the arts, design, fashion, culture, and nightlife. This is one of the world's few truly 24-hour cities, and it's a place where everything happens. The city brings together all that's available in other big capitals of the world, in a welcoming and friendly way – and visitors enjoy good service from the restaurants, hotels, and taxi drivers.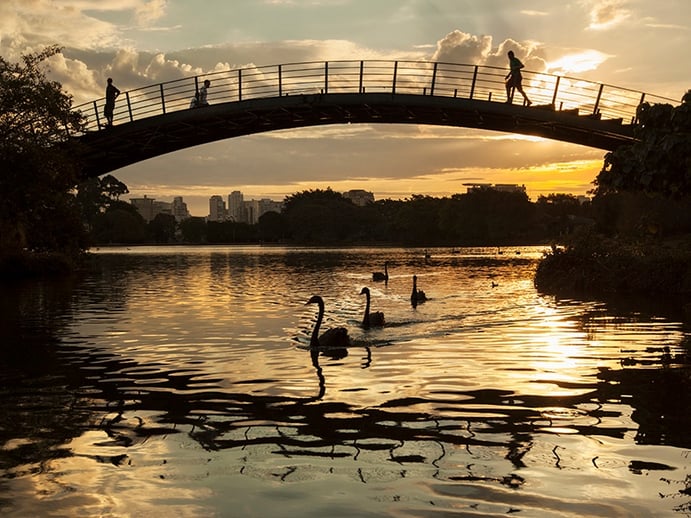 In recent years, this vibrant city has been rediscovering the joy of being outside. Outdoor activities have never been so popular, and many restaurants and bars now have tables and chairs on the street. Cycling around the city has become very common thanks to the vast extension of cycle paths. Street art is also becoming increasingly popular, and our parks are almost overflowing with people.
São Paulo brings together all that's available in other big capitals of the world, in a welcoming and friendly way
Meet the neighbors
Visitors can enjoy walking around the Jardins neighborhood, visiting the diverse art galleries, shopping for local brands at Oscar Freire Street, and tasting the fresh indigenous ingredients at the street food market (I highly recommend having a pastel [fried pie] there). The bohemian Vila Madalena neighborhood is also popular, with its amazing young artists, shops, and bars.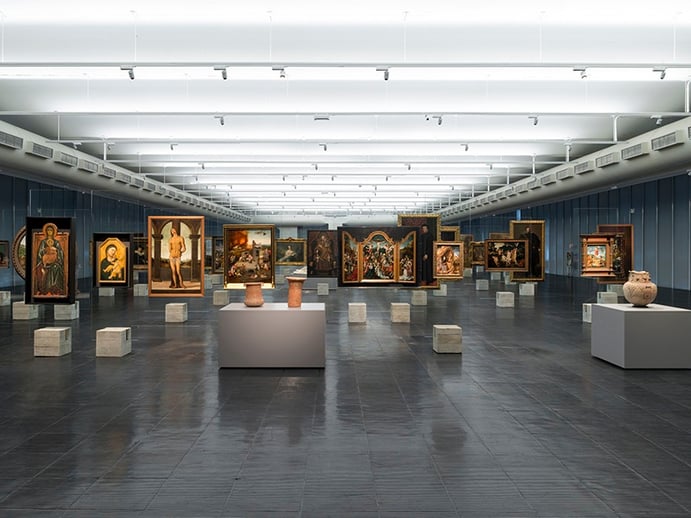 To get a real feeling for what São Paulo is about, take a stroll down Paulista Avenue on Sunday, when it's only open to pedestrians. There's a great mix of people – walking, skating, and biking. Visit the MASP (São Paulo Museum of Art), or the nearby antique market, and see the work of street artists. The Municipal Market of São Paulo is also a must for food. Make sure you try the mortadella sandwich there.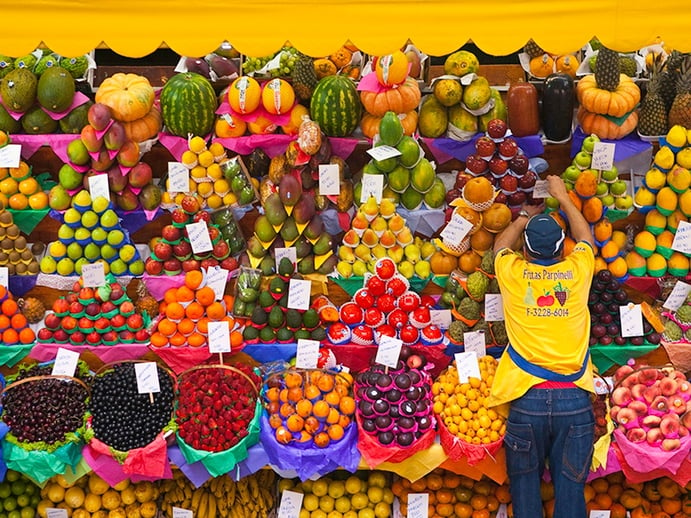 Outstanding gastronomy
São Paulo is now part of the world gourmet agenda. All types of cuisine are available, for all budgets. We have large Italian and Japanese colonies, with their food presented in the best way. Some of our Brazilian restaurants, which showcase the great variety of our unique ingredients, made it onto The World's 50 Best Restaurants list: D.O.M, for example, ranked at number 11 this year.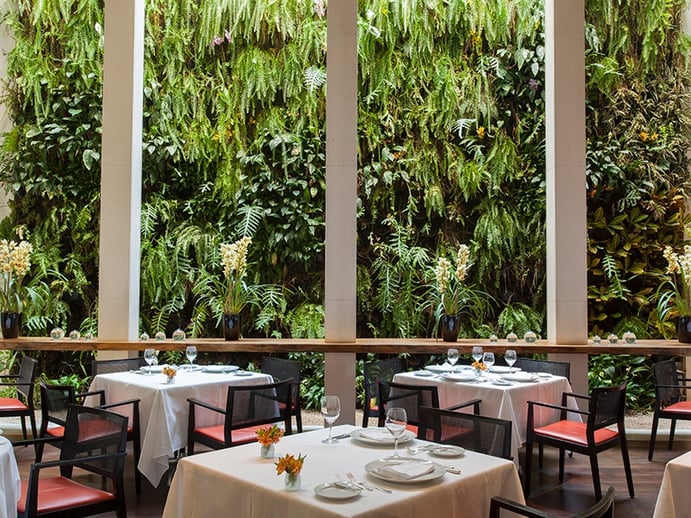 The restaurant here at Emiliano is excellent, and we have the best brunch in the city at the weekend. Also worth a visit are Mani (Brazilian), Kinoshita (Japanese ), UN (Japanese), Nino Cucina (Italian), Tanit (Spanish), Chef Rouge (French), and Terraço Italia, a traditional Italian restaurant with an amazing view of the city. For bars, don't miss Sub Astor, Bar Balcão, Highline, and Bar Número.
World-class shopping
Choix is a design store that features some nice Brazilian designers, books, arts, music, and beauty products. For homewares, Passado Composto sells Brazilian furniture from the 1950s to the 1970s and Micasa sells Brazilian contemporary furniture. NK Store and Cris Barros both offer women's fashion. Alexandre Birman and Botti are good for women's shoes, while Adriana Degreas is the place to go for women's beachwear. Of course, there's also the Havaianas store, which sells the famous flip-flops. For men, there's the renowned Brazilian designer Osklen. I would also recommend Camisaria Turquesa for shirts, and BRNC Alfaiataria for personalized made-to-measure suits. The three most important shopping malls are Iguatemi, JK Iguatemi, and the Shopping Cidade Jardim.
Coming soon…
Palåcio Tangará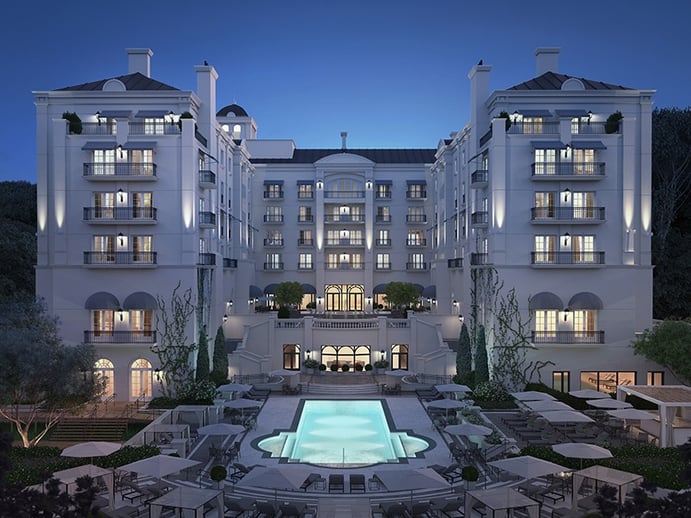 Opening in spring 2017, Palácio Tangará will bring the Oetker Collection brand to São Paulo. The hotel will feature exquisite gastronomy by Jean-Georges Vongerichten, with his first restaurant in South America, as well as a world-class spa featuring Sisley products and bespoke treatments. Palácio Tangará managing director Celso do Valle agrees with Filgueiras' take on the city: "São Paulo is a summary of Brazil and, to a certain extent, a melting pot. Receiving many immigration waves from other Brazilian regions and from other countries has contributed to the diversity and uniqueness of this city and its culture." Do Valle also has advice for architecture lovers who are visiting the city. "See downtown São Paulo and Higienópolis for historical buildings – there is modern architecture to be found all over the city, such as at MASP and Casa Modernista, to name a few. I particularly like the Instituto Lina Bo Bardi in the Morumbi area."