Rio de Janeiro's famous capacity to celebrate makes it a natural host for the Olympic Games, and with its mountains, ocean, fantastic beaches, and tropical forest, the city has provided viewers around the world with a stunning backdrop to the sporting action. It's simply impossible not to love Rio.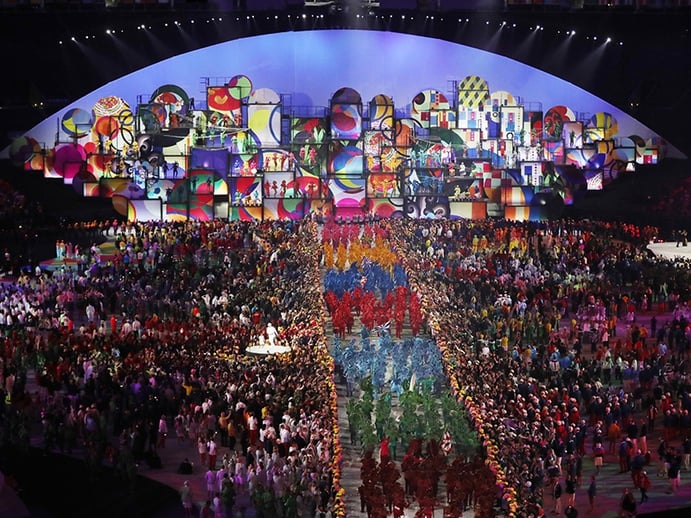 But our collective love affair with Rio doesn't have to end when the Games do. It's a fabulous place to visit, but an even better place to buy property, especially now. Rio has long been known for its distinctive architectural style, but becoming an Olympic host city triggered huge investment and improved infrastructure, making property an even better investment. Luxury Defined spoke to Frederico Judice Araujo, director of Judice & Araujo Imóveis Ltda, the exclusive affiliate of Christie's International Real Estate in Rio, about where and what to buy.
"One of the most important legacies of the Olympics for Rio is the investment in infrastructure that the city received during the past several years," explains Judice Araujo. "Especially the extension of the subway linking the south part of the city to the west part. This is really good for all these neighborhoods, and it's going to have a positive impact on the entire city."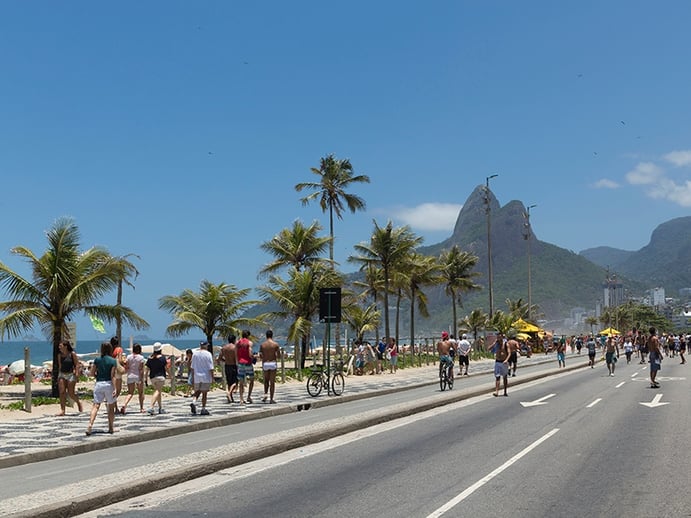 If you're looking for property, there are two main areas that you should consider. "The Zona Sul, or south zone, is home to the better-known neighborhoods of Ipanema, Leblon, Copacabana, and Santa Teresa," says Judice Araujo. "Here you will find the more traditional buildings and a very typical Carioca style of life – you go to the beach, eat lunch, and all on foot. While the west zone, and particularly Barra de Tijuca, is completely different. It's more like Miami in style, and this is where all the new developments and gated communities are located."
Santa Teresa
"Many foreigners love Santa Teresa. It's our equivalent of Montmartre in Paris – a very charming neighborhood where you can experience the typical Carioca lifestyle," he says. It's the artistic hub of Rio, where cobbled streets and rambling mansions have a Parisian element to them, but with a distinctly Carioca spirit. Here's where hundreds of hand-painted tiles make up the famous colorful stairs, Escadaria Selarón.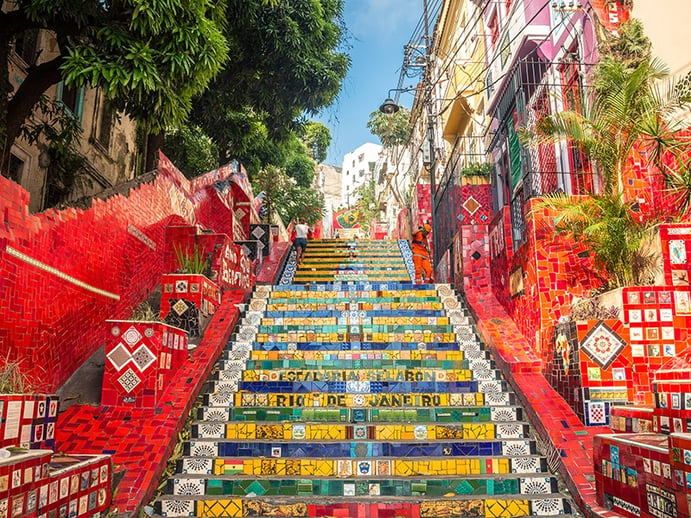 Santa Teresa is not short of restaurants and bars to relax in, most of which specialize in traditional dishes. The lush tropical garden of Aprazível Restaurante is an ideal place to partake in French-Brazilian fine dining, its menu celebrating the best food from the region. And it's in Santa Teresa that you'll find this stunning five-bedroom property (pictured below). Recently renovated, the home benefits from a private verandah from which you can gaze upon the famous Christ the Redeemer atop Corcovado mountain.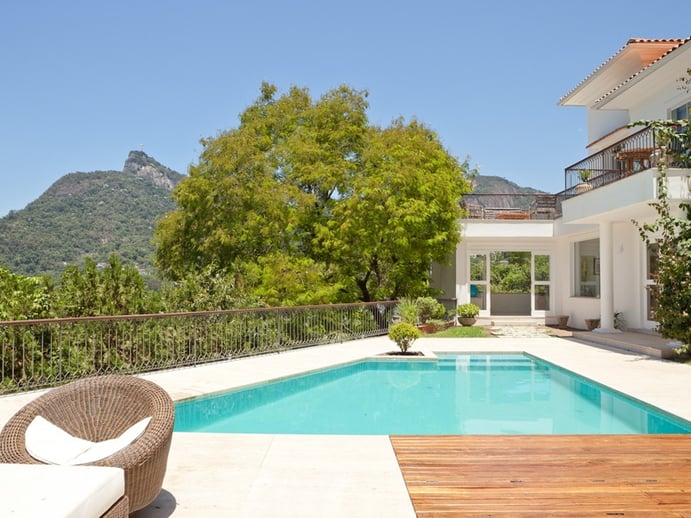 Situated halfway between the south and west is the neighborhood of São Conrado, and within it is a house perfectly situated to celebrate the natural wonders of Rio (pictured below). "You have a beautiful sea view with the mountain and forest very close to the property. It is absolutely fantastic when you are surrounded by nature in this way," adds Judice Araujo. "In my opinion, that's the best [aspect] of Rio, because the natural beauty is the most important part of the city." Aside from being surrounded by stunning scenery, this high-end condo features four large bedrooms, a gourmet kitchen, and an infinity-edge pool looking out to the ocean.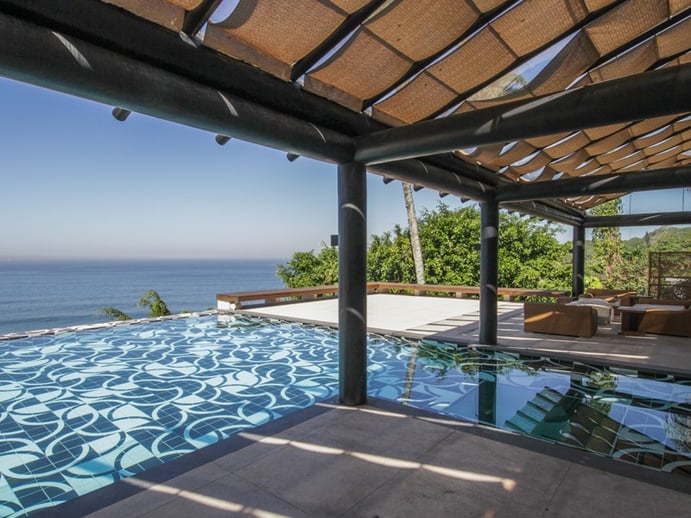 "The prices in Barra da Tijuca are a bit lower than they are in the south zone," continues Judice Araujo. "People can afford to buy bigger properties with all the infrastructure of a gated community, so families who come to Rio can have a great quality of life here." This impeccable four-bedroom penthouse (pictured below) was designed by Brazilian architect Paola Ribeiro as part of the Le Parc condominium and benefits from communal leisure facilities including a cinema and tennis court. The apartment's spacious terrace area offers ample entertaining space and encompasses a dining and barbecue area, pizza oven, sauna, and private swimming pool.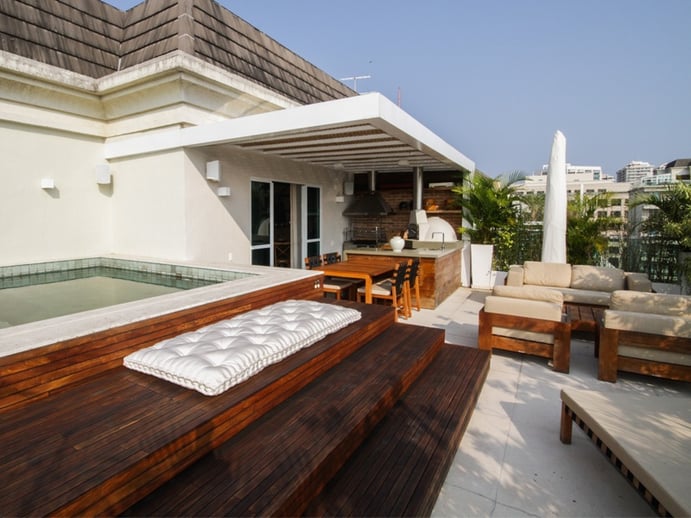 "There is huge room for expansion in Barra, which is why most of the stadiums and facilities for the Olympics are located here," concludes Judice Arajuo, "so it's definitely an area to keep an eye on for future investment."