Few things in life are more pleasing than a long weekend away. And whether you're checking out a potential vacation home location or simply taking some much-needed time out with the family, the editors at Luxury Defined have selected a few key items to send you on your break in style.
1. The bespoke carryall
Thomas Brierton wants the bags he makes for Bryer Leather to last a lifetime. "Our bags are made to order for each customer, and the leather ages beautifully," says the San Diego-born designer. Brierton prides himself on the simplicity of the design of his bags – messenger, laptop, weekend, and barrel – and accessories, and the quality of the leather he sources from a premium supplier in Chicago. Brierton's creative life dates back to his early teens when he began experimenting with wood – first creating kitchen utensils and later a prize-winning guitar. Work with leather followed: firstly a wallet, then the bags with which he has made his name. In June 2016, we asked him about the perfect luggage item that everyone needs for a dream getaway. "The perfect weekender bag is one that holds all your essentials, with room for a dopp kit [washbag], fits in carry-on spaces on airplanes, is made to last, and, obviously, is stylish."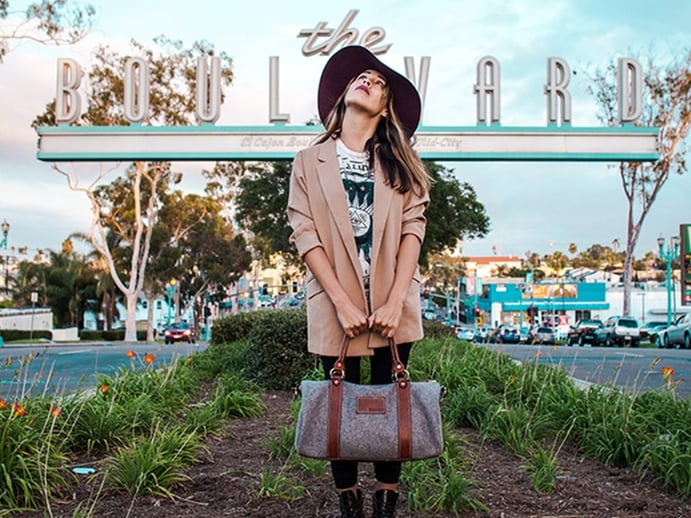 1. The timeless timepiece
Dive watches are a huge part of Swiss brand Oris's legacy, and this limited-edition timepiece honors the United States Navy's first African American master diver, Carl Brashear. This bronze and leather watch is a completely unique timepiece, as Rico Steiner, region manager at Oris, explains: "This watch marks the first time in 112 years that we have produced a bronze watch. We chose it because it linked to the original material used for deep-sea diving helmets in the 1950s and for Carl Brashear during his career." The naturally aging material darkens as the copper reacts with air and moisture, meaning that each of the pieces will develop a completely unique patina over time. This piece is water-resistant to 100 meters (330 ft).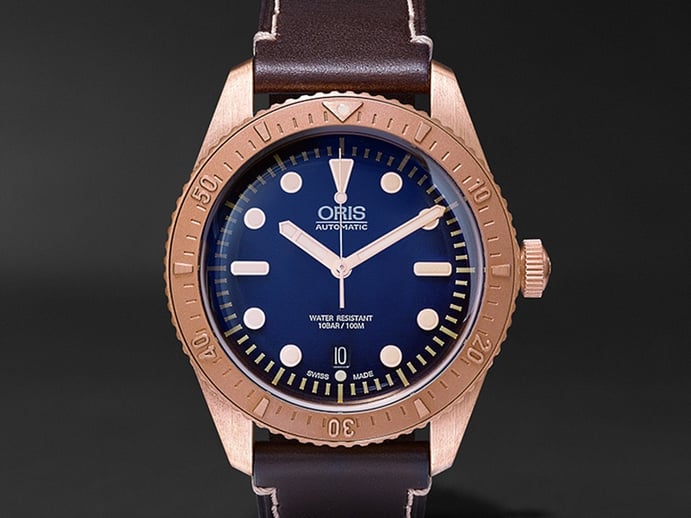 3. The modern swim classic
The outcome of months of research combined with Sunspel's modern design sensibility, the Sunspel swim short came to life in 2012. This was when the luxury British clothing company was asked to re-create the classic swim shorts worn by Sean Connery in the 1965 James Bond film Thunderball for the Designing 007: Fifty Years of Bond Style exhibition at London's Barbican. "We wanted to create the perfect swim short," says Nicholas Brooke, Sunspel CEO. "We sourced a specially developed fast-drying performance fabric for the main body of the short, while the lining was a soft superfine mesh. They were designed with maximum comfort in mind and are incredibly practical, while remaining stylish thanks to their minimal, contemporary design."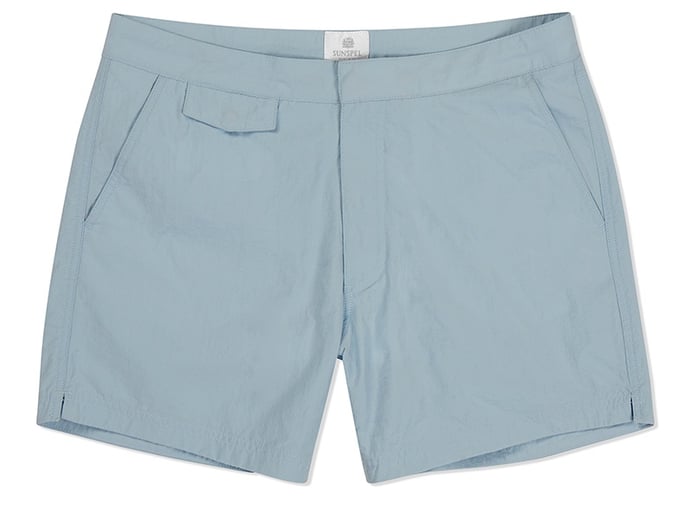 4. The high-design shades
"We try to do exciting and inspiring designs for people who want new things based on high-end experimental theory," says Gentle Monster product designer Myung Hoon Choi, "taking our inspiration from jewelry and interior design brands." The result? Super-stylish spectacles that perfectly demonstrate how sunglasses do oh-so much more than protect your eyes from harmful UV rays. The DIDI A design, below, has a timeless style with a modern-day feel that, aside from the classic tortoiseshell and black versions, comes in five other vibrant color combinations with frames made from bright acetate or titanium.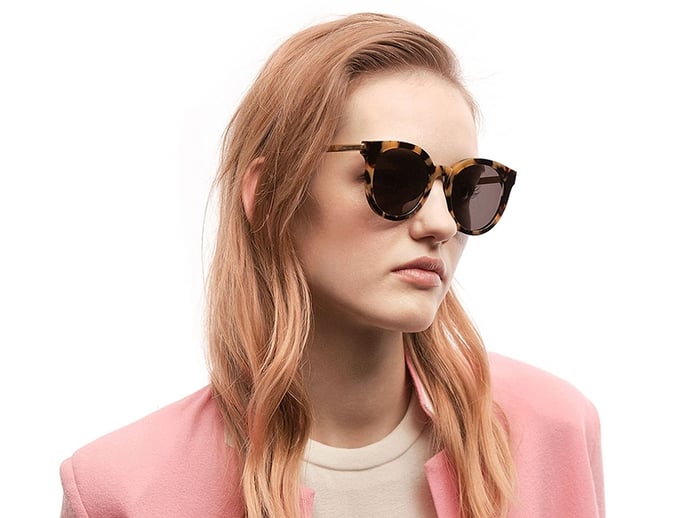 5. The beach game
On Rio de Janeiro's Copacabana beach in the mid-1940s and 1950s, locals would play tennis in the sand. One player, Caio Rubens Romero Lyra, who was dissatisfied with the salt air ruining the rackets, instead designed a wooden racket – and so frescobol as we know it now was born. Rio brand Frescobol Carioca takes inspiration directly from this tale: "From our iconic beach bat to the tailored version of our swimwear, our products take inspiration from the unique lifestyle found in Rio de Janeiro," the brand explains. Each Trancoso bat, below, is individually handcrafted in Brazil from wood off-cuts, so no two are the same, and finished with a strong resin coating on the bat and bright neoprene grip on the handle, which is available in a choice of nine colors.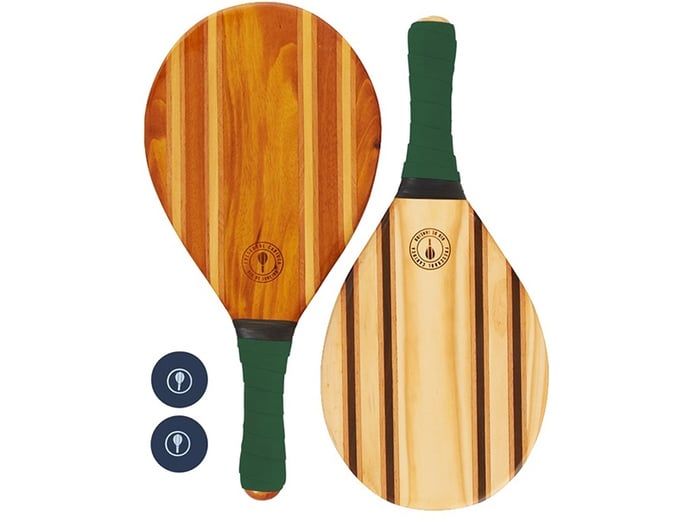 6. The classic SLR
Perfect for those on a more adventurous break, this shock-resistant, dust- and waterproof D-SLR camera is the first underwater and outdoor piece from iconic German maker Leica. Waterproof to depths of up to 15 meters (50 ft), the Leica X-U also has a full HD-quality video setting if you want to create more than still-life memories.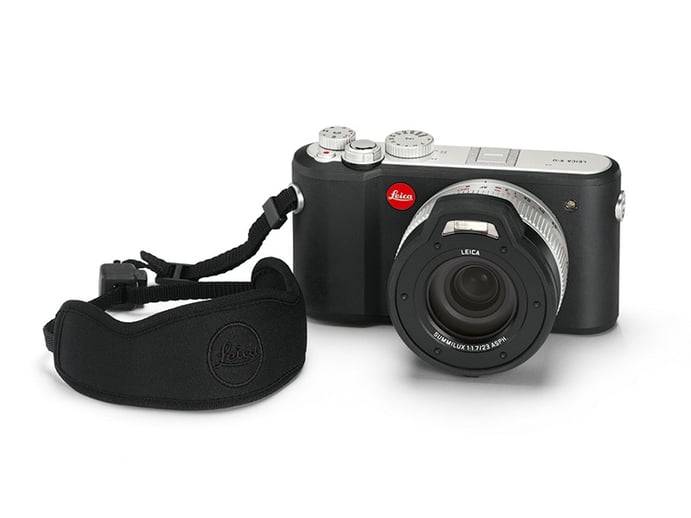 7. The personal audio
"The combination of form and function is a standout factor in Master & Dynamic products. Not only do they look good, but they sound good as well," explains the design team of the New York-based startup that's revolutionizing the audio market. The MW60 headphones are particularly innovative for being wireless, making them effortlessly practical while crucially not losing any technical capabilities, as befalls some other Bluetooth headphones. With foldable hinges, handy for traveling, and a built-in microphone to take calls with, these stylish headphones are crafted exclusively from luxurious materials including cowhide, lambskin, stainless steel, and forged aluminum, while their beautiful, contemporary design provides a premium, minimalist feel. With a rare incredible sound quality for wireless headphones, they're the perfect way to enjoy lazy late-summer tunes by the pool.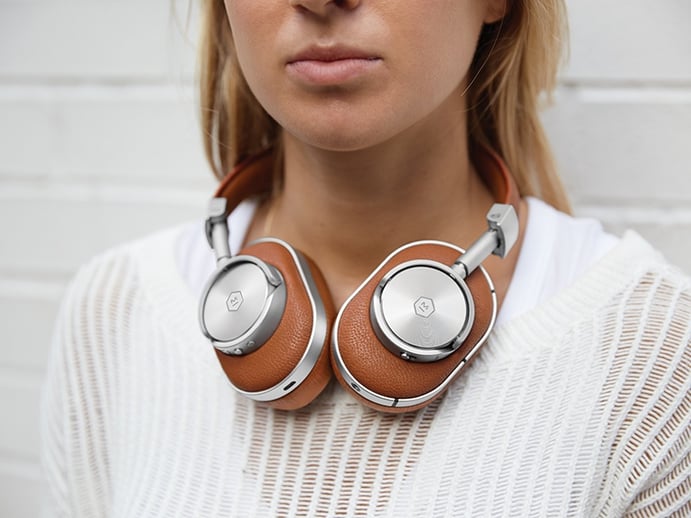 8. The seasonal cashmere
"I am passionate about using the finest, softest fabrics for each of my pieces, which are designed to make a chic understatement, be worn every day and everywhere, and make women look and feel confident and beautiful," says fashion designer Deola Charles, who worked for renowned British brands The White Company and Selfridges before setting up her own company, Ille De Cocos. "The soft, clean silhouettes and palette of textured neutrals makes Ille De Cocos designs stand out," she says. Inspired by the vibe of the unspoiled Cocos Islands in the Indian Ocean, Charles sources natural yarns – including Merino wool spun in northern Italy and cashmere from Mongolia – when creating her collection of luxury essentials. This soft cashmere split-hem sweater is perfect for slipping on once the sun has set and you're enjoying cocktails on a terrace.