Beautiful rooms that overlook stunning scenery. Delicious meals made from organic produce. Relaxing spas and treatments. The world's best wellness destinations have all this and much, much more. A better-aging experience in France, sunset kayaking in Texas, or hiking and "uncooking" in New Zealand — these more offbeat activities can turn your time out into some serious time to recharge as well as relax. Read on for our roundup of the world's best treatment destinations.
Best for… the spa
La Réserve Ramatuelle, Saint-Tropez, France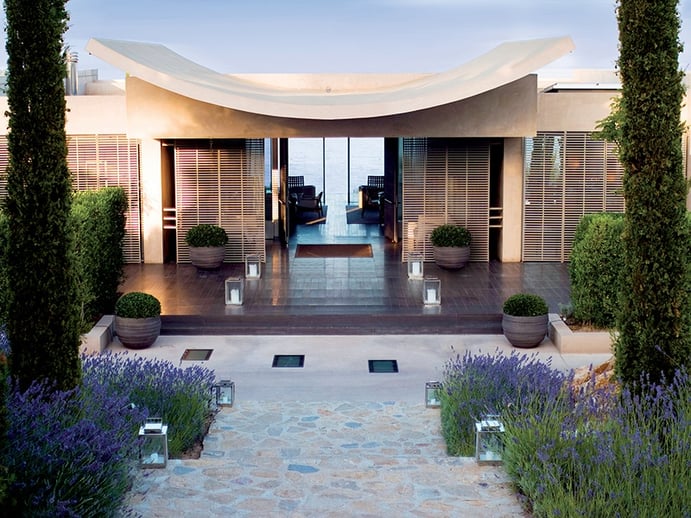 Home to a wide range of spa treatments, from hydrotherapy and osteopathy to targeted figure enhancement and beauty rituals, the real reason guests flock to the spa at La Réserve Ramatuelle is to partake in its Nescens better-aging programs. Based on advanced Swiss research, the resort offers a three- or five-day Nescens boot camp and a four- or six-day Nescens better-aging exclusive experience. Both involve meeting a consultant physician to determine your individual needs and desires, then the focus changes depending on the regime. The boot camp emphasizes fitness, with guided walks and better-aging meals, while the better-aging program offers four spa treatments per day. Choose to stay in one of the hotel's beautiful rooms or your own villa for a truly private experience. For the ultimate in relaxation, you can opt for the bespoke offering, designed to take the word "vacation" to a whole new level. With a butler, housekeeper, chef, sports coach, spa therapist, chauffeur, and security guard on hand at all hours of the day or night, you'll be free to unwind and focus on your wellbeing.
Best for… the spiritual
Shanti Maurice, Mauritius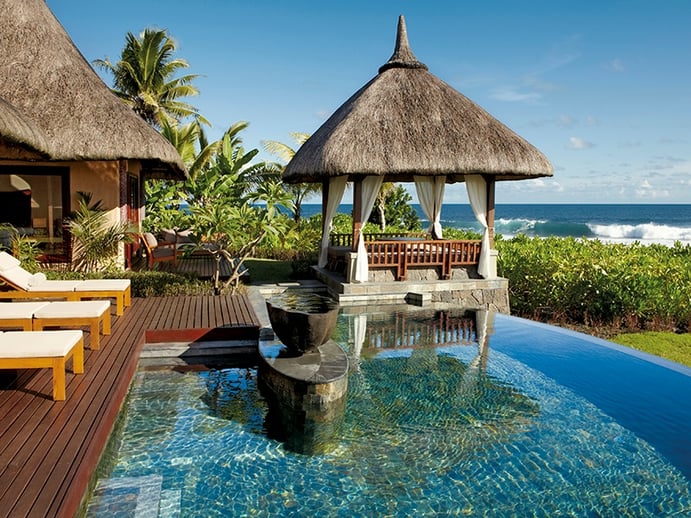 The Nira Spa at Shanti Maurice offers a whole host of wellness packages, including an Ultimate Fitness Program incorporating Pilates, yoga and personal training, and a Renewed You program centering on physical workouts with a spiritual focus to target problems associated with weight management. This accent on spirituality underpins the resort's entire ethos. Deepak Rawat, spa manager at the Nira Spa, explains, "Most guests are here for spiritual and mental health, and if one of them is unbalanced the physical body will be affected." All of the wellness packages start with a consultation where you find out about your dosha, or body type, and treatments are designed accordingly. The Nira Spa boasts four different spa stations: The Holistic Bio Experience, The Indian Experience, The Oriental Experience, and The Fitness & Wellness Experience, each of which offers a different insight into relaxation and wellness. However, they all place a strong emphasis on the importance of being at one with nature, and treatments include Ayurveda, Tibetan sound massage, reiki, Watsu, pranayama, and yoga. Most of the programs are available as one-, two- or three-week packages, offering a wonderful opportunity to re-energize.
Best for… the adventurous
Aro Hā, New Zealand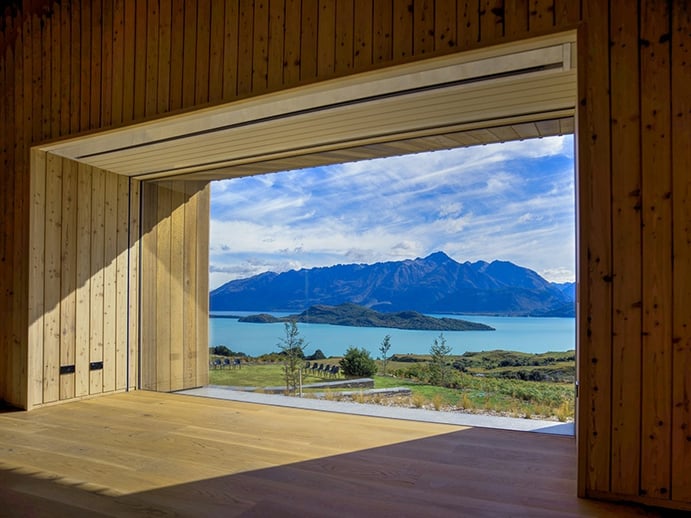 Founded in 2012 by Chris Madison and Damian Chaparro, Aro Hā was designed to be "a transition space for those interested in nature, adventure, self-development, alternative health, and results-oriented fitness." Called Wellness Adventures, retreats at Aro Hā involve a combination of yoga, hiking, daily massages, mindfulness practice, and "uncooking" classes. A vegetarian diet is offered in the resort's Zen-inspired eco-accommodation, ensuring that the connection with the natural world isn't severed as soon as your hiking boots are removed. The relatively small numbers of people on each adventure means you are encouraged to interact with others as you embark on a shared experience. Situated just 40 minutes from Queenstown, the iconic landscape of New Zealand's South Island provides the perfect backdrop for this unique rejuvenation experience.
Best for… foodies
Phulay Bay, Thailand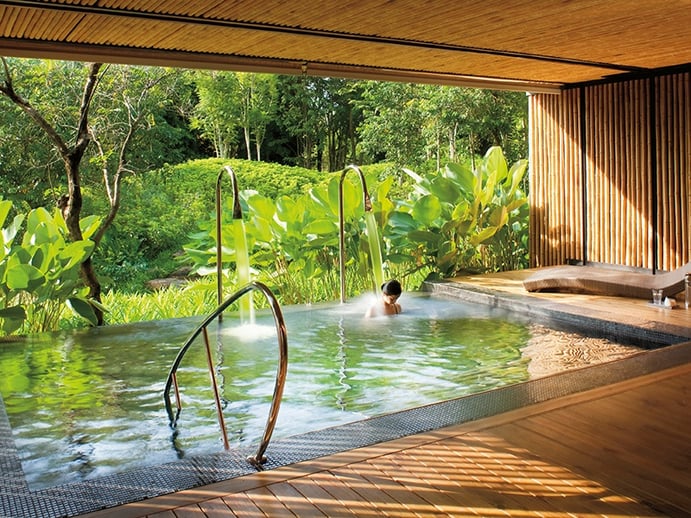 A destination perfect for culinary enthusiasts might sound at odds with the idea of a spa detox, but at Phulay Bay you'll soon learn that it is possible to enjoy delicious meals while staying healthy. If you can tear yourself away from the tranquil spa with its extensive selection of Thai-inspired massages, facials, and body rituals, you'll find an even better way to indulge at the hotel's many eateries. Phulay Bay has its own Raw Bar, boasting a light menu with a focus on organic and fresh produce, and it even serves delicious and nourishing mocktails so you won't feel out of place come happy hour. For anyone looking to seriously adjust their diet, bespoke purification detoxes and weight-loss programs can be developed in conjunction with the chef. With five other restaurants to choose from within the resort grounds, this is the perfect destination for anyone looking to pamper their minds, bodies, and appetites.
Best for… the water
Lake Austin Spa Resort, Austin, Texas, USA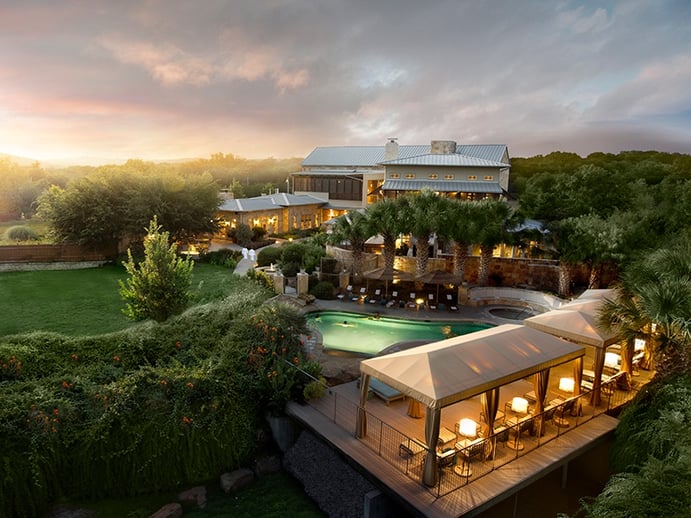 Situated alongside the breathtaking Lake Austin, this eponymous destination really makes the most of its location. In May this year, Lake Austin Spa Resort introduced a new series of activities called The Ripple Effect, designed to tap into its natural surroundings for clients' health and wellness. Robbie Hudson, the resort's program director, says, "Science tells us you can get health benefits just from standing next to a moving body of water. We're utilizing nature and the water in ways that nobody else is." With more than 30 new activities available, the resort now has more instructor-led water sports than any other resort in North America. These include a group outing on an oversized stand-up paddleboard, a kayak scavenger hunt, wakesurfing, and waterskiing, as well as more relaxing activities like floating meditation on the yoga deck and a sunset outing aboard kayaks or paddleboards rigged with underwater lights. It doesn't have to be all go, however. As Hudson adds, "People tell us that they want rest, relaxation, and to find ways to lower their stress levels. At the resort, you can do as much or as little as you'd like, and we find that appeals to the wellness-focused traveler, especially when accompanied by delicious food, a stunning backdrop of Lake Austin, and gorgeous interiors."
Best for… the scientific approach
Lanserhof Tegernsee, Bavaria, Germany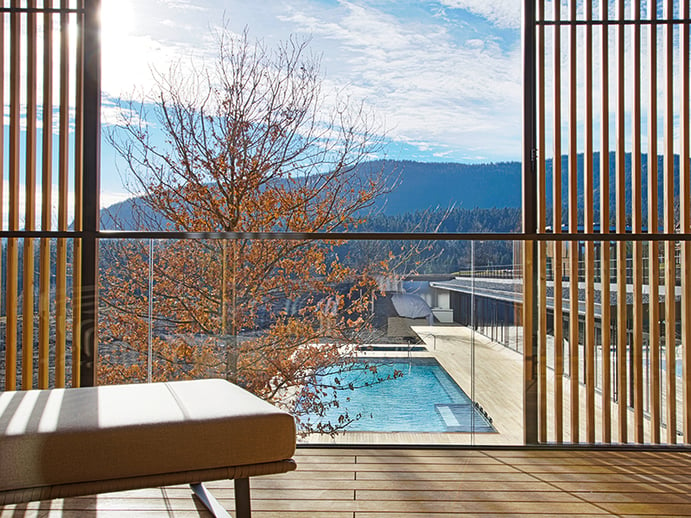 Lanserhof Tegernsee offers a more medical approach to a wellness retreat, although thanks to its beautiful surroundings and first-class amenities, you will feel as pampered as you would at any spa. The centre's Lans Med Concept offers a unique combination of traditional healing methods and the latest medical knowledge. Nils Behrens, managing director of Lanserhof, says, "This is one of our key USPs. Our guests are seeking out alternative healing methods but don't want to miss out on medical diagnostics based on the latest research." Guests receive a bespoke health plan, created alongside their consultant physician, and a number of medical examinations and check-ups throughout their stay. There are a variety of detox drainage processes, body wraps, and muscular massages, and guests are encouraged to attend daily group medical lectures and therapies so they can continue to monitor their own health after their stay. Behrens explains, "Our aim is to teach our guests about exercise, nutrition, and health in general and in turn provide them with the knowledge they need to be mindful about their health when they return back home." Designed by architect Christoph Ingenhoven and landscape architect Enzo Enea, the expansive site boasts a heated saltwater pool, spacious and contemporary rooms and suites, and a fireside lounge.
Best for… the holistic approach
The Farm at San Benito, Lipa, Philippines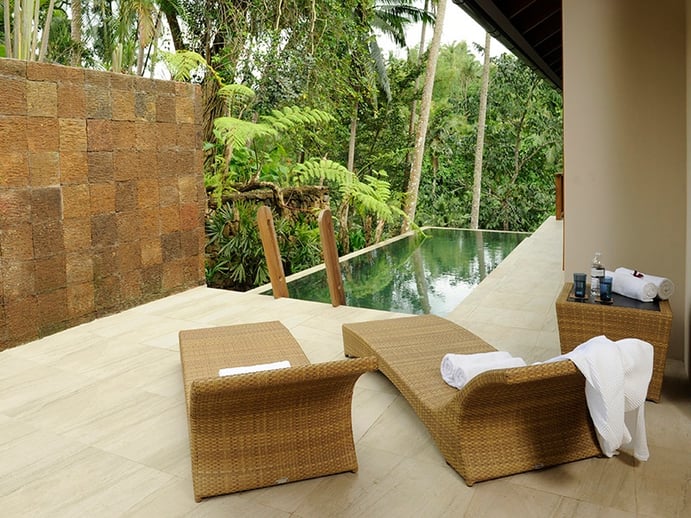 "All our retreats are holistic in approach. We don't just provide temporary physical relief, we aim for a sustainable healthy lifestyle," explains Samantha Manuel, marketing communications manager at The Farm at San Benito, adding that this focus on health is reinforced by the resort's farm-to-table vegan cuisine. Here you can enjoy meals made from seasonal produce, washed down with organic juices and smoothies. There are six different retreats at The Farm, each focusing on a different aspect of wellbeing, including stress management, rejuvenation, weight management, and fitness — but all aiming to address physical and emotional health. Manuel continues, "Wellness retreats at The Farm offer a holistic approach which combines activities and treatments to balance mind, body, and soul. Even if initially people come to address only their physical wellbeing, they will soon realize that their ultimate path to healing and inner balance is an integration of all aspects — both the physical and the spiritual."