Contemporary art fairs leave you with a richer sense of the world and a greater understanding of the current global art marketplace. Not to mention the opportunity to get up close and personal with museum-worthy works, make connections with dealers, gallerists, and curators, and discover new and emerging artists.
1. Art Miami
December 5-10 2017, Miami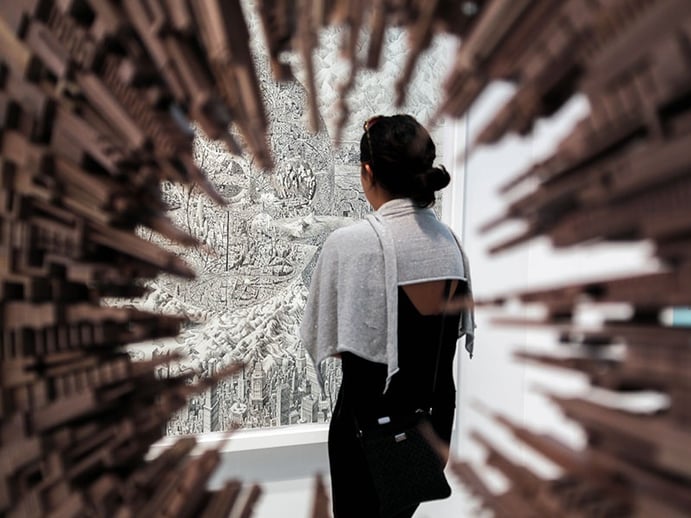 This December, head to the capital of the Sunshine State, where Miami Art Week starts with the 28th edition of Art Miami. The city's longest-running contemporary art fair—in a new location this year on Biscayne Bay in Downtown Miami—is an anchor in the contemporary art world calendar and showcases paintings, prints, photography, sculpture, and design.
Frequented by established collectors and curators alike, the fair will feature 20th- and 21st-century works from top galleries spanning more than 22 different countries, so expect to see an array of work from sought-after living artists such as David Hockney, Yayoi Kusama, Jenny Holzer, and Jeff Koons, as well as iconic works from modern masters Pablo Picasso, Alexander Calder, Louise Bourgeois, and Donald Jud­d, to name just a few.
Art Miami is a fantastic opportunity to make new relationships with people who are enthralled by art and architecture
"I really look forward to being introduced to the works of new and emerging artists at Art Miami," says Charles L Black III, Executive Vice President of Hilton & Hyland, the exclusive affiliate for Christie's International Real Estate in Beverly Hills. "And it's a fantastic opportunity to make new relationships with people who are as enthralled by art and architecture as I am."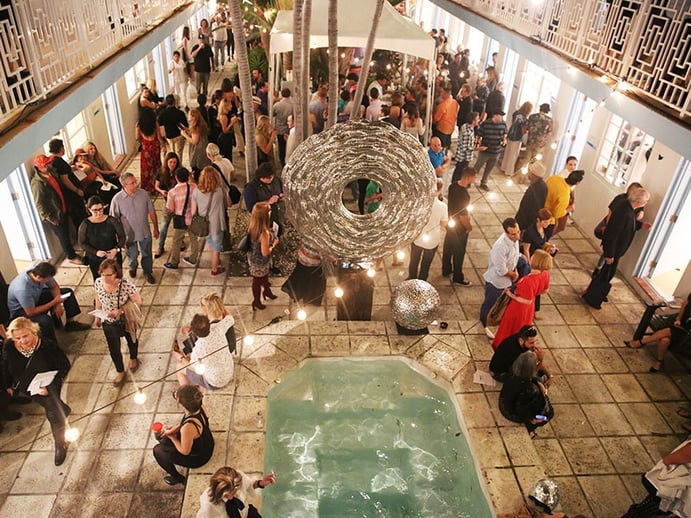 Christie's International Real Estate is a sponsor of Art Miami, and as Gerard P Liguori, owner of Premier Estate Properties, the exclusive affiliate of Christie's International Real Estate in Boca Raton, can attest: "There is a direct link between art and architecture. It is always interesting and exciting to see how our clients and friends respond to both, and to discover the mediums that are currently trending."
2. 1-54 Contemporary African Art Fair
February 24-25 2018, Marrakech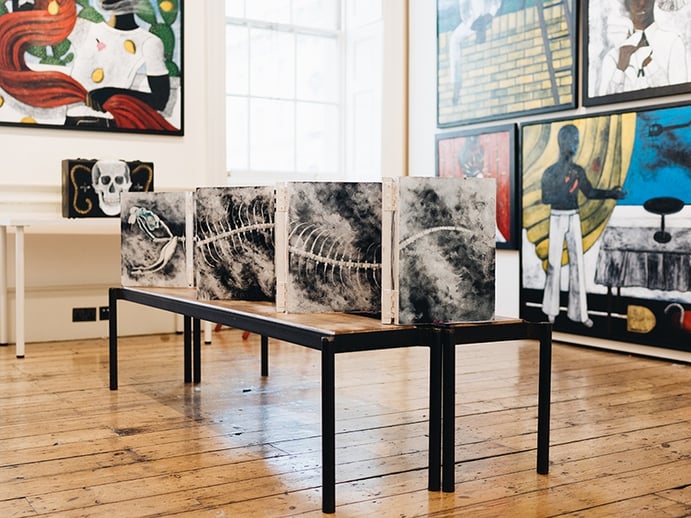 The premier fair for African contemporary art, 1-54 was founded by Touria El Glaoui in 2013 and has had five successful editions in London and three in New York. In 2018, for the first time, 1-54 will hold an edition on the African continent itself—in Morocco. Referencing the 54 countries that make up this vast creative continent, the fair aims to shine a spotlight on African art that might otherwise fall under the radar.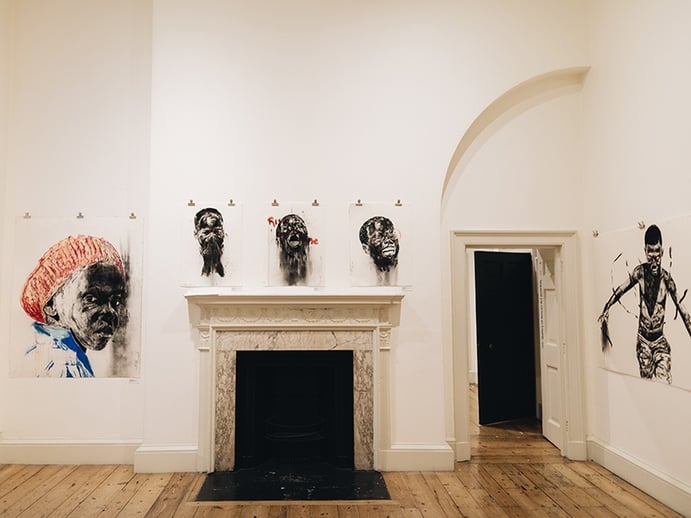 Showcasing diverse, vibrant, and highly skillful work from a plethora of leading African galleries, the inaugural Marrakech edition will take place at the immaculate La Mamounia hotel, and is one of 2018's most anticipated fairs.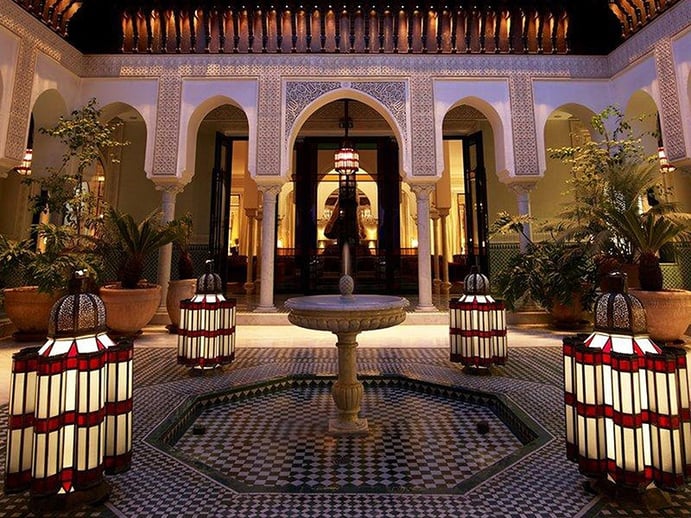 All this in a city steeped in a rich cultural history—home to a superb Biennale, the recently opened Yves Saint Laurent Museum, and the adjacent Jardin Majorelle, a favorite place of the late designer.
3. Cape Town Art Fair
February 16-18 2018, Cape Town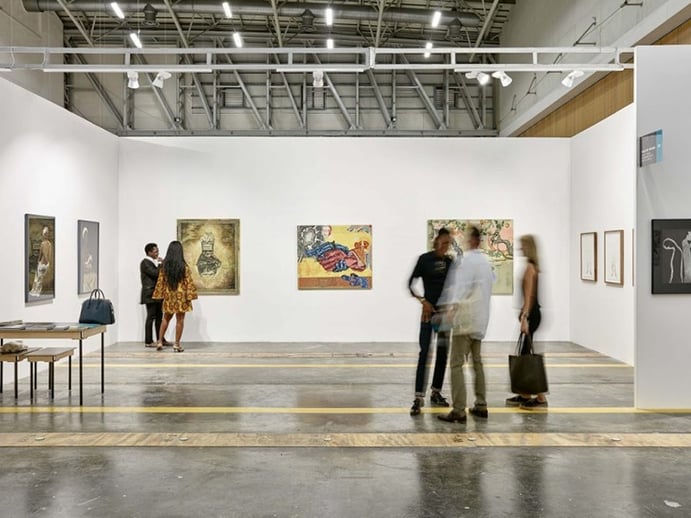 The African contemporary art scene is booming, demand from collectors is growing, and Cape Town, South Africa, has cemented its status as a creative capital for artists and as a mecca for budding buyers. 2017 saw the fifth edition of Cape Town Art Fair (CTAF), the largest and most successful effort yet, and 2018 promises equally impressive live performances, artist talks, monumental installations, and exquisite works from local and leading international artists.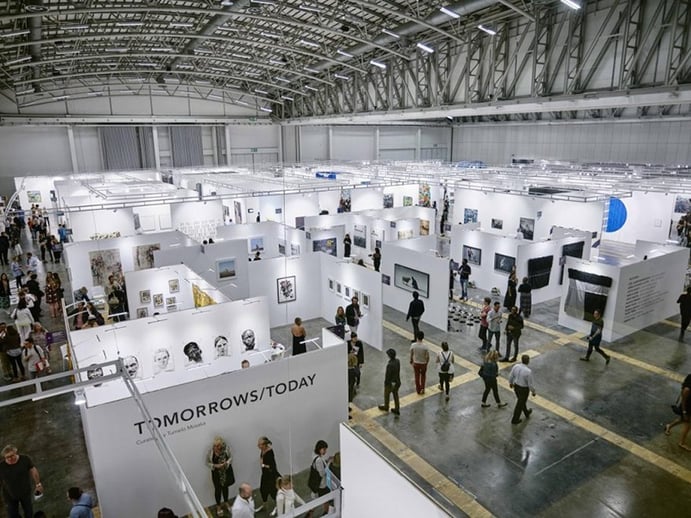 With the glorious Table Mountain as backdrop, the setting is like no other. Keep an eye out for the exhibitions from Stevenson and Goodman Gallery, two of the most influential figures in the African contemporary art scene. And once you've had your fill at the fair, the newly opened nine-floor Zeitz Museum of Contemporary Art Africa is a stone's throw away.
4. The Armory Show
March 8-11 2018, New York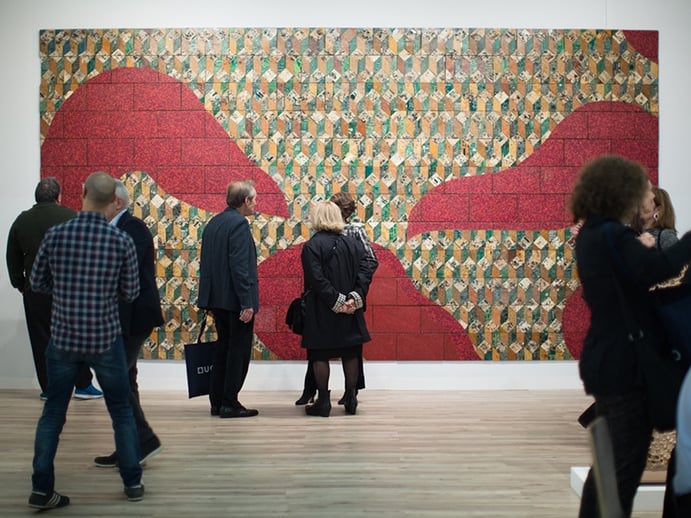 With New York firmly rooted at the center of the international art world, the formidable Armory Show is not to be missed. Founded in 1994, it takes place annually in March, set along the shoreline of the Hudson River on Manhattan's Piers 92 and 94.
This is a fair brimming with one-off wonders, historical masterpieces, and exclusive installations
The 2017 edition saw longtime leading art journalist Benjamin Genocchio take the helm as director, and he didn't hesitate to make changes, rearranging the entire layout by mixing modern and contemporary works throughout the fair rather than maintaining the pre-existing divide between the piers—something critics applauded.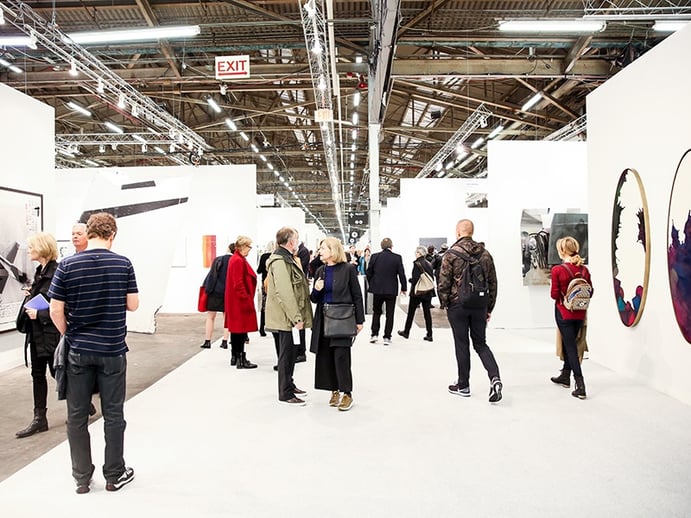 Known as the definitive cultural destination to discover and purchase some of the world's most important 20th- and 21st-century art, this is a fair brimming with one-off wonders, historical masterpieces, and exclusive installations. 2018 marks the return of Gagosian and Perrotin after a few years off, while 39 galleries will make their Armory Show debut. Having the new Whitney museum and Museum of Modern Art on your doorstep while you're in town only adds to the appeal.
5. Frieze London
October 4-7 2018, London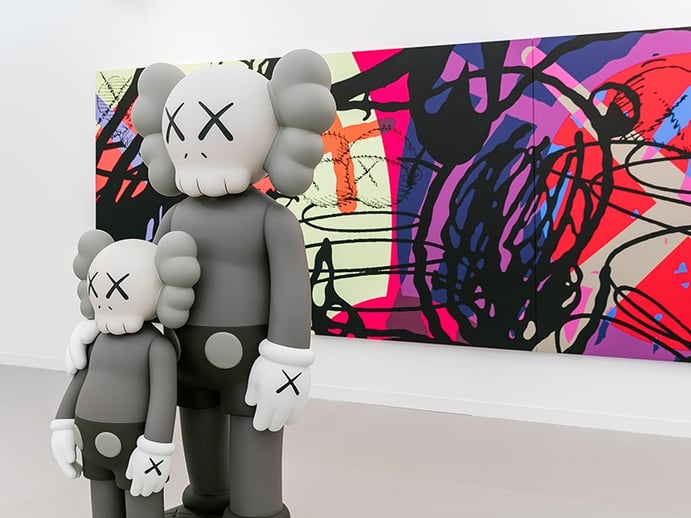 Frieze London has set the bar high since its first edition in 2003. Taking up residence each October in London's Regent's Park, it has earned its reputation as the UK's most prestigious art fair over the past 15 years, presenting an eclectic mix of museum-worthy work from excellent living artists from around the world.
The key to Frieze London? Start soaking it up as early as possible
Constantly striving to push boundaries and delight and surprise visitors, Frieze is fueled by fun. Yes, it's the destination for the discerning eye and those looking for fine investment pieces, but it also comes with an electric energy and excellent after-parties. Deals happen swiftly here; in the 2017 edition, gallery David Zwirner sold its entire booth of around 30 works at the preview.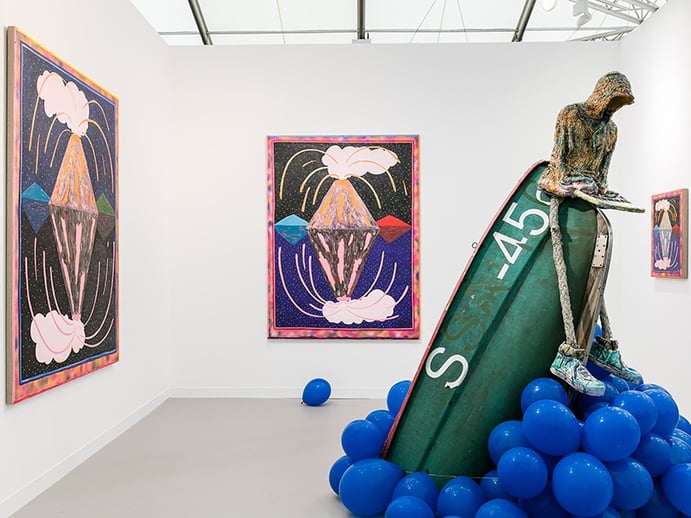 As many of the artists exhibited have created bespoke works for the fair, it's also one of the best for spotting previously unseen works. Some booths are changed daily, while others may showcase a single artist or a variety. The key is to start soaking it up as early as possible.
6. FIAC
October 18-21 2018, Paris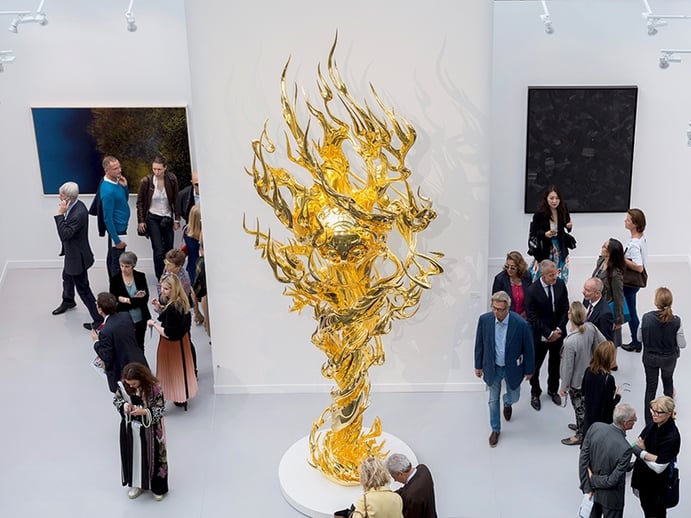 Housed in Paris's elegant Beaux-Arts Grand Palais, FIAC returns to the City of Lights for its 45th edition in October 2018. Paris maintains its untouchable flair for timeless artistic activity—home to some of the greatest arts institutions in the world, from the Louvre to the Fondation Louis Vuitton. FIAC carries on this tradition, with over 193 dealers exhibiting premium works of art.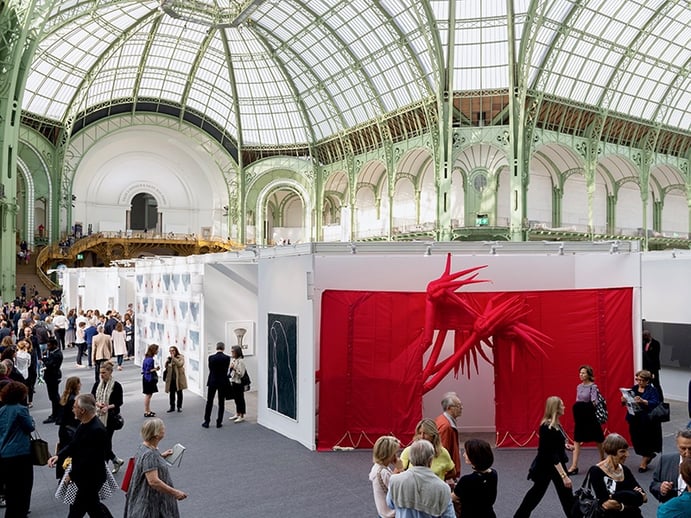 Less frenetic than some of the other contemporary art fairs, FIAC has garnered a reputation as a place to take your time. It's as much a place to socialize as it is to buy. Increasingly, the city's major museums and galleries put on spectacular shows to coincide with the fair, and gallery-hopping is one of the most pleasant pastimes while FIAC is in town.
7. Art021 Shanghai Contemporary Art Fair
November 2018, Shanghai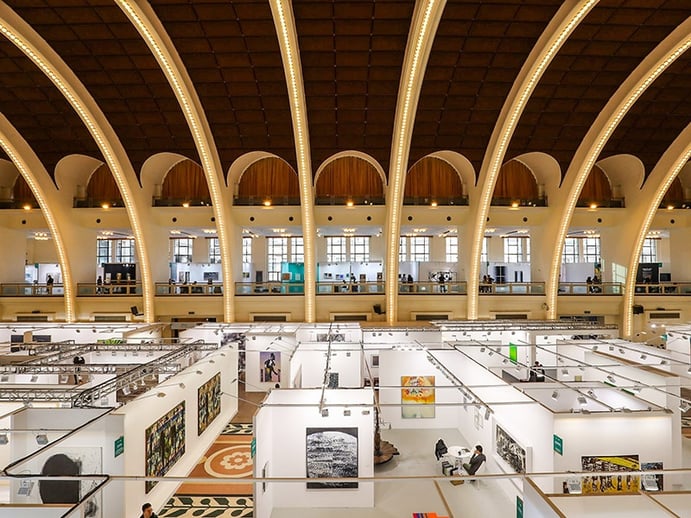 Housed in Shanghai's vast Exhibition Centre, Art021 is relatively young—its inaugural edition was in 2013—yet it has become one of the major dates on the contemporary art calendar. With a focus on connecting local artists with the global art market, previous editions have featured Hong Kong's De Sarthe Gallery, Taipei's Eslite Gallery, Tokyo's Taka Ishii Gallery, and the local Leo Gallery.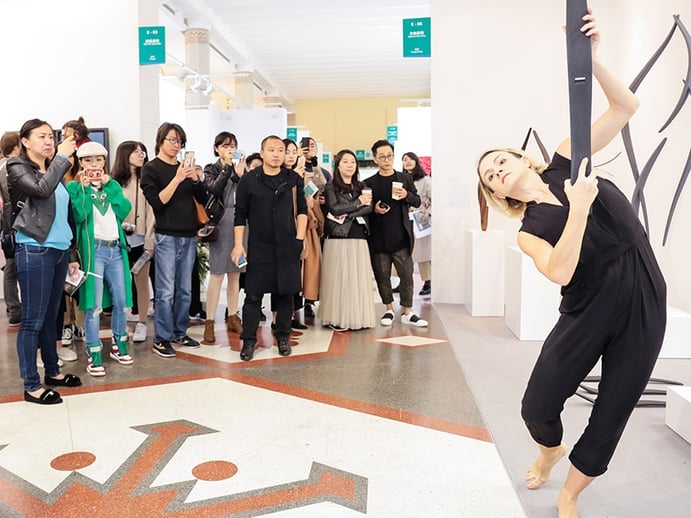 Visited by passionate, experienced collectors and dealers—the David Zwirner gallery placed works by Lucas Arruda, Lisa Yuskavage, and Raymond Pettibon during the just-passed 2017 fair—Art021 also draws fresh faces just beginning their collections. And as it's scheduled during what's become known as Shanghai Art Week, the fair takes place alongside the equally impressive West Bund Art and Design event.