In 1858, Gaspard-Félix Tournachon, also known as Nadar, rose more than 260 feet above the small French village of Petit-Bicetre in a hot air balloon and captured the earliest recorded aerial photograph. Two years later, James Wallace Black repeated the feat on the other side of the world, taking photographs of Boston from navigator Samuel King's hot air balloon, the Queen of the Air. Other pioneers experimented with kites and carrier pigeons to carry their cameras skyward, using a timer to take a shot over which they had no control. With the outbreak of World War I, the development of aerial photography intensified as the images provided intelligence-gathering opportunities.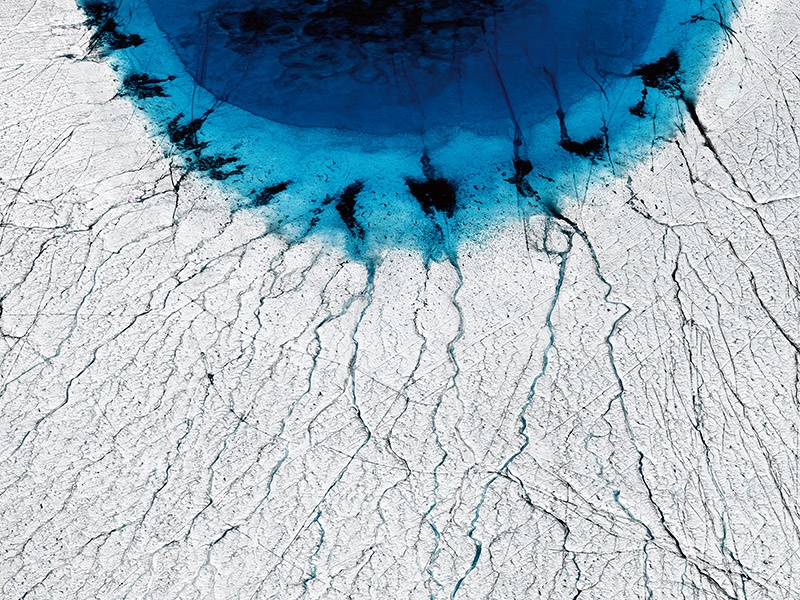 Although subsequent aerial photography was often carried out for topographic or military purposes, it was elevated to an art form in the 1950s by American photographer William Garnett. Now, drone technology has opened a new chapter in the history of aerial photography, and lowered the entry bar for amateur practitioners.
Timo Lieber: An environmental perspective
From the melt ponds on Greenland's ice sheet to the lunar-like landscape of Chile's mineral-rich Atacama Desert, Timo Lieber travels to remote and extreme climatic locations to document the impact of human activity on our planet. His fine-art aerial photography of unique landscapes warns of the ecological impact of global warming—but also highlights possible solutions, as in the case of his latest series on the lithium minefields of Atacama.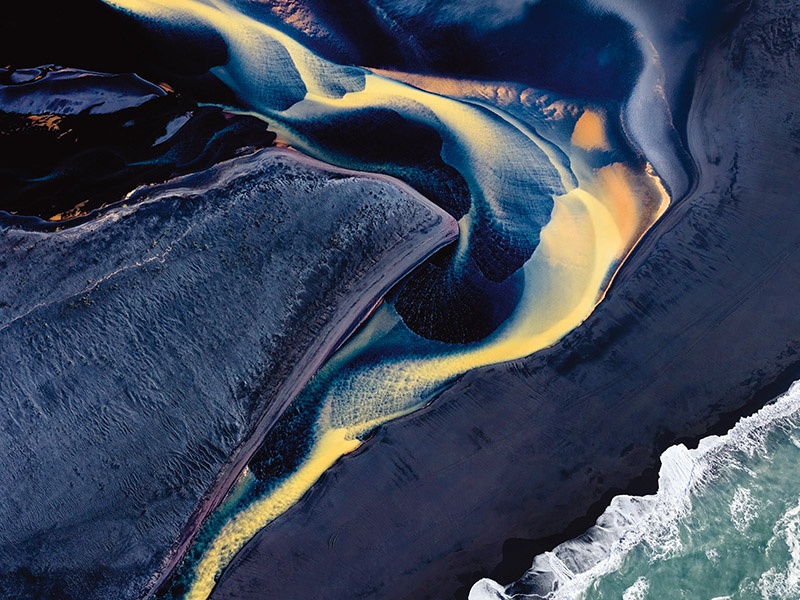 "I have been following the lithium story for a while and wanted to photograph the Chilean evaporation pools that form part of South America's so-called lithium triangle—home to more than half the known global reserves of the mineral. As with my other images, I wanted to create beautiful and arresting photos that would puzzle the viewer, and invite them to step closer and explore," explains the London-based German photographer.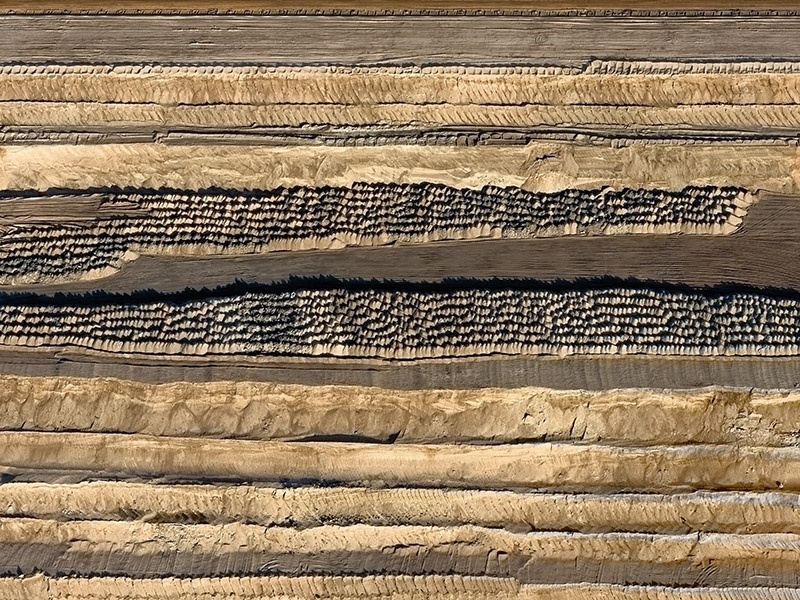 Working from an open helicopter in freezing conditions means you can't leave technicalities to chance, but Lieber has only used drones once. That was a forced measure in the Atacama Desert, where it was too complicated to photograph from an unpressurized aircraft because of lower levels of oxygen at very high altitude. "I much prefer to be up there myself," he says. His dream location is Antarctica: "It would be a natural extension to the work I did in Greenland. If only the penguins there had some helicopters to rent."
Todd Kennedy: Drone ranger
As a fixed-wing acrobatics pilot for more than 20 years, Todd Kennedy is used to a bird's-eye view. Yet, even after clocking hundreds of flying hours, he admits that it rarely gives him the opportunity to really look at the ground below—hence his interest in drones. "Drones are actually quite easy to use—the real challenge is getting an interesting subject to shoot," the award-winning photographer says.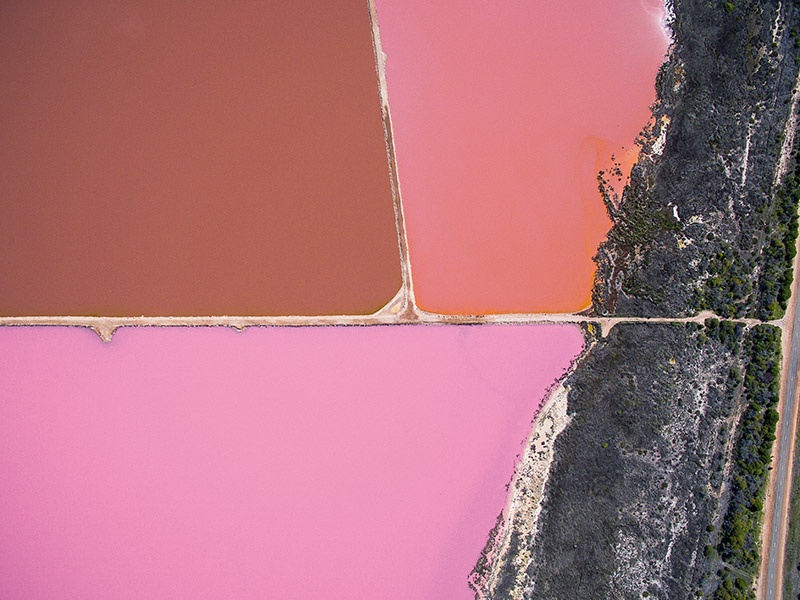 Kennedy plans his shoots and visualizes his images well in advance—work that shows in the results, as demonstrated by his award-winning shot of a camel caravan on Broome's Cable Beach in Western Australia. He met the camel tour operator ahead of time, before driving up the beach to get away from the crowds and far enough away from Broome's airport to allow the drone flight.
"From the ground the sky looked quite orange. We sat and waited. When the caravan arrived, I flew the drone towards the ocean so that it wasn't directly above the camels, and I also pointed the lens away from the sun. I only shot about six frames and, in retrospect, I wish I'd taken more."
Antoine Rose: Going along with the crowd
While many aerial photographers focus on revealing the beauty of natural or man-made landscapes when viewed from above, Antoine Rose prefers to focus on crowds of people.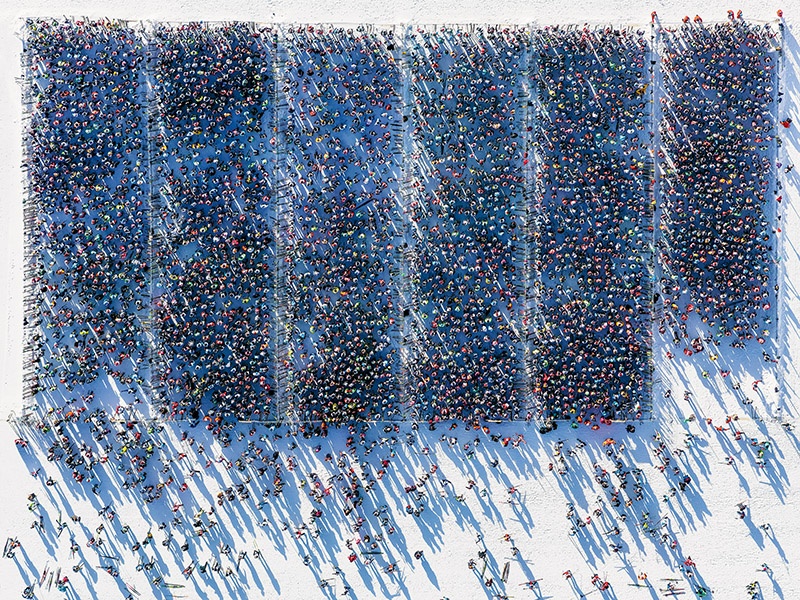 His first aerial shoot in 2002 came from a chance to fly over the densely populated beaches of Copacabana in Brazil to shoot the Kiteboarding World Cup, and people have been at the center of his projects ever since—whether on a beach in the United States or on a ski slope in Switzerland.
"Alongside the aesthetic dimension, there is an anthropological and sociological layer: people sharing common behaviors and exposing themselves like hedonistic herds," he explains. "Given the distance, the stills of people swimming or just sitting down on their beach pads suggests an insectarium. People seem insignificant dots in the infinite space of the universe."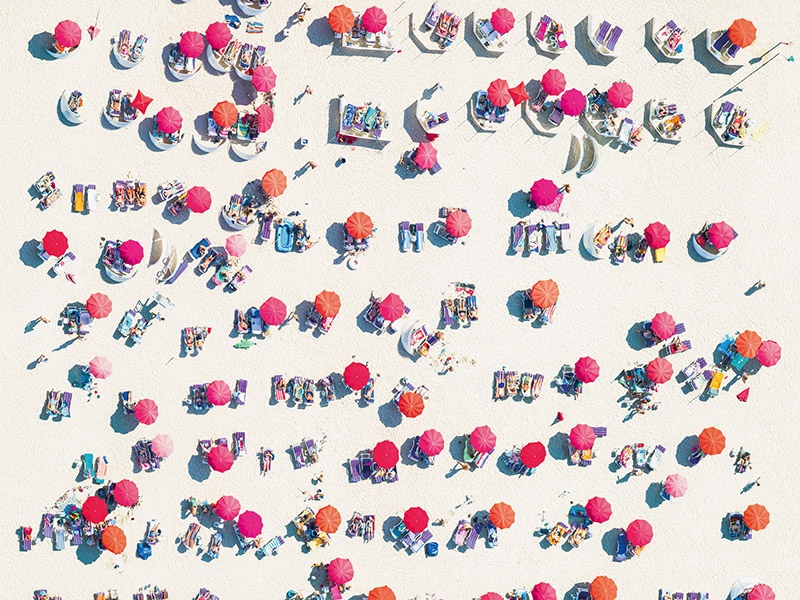 Because he prefers densely populated areas, the self-taught photographer—who quit a marketing job at a Belgian telecom company to focus on his art—isn't interested in using drones. "The web is flooded with drone photography, which is becoming popular. But I'm producing large artworks in one piece—for that you need very specific and heavy equipment," he explains.
Tugo Cheng: Seeking lines and seeing patterns
Hong Kong-based architect and photographer Tugo Cheng clearly sees how his twin passions continually feed from each other. "Architecture and photography share many common elements, such as scale and proportion, light and shadow, color and texture, lines and geometries," he says.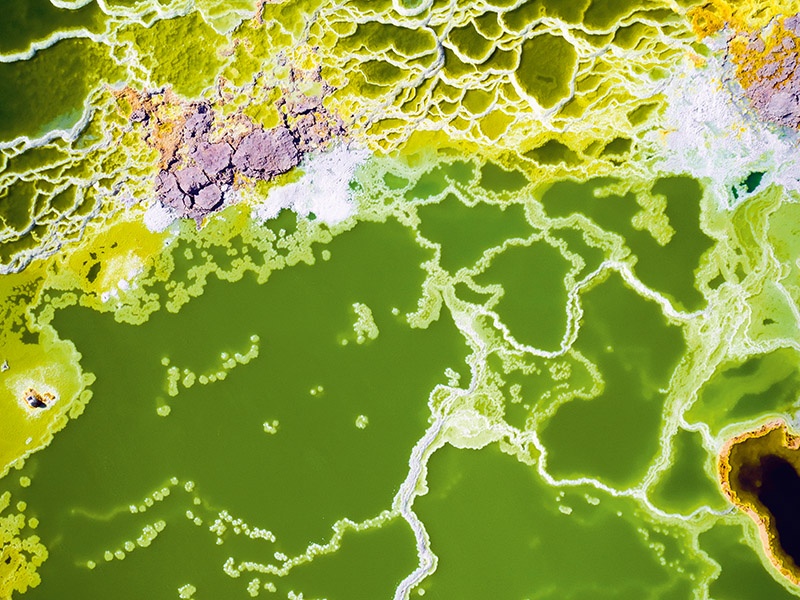 Cheng also believes his architectural training has helped him excel at photography. "Photography is about the imagination and creativity inside, not just the eyes. Only when you have good eyes and a creative brain can you produce good pictures."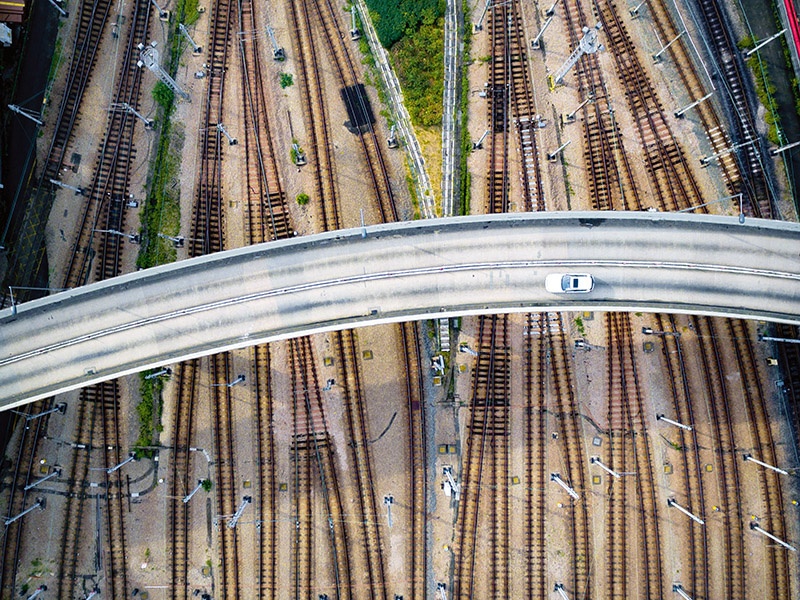 Instead of shooting from a helicopter to get a high-angle panorama, Cheng favors the lower angle of a camera mounted on a drone to capture details of life within the cityscape. "When you shoot too high in the air it is easy to miss the interesting details," he remarks.
Cheng believes a good picture should have three key elements: "First, it has to surprise you. Then, it should inspire you and make you think beyond what you see. And, most of all, it should touch your heart. That is where the art comes in."