You don't need to be an expert to buy a Bordeaux winery, however, you do need expert advice so that you can make well-informed decisions. Vineyards by Christie's International Real Estate, a vineyard acquisition advisory service, comprises what is arguably the largest group of wine and winery experts around the world. Here, vineyard expert Michael Baynes gives his unique insight into buying in Bordeaux.
What are the priorities when buying a winery? Let's take a look at the key categories.
Winery Real Estate: We all know the real estate axiom "location, location, location." This applies just as well to Bordeaux wineries, however, at Maxwell-Storrie-Baynes, we've observed that it is more accurate to say "location, location, timing." In Bordeaux there are 57 appellations all with their own unique regulations and nuances; and all with an influence on the value per hectare of each parcel of vines. Location is a slightly different paradigm with vines. You are looking for proximity to the city and amenities in the normal way – this will influence value, but not as much as the appellation location, which could be the difference between €50,000 per hectare and €500,000 per hectare within 100 metres of each other.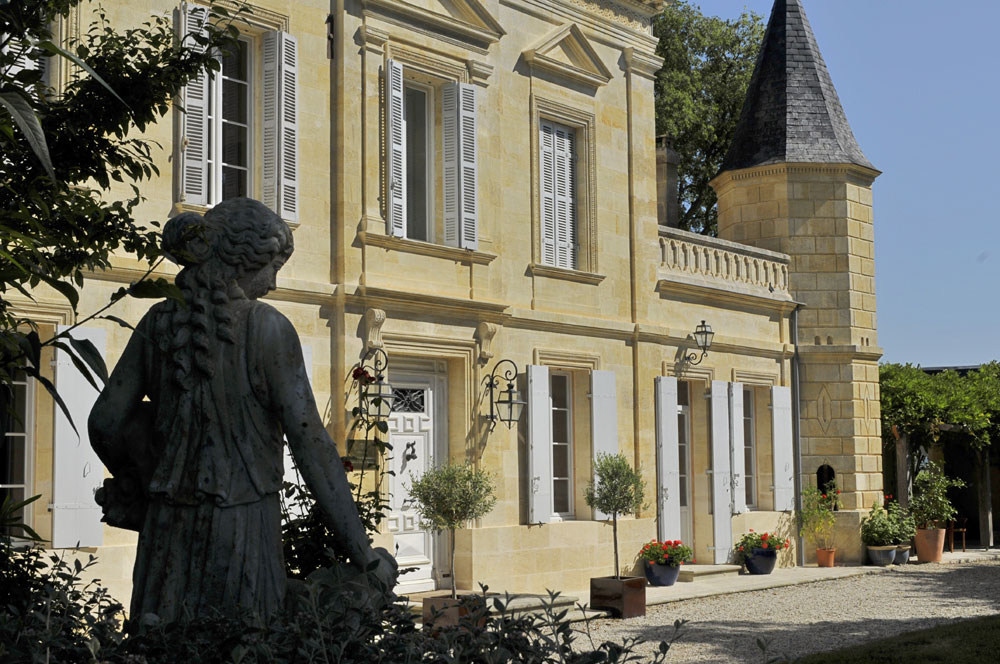 Agriculture: Try to avoid protected low lying and damp parcels. In Bordeaux it is hard to find bad parcels from which a decent wine cannot be produced, however, the best targets will be higher, gentle sloping, well drained, exposed parcels on strong terroir that are planted to the correct density for their particular appellation within Bordeaux.
Technical condition: Bordeaux wineries are very heavily regulated, which of course is what underwrites their continued notoriety and the market's trust in the Bordeaux brand. What you are looking for are technical conditions that can have a significant impact on capital expenditure after the purchase. There are many items we could cover in this list however the main ones to watch are: plant density, working machinery, legal water treatment systems (both for the vat house and for the equipment: two different regulations), worker safety in the vat house, incidence of pcp's thermoregulation (hot and cold), efficient vat house design, sufficient storage for barrels and bottles, and the condition of the roof.
Winery Purchase process: The legal process for buying a Bordeaux winery takes about four to six months for a typical transaction. There are two main choices: the purchase of the shares of the existing company and the purchase of the assets of the existing company, which are then placed into a new company vehicle of your own. Choosing the correct option will be a strategic decision that will affect you in a number of ways, most significantly your tax position both at the point of purchase/sale and also for the future operation.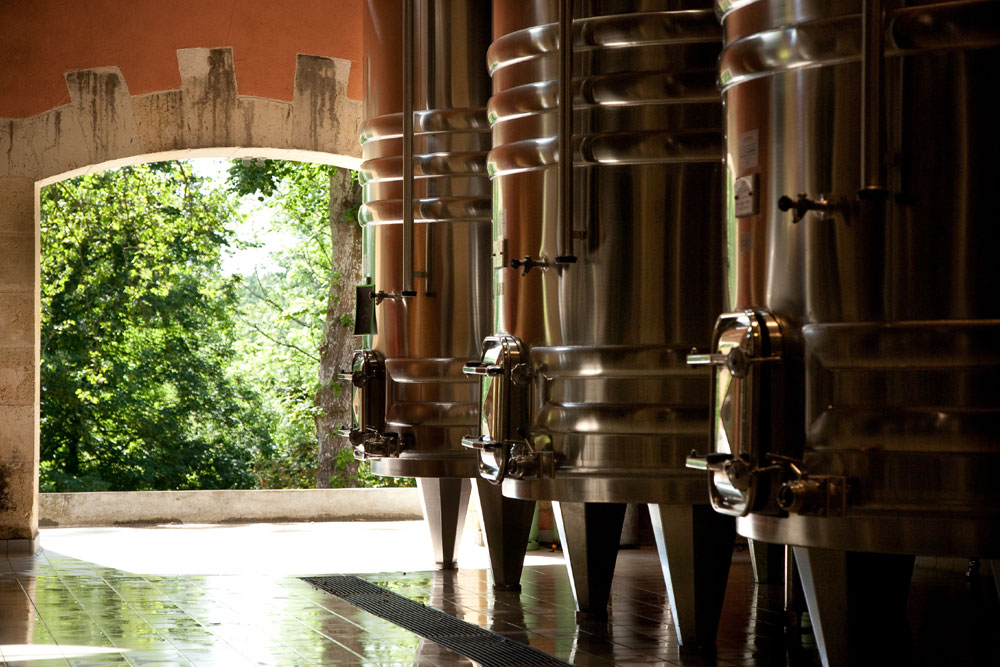 Winery Investigations: After visiting a number of potential Bordeaux wineries for sale you will most likely target one or two for closer inspection. At this time your analysis will probably be with your transaction advisor such as Maxwell-Storrie-Baynes. Once you are ready to make an offer it will be done with a letter of intent (LOI) that will lay out the terms under which you are willing to proceed. Once accepted by the seller you will most likely be given a 21 to 30 day exclusive period to do your investigations. You will need, at a minimum, a winery accountant specialist and a specialist investigator for the operation including management, agriculture, and winery installations.
Distribution: Wine does not sell itself and it is very rare to have a winery that has long-term contracts for wine distribution unless you are willing to spend over €50 million on the estate. For most Bordeaux wineries the question of wine distribution will be the most important one to resolve even if your goal is simply to break even.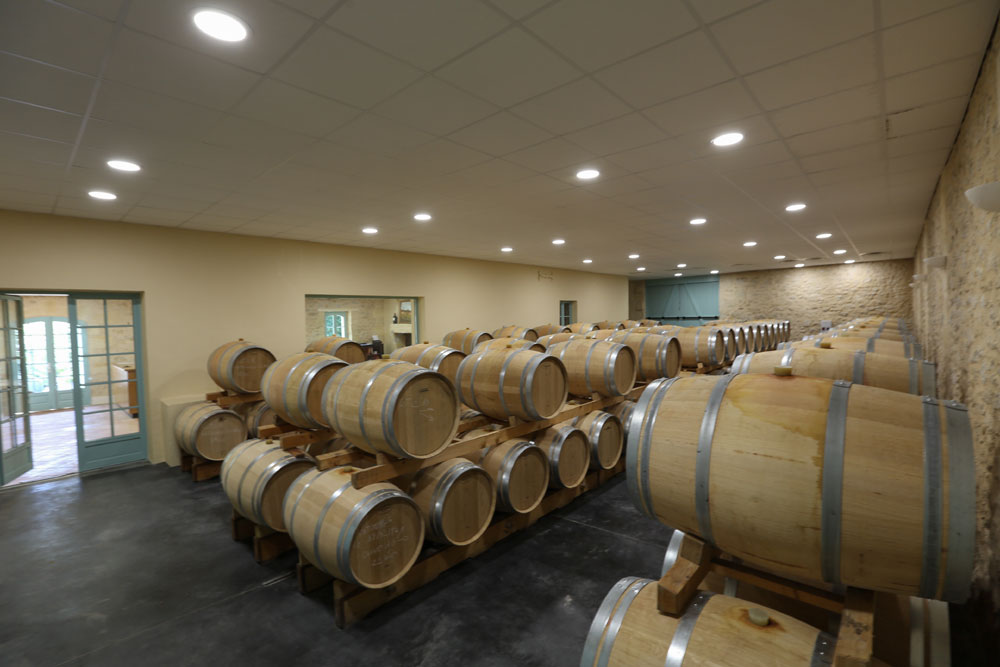 Current Strategy: The owner's current strategy may not be the optimum strategy. We may identify several areas that can be improved at an informal level. What is of critical importance however is to understand what part of the wine market they are already targeting. Are they positioning for a lower cost wine, a quality wine, or a specialist wine? The decision regarding the end target market will have a considerable impact on the way that the winery is operated, and its infrastructure and management.
Your strategy: This is where we encourage our clients to start. Discerning your strategy will be the most significant guide in directing us as we seek the best acquisition target:
What is your vision?
What is your budget?
Who will you sell your wine to, and in which target countries?
What is your quality target?
Do you want to invest in improvements?
Do you want a turnkey operation?
Do you like a particular style of wine?
Do you want a range of colors and qualities?
How involved will you be personally?
How many staff are needed?
—and we are only just getting started.
Buying a Bordeaux winery can be one of the most rewarding adventures of your life. We see our clients enjoying the fabulous lifestyle that a purchase in Bordeaux affords, however to make it a joy rather than a drain the most important thing you need to know is ensure that you are well advised from start to finish.
To learn more about the Bordeaux region's vineyards, viniculture, lifestyle, and luxury property market, visit www.maxwellstorriebaynes.com.
For more information on vineyard acquisitions in other wine regions, please visit www.christiesrealestate.com.