Having worked from a provincial town near Cardiff for nearly three decades, Welsh architect Chris Loyn has recently achieved extraordinary things. His firm Loyn & Co Architects has garnered international recognition for its published projects and gives a rare and valuable insight into the latest thoughts, philosophies, and practices in design. Chris Loyn spoke to Luxury Defined about his life's work and the influences that underpin both his and his firm's success.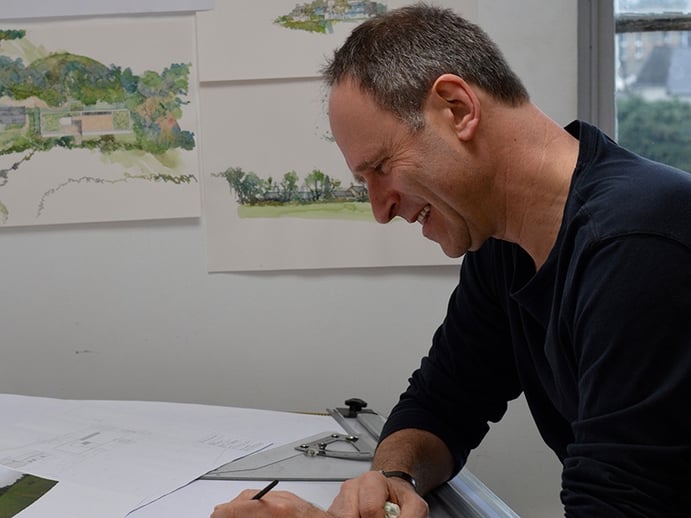 What was your earliest encounter with architecture?
One of my earliest memories is that of a bedroom extension at my parents' home in Cardiff during the early 1960s. A Victorian porch was replaced with a two-story, flat-roofed "cube." I was fascinated with the scale of the change. Not only did it create a new bedroom and other accommodation, but also (unofficially) a space on the flat roof above it that you could access by climbing through a loft window. Sitting there, you could watch the world go by. Today, my office is in a large Victorian property that we extended and where you can sit (officially) on the roof, just like I did all those years ago.
When and why did you set up Loyn & Co?
I set up in practice in 1987 two years after my first son, Seb, was born. In 1989, my second son Jack had a brain haemorrhage at two weeks old. As a result he is severely disabled and has cerebral palsy. I wanted to be around both my children and my wife, so continuing to work at home was the perfect solution. I finally created Loyn & Co Architects in 1992.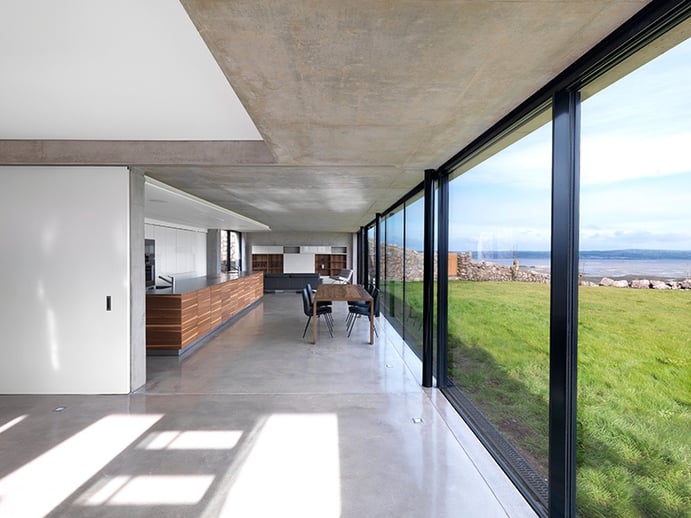 How has the business changed since you started out?
At Loyn & Co, I've always maintained that we must be a design-led practice, working co-operatively in an open-studio environment as a single unified team, hence the practice's now well-known name. We've grown over the years, both in terms of scale and number of projects. Where the majority of our work used to be in and around South and West Wales, we now work across the UK.
A lesser-known aspect of our portfolio is our work for disabled people
In the beginning most of our work was for residential clients—we first won a RIBA award in 2001 for a new modern house within the conservation area of Penarth, where the practice is based. The residential sector is still an area we enjoy and continue to be successful in, not only working with individuals, but also with affordable housing providers and developers. Over the years we've won RIBA awards, the Manser Medal twice and on three occasions the Eisteddfod Gold Medal for Architecture; most significantly, we were shortlisted for the RIBA Stirling Prize.
A lesser-known aspect of our portfolio is our work for disabled people, designing bespoke homes as well as large-scale conversions and extensions. Having brought up Jack with my wife, the practice benefits from first-hand experience of an issue that is very close to my heart.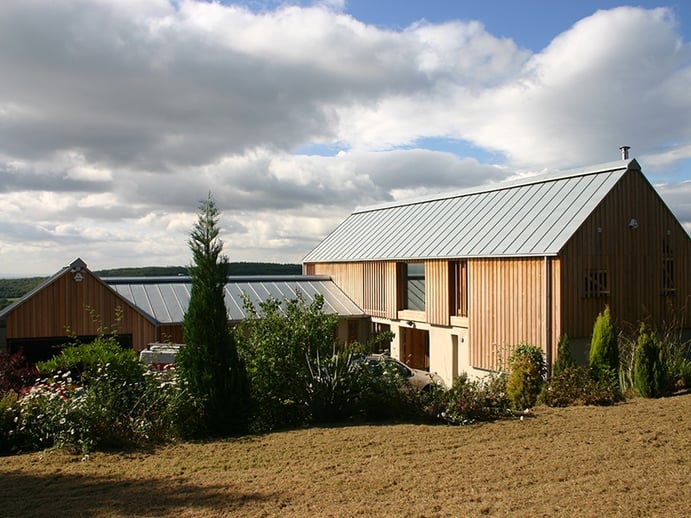 Tell us about a couple of your recent projects.
Two of the most notable, challenging, and enjoyable in recent years have been Stormy Castle in Gower and Outhouse in the Forest of Dean. The former won the RIBA Manser Medal in 2014 and the latter was shortlisted for the Stirling Prize in 2016. Each were remote with difficult access and located on sloping sites in Areas of Outstanding Natural Beauty, where contemporary architecture is not the norm and there's little in the way of architectural heritage to draw on. Rather, the beauty is in the landscape.
Which architectural motifs do you come back to?
It is our belief that group work produces the most comprehensively successful design solutions. The unique response to each site and client brief drives the office's broad and varied output. There is no in-house style as such, although there is a consistency of approach and analysis that repeatedly generates a high-quality design response.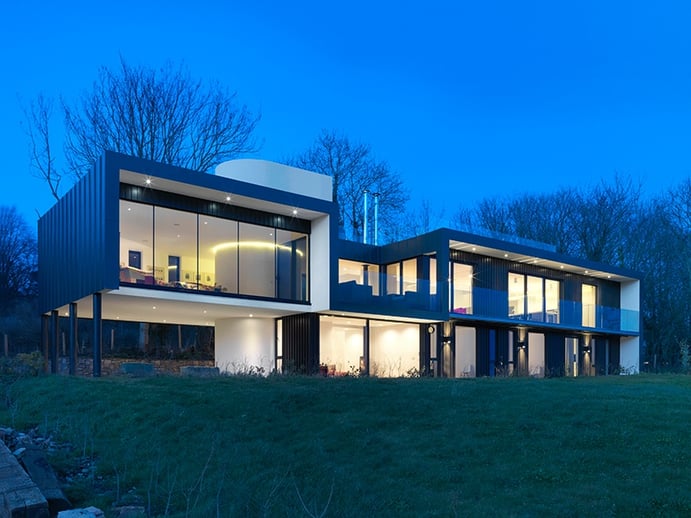 How have you seen the firm grow?
There is a tendency to think of the practice as being mine, that it's all about Chris Loyn. This is understandable, but absolutely not the case. Loyn & Co works as a design studio: we all share and take ownership of our designs. I'm simply the "old man" who set it up 30 years ago. It has since become a wonderfully talented team; many colleagues are past students of mine. We still draw and sketch by hand as well as use computers. Our office is really an extension of university life and our solutions are always contextual and site specific.
It is our belief that group work produces the most comprehensively successful design solutions
Why do people come to you over other practices?
Our marketing strategy has, until relatively recently, been non-existent. Work has mostly come to us via recommendation and reputation. Recommendations even came via local planning authorities, in particular for clients with sensitive sites or listed buildings. We were and continue to be known for our unconventional approach, particularly in Wales, and are often seen as the architects who can successfully design solutions for complex or unusual sites. With the wider exposure we've enjoyed over the past few years, we've been dragged into the Twitter generation, and publicity from RIBA, the BBC and the [Channel 4] TV show Grand Designs has broadened our reach. We now have many more enquiries from further afield. We always get excited by new challenges and creating, hopefully, wonderful architecture.