Since meeting as students of Architecture and Urbanism at the University of Buenos Aires in the early 1970s, Madrid-born María Victoria Besonías and native porteño Guillermo de Almeida have shared ideals and tastes.
Driven by an interest in the political issues affecting Argentina, Estudio Besonías Almeida's mostly residential designs utilize sustainable materials such as concrete and timber, inspired by the great masters of the 20th century. Their award-winning projects aim to work with and enhance the landscape they sit within. Here, the pair talk about their work and influences.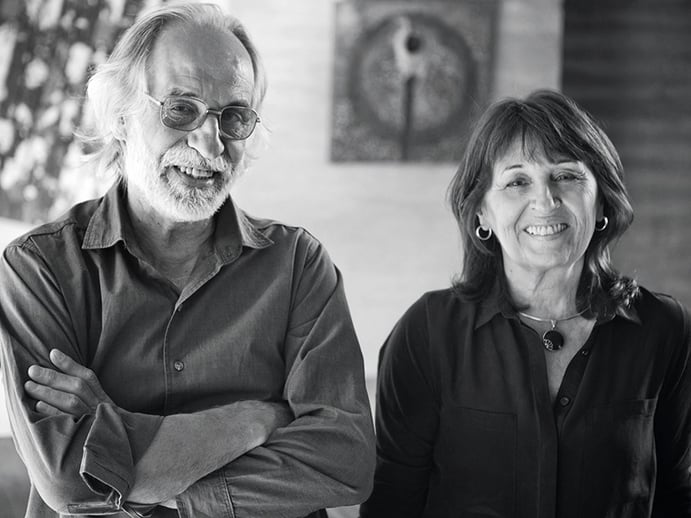 You both graduated in 1975. What was your first professional project?
GA: A house in a suburb of Buenos Aires for a young couple. The project came to us just as we were on an end-of-course trip through Europe.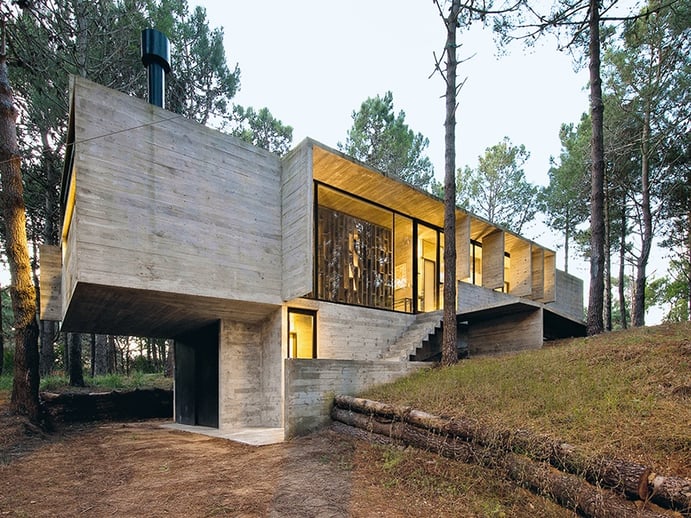 What was the experience like?
GA: Extremely rewarding. We came home from our trip very mobilized, having visited emblematic works of architecture that we only knew through books. Our enthusiasm for experimenting and making our way in the profession was immense.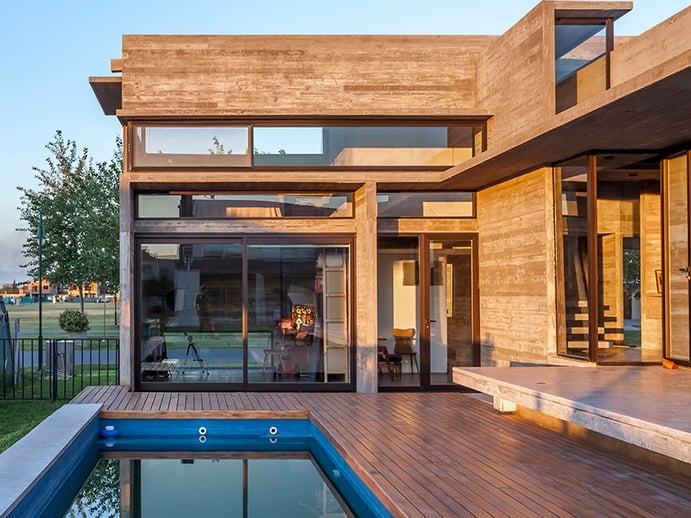 What is Buenos Aires like for an architect?
MVB: Like every metropolis: chaotic, somewhat inhuman, but also engaging and galvanizing. That's why we decided to live and work in the outskirts.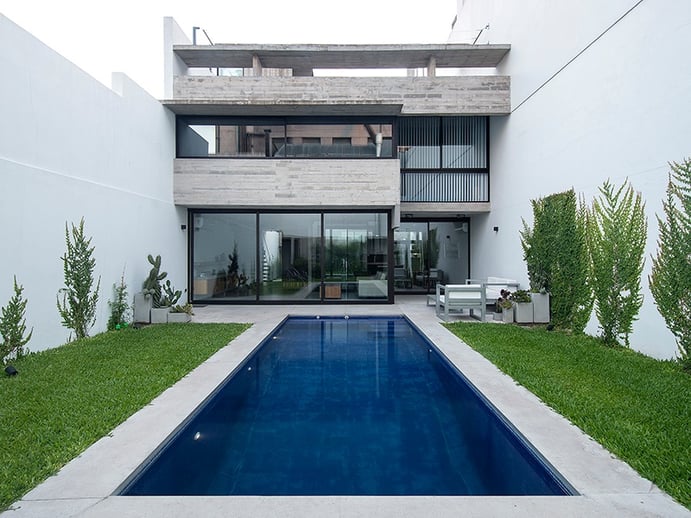 Who has influenced you the most?
MVB: We continue to be nourished by the works of architects such as Alvaro Siza, Peter Zumthor, and Solano Benítez, whose buildings are spaces for experiencing sensations and atmospheres of powerful materiality.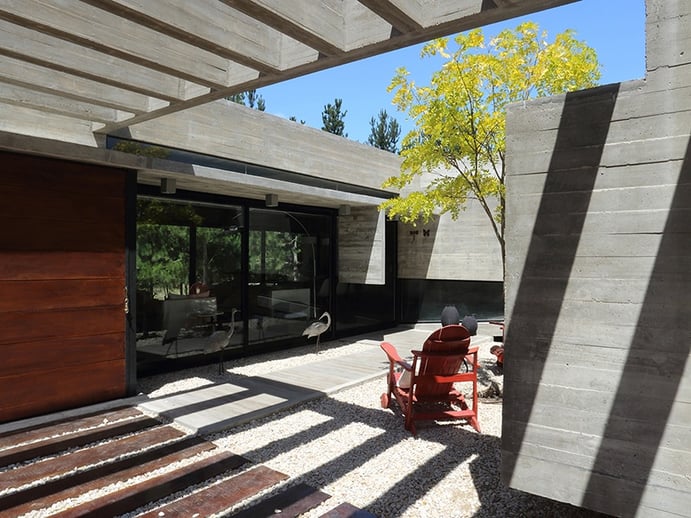 Why is architecture important?
MVB: I suppose because the mere fact of inhabiting inevitably becomes architecture. We cannot get rid of it. However, what I'm sure of is that although the choice of a profession is often totally random, the decision to be an architect has allowed me to enjoy every day of my work, and that's a privilege I celebrate.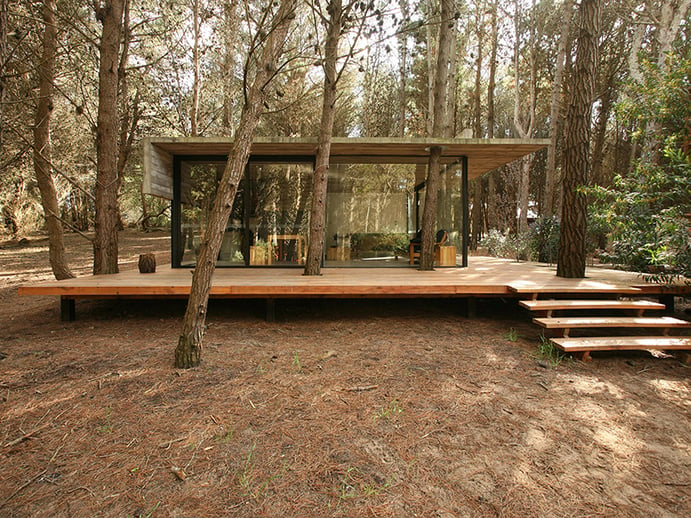 How do you like to work and how much input do you like clients to have?
MVB: We like to work unhurriedly, with time to process the issues that each project entails. We spend a lot of time listening to and supporting the client so that we retain our enthusiasm for what we are doing and the client feels that their dreams are being fulfilled.