A founding partner of pioneering interdisciplinary practice Atelier Alter, Yingfan Zhang splits her time between Beijing and New York, and hopes to work on projects that "express humanity through architecture." Luxury Defined spoke to the architect about her approach to design.
What are your earliest memories of architecture?
My father used to be a general contractor. When I was two, he challenged me to count all the [loads of] sand being used on a construction site. I would collect a stone for every trolley of sand that came in. At the end of the day, I would show my father all my stones, as an answer to his question. That was probably my earliest encounter.
Growing up in China, the Great Wall, the enchanting Classical Gardens of Suzhou, and the mausoleum with the Terracotta Warriors [the Mausoleum of the First Qin Emperor] are all key architectures for me. Among the historical structures, the Stele Forest in Xi'an is the first piece of work that shocked me with its architectural power.
I began my architecture career at The Cooper Union [in New York City], so the first "architecture" I ever lived in was the Foundation Building. [An 1850s Renaissance Revival-style building, its interior was redesigned by John Hejduk in 1974]. Its interior is full of poetic narratives; I felt the spaces whispering to me from time to time. Those whispers built my faith in architecture in my early 20s, and they've kept encouraging me to fight for it ever since.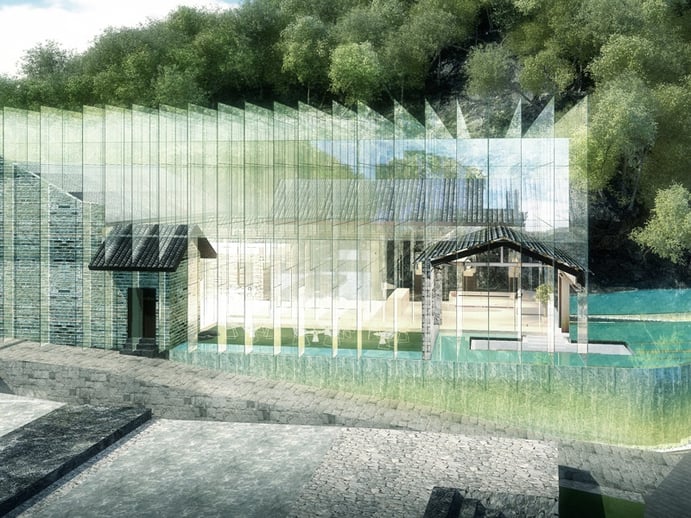 What was your childhood ambition?
When I was around seven or eight years old, I dreamed of designing a large building with bronze found in ancient China. The integrity of Chinese history lies in the high podium and the dignified structure of a building. I can't recall why I thought about that; I did not even know architects existed. The dream still seems to be true for now.
Why did you establish your own practice, and how did you meet co-founder Xiaojun Bu?

I met Bu in 2007 at the Harvard Graduate School of Design. We were upper and lower classmates back then. We decided to work together because our different educational backgrounds gave us differing understandings of architecture. Bu was trained in the Chinese educational system of architecture, with an emphasis on practice; I entered it from a Western point of view, focusing on architectural theories. For each project we worked on, we tried to understand it from our unique perspectives. We have been fighting very hard to bring theory and practice together in the very demanding construction environment of China.
We started Atelier Alter in 2009 in order to create a space for us to think about architecture more independently. Having your own practice is a way of declaring one's own architecture manifesto. It's more like a religion to us than a profession. My mentor, Raimund Abraham, always encouraged me to be independent, both in thoughts and in practice.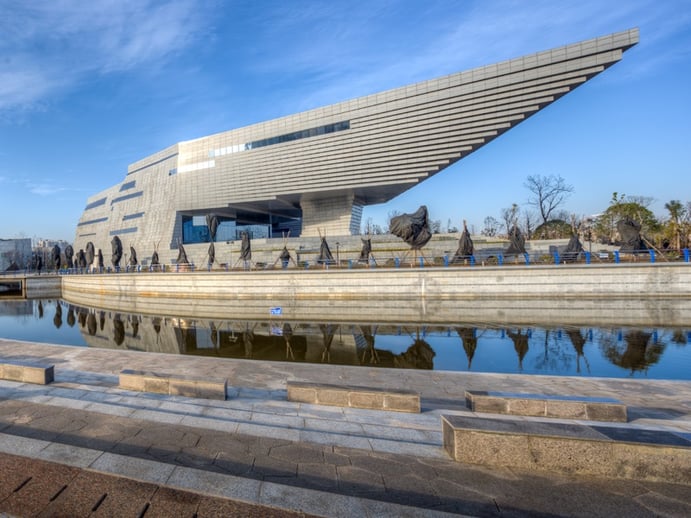 How do you divide your work?
Sometimes I develop the architectural ideas behind the project, then Bu picks up the work later to realize the project. Sometimes Bu will develop the project first, and I will come in to sharpen the architectural syntax. Other times, each of us might work independently on different projects from design schemes through to completion.
Our working arrangement is very dynamic; it all depends on the schedule for each project, our individual preferences, and many other unforeseeable conditions we might encounter along the way. Even though it's taken many years for our workflow to become smooth, we try everything to protect every original idea that might come out in the process of working.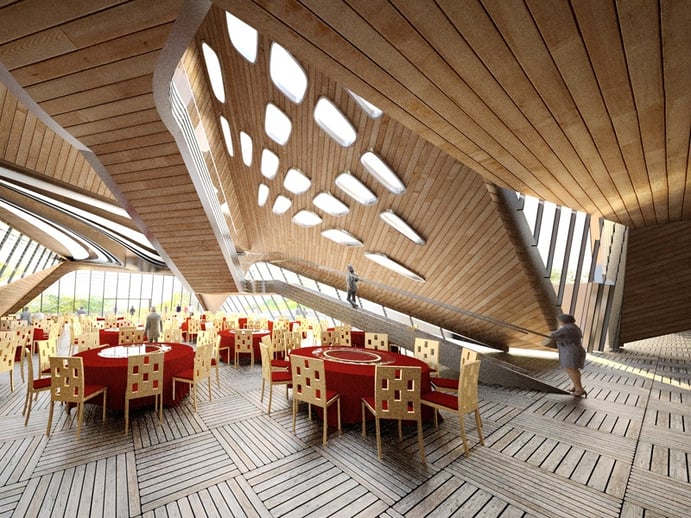 What is the Atelier Alter way of working?
Atelier Alter is a practice that gradually defines its unique approach to architecture through "alterations." We haven't yet reached a point where we have established our own architectural language; we are still searching for it. In each project, we have very high respect for the context of the site. Rather than imposing ideologies, we reinvent architectural syntax by reinterpreting the physical and metaphysical context for each site. We try to remain "unknown" to the site, and we are cautious about imposing any pre-existing architectural language. This is very difficult in a fast-paced construction environment, but we are getting better and better at it.
How do you find splitting your time between Beijing and New York?

It is challenging, because we have to adapt to situations rapidly each time we switch a time zone. The constant culture shock, however, makes us critical of the fixation we might develop if we stay in one culture for too long. I like the clarity of thought we might get as we work across cultures.
How do you begin working on a project?
I believe the real architecture invention comes from what I call "programmatic creation." I look at similar projects to see what has been done before, what is left open, and how far we can go with artistic freedom. I try to understand the nature of the building – what are the architectural issues I can tackle and test back and forth with the site?
I always find artifacts from the area intriguing, as they capture the spirit of the place. Then I do a critical architectural analysis of these artifacts to unpack the spatial and temporal complexity latent within them.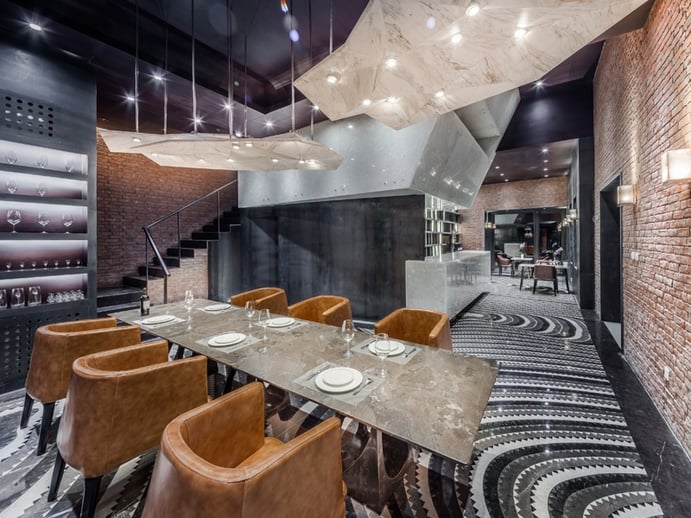 Tell us about some of your recent projects.
We've just completed the construction document for the Beijing Institute of Technology (BIT) Sports Center, which is now under construction. We've also completed the schematic design for a rehab center for paraplegic patients, and are working on a pavilion in Dubai and a kindergarten in Quebec. I like to work on projects that express humanity through architecture.
And the ones you're most proud of?
The Museum for Qujing Culture Center, the BIT Sports Center, the Xinglong hot-spring resort, and the competition scheme for the Guggenheim Museum in Helsinki are projects that I feel most confident about.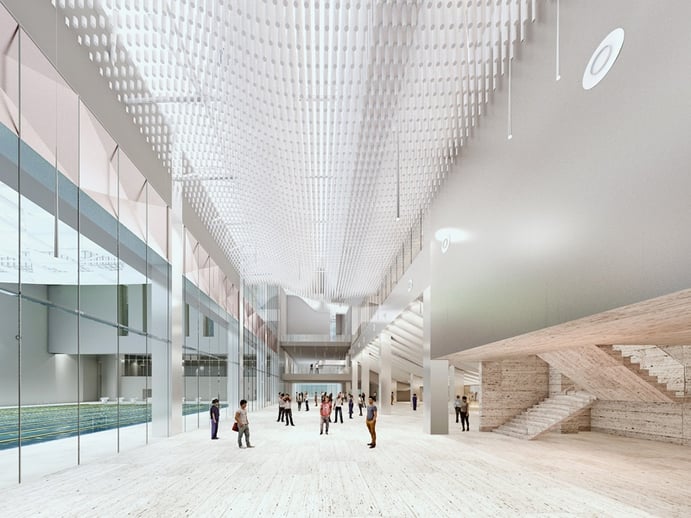 You're also carrying out some ongoing research – can you tell us about this?
I have always been interested in developing architectural syntax from the cultural context of the ancient Silk Road. Recently, I have been focusing on two research projects: the first looks closely into the poetic and aesthetic structure of Chinese calligraphy, and I am trying to derive a series of spatial syntax from the study. The second studies the remaining and vacant structures on a trading path along the Silk Road, from which I attempt to extract the spatial formation of courtyard houses.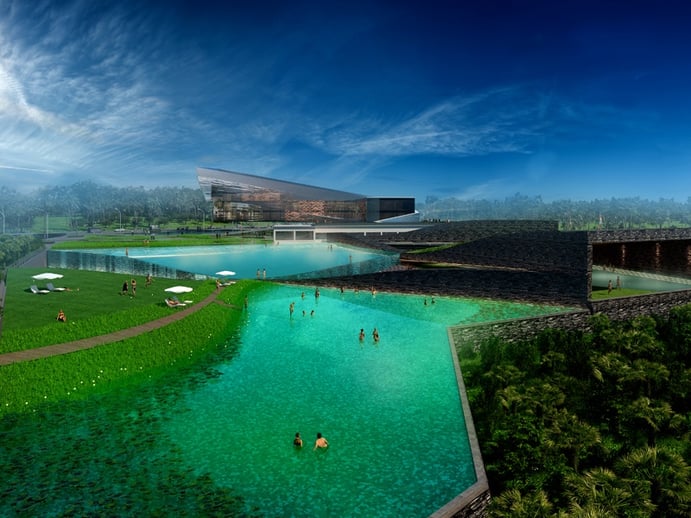 How would you describe your own home?
As I require extreme clarity in my office, my home is a relaxing space full of sunshine, with pencils and charcoals spread all over the place. I live high above Beijing. The windows in my apartment stage a show of the city for me and allow me to watch rainbows, thunder, and fireworks…
What would be your dream commission?
I studied Chinese poetry and Chinese painting when I was little, which impacted my artistic life deeply. So, my dream commission would be a structure devoted to Chinese poetry or painting.