Art galleries around the world are currently dealing with a couple of fascinating but challenging shifts: the nature of art, and the behavior of people who go to see and experience it. While some elite institutions still simply hang framed paintings on walls, new venues that champion contemporary art are aiming to draw a wider audience through multimedia installations and performances, as well as conventional exhibitions.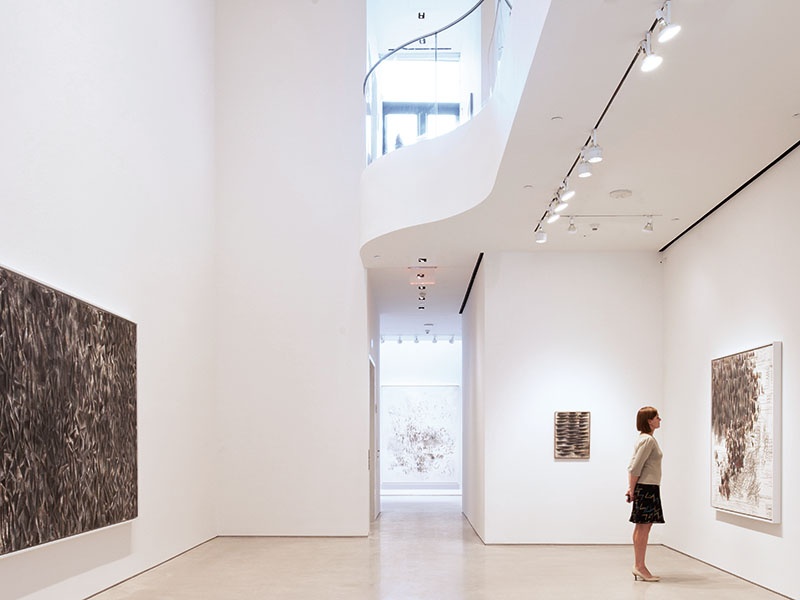 This transformation is partly due to the rise of social media, which is shaping the art world and how we engage with it. Instagram is now the primary space where we create, upload, share, and consume imagery. Indeed, nearly every major gallery now has an Instagram presence—MoMA has 3.4 million followers, Britain's Tate galleries 2 million—while artists from Banksy (2.1 million followers) to 2017 Turner Prize winner Lubaina Himid (a more modest 3,652—and growing) are increasingly making art accessible and shareable.
Today's art venues need to perform a double act as glorious, welcoming, flexible structures
From New York to London, Hong Kong to Vancouver, everyone in the art world—not least gallery owners, museum directors, and their architects—is grappling with this new landscape. The upshot? Today's art venues need to perform a double act as glorious, welcoming structures that are flexible enough to host all manner of artistic endeavors. And look great in photos, too.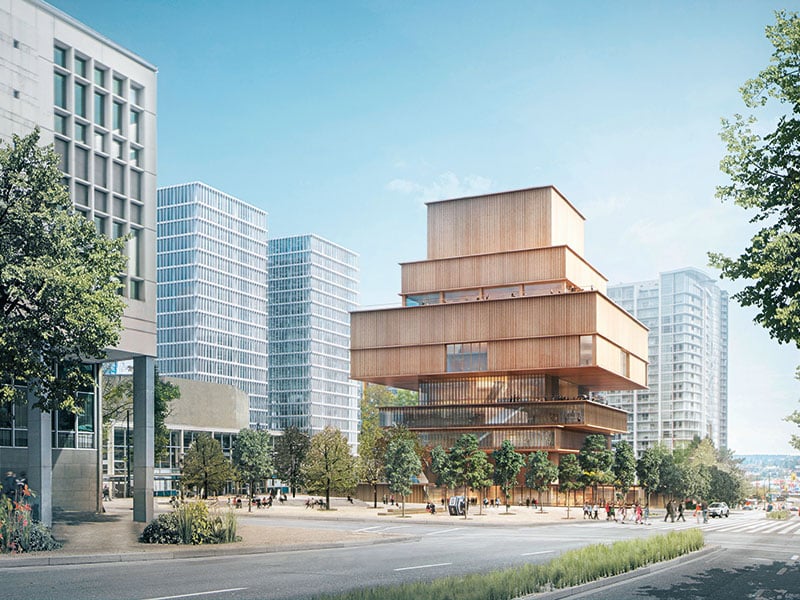 Beyond the blank canvas
The home of New York's Sperone Westwater Gallery—designed by architects Foster + Partners—epitomizes these trends. "We designed a large, double-height, column-free space that could accommodate a variety of media—from large video installations by Bruce Nauman to Susan Rothenberg's drawings," says Michael Wurzel, partner at Foster. "It also lends itself to performance art and, by extension, becomes a space that can be used for events and openings."
For the new Vancouver Art Gallery expansion, scheduled to complete in 2020, architects Herzog & de Meuron are putting together art spaces of differing height, proportion, and size. There will be big suites by the lobby and at levels five and six, with smaller exhibition spaces around the courtyard and on the roof terrace on level seven.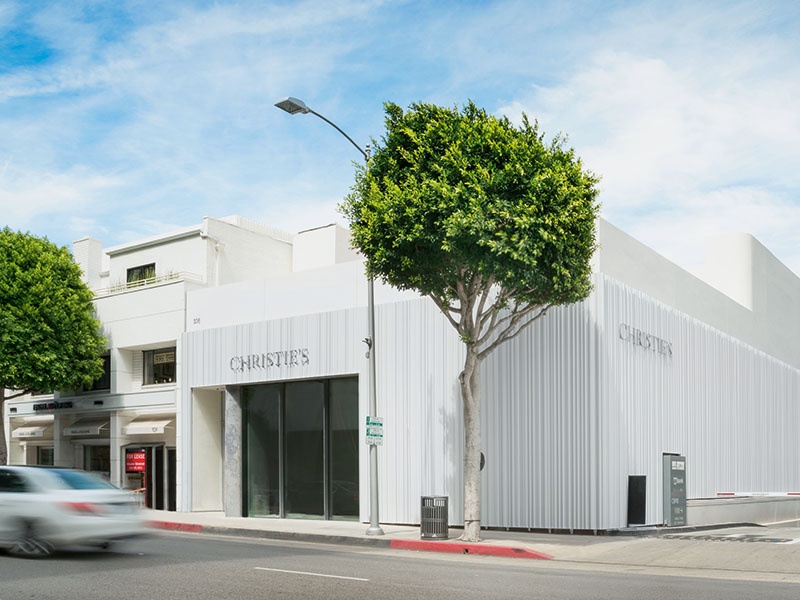 Meanwhile, the new Christie's showroom in Beverly Hills, created by design and architecture firm wHY, will accommodate traveling exhibitions of major lots in upcoming sales, so customers can see the attractions in real life. Hence its two floors of space, totaling 5,400 square feet.
Diversity breeds flexibility
For Paloma Strelitz of the Assemble collective, who is designing a new gallery for Goldsmiths, University of London, "gallery architecture is about creating an infrastructure of possibility. Given that there is no fixed format for artwork, it follows that there should be no preconceived limitations of the forms of spaces where art practice happens. In conceiving a gallery there needs to be an awareness of the diverse forms that art practice takes, and a desire to represent and enable the breadth of work being created."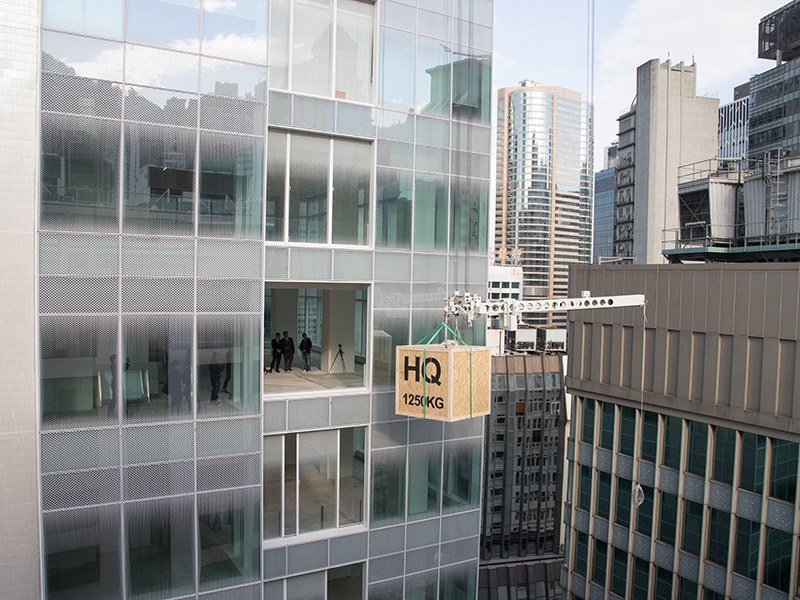 Big artworks demand ever more sophisticated logistics that go beyond the strength of the floor and ceiling heights. In Hong Kong, architect William Lim, of local firm CL3, has created a stacked block of commercial galleries, collectively known as H Queen's. The building boasts a hoisting mechanism from street level to the rooftop. The system can lift large pieces up the outside of the building and then through the big sliding windows on every floor. Tenants include the galleries of David Zwirner, Pace, Pearl Lam, Tang Contemporary Art, and Whitestone.
Gallery architecture is about creating an infrastructure of possibility
It is important for galleries to know their audience, and Lim has done his homework. "For collectors, it's important in a place like Hong Kong to have a good collection of galleries together, because it's difficult to hop from building to building." In Hong Kong, galleries are typically in separate commercial buildings that can be blocks apart, and visitors often have to pass through the buildings' security to enter.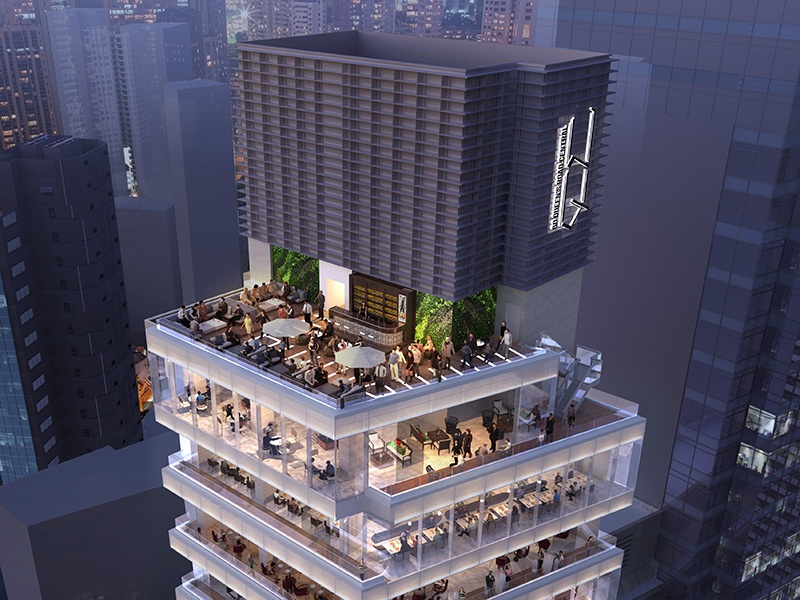 Making it social
A gallery that offers myriad facilities alongside great art in generous spaces is now seen as a contemporary form of civic and collective space—think London and the Tate Modern's Turbine Hall, for example. As Strelitz puts it, "As a space of exchange, spectacle, and debate, the gallery is a container of civic life." Tate is clearly doing something right. In the year to September 2017, 8.4 million people visited its four UK sites overall, with 6.4 million of those going to Tate Modern.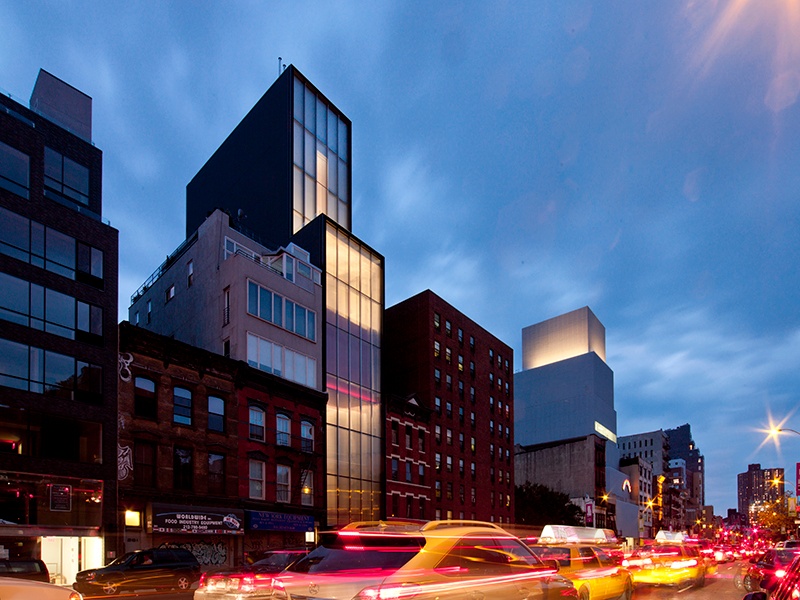 Lim expands on this idea: "Experiencing art has changed; it's now an interactive, social event.
Art and museums have taken on a new meaning, probably because of the way art is developing. Art as performance needs audience and participation."
So, when Herzog & de Meuron's Vancouver Art Gallery opens its doors in 2020, it will focus its efforts on creating links between artists, arts, and "diverse communities throughout the city, province, and around the world."
Galleries also lure visitors with an exterior that reflects or complements the objects and activities inside them. wHY's building for Christie's, for example, is wrapped in an undulating curtain of pearlescent white aluminum.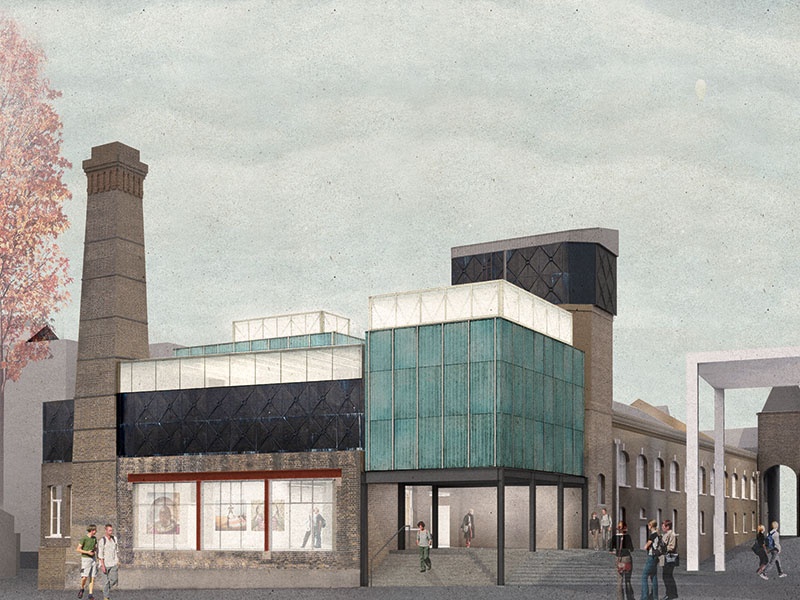 In step with the surroundings
Such design statements, of course, need to fit into their neighborhood. Assemble's gallery for Goldsmiths will be housed in the redeveloped Grade II-listed Laurie Grove Baths and adjoining water tanks. "In the center of the existing building fabric, we are cutting a large void to create a double height project space," Strelitz explains. "This will be the symbolic and spatial heart of the gallery for installations, performances, screenings, and events."
Also in the UK's capital, Damien Hirst's Newport Street Gallery comprises the conversion of a terrace of industrial buildings, flanked at either end by new structures. Architectural firm Caruso St John specified a pale red brick for the new façades, to mimic their older neighbors.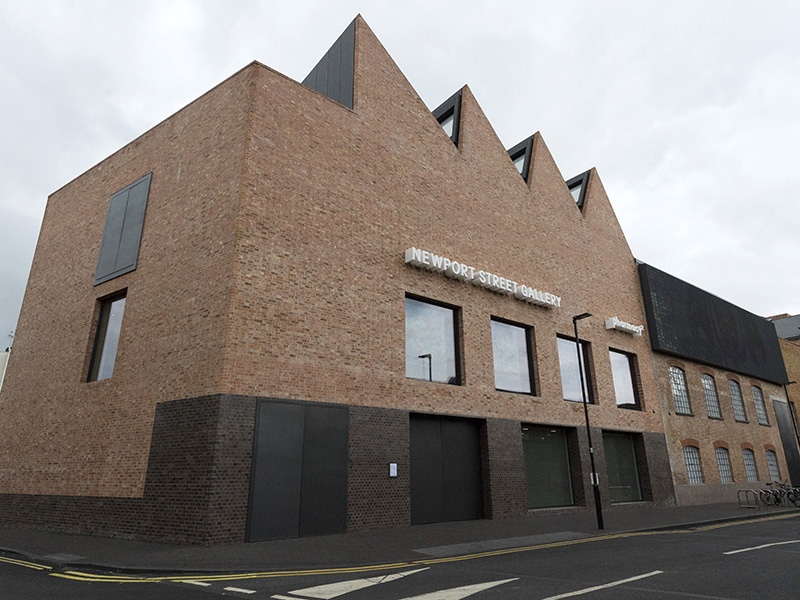 Of course, repurposing existing structures can be quicker than starting from scratch. Assemble won the Goldsmiths job in 2014, the building work began in November 2017, and it will be open to the public in 2018. In contrast, the Fosters + Partners project to transform New York's Sperone Westwater Gallery has taken eight years in total.
These developments show that architects trying to reimagine art galleries have a responsibility that goes beyond existing audiences and art. "While designing, not only do we have to look at the current collections, but also look to anticipate future change," says Wurzel.