As a fledgling artist, Mariella Bisson didn't have to look far for inspiration. "I come from one of the most beautiful places in the world, northern Vermont. It is wild there. It's deep woodland, pines, dark-blue lakes." Her father was a painter, and the family lived in a house once owned by celebrated poet Robert Frost. "I kind of didn't have any choice about becoming an artist."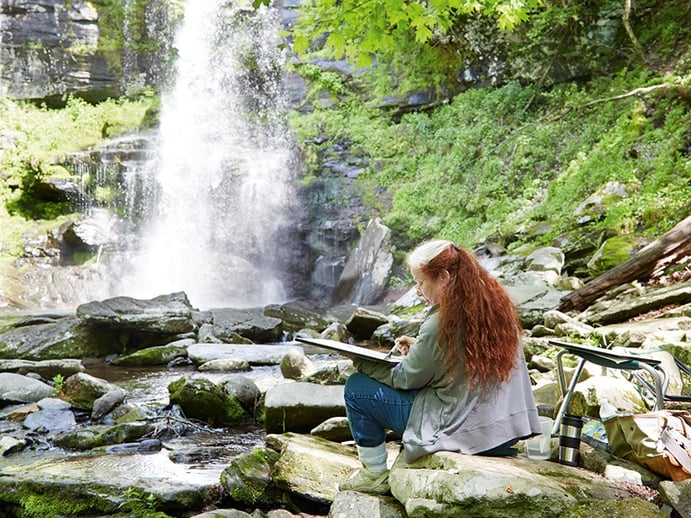 While studying for a degree in drawing at New York's Pratt Institute and yearning for the space and greenery of her youth, Bisson made her first trip to the Catskill Mountains north of the city. A waterfall she came across one day was to prove a turning point in her career.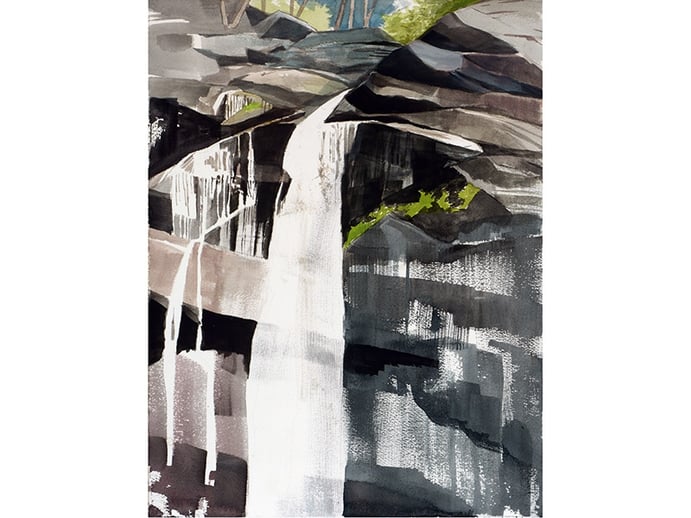 "It occurred to me I could depict it in collage. As soon as I started to work in this way, I knew I was on to something." It was the beginning of the graphic, sculptural landscapes that have come to characterize her work.
Watercolor is the most difficult of all painting media. There's no reverse gear. There's no removing.
Today, the artist is collected as much for her watercolor "field paintings" as for the collages they inform. Painted from life in outdoor locations throughout New York state and New England, the watercolors give "information but also mood, an emotional message. A place has a personality."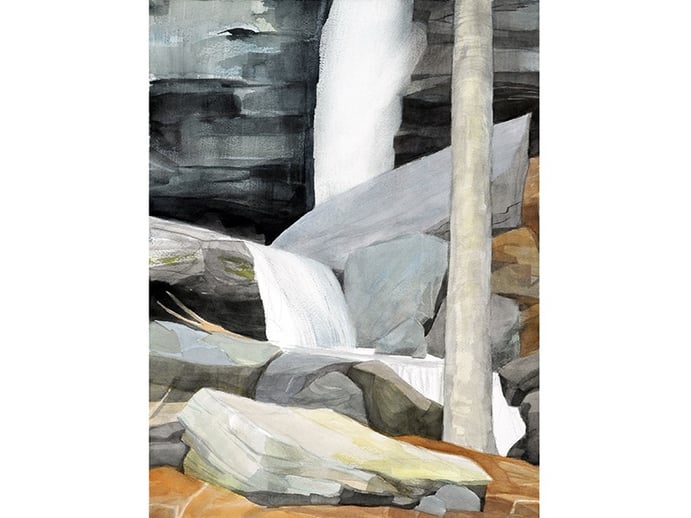 Although she discovered watercolor late, Bisson was attracted by its similarities to drawing: "Every small, sensitive change of direction, every small emphasis in the fingers is immediately transferred onto the page. Yet the palette is endless."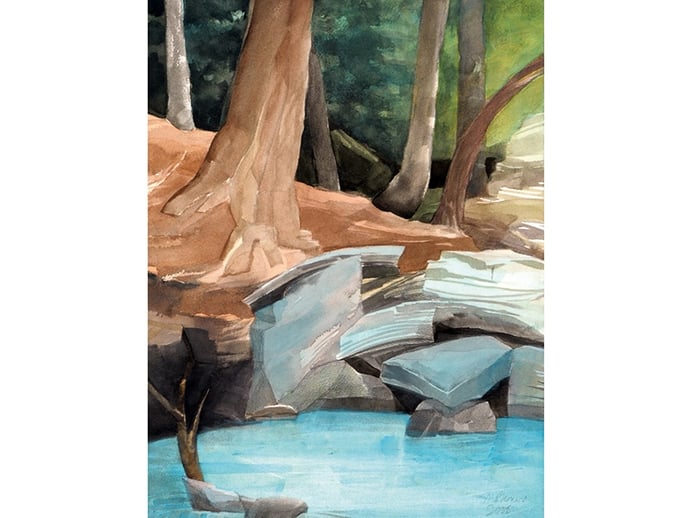 She also enjoys the challenges it presents: "Watercolor is the most difficult of all painting media. There's no reverse gear. There's no removing. If you look at my paintings, every single one contains a bright white that is the untouched page. For me, that's the heart of watercolor. The thing you don't touch is just as exciting as all that you do."