Scale drives the bold, large-format watercolors David Antonides produces: "I might use between 80 and 200 liters of water, repeatedly applying washes and working the paper a lot." A recent project saw the Berlin-based Canadian artist take this technique even further, leaving his paper outside in the rain before painting on it, then returning it to the elements. "By the end, the paper had such a great feel. It's good to collaborate with the paper. Working together leads to some interesting surprises."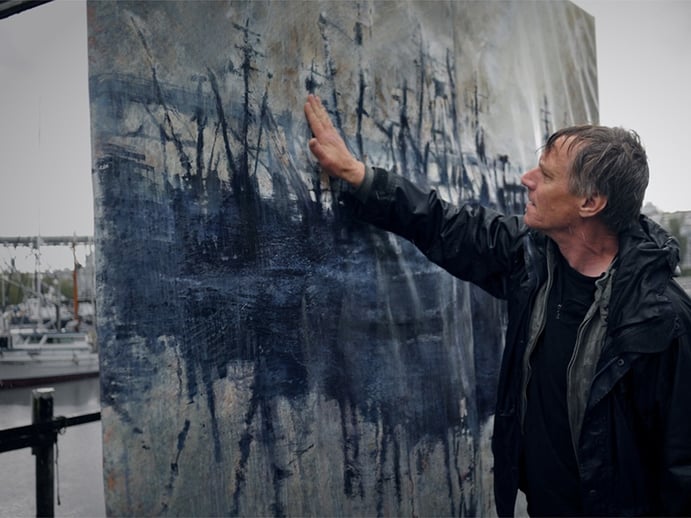 Formerly a tech pioneer, cofounding a wireless-technology company in 1984, Antonides sold his business after 12 years at the helm. "I didn't hesitate in what I wanted to do next. I wanted to paint."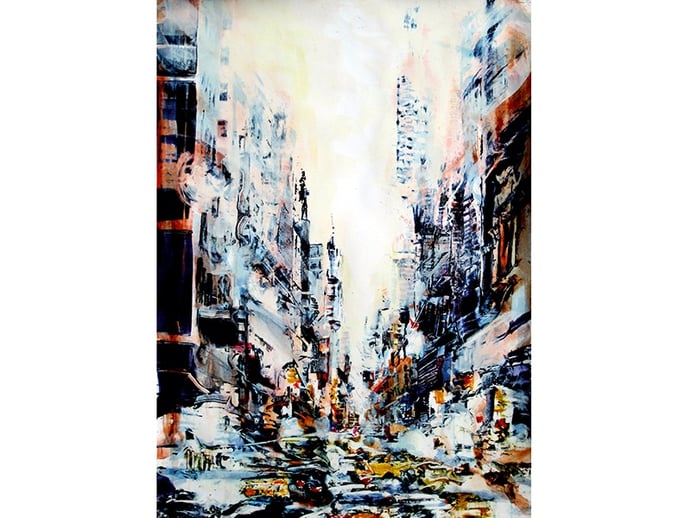 He studied in Vancouver before training at The Art Students League of New York, whose alumni include Roy Lichtenstein and Jackson Pollock. It was here he moved from figurative work to the cityscapes for which he is now best known, and first began working on a grand scale.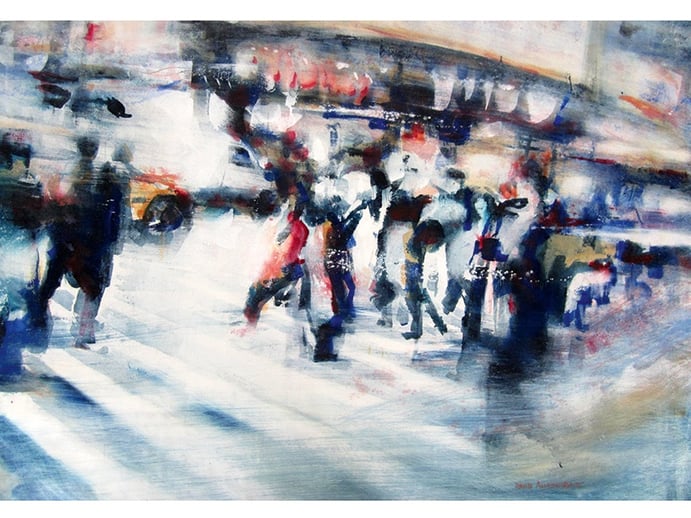 "A teacher commented that I looked so constrained and suggested I try using a larger size of paper. As soon as I did I felt my work open up."
To me there's something beautiful in that contrast between delicacy and strength
Antonides takes a particular pleasure in defying the conventions of watercolor, both through the scale and drama of his work, and by using steel brushes and other tools to "disturb" the paper.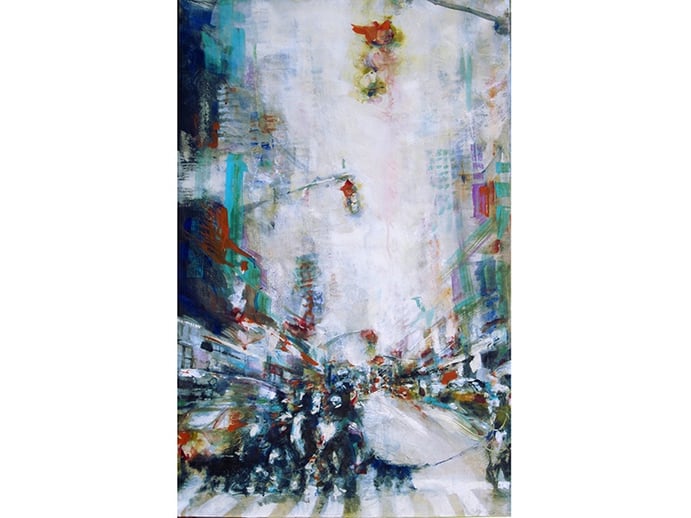 "Many watercolors are painted in a fragile way. They are the sort of thing maybe your aunt would do on a Sunday afternoon. But I prefer to make them dense and powerful. It's a way of pushing the medium in a different direction. Sometimes I know where a piece is going to go, sometimes I don't. To me there's something beautiful in that contrast between delicacy and strength."