Stina Persson's work is defined by sweeping lines and, most importantly, vivid watercolor. Yet the Stockholm-based fashion illustrator came to the medium almost by accident. During her illustration degree course at New York's Pratt Institute, "we didn't have a single class in watercolor.
"But after school I made large-scale acrylic portraits. With acrylic you mix the paint with water, and all that dripping and bleeding kind of moved into my work."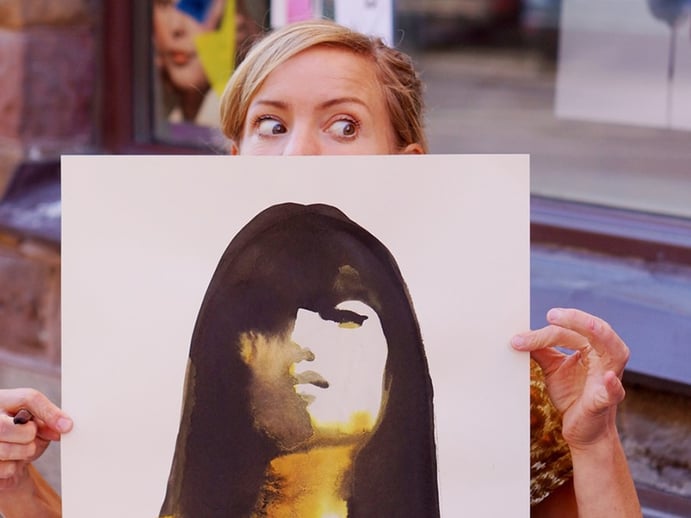 When a teacher introduced her to Dr. Ph. Martin's watercolor dyes, she never looked back. As an artist, Persson relishes the liquid's unpredictable nature.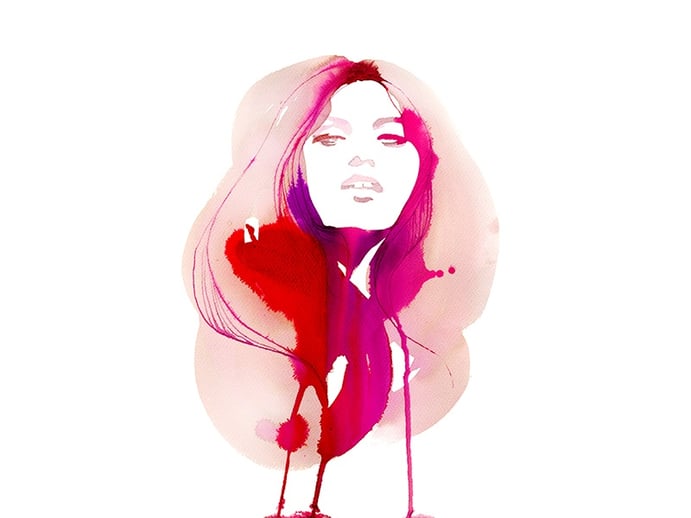 "Watercolor is brutal because it just flows. You'll have this great piece and all of a sudden you have these long yellow drips. Sometimes they ruin it. But I like that spontaneity. It's almost like two people working on a piece; the paint does its thing and I try to do my thing."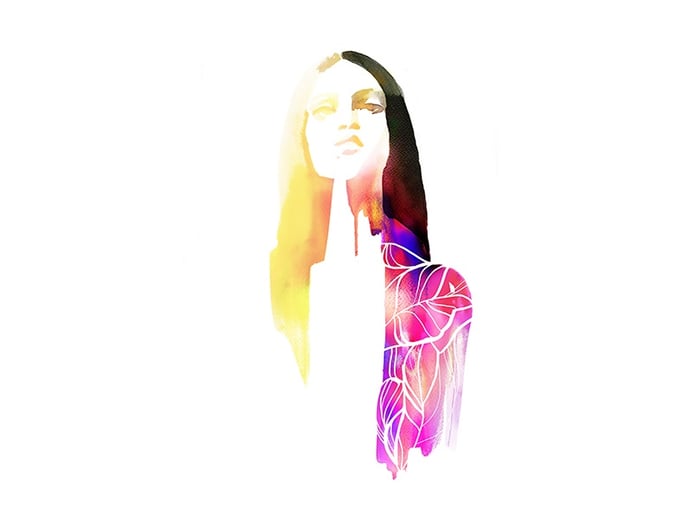 Its natural looseness and movement complement a style that is dynamic rather than romantic. "I work quickly, but I might do 50 pieces before I get the one that's right. Watercolor gives that sketchy feeling, almost like someone is scribbling on the edge of the catwalk. But it's important to me that my images have weight, too. I don't want them to be fluffy."
The paint does its thing and I try to do my thing
A sense of depth and an aversion to an overly cutesy aesthetic are key to the contemporary watercolorist, as is a desire to develop the form. Persson lists Austrian figurative innovator Egon Schiele and Brooklyn mixed-media artist Meri Bourgard as bigger influences than, say, Turner or Singer Sargent.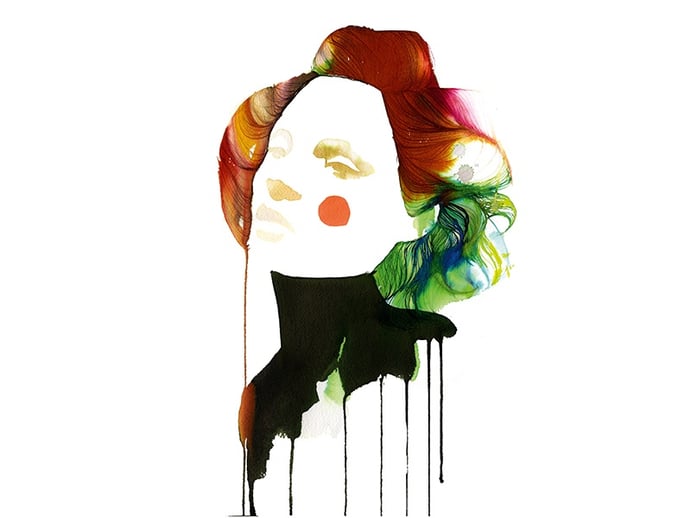 "Watercolor often gets a bad rap… But it's much grittier today. We'll introduce ink to get a different look—anything to stay away from kitsch."