Sometimes it really is a case of right time, right place. Those times began for surfboard-maker-turned-shaper Guy Okazaki in the 1950s, in Waikiki, Hawaii. He became the area's best surfer but turned to shortboard-making when a friend was too busy to build him one. Today, Okazaki and his team make custom longboards and shortboards from their studio in Venice, Los Angeles.
"My whole family surfed, and we were always at the beach. But I wasn't a good swimmer and ended up on a surfboard more for survival than choice."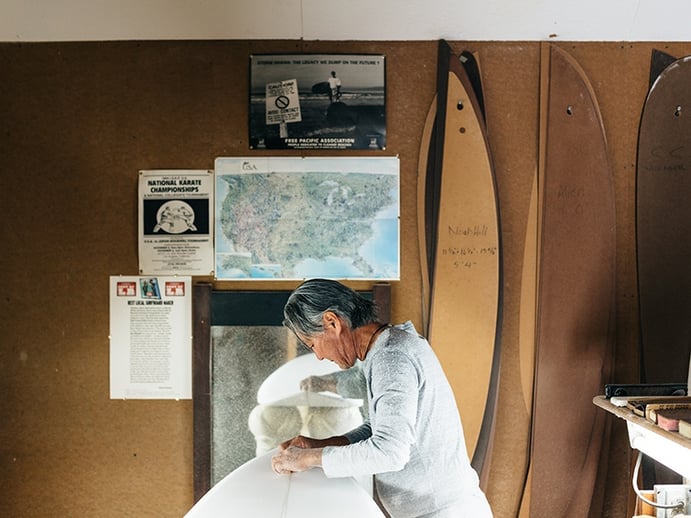 "Up to the late '80s, it was all about shortboards, but fashions change. Now anything goes. The trend is to learn on a longboard, as I did, then move on to the short."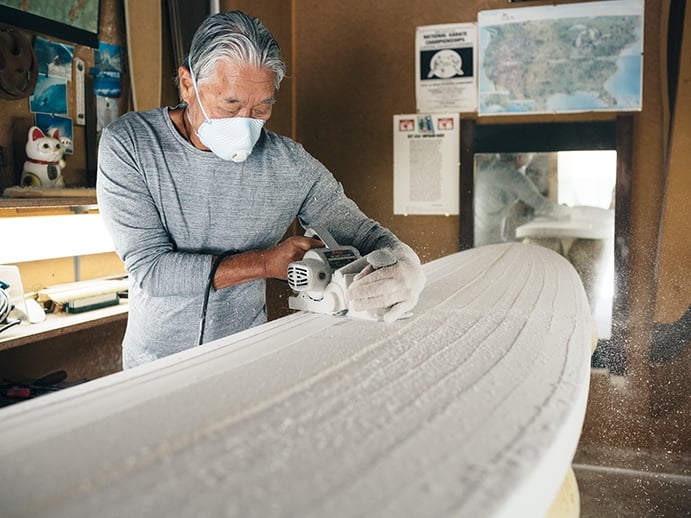 "With a shortboard you can zip under the waves. There are more maneuvers; you can stretch yourself more. With a long board the length makes it floatier, so catching a wave is easier, but there's a trade-off. When the wave breaks, you're hanging on. It's a metaphor for life!"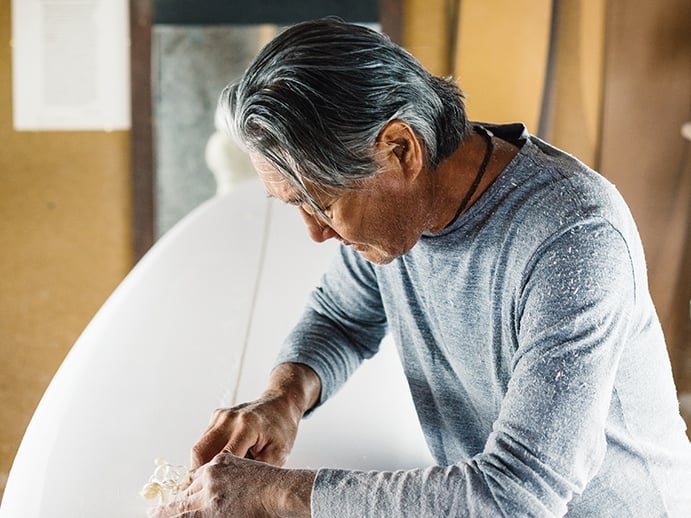 "If I were to use a music analogy, I'd say longboards are like the blues—iconic but just three to four chords. Whereas shortboards are jazz."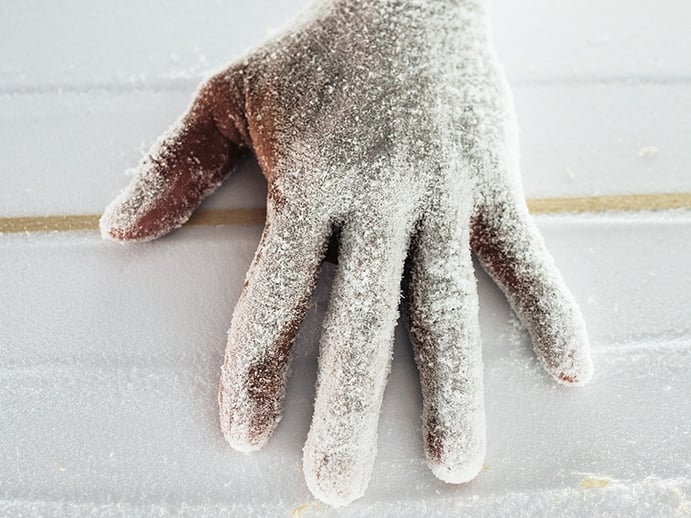 "I take inspiration from birds, the ocean, and the planet. My mantra is 'fast and loose.' I want to make the next best, fastest, and most maneuverable board around."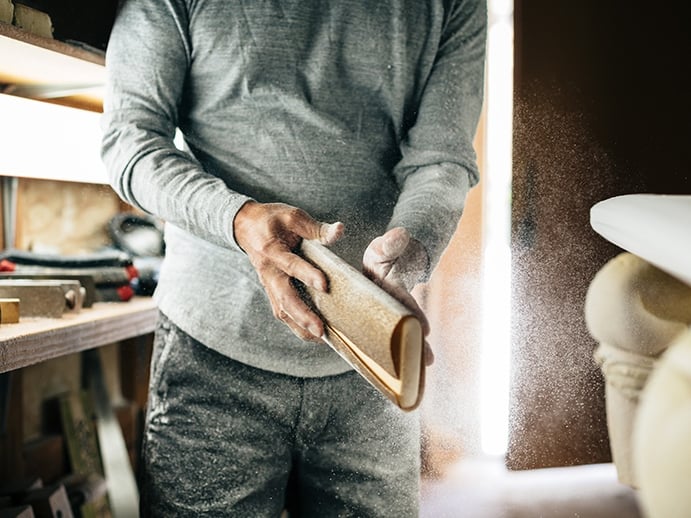 "There was a time when a surfer had just one board and that was more important than any other relationship, but the sport's evolved and most surfers I know have three to five."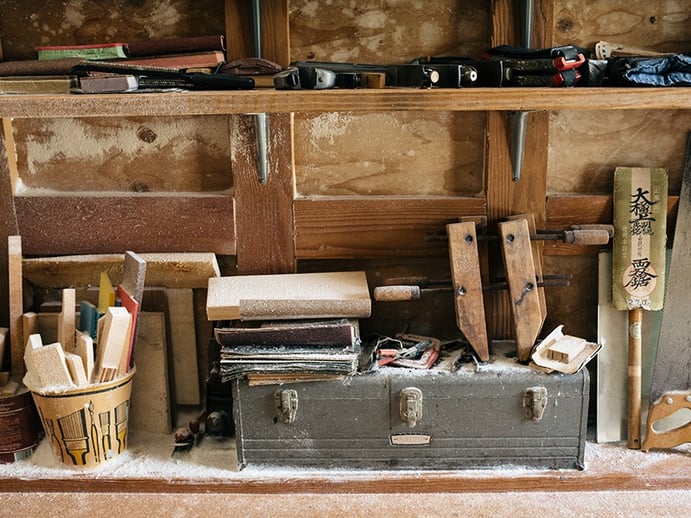 "We surfers were such a small group back in the 1970s. We'd go on road trips with boards strapped to the car roof. If you saw another car like it, you'd honk, pull over, and get to know them. I still have the friends I made then. It was a magical time."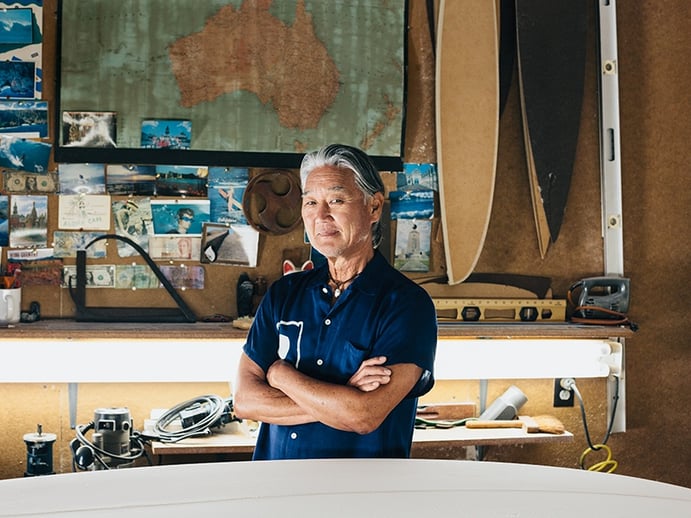 "I don't want to become a grumpy old man. So I'm coaching local junior and high-school surf teams and I love it. It's great knowing when I can no longer surf myself, I can still contribute."