On a recent trip to London, Adam Carroll and his wife spotted a wallet in a shop window. She wanted to buy it on the spot; he told her that they'd wait until they got home to Los Angeles to get it.
Returning home, however, he discovered that the accessory wasn't available in the United States. So Carroll, president of California-based Beach Aviation, called up Element Lifestyle, a members-only concierge service with offices in Los Angeles and Dubai, to help source the gift. "I had the wallet in six days," he recalls. "It was so impressive." His wife still uses the wallet today.
It's all in a day's work for Element, and the new crop of lifestyle managers easing the strains of 21st-century living. From the return of the personal assistant, to modern-day butlers and house managers, trainers that advise on fitness and diet and 24/7 on-call concierge services, today's hyper-connected staff look after your every need and want – often before it even enters your mind.
Today's butler might also be asked to cook, do the ironing, pack suitcases, and receive guests
According to The International Guild of Professional Butlers, there has been a steady increase in the number of butler positions over the past 30 years, with a surge during the past decade. But today's butler has to handle much more than in the era of Downton Abbey: "What people want when it comes to butlers and house managers has become more comprehensive," says Diana Mather, director of training at The English Manner, an etiquette, protocol, and household management consultancy. "They really have to do more now." While traditionally a butler was only in charge of wine, silver, and the male staff, today's version might also be asked to cook, do the ironing, pack suitcases, and receive guests.
The era of the multitasker
Streamlining and optimizing staff serves two purposes. It's more economical to have one employee take on different roles than to hire a separate butler, housekeeper, cook, and house manager. And it's far more discreet. "Many people don't want a lot of staff around them; they want to have more privacy," says Mather. "We live much more informal lives today. Someone might not want to be served at dinner. Maybe they'd prefer to have staff set out the food and the wine and leave them to serve themselves."
Carroll, like many cash-rich, time-poor professionals around the globe, turned to the concierge service Element Lifestyle to save time – and for insider access. Either he or his personal assistant would contact his designated concierge for requests of all shapes and sizes. "I was so busy with work, and I wanted someone to take care of finding the latest and greatest places for my family to travel to at a fairly high level. I wanted to be sure a hotel would recognize us as important and take care of us during high season."
Throughout the years, he has asked the concierge service to plan business trips to entertain clients in Napa Valley, snag Los Angeles Lakers seats behind the bench during the playoffs, make dinner reservations at impossible-to-get-into hotspots, and arrange epic family vacations to places like New Zealand and Paris.
You could do all this yourself, but you wouldn't get the same results
Just as clients' needs have changed, the demographic has expanded, too. In 2014, Victoria and David Beckham hired a butler who used to work at Buckingham Palace to handle the upkeep of their West London home, while agencies have seen a jump in demand for trained butlers in emerging markets such as China, India, Russia, the Middle East, and parts of Africa. And while Chinese families might require more help with things like organizing possessions and silver and glass cleaning, Russian clients emphasize security, says Mather.
For luxury travel and concierge services like London-based Bon Vivant, clients tend to fall in the mid-30s to mid-50s age range and are either in senior management positions, small business owners, or celebrities. "Hiring a concierge saves a lot of time," says Emyr Thomas, Bon Vivant's founder. "It's a convenience – American clients get it straight away. They understand delegating. UK and European clients take longer to get on board. They ask me, 'Why would I get you to do something that I could do myself?' And I always say, 'You could do all this yourself but you wouldn't get the same results.'"
Ready to recruit to your own Team Lifestyle? Here are the major players:
Concierge services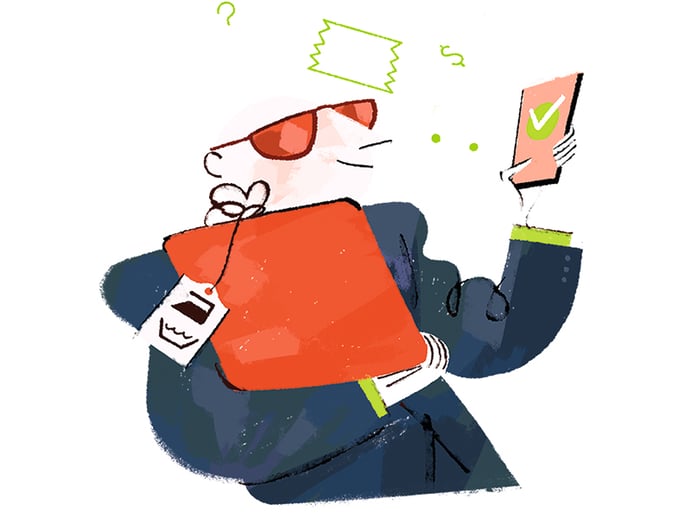 "We say that we'll do anything, as long as it's legal and somewhat ethical," quips Element Lifestyle's Joubin Bral. A concierge membership will set you back anywhere from £2,500 ($3,670) yearly at Bon Vivant to more than $30,000 at Element. A concierge service can't replace a team or an assistant, but it does fill a gap, and can be especially useful while traveling. When Carroll asked Element to plan a trip to London to see the Cream reunion, not only did they find a special first-class fare on British Airways, but, once on the plane, someone handed him a Cream concert DVD and headphones so he could enjoy the band's music en route.
House managers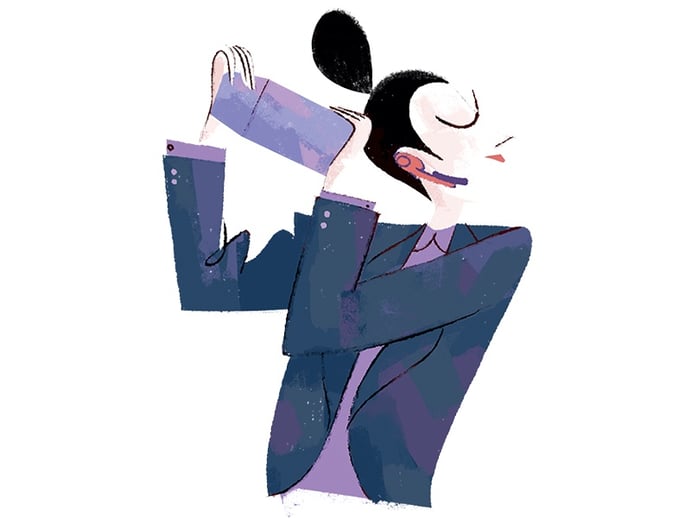 Families with multiple homes often employ live-in house managers, who oversee the staff at each estate. Today's house manager may also be tapped to do tasks like mixing cocktails or even fixing the plumbing. And they have to be internet- and IT-savvy in order to stay in constant contact with their jet-setting employers. This live-in position ranges in salary from £60,000 to £100,000 ($87,000-$147,000) per year, plus housing and board. Says Mather, "A good house manager is very much in demand. They have to learn how to interact with the employers and guests from all different backgrounds. It takes a special person."

Butlers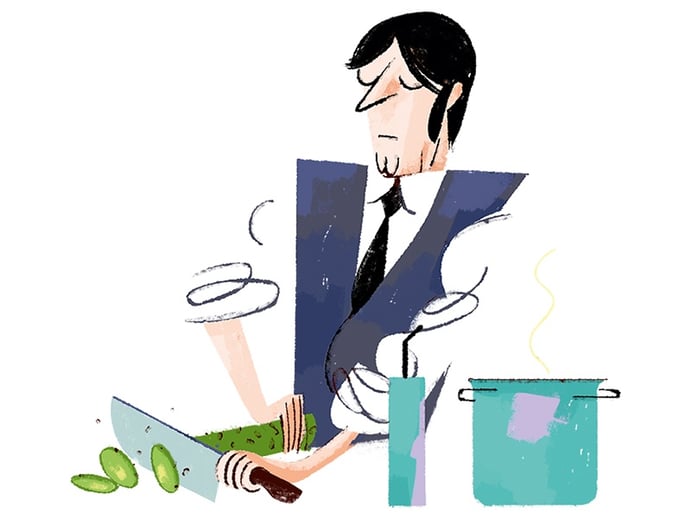 No longer relegated to Mr Carson's (of Downton Abbey fame) narrow job description, the modern butler might also be tasked with basic cooking, ironing, packing suitcases, and receiving guests. If he or she is the family's only member of staff, he will most likely also assume the responsibilities of a house manager. Salaries start at around £50,000 ($73,500), though more experienced modern-day Jeeveses* can command three times that, according to The International Butler Academy. (*PG Wodehouse's creation Jeeves, of course, was a valet, a "gentleman's gentleman," but his boss regularly "lent" him out as a butler.)
Personal trainers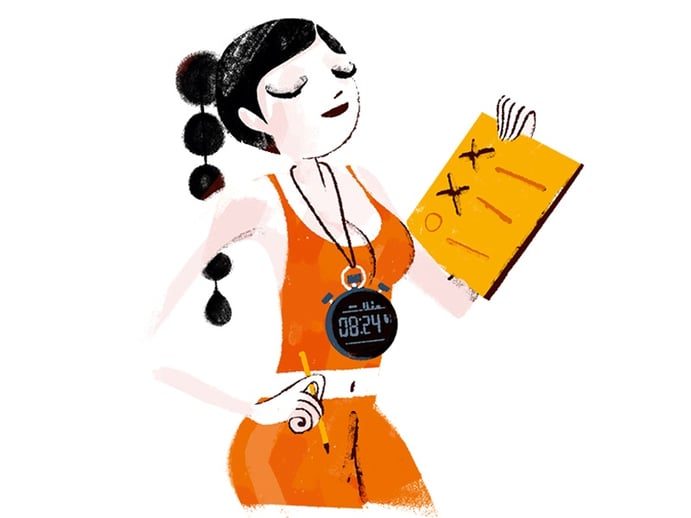 These wellness coaches not only help you work out, they'll also provide nutritional counseling, track your progress, and even help you learn how to dance. New York-based trainer Anna Kaiser sometimes travels with her celebrity clients (such as Shakira and American television host Kelly Ripa) to keep them on track. She finds that clients are now asking for general advice on how to live a fit lifestyle – in and out of the gym. "Diets are out," she says. "Health, wellness, balance, and finding happiness in our lifestyles are very in. Clients want to find a lasting solution that feeds their soul and calms and focuses their minds as much as it strengthens their bodies."
Personal assistants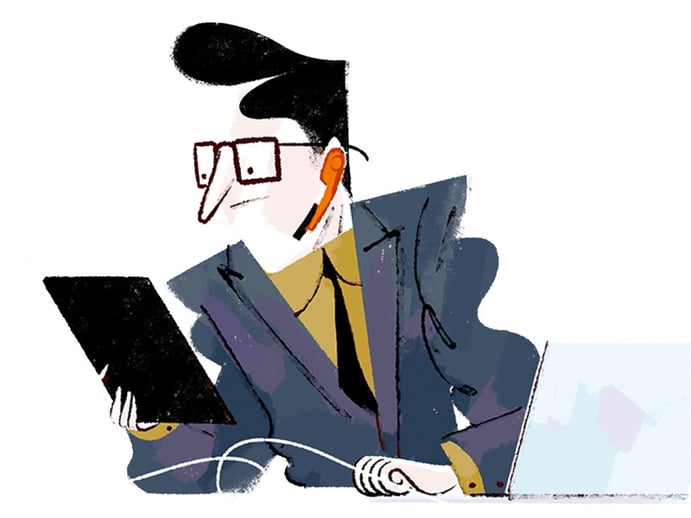 At one time, everyone had a Miss Moneypenny at the office, but with the advent of digital schedulers and smartphones, PAs fell out of favor. But now the pendulum is swinging back the other way. "The role of the personal assistant is becoming more important again," says Mather. "It's about having a gatekeeper to save time. Time is so precious, you don't want to deal with the minutiae or have to answer every email. You should be able to confidently leave the day-to-day running of the office to someone else, so that you are free to concentrate on the bigger picture of running an organization."
Illustrations: Simmone Massoni