When you taste a great wine, what you are savoring is its real estate, its terroir. Terroir is the complex interaction of soil, light, weather, drainage, elevation, and a myriad of other environmental factors that give each wine its distinctive character. Intrinsic to the value of a vineyard, terroir is still just one of the considerations facing the potential buyer. Owning a vineyard is more than a lifestyle: It is a business, a going concern, a daily encounter with sun, earth, water, and vine. Luxury Defined asked international vineyard experts how would-be vintners should approach their foray into the world of winemaking.
1. Do your research.
Attending auctions and speaking with wine specialists may also help you discover your best options. "A vineyard must not be seen as a house with some vines, but a rather serious, commercial business that happens to be a lot of fun," says Bordeaux vineyard expert Michael Baynes of Maxwell-Storrie-Baynes, the Christie's International Real Estate Affiliate in the region. Being well connected—or dealing with agents who are—is crucial. In some popular wine regions, up to half of the vineyards for sale aren't publicly marketed.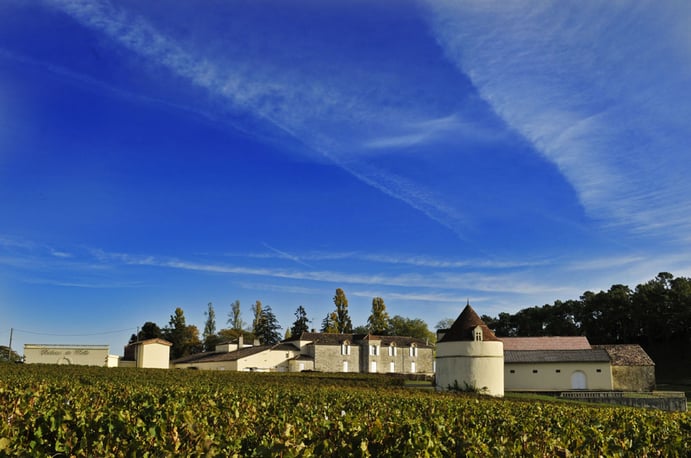 2. Decide what kind of business you will have.
If you're buying an existing vineyard, research the history of the wine, the prestige of the vineyard itself, and the current oenologue. Also look at wine sales and whether the bottle label's registration is up to date.
For France, stock isn't included in the price because its value changes daily, so purchase the whole stock in addition to the estate. "The new owner will need past stock to keep the business moving until their first vintage is bottled," says Baynes.
For a new vineyard, expect a four-year wait for your first grapes. Also consider the benefits and challenges of organic and biodynamic winemaking. Both winemaking processes have become increasingly popular in recent years and may become an appealing or, conversely, a negative factor in your vineyard selection.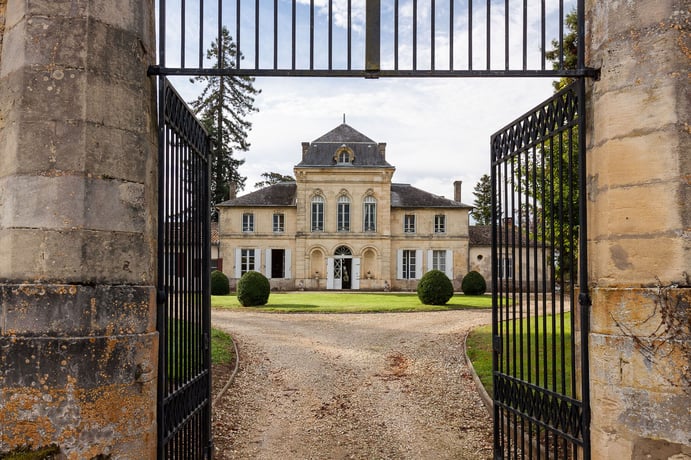 3. Climate is key.
Research the local weather patterns. "When you own a vineyard, you are subject to the risk of weather, regulations, and markets," says William Densberger, a Napa Valley-born vineyard/luxury property specialist with Pacific Union International. Check the soil composition and the age and density of the vines.
4. Consider the costs.
The costs of owning a vineyard can be daunting, with the land price merely the starting point. Other expenses include establishing and maintaining the vines, machinery and fuel, harvest labor, and the cost of bottling, labeling and transporting.
The cost of vineyard ownership varies dramatically around the world. Costs have been ranked, in ascending order, as follows: Argentina's Mendoza region, where building costs are low and there are few planning restrictions, followed by the UK, Chile, Australia and New Zealand, South Africa, Italy, and Napa Valley. Topping the list of the world's most expensive regions to own a vineyard are Bordeaux and the Dordogne, where historic châteaux vineyards attract high-net-worth investors from China and India.
5. Check for tax incentives and other government aid.
Depending on the vineyard location, buyers may be entitled to tax benefits and other government-led incentives. Italian wine estates, for example, can benefit from considerable tax deductions as well as substantial fiscal subsidiaries from the European Union, notes Tuscan and Umbrian vineyard specialist Riccardo Romolini of Agenzia Romolini Immobiliare. "The Italian government has also eased visa and mortgage restrictions for international buyers who wish to buy property," he adds.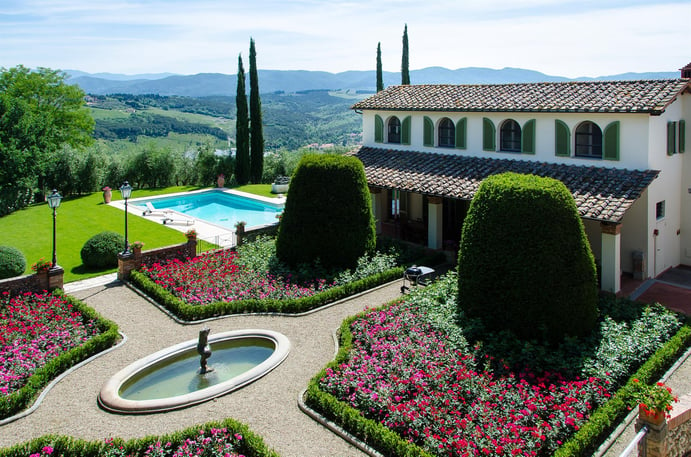 6. Know what to avoid.
According to Baynes, you should avoid real estate agents who aren't experts in vineyard sales. First-time buyers may be lured by the beauty of the lifestyle without understanding that they are buying an operational business. Agents who specialize in residential sales do not have the in-house infrastructure to handle the complexities of a vineyard sale, a process which takes about six months to complete. Schedule a consultation with a Christie's International Real Estate specialist to learn more about the geographic locations where you are considering buying a vineyard and to tour vineyards and estates on the market.