If you've ever dreamed of moving to Bordeaux and opening a hotel or guest house, or even buying a hobby vineyard, now is the time. "Bordeaux is enjoying a remarkable renaissance at the moment," says Michael Baynes, vineyard acquisitions expert and executive partner at Vineyards-Bordeaux. "Voted best city in Europe in 2015 and then best city in the world in 2016, it is now also considered the best gastronomic city in France." It's about 300 miles (500 km) from Paris, a short flight from London, two hours from the ski slopes, and an hour from the beach.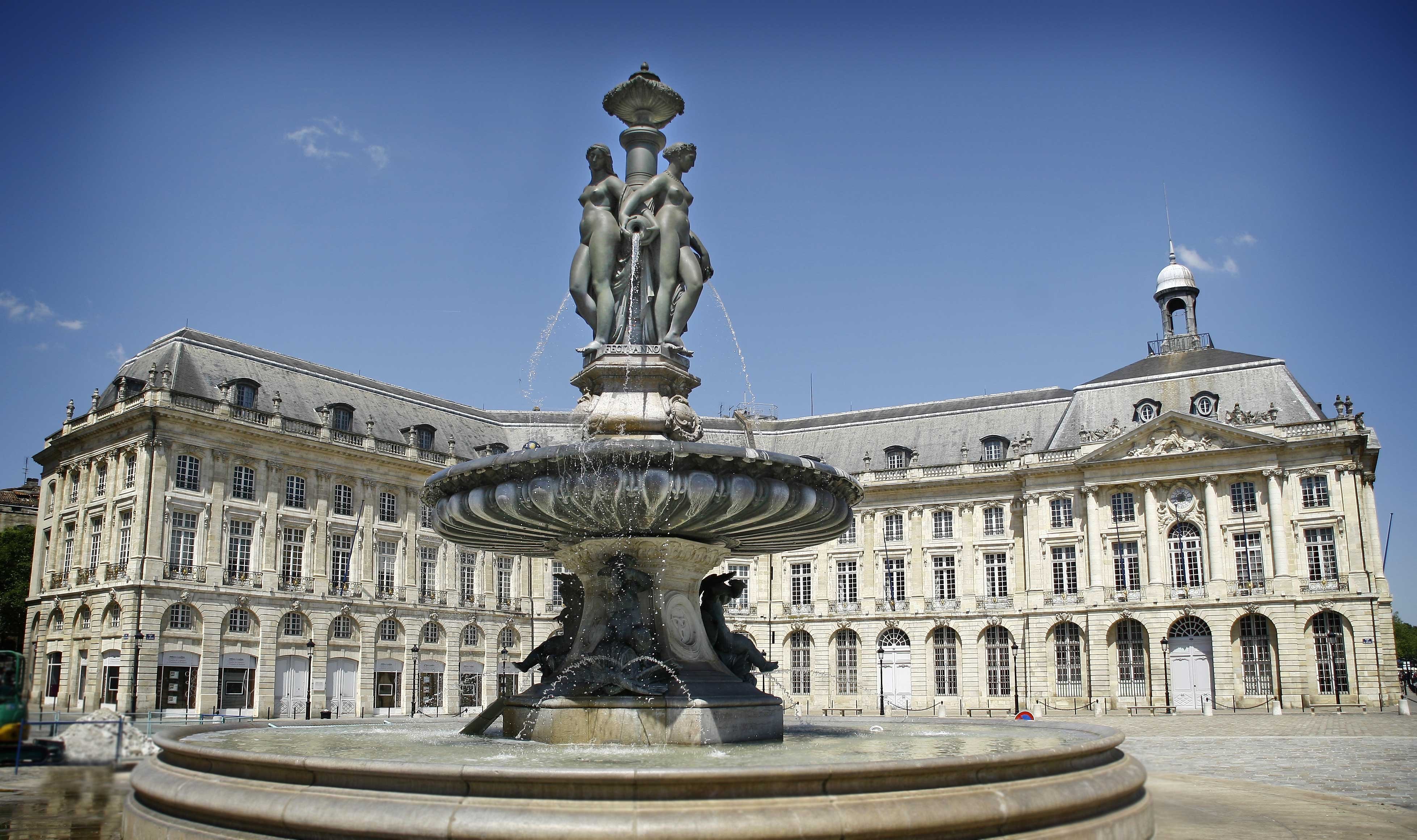 It was the No. 1 city destination in Lonely Planet's Best in Travel 2017, and No. 2 in The New York Times 52 Places to Go in 2016. Bordeaux has 11 Michelin-star restaurants. Eleven. For a population of about 250,000. And there's the wine. Lots of it: An average year in France's largest wine-growing region yields 700 million bottles of Bordeaux.
Bordeaux is enjoying a remarkable renaissance at the moment
That's a €14 billion industry, says Baynes: "Without it, Bordeaux would just be another handsome, historic city by the sea."
The Bordeaux Brand
Geography is destiny. In France, destiny is terroir—the unique combination of climate, soil, topography: the total environment which imparts a wine's distinctive character. A quarter-billion years ago, the Bordeaux region was a seabed. The glaciers formed its deep limestone and gravel deposits, which made for poor soil—except when it came to growing grapes. (Indeed: Graves, the region and appellation, is French for "gravelly soil.") The plant's struggle for moisture and nutrients makes for hardy vines with deep roots, and tests the ingenuity of vignerons and winemakers.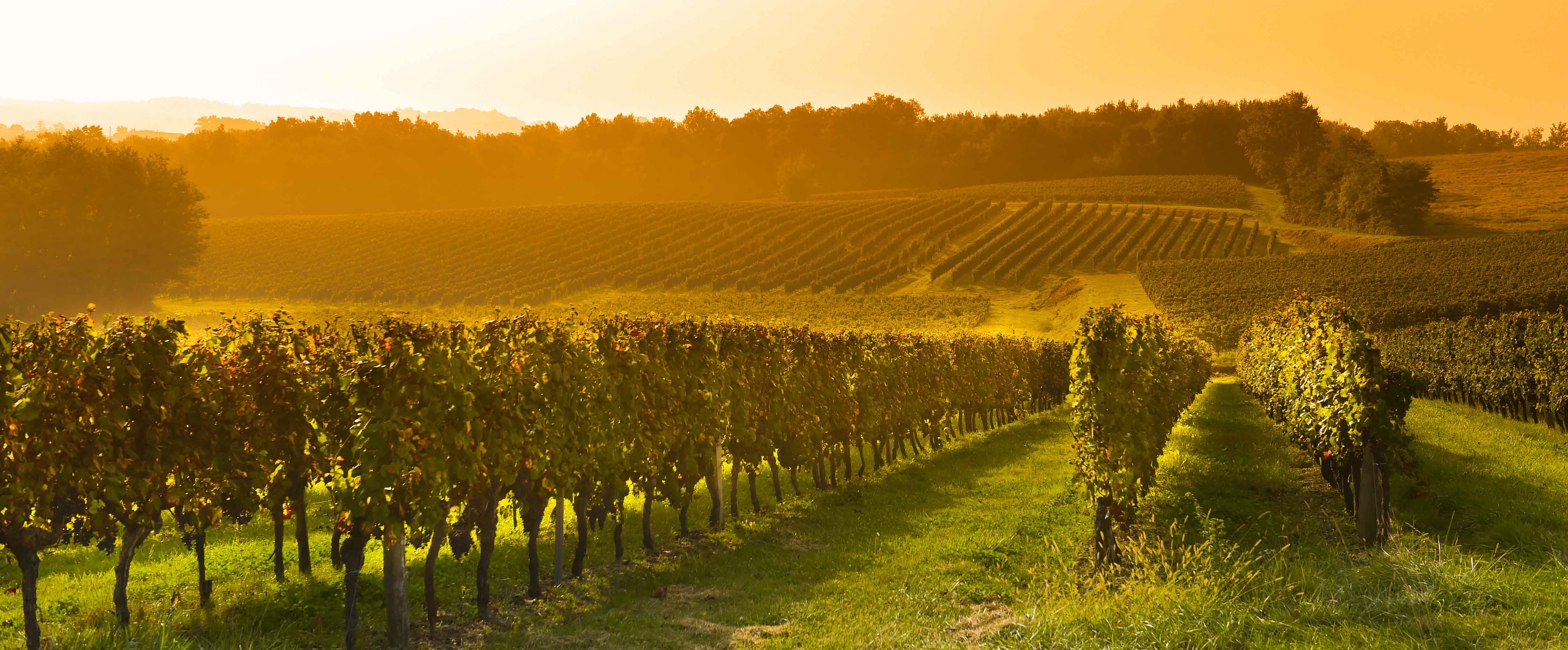 The eons carved out the Gironde Estuary and its tributaries, the rivers Garonne and Dordogne, creating two distinct terroirs. The Garonne's Left Bank gives us Margaux, Medoc, and the long tannins of cabernet sauvignon blends; the Dordogne's Right Bank (Pomerol and Saint-Émilion) leans toward fruit-forward merlot blends.

Credit the Romans, who arrived around 60 B.C., probably with grapes from Spain, and built the ancient entrepôt of Burdigala. Credit the English, who knew a good thing when they tasted it. They began importing Bordeaux wines in the 12th century, when the region came under the control of Henry II. The appreciative Britons called it "claret," from Middle French, clairet, or "clear."
And credit the vintners who in 1855 began the grand classification that has led to 57 Bordeaux Appellation d'Origine Contrôllée (AOC) and approximately 8,500 producers.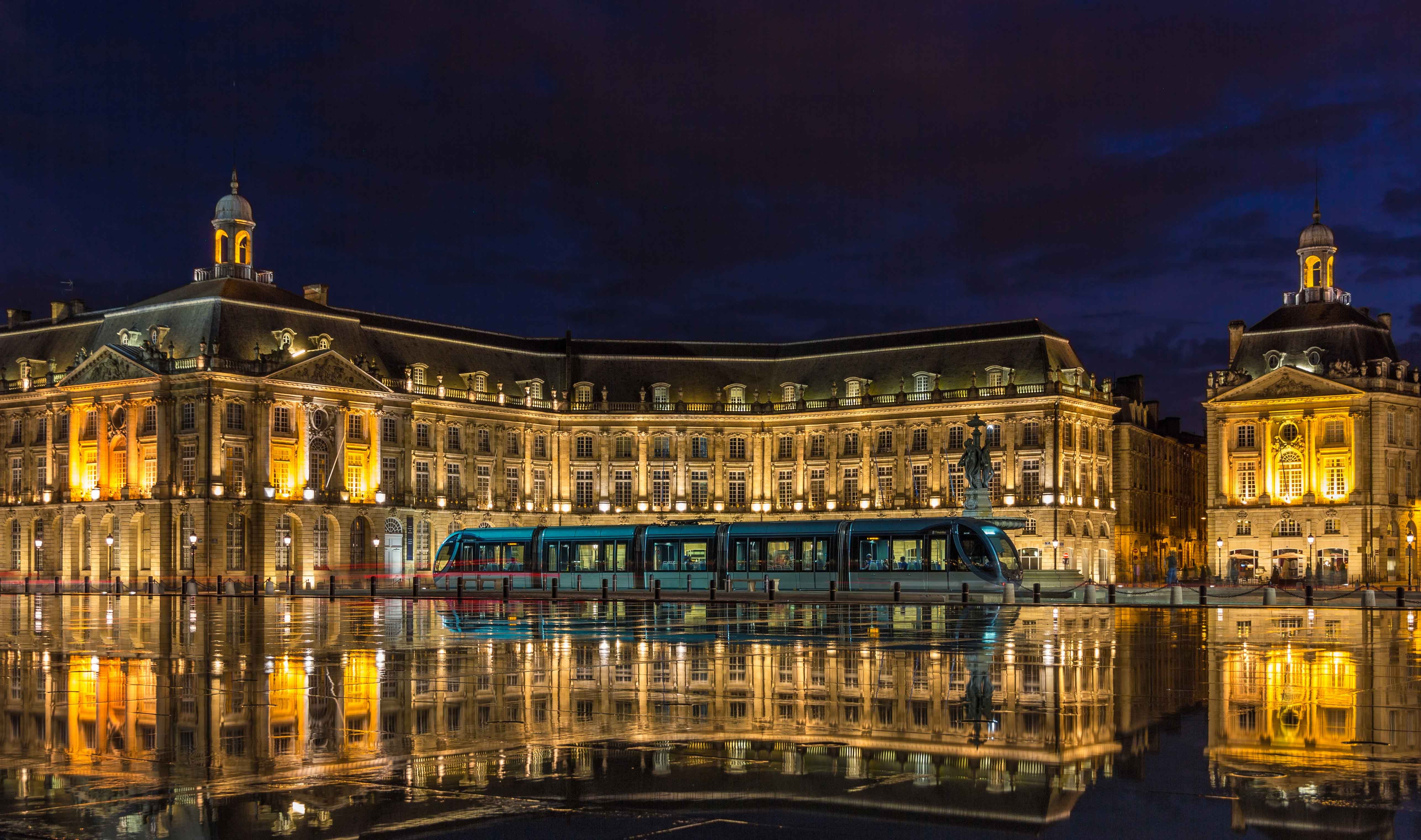 The ancient city of Bordeaux has been the largest urban area on the UNESCO World Heritage list since 2007. Think of it as a World Heritage site that is crammed with museums, art galleries, world-class restaurants, wine bars, bistros, cafés, and a blooming, buzzing nightlife.
Credit two extraordinary, long-term mayors (who both served as prime minister of France) for transforming a sleepy port city into 21st-century Bordeaux. Jacques Chaban-Delmas, the youngest general of the French Resistance (Alain Delon played him in the film Is Paris Burning?), was elected mayor in 1947 at age 31, and served until 1995. A political boss dubbed "the Duke of Aquitaine," he was president of the National Assembly (1958-69) and prime minister under President Georges Pompidou (1969-72). He led the postwar redevelopment of the city and its infrastructure.
Bordeaux is now also considered the best gastronomic city in France
Chaban-Delmas's successor, Alain Juppé, first elected in 1995, is still mayor today. He led the renovation and restoration of the old town and the banks of the Garonne, created pedestrian zones and built a modern tramway. Perhaps his greatest pet project was the $90 million postmodern landmark Cité du Vin, a museum dedicated to the history, technology, and appreciation of wine. Juppé proclaimed it, "a Guggenheim to wine."
Over the years, "the Bordeaux brand has acquired a reputation for exclusivity," says Baynes, but that shouldn't deter would-be investors, "because the price of entry is surprisingly affordable."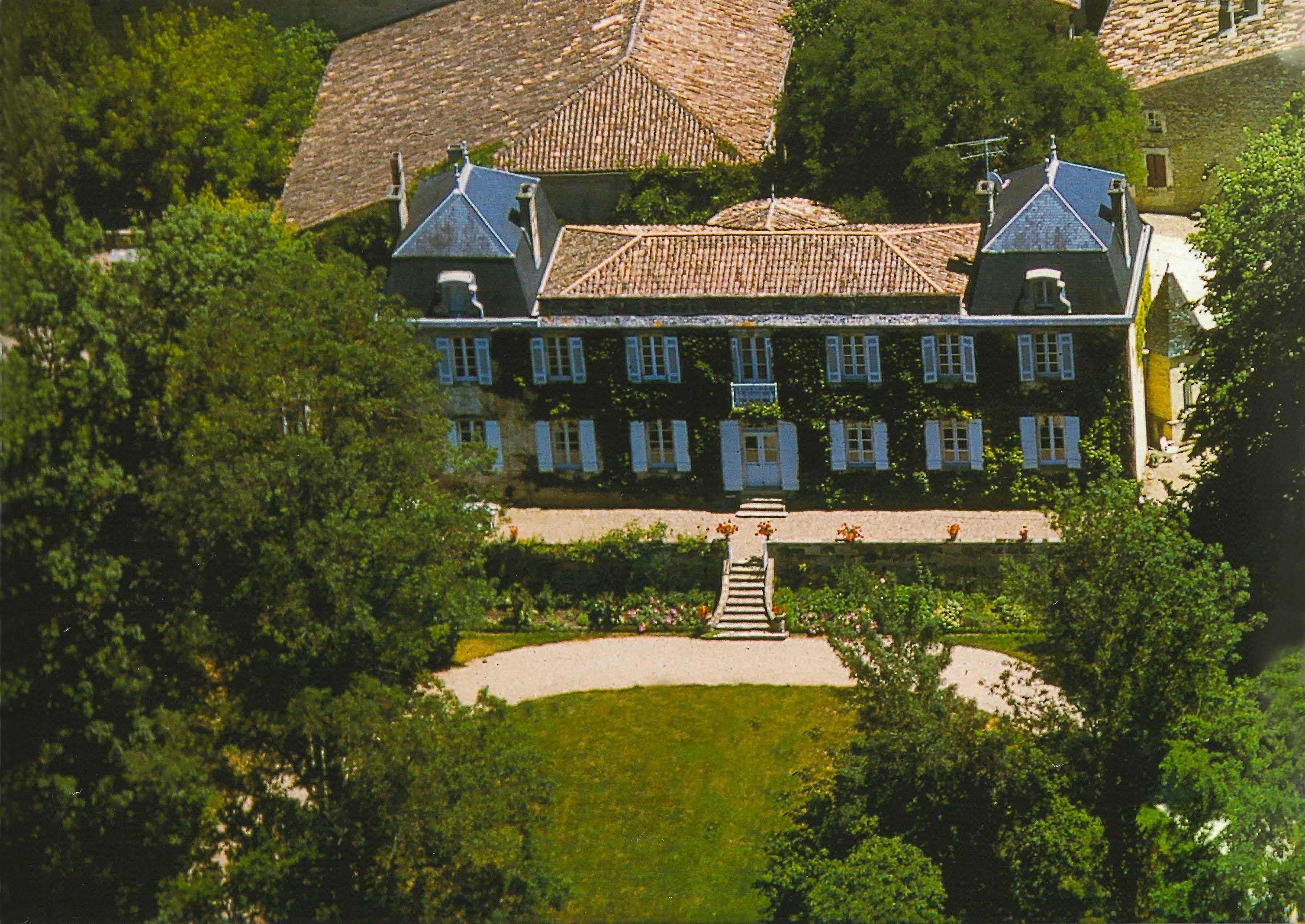 Consider the Château La Yotte, an archetypal vineyard estate. "It just sold for €1,272,000 (US$1,540,492), which reveals how inexpensive it can be to buy into the Bordeaux renaissance," he adds. The château is perfect for guest accommodation: A stately, four-bedroom residence is the centerpiece of the estate. Then there are two cottages, each with three bedrooms, and a one-bedroom studio. Amenities include a swimming pool, summer kitchen, a freshwater well, wine cellar, tasting and entertainment room, a summer house and even a chicken coop and vegetable garden. The château is in the AOC region of Loupiac, right next to the beautiful town of Cadillac (yes, it was the source-name for the automobile marque).

"Whilst it was sold unplanted, it is ready for the new owner to replant, which will cost €10,000 (US$12,110) per hectare," says Baynes. "However, there are EU grants available that can support replanting at €10,000 per hectare, which eventually could fill the 11 hectares of the estate."
The Bordeaux Lifestyle
Bordeaux châteaux are ideal as boutique hotels and guest houses. The châteaux often have multiple bedroom suites and reception rooms, huge kitchens and banquet-sized dining rooms, and often include cottages and studios, ideal as self-contained guest and staff quarters. Many come with resort amenities, too: wine cellars with tasting rooms; outdoor event spaces ideal for weddings and conferences; and expansive grounds with croquet lawns, bocce and tennis courts; barns, stables, and outbuildings for equestrian use or to convert into leisure and entertainment venues. Additional income can come from farming and horticulture: orchards and organic vegetable gardens, smallholdings, and the coveted Bordeaux vineyard.
According to Baynes, the most successful hospitality projects are those with a personal touch: "Whether it's a themed experience structured around wine, or perhaps a gastronomic attraction where foodies might relax, eat, drink, and perhaps even tour a few world-class Bordeaux vineyards as well.

Room rates in and around Bordeaux tend to be around €70 up to €150 per night in the high season—a season that seems to get longer by the year as more and more travelers put Bordeaux on their 'must-visit' list." Given the growing popularity of internet hospitality services such as Airbnb and HomeAway, it is relatively easy for a new owner to get started.
The Fine Print: Things to consider when buying hospitality property in Bordeaux
"The practicalities of ownership are much the same in Bordeaux as they are in most advanced economies," Baynes says.
With guest houses and B&Bs, properties with five guest rooms or fewer have no special regulations to follow: "You are in effect renting rooms in your home," he notes. Properties with five rooms or more are regulated as hotels and must meet all the requirements of a hotel, for example, health and safety, accessibility, and licenses. There may also be staff requirements, depending on the scale of the project. If alcohol is sold, a license is mandatory. The most common license is for a restaurant—a bar license is harder to get. "There are no distinctions made between EU and non-EU owners: Clearly, though, it helps to speak French or have someone bilingual on your management team. There is also a work-around for the five-room limit: Create what the French call a gite complex." A gite is self-contained guest accommodation, i.e., with its own kitchen (however small that kitchen may be). "So you can have five bedrooms and five gites, functionally enabling a total of 10 rooms," he adds.

For vineyards, there are maintenance costs and property taxes to consider. Château La Yotte's property taxes were around €4,300 per year. Then, of course, there's the vineyard operation itself. "This latter aspect is perhaps the most threatening to prospects considering a wine-tourism venture," says Baynes.
Don't be Intimidated
Seek your own comfort level of involvement in vineyard management. As an owner, you have many choices. Management options range from vineyard farm lease, where the land and vines are rented to another grower, to contracts for expert vineyard managers and winemakers—to growing grapes, and winemaking, and marketing it all yourself! (Not recommended for amateurs.)
For hobby vineyards, there is no difference at all in regulations, taxes, or zoning, even though the owner does not derive principal income from it.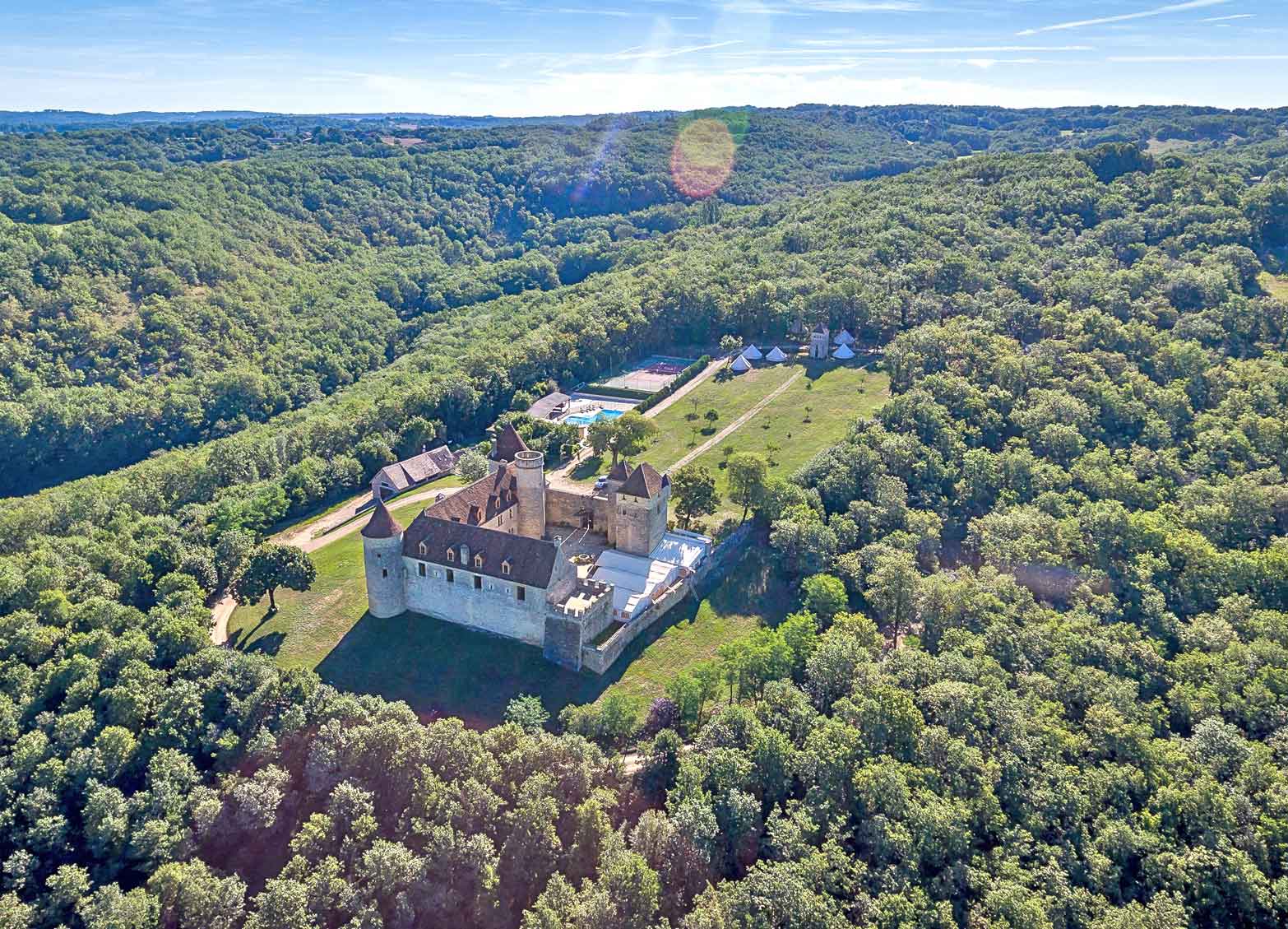 Heed Baynes' advice and investigate before embarking on your first wine-tourism venture in Bordeaux. "Making a well-informed decision can only happen if the right questions are asked," he says. He offers 50 questions his clients should ask their land agent before investing. Here are a few of them:
How are vineyard estates valued?
What representations and warranties can I expect from the seller?
What is the cost of production per bottle?
What is a plant age hierarchy and why does it matter?
Why do vineyard accounts rarely show profit?
What is the importance of purchasing the existing stock inventory?
Can I take over the existing operating team?
Who will select and appoint my professional team?
Explore the contours of your dream, its possibilities—and risks. Do your homework. Then sit back with a fine glass of Bordeaux.