Chef Carme Ruscalleda first fell in love with food when she started working in her father's deli, aged 17. She has since gone on to open three restaurants and earn herself an impressive number of accolades along the way. If you haven't experienced Sant Pau, the restaurant near Barcelona where Ruscalleda earned her first star (it now has three), you have only a few short months to do so. In October, after 30 years, Sant Pau will close for good.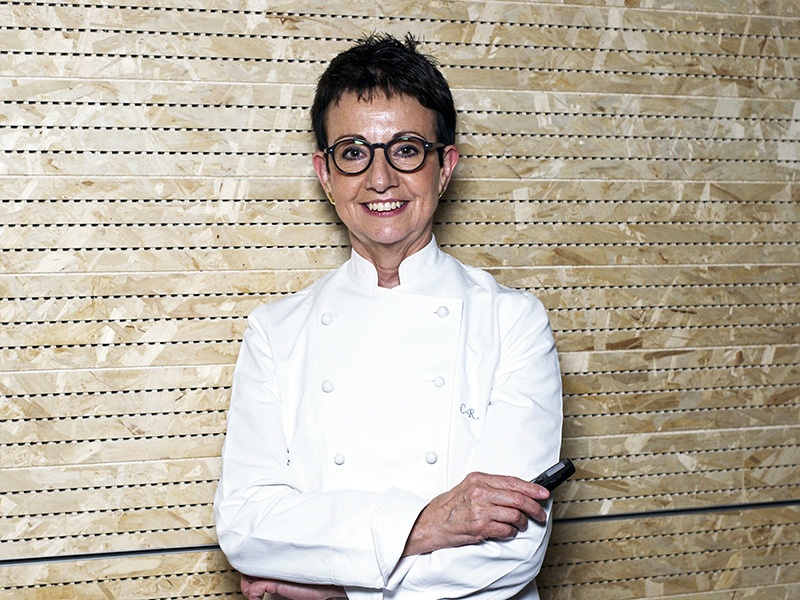 Why have you chosen to close Sant Pau after 30 very successful years?
This will probably come as a surprise, but we felt we wanted to finish when we were at our best. We are in our 60s now, and, while I am not saying that we are ready to slow down, Sant Pau is all-consuming. We want to devote more time to our Cucina Studio collaborations, which, among other things, will introduce healthier food to schools and hospitals. Our other two restaurants will remain open, and we have other projects that are at the planning stage, but diners will have until October to visit the original Sant Pau.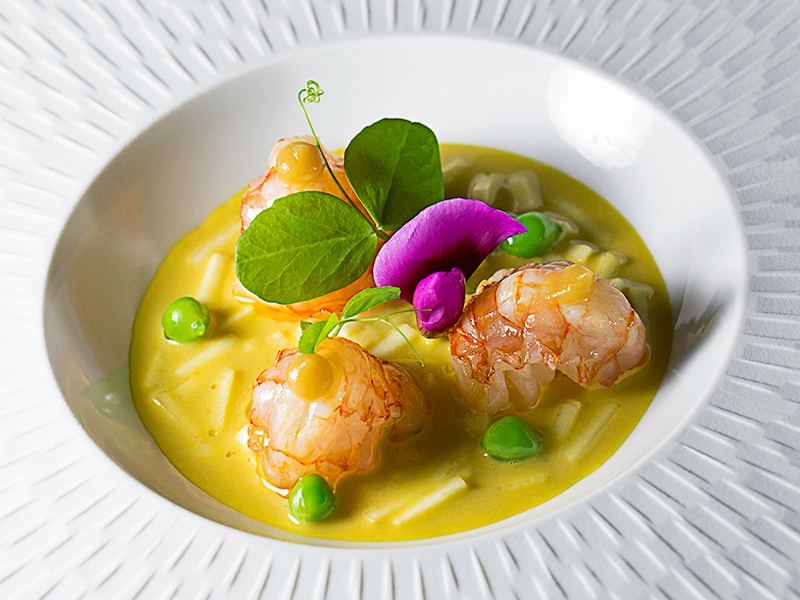 Sant Pau has three Michelin stars and each of your other restaurants two. How important are these awards?
Everyone loves Michelin. It's a mark of achievement that is recognized throughout the world, and it's always thrilling to receive one. But I always say to my staff to aim higher. Even at the original restaurant, I ask everyone to imagine there is a fourth star and to strive for that.
How did you learn to cook?
The process was very natural. Like so many Catalans, I was surrounded by food and by people who loved to cook. My family was involved in farming, and my father had a grocery-cum-deli, so I saw how food arrived on my plate and I learned to respect that. Also, I watched my mother, my grandmother, and her sister in the kitchen, and became aware of how different the same dish with the same components could taste, depending on who prepared it. It was sheer alchemy. Recognizing that the biggest and most important ingredient is the chef was an epiphany.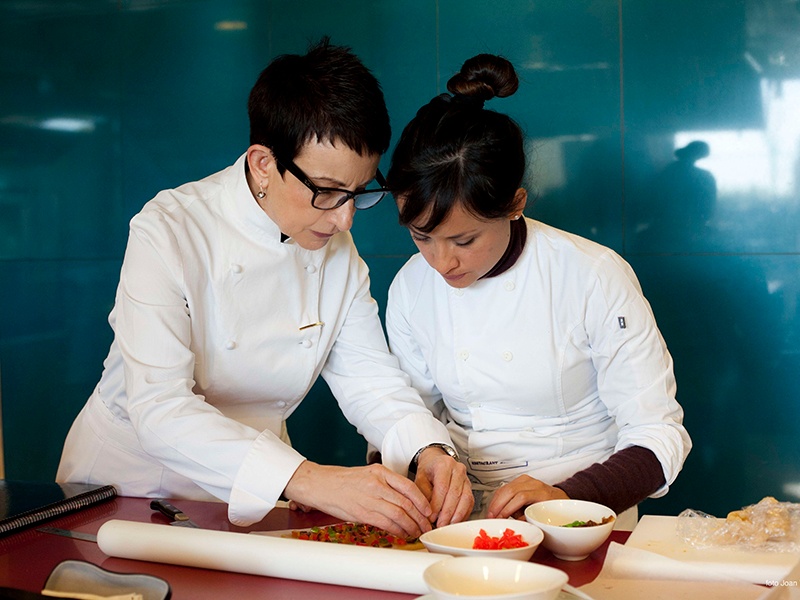 Was it a childhood ambition to run your own restaurant?
No, not at all. I had actually wanted to become an artist, but my parents thought that was too bohemian, so they suggested I try working in my father's shop, just to see if something more "conventional" might appeal to me.
Even slicing meat for charcuterie boards is artistry
I would have been about 17, and though I went in with an open mind, I was secretly thinking that I would hate it. But I took to it straight away. First, I loved how sociable it was. People would drop by for their meats and cheese and would stop to chat. Second, I realized how artistic the food industry could be. Even slicing meat for charcuterie boards is artistry.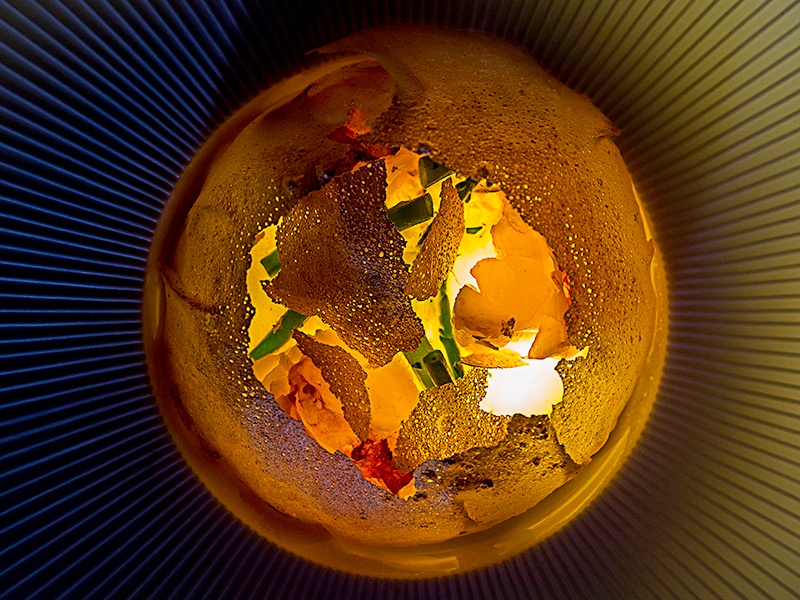 One of the first things I made for the deli was botifarra sausage. I was so excited when I tasted it, because I had interpreted one of the most traditionally and culturally important Catalan dishes in my own way, and this opened up a world of possibility.
Was it difficult to make the step up from the deli to running your own restaurant?
The restaurant didn't happen for many years. At 23 I married Toni Balam, who had been working in the shop with my father, and we just carried on with the business. Then, in 1988, a sea-view unit became available on the same road as the shop and we took it. It was organic—a natural next step. We had customers who were enjoying the deli food, so we felt they would be happy to try our restaurant. We've been there ever since—at No 10, Carrer Nou, Sant Pol de Mar, just outside Barcelona—though, of course, we now also have our Sant Pau in Tokyo, which opened in 2004, and our Moments restaurant, at the Mandarin Oriental in Barcelona, which our son Raül runs.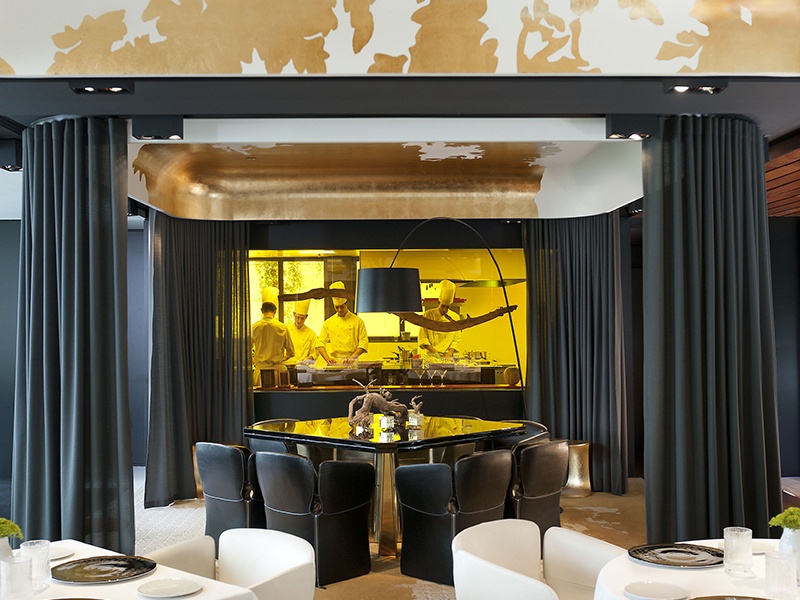 When you opened your Sant Pau in Tokyo, did you have to devise a different menu to suit Japanese diners?
No. The restaurant is a replica of the original Sant Pau, so we took our olive oil and breads to a nation that typically does not eat these. We cook Catalan cuisine with fresh Japanese products, though obviously we have experimented and evolved over the years. For instance, we do a chicken soup that is prepared in typical Catalan style, but the presentation is Thai-influenced.
What can people coming to Sant Pau expect between now and October?
We will carry on doing what we've always done—welcoming our guests warmly and giving them the best-quality Catalan produce that is cooked creatively, with passion, innovation, and with adherence to traditional methods of animal husbandry and seasonality.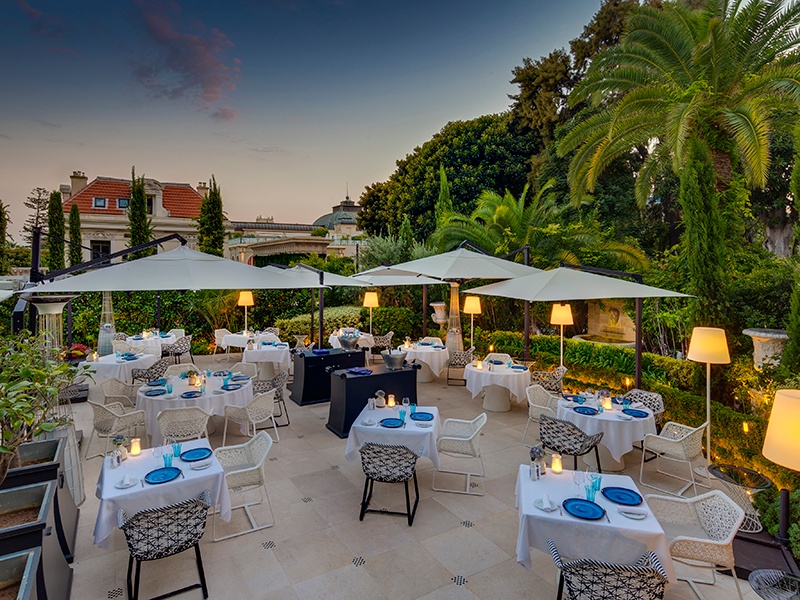 Related: 5 Gourmet Vacations for 2018

What and who inspires you?
There are some extraordinary chefs around now, and I have had the pleasure of meeting many of them. I admire Joël Robuchon enormously and I now have the privilege of working with him at his Odyssey restaurant at the Hôtel Metropole in Monte Carlo (until August 31), where we are running our first pop-up. Nature inspires me—working with the seasons, and seeing what the sea, land, air, and mountains can deliver. And art. I bring all my passions into my work. I would describe my cooking as emotional. I want people to feel something when they look at it and when they taste it. We also like to bring a sense of fun into our menus. At Moments, we have a thematic 12-course tasting menu that is inspired by opera.
Food is about family, so to have those I love most in the world working alongside me is a privilege and an inspiration
You worked first with your father and now with your husband and children. Is a family business important to you?
It's the way things have worked out, and yes, I do love it. After all, food is about family, so to have those I love most in the world working alongside me is a privilege and an inspiration.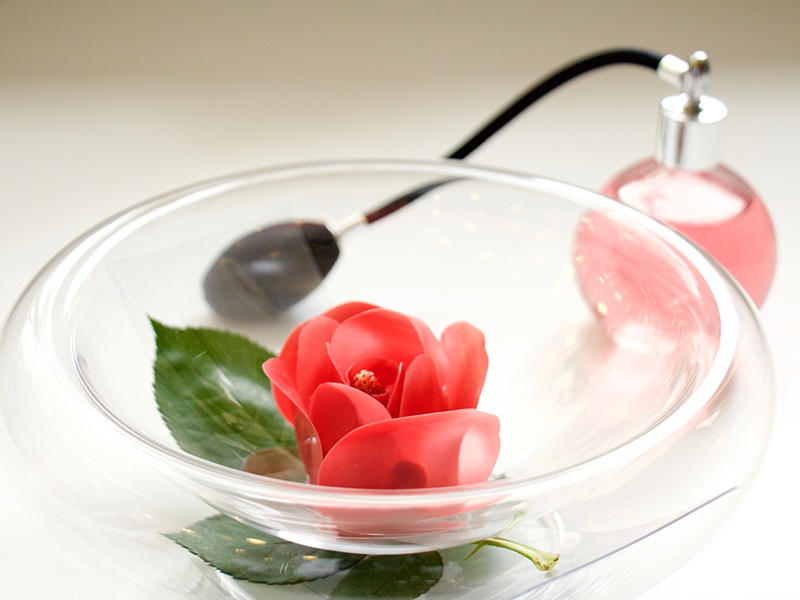 Where do you like to eat?
Chefs need to eat out constantly—it's how they learn and keep on top of trends—but, like everyone else, I have my favorites that I return to again and again. I love Els Pescadors, just outside Barcelona, and Via Veneto in Barcelona itself. I enjoy all cuisines, but my taste buds yearn for the foods of my childhood—you can't beat really good olive oil, fresh bread, olives, cheese, and just-picked tomatoes.