There's nothing quite like the annual Maison&Objet fair in Paris to whet the appetites of interior designers. With the great and the good of European design houses all present and correct, the next big thing in homewares, lighting, furnishings, and accessories is sure to be found here – along with countless other trends and fresh ideas for today's stylish homes.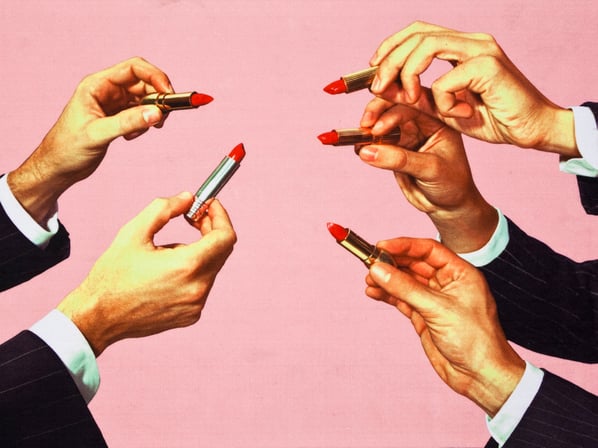 Italian design house Seletti is well known for its tongue-in-cheek homewares, and has created many iconic pieces, including Pop Art-style furniture, and the plywood Sending Animals storage units. Its latest offerings continue a collaboration with the image-only magazine TOILETPAPER, this time launching a collection of rugs, cushions, tableware, and ceramics, all printed with bold, playful graphics.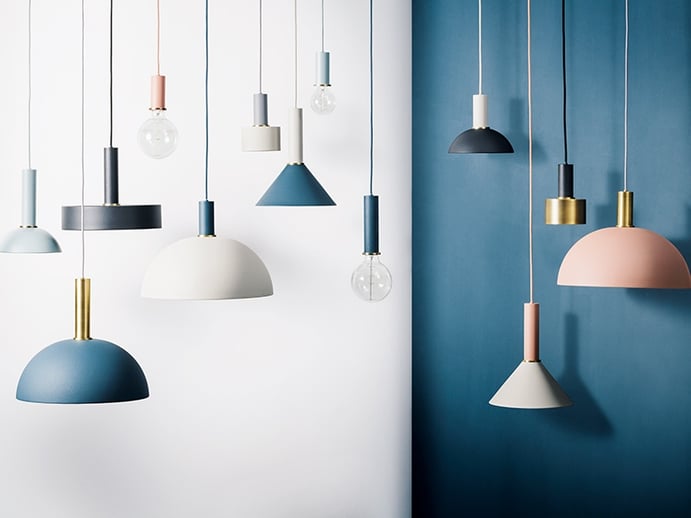 Scandinavian style is as popular as ever, and Ferm Living has continued to expand on its range of stylish modern Danish designs, with the smart metal Herman stacking stools – in muted tones of gray, pink, rust, and soft blue – and the mix-and-match Collect lighting. With a plethora of options, you can create your own unique and vast constellation of pendant lamps. The colors of these new products support the idea, seen throughout the Parisian fair, that blush pink, inky gray, and yellow ocher are here to stay for a while yet.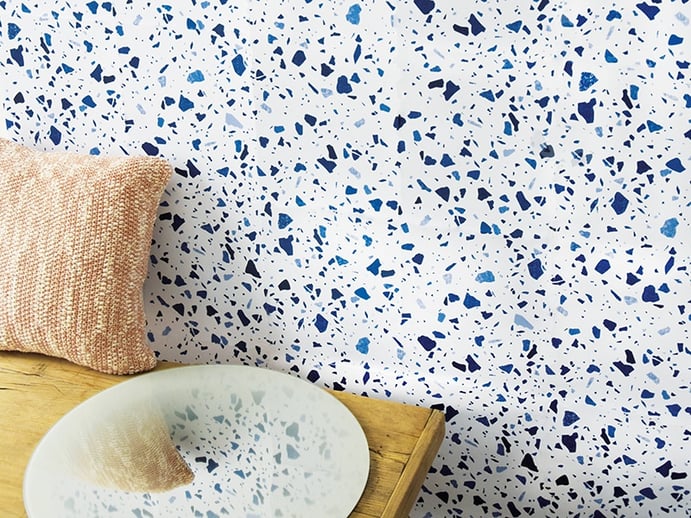 Acclaimed for its inventive and classic sense of style, French company ENOstudio – creator of the solid "gold bar" doorstop – chose M&O in its home city to launch its My Terrazza range of wallpapers. The trend for terrazzo has been gaining momentum since Max Lamb's Man-Made Marble launched at Milan's 2014 Salone del Mobile (the 2017 event runs April 4th-9th). The new wallpapers come in three colorways, with the pink and dark blue feeling particularly of the moment.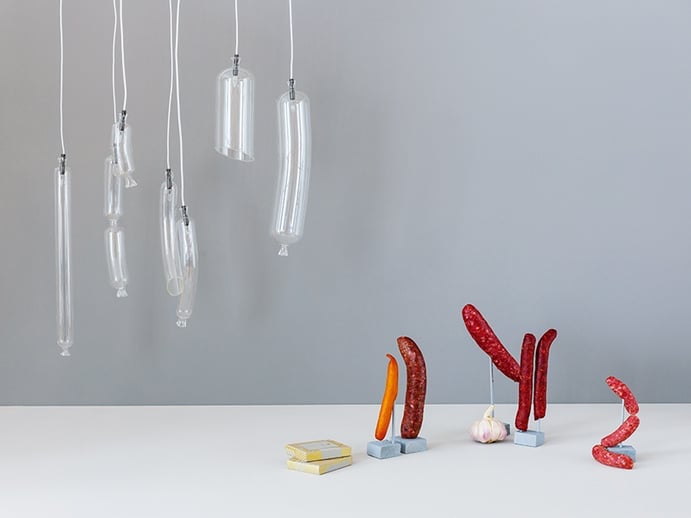 Carrying on the light-hearted theme was Petite Friture and its new glass-pendant lighting collection, So-Sage, by London-born designer Sam Baron. Designed to be hung in groups – in much the same way as a butcher might display sausages – the So-Sage pendants come in groups, or you can just opt for a lone sausage. Simple and witty.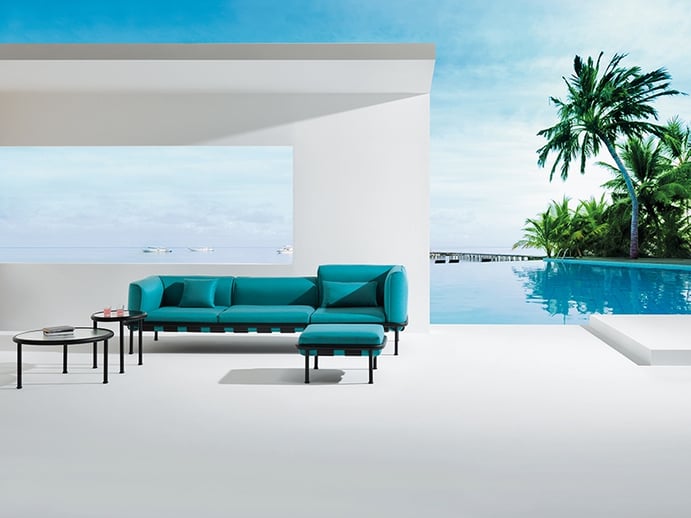 More than two years in designing and making was Dock, a brand-new modular sofa system by the Italian outdoor furniture company EMU, designed by Germany's Sebastian Herkner. Made up of easily assembled elements, Dock features different bases and backrests of various heights that can be assembled in a host of ways, to create inviting daybeds, armchairs, sofas, and loungers, finished off with bright and comfortable overstuffed cushions.