Hailing from a long line of architects, it's no surprise that Carlos Garciavelez took up the discipline. But merely studying – and teaching other people – about architecture was never going to be enough. We asked the multi-talented 33-year-old about his varied career and influences.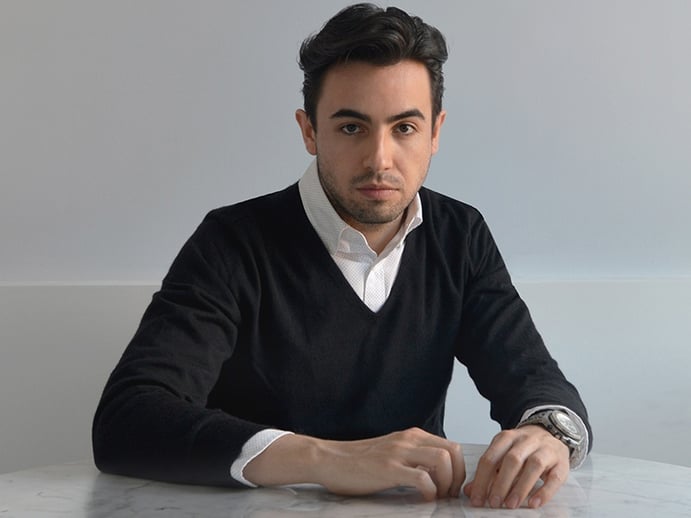 What's your "elevator pitch?"
I'm a Mexico City-born designer who has been trained across multiple disciplines, including: fashion, architecture, interiors, and urban design. Today, I live and work in New York City where I have my design studio, Garciavelez, which I created as a platform for fashion design, concentrating on menswear. I also commute to Boston twice a week to teach architecture at Harvard. It's an amazing balance to work in tandem with both the academic and the professional worlds.
How would you describe the Garciavelez label?
Garciavelez was created for the explorer and global citizen in constant search of inspiration through life's travels.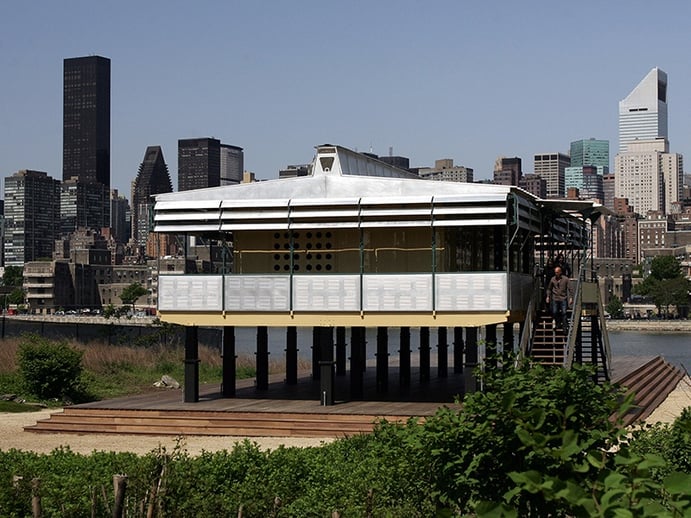 Was it always your ambition to be a designer?
Yes, I've always wanted to be a designer. I was born into a family of designers. My father, grandfather, uncles, and cousins are all architects, so naturally I have always been drawn to that area of design. At an early age, I began to understand that design was possible across multiple scales, which eventually sparked my interest in fashion.
What are your earliest memories of style and fashion?
I have been very aware of fashion for as long as I can remember. While traveling with my parents, we would visit monuments and museums. However, I was more interested in the fashion of people passing by. As a child I used to create outfits. A very memorable one was my Robin – of Batman and Robin – costume with a pair of cowboy boots that I almost never took off. I sometimes wish I was still that adventurous with my style.
As a child I used to create outfits. A very memorable one was my Robin costume that I almost never took off.
You were born in Mexico City, but traveled a lot thanks to your father's architectural career.
Yes, I would tag along with my family on various excursions across the world, always driven by a specific cultural building, artwork, sculpture, or ruin. So this idea of travel and research became embedded in my design vocabulary from an early age.
When did you move to NYC and what were your first impressions?
During college it was my dream to move to the big city after graduation. I was fortunate enough to get a job right out of school – with Michael Gabellini and Kimberly Sheppard at Gabellini Sheppard Associates architectural and interior design firm in SoHo. I worked in their residential and commercial projects division where I became completely immersed in design detail. There is nothing more detailed than a Gabellini Sheppard interior! I lived in the West Village at the time, and would walk to work down Bleecker Street every morning. It was like a sensory overload, much like everything else about New York. My first impression of the city was how hectic it was, but this really excited me. It still does; there is something in the air in New York City that fills me with energy and excitement.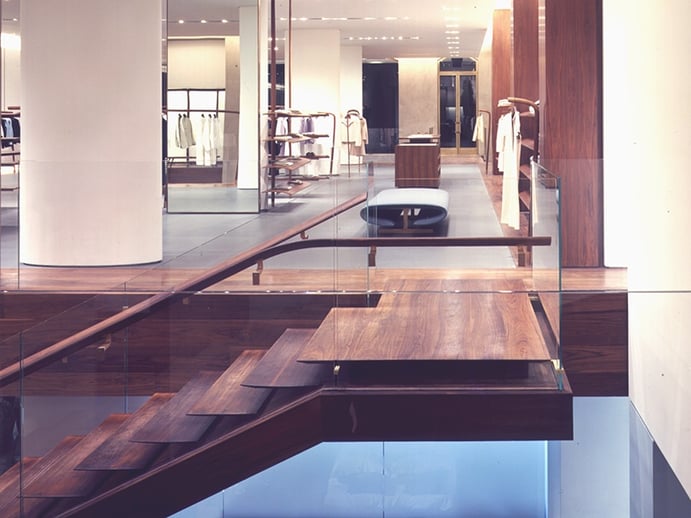 You did a Bachelor of Fine Arts and a Bachelor of Architecture – where did you see yourself heading professionally?
I think art school taught me to think about everything in a different way, outside of the box so to speak. I'm very logical and analytical by nature, so architecture was a natural fit. Having both fine arts and architecture as my foundation seemed like the best possible training for anything I would want to do as a creative professional. But right out of college, I wanted to be an architect because I loved the idea of creating spaces and buildings. At the time I also wanted to work with my father.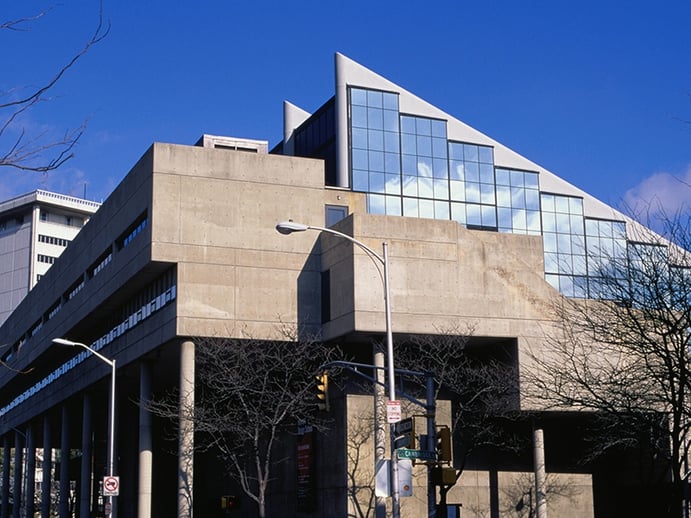 You then went to the Harvard Graduate School of Design (earning a Master's of Architecture in Urban Design with distinction). And now you teach there. So far, so unfashion.
Yes, I went to Harvard for graduate school and at the end of my time there was awarded the Druker Traveling Fellowship, which allowed me to pursue my research that culminated in my first book Form and Pedagogy: The Design of the University City in Latin America. After completing my book, I was asked to stay at the GSD and teach. I guess this isn't really a conventional route to fashion, but I actually think that my journey gives me a unique voice. My collections are driven and informed by the path and methodology of my life experiences. Teaching also allows me to continue my creative process, testing different design ideas with the students, always continuing the conversation.
What is the idea behind Garciavelez?
The idea for my brand really started during the extensive research trips for my book. As I was traveling, I would think about what I wanted to wear from day to night, and fantasized about creating my own clothes. I started sketching, thinking that maybe someday these ideas would materialize into something more. Obviously being an architectural research trip, my collections have a great attention to architectural details. If I had to say I have a signature, I think it would probably be that.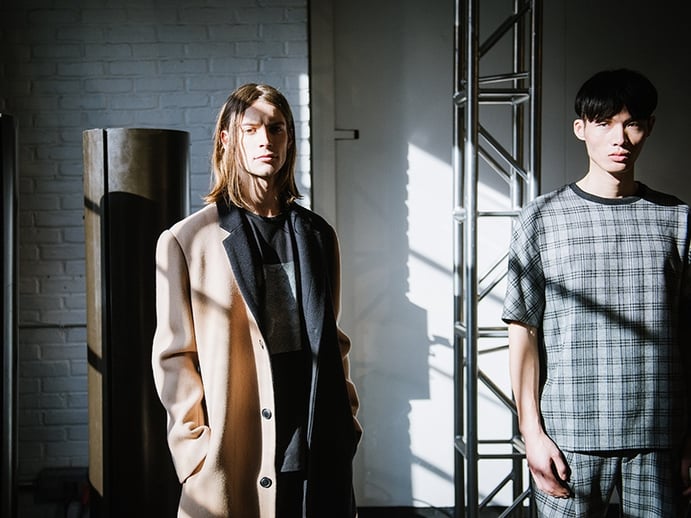 And what's the Garciavelez look?
The look is clean, modern, refined, precise, comfortable pieces that you can dress up or down, and that can be worn throughout the day.
Tell us about your New York.
I spend so much of my day moving all around the city, starting with SoulCycle at 6am in SoHo. It's like my morning meditation, albeit quite loud and fast! It centers my mind, which allows me to be more creative. After spin class, I head to my daytime base – my office in the Garment District. My collection has so many moving pieces as it's coming together that I too am constantly moving around in the process of creating it – from appointments at various factories in Midtown, to lunch meetings with magazine editors. I'm a very curious person by nature, so I spend a lot of my free time exploring the city. I can find myself anywhere from an art gallery in Chelsea to a new exhibit at a museum, or going for a nice walk in Central Park.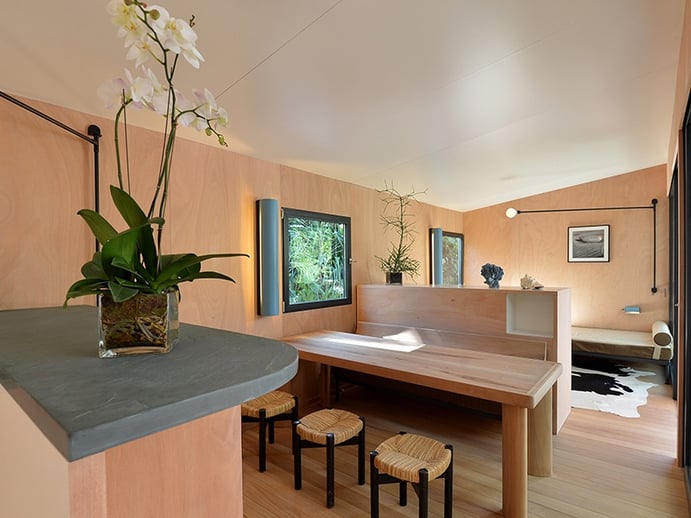 Where is home and what's your style?
I live on the Upper West Side with my boyfriend and our dog Lolo. The decoration of our home is very much a blend of both our styles, but it's also Lolo's home so nothing is too precious for him to climb on. I love furniture and lighting created by the design giants, people I have studied for years in school (Poul Kjaerholm, Jean Prouvé, Charlotte Perriand, etc.). We are surrounded by items collected from various trips abroad. One of my favorite finds is an antique aluminum airplane propeller that I bought years ago on Portobello Road in London while working at Alexander McQueen. If I had to summarize my style, I would say it relies on the classic Mid-century Modern influences juxtaposed with Brutalist architecture.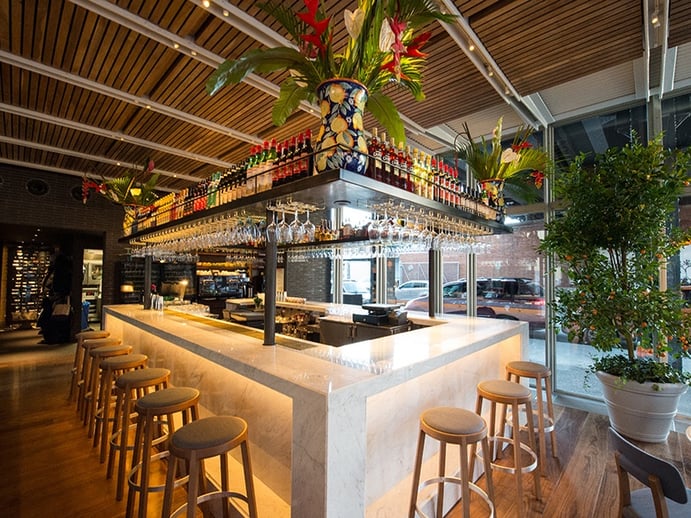 Which are your favorite neighborhood restaurants and bars?
I love to venture downtown as much as I can. Some of favorite eateries are: Santina, Dirty French, Sant Ambroeus, The Waverly Inn, and Cafe Clover. I love The Mercer Kitchen for brunch on the weekend, and walking around SoHo and NoHo afterward.
Apart from your own designs, what labels do you like?
I love fashion. I could give you a list to rival an encyclopedia, but some of my favorites are: Dries Van Noten, Rei Kawakubo, Hussein Chalayan, McQueen, Maison Margiela, Marni, and Prada.
Which are your favorite shops? Food, interior design, etc.
For furniture, my favorite shops are Wyeth, Mantiques Modern, and Alan Moss in New York. I also love to shop for furniture in LA, where some favorite spots include: Lee Stanton, Downtown, and Blackman Cruz. For food, I go out of my way to stop at Lady M Confections to get a green tea layered cake, or stop at my corner deli to get my nightly strawberry Popsicle.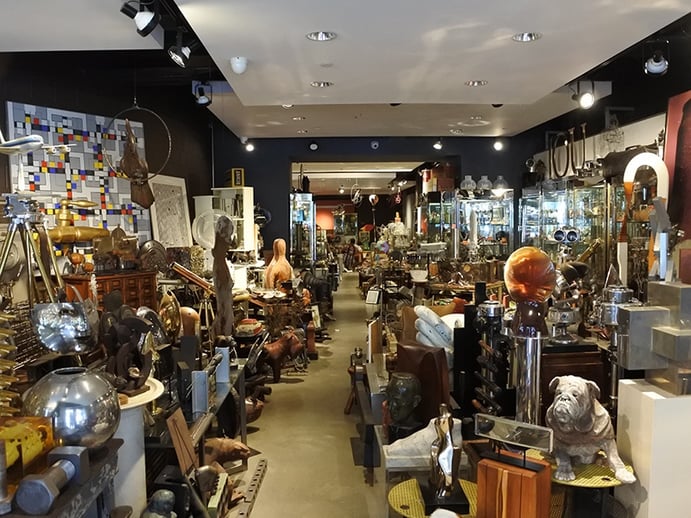 What are your plans for the rest of 2016?
For the brand, we have plans to expand the product category offerings. I would love to develop a small accessories collection and perhaps branch into womenswear, but one step at a time. This is something I want to do with a very measured approach. Personally, my boyfriend and I are in the process of redecorating our apartment so I'm excited to see that come together this year. I will definitely be looking forward to some fun travel plans as well.