Established in 2010, 1508 London set out "to fill a gap in the interiors market for a design studio unrestricted by a specific house style," explains marketing director Hamish Brown, who leads the studio alongside creative director Louise Wicksteed and development director Shona Patel. Luxury Defined spoke to two of 1508 London's founding partners to discover what inspires the way they work, and their vision for the future of the interior design industry.
Where does the studio's name come from?
Louise Wicksteed: 1508 was the year Michelangelo won the commission to paint the Sistine Chapel ceiling, which he achieved by drawing a perfect circle by hand. This commission marked an important moment in the Italian Renaissance, a period in history during which art and architecture flourished. Our objective at the studio is to see interior design and architecture flourish, and to be at the forefront of industry innovation. The name also reflects the collective nature of our practice—there's no eponymous owner or figurehead. Instead, we work collaboratively, bringing together everybody's individual skills and talents in our pursuit of excellence.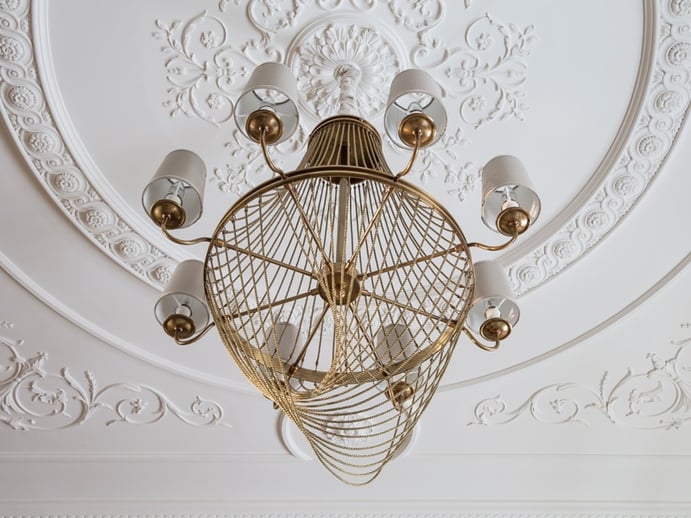 What is the company ethos?
LW: Our ultimate aim is of course to create beautiful spaces. But we also understand the importance of people and strive to have a positive impact on their wellbeing through the spaces we design. We think of ourselves as storytellers—our role is to interpret each client's personality and the character, history, and location of the property, weaving these strands together to produce a unique and perfectly tailored design. Each project is an opportunity to create something new, and by encouraging clients to take part in the design journey with us, they can help to shape the end result.
Hamish Brown: The company now consists of more than 40 people, all currently under the age of 40! We're a dynamic, multidisciplined, international team of designers and architects. We consider them the DNA of 1508 London—it's their collective expertise that allows us to push boundaries for clients who want to achieve the truly extraordinary.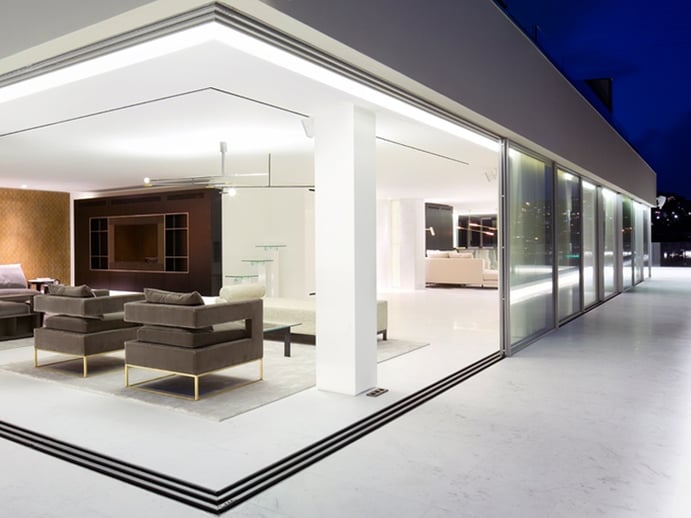 What is the 1508 look?
LW: We're proud not to have a signature "look"—you can't design a London Regency property in the same way you would design a contemporary apartment in Istanbul or a boardroom in Dubai. Our designs are not formulaic, but what they do have in common is that they are all derived from first principles: history, geography, and the vernacular of the architecture tell us where to begin.
These principles have cemented our reputation for creating exclusive, original, and timeless interiors. Many of our clients comment on the thoughtfulness of our designs, and this is key. Only by understanding the style and key features of a building can it be renovated sensitively and with integrity. We have eclectic tastes—we're big fans of bespoke designs, contemporary art, and antiques—and we know how to make them all work together.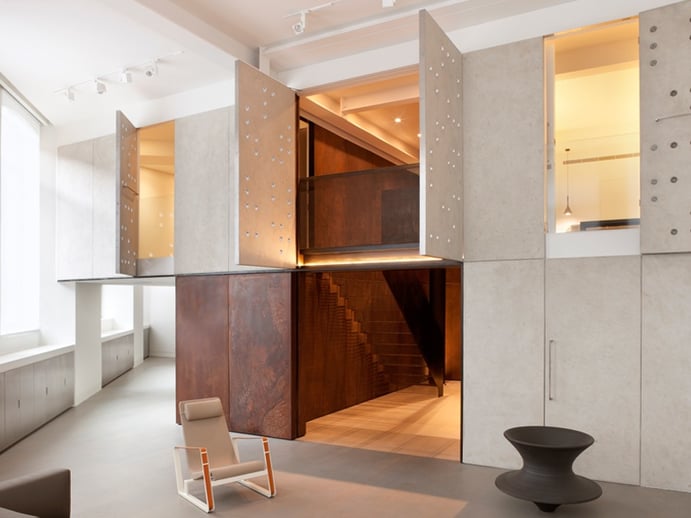 How do you approach a project?
LW: Every project starts with our team exploring the property and its surroundings and getting to know the client in more detail—their personality, likes and dislikes, ambitions, and how they'll be using the space. These values inform our creative process, which starts with a brainstorming session during which we put together lots of inspiration—visuals, sounds, and samples—to create multisensory mood boards. That's the start of the project, followed by detailed drawings, site visits, supplier meetings, and, most importantly, regular contact with the client.
Tell us about some of your projects…
Project Pearl, LONDON
LW: The brief to redesign and refurbish the interior of this ground-floor and lower-ground-floor apartment centered around the restoration of Classical period details and the introduction of fresh, modern materials and a controlled color palette to create a timeless feel. The beautifully proportioned rooms and high ceilings lend a sense of grandeur and scale to the property, which is furnished with a mix of antique and modern pieces.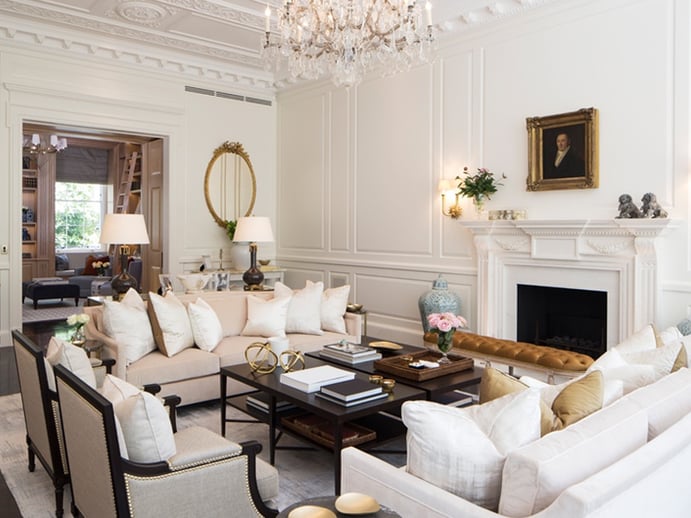 Project Esra, ISTANBUL
LW: We redesigned and refurbished the interior of this duplex apartment, inspired by its surroundings. We used locally sourced materials such as the stone flooring and the beautiful blue onyx that transformed the kitchen island into a statement feature. Floor-to-ceiling sliding doors frame the stunning view of the Bosphorus.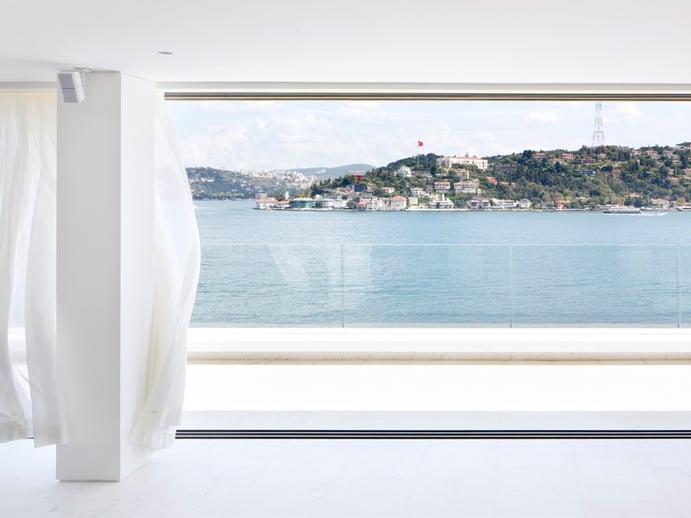 Project James, LONDON
LW: This penthouse occupies the sixth and seventh floors of a contemporary mixed-use building designed by architect James Stirling. The St James's Park and Mayfair location is breathtaking, as is the view, which we emphasized with an open-plan layout. Limed-oak paneling wraps the walls and ceiling, providing a simple, elegant, light-filled interior to showcase the owner's art.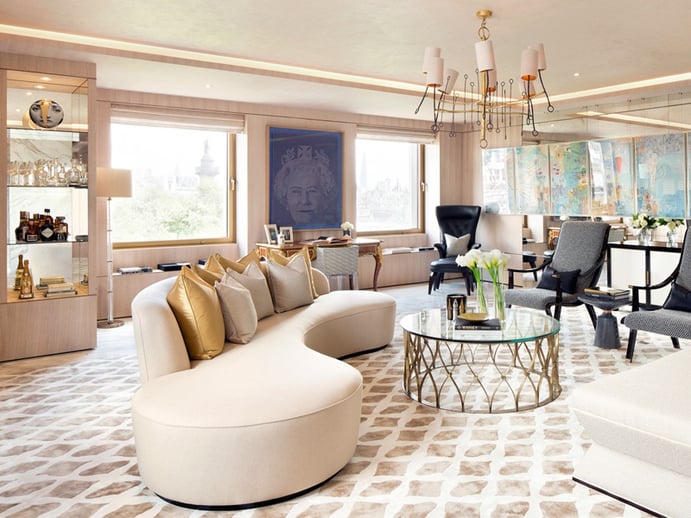 How is technology shaping the way you work?
HB: 1508 London has always sought to challenge the status quo within the interiors industry by using innovative ways to realize our clients' visions. One groundbreaking way of achieving this is with virtual reality. Our clients' fast-paced lifestyles, tight schedules, and frequent business travel mean that they do not always have the time to attend property viewings during the design process. Virtual reality will allow them to enjoy the viewing experience in their own time, in the comfort of their own home, or while traveling.
Virtual reality is the most powerful marketing tool to date for the interior design industry
Although still in its infancy in the interiors world, virtual reality is increasingly being used for architectural projects. It is the most powerful marketing tool to date for the interior design industry; the only other comparable technology would be holograms. While holographic displays are useful for marketing products, virtual reality represents a more effective option in interior design as it gives the client a greater understanding of space and dimensions.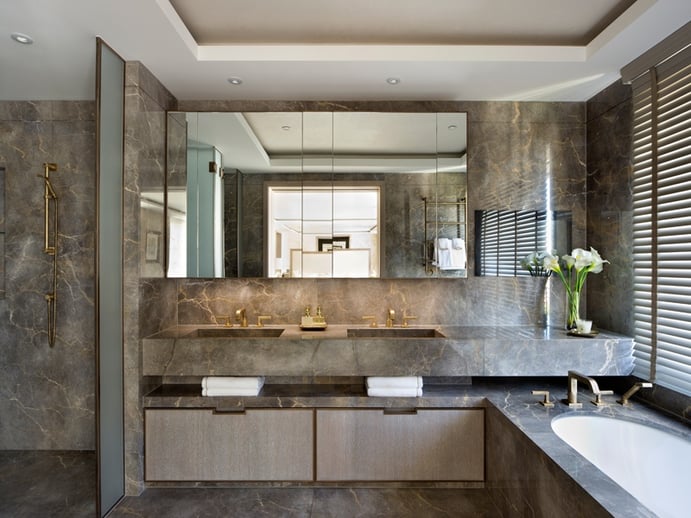 Have you worked with virtual reality?
HB: Yes, we trialed the virtual-reality headset with our most recent commission, Project Pearl, and had a very positive response. We're now planning to use virtual reality (VR) across all our projects, so clients can visualize the interiors before they are installed. VR will be especially useful for our international projects and will help to build an even closer rapport with our clients.
What are your current and upcoming projects?
HB: We have had a great year with a robust portfolio of projects in progress. We're working on a new residential development in Greenwich Peninsula [in east London] and are starting work in Saint Petersburg on a project with Squire & Partners. We have also taken on a boutique hotel project in central London. We're delighted to be part of another very prestigious London project, but it's still under wraps so I can't say any more just yet…