Designer and artist Jaime Hayon, known for injecting humor into his work, has designed everything from tableware, tiles, and rugs to porcelain sculptures and shoes for brands as diverse as Lladró, Bisazza, and Camper. He has also created interior designs for hotels, retailers, and private clients. Often cited as one of the most influential creators of recent years, Hayon today has offices in Spain, Italy, and the UK. Here he talks exclusively to Luxury Defined about his design process.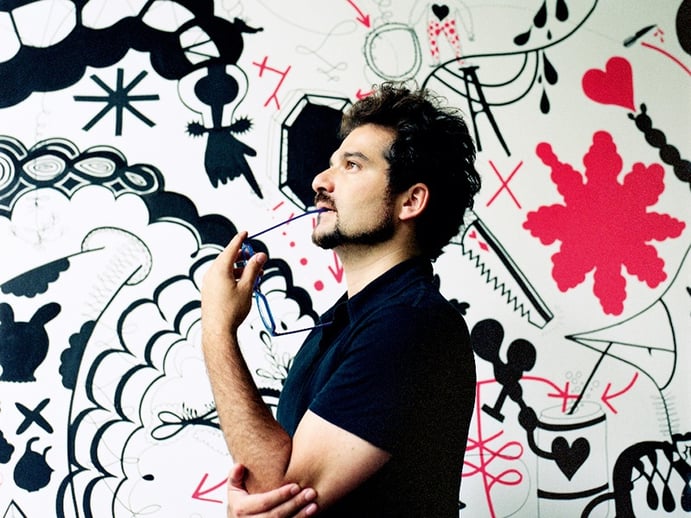 How do you begin a design?
A concept becomes an idea that becomes a sketch. Then I sketch, I sketch, and I sketch some more until that idea becomes a design.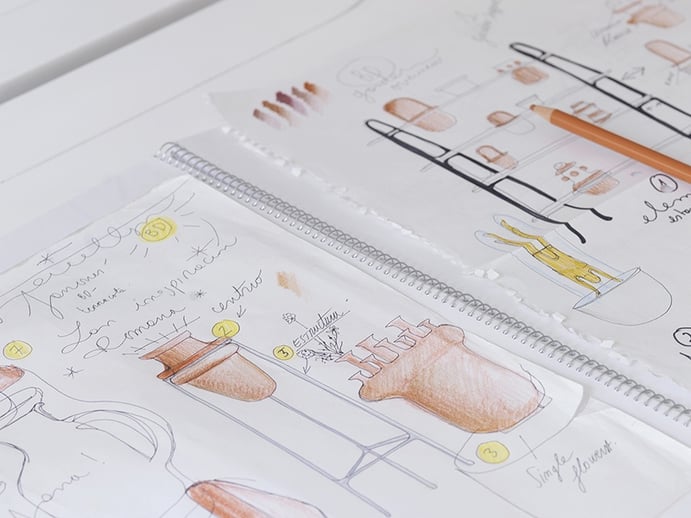 Tell us about your time directing the design department at Fabrica, the Benetton Group-funded communications research center in Treviso, Italy.
It was a tough school, intense. I learned a lot—about communication and its strength, working under pressure, defending ideas…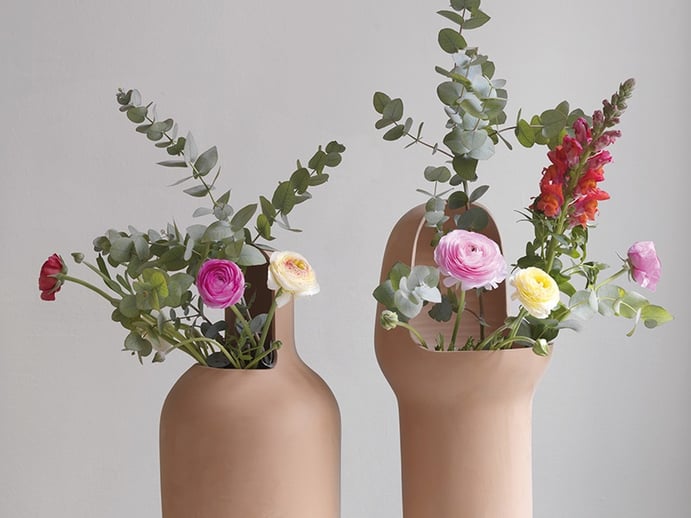 In 2000 you set up Hayon Studio. What was the impetus?
Freedom. Choice. Being able to work on projects I wanted to work on and explore new areas, new challenges.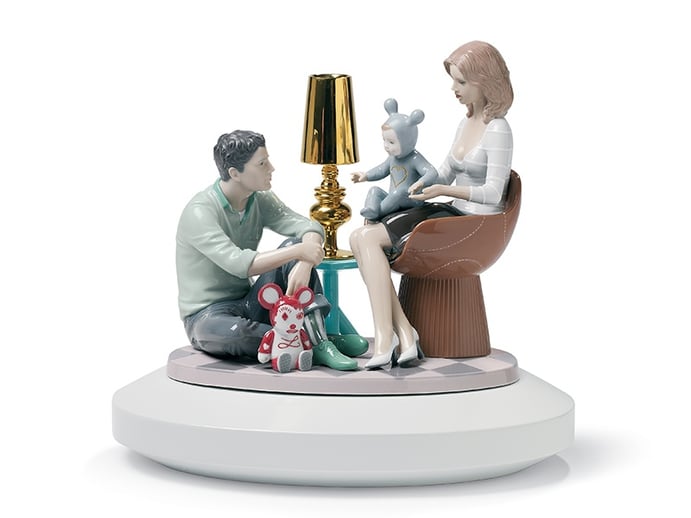 You've worked with everyone from Lladró and Fabergé to the Republic of Fritz Hansen, and upscale hotel brands—what is it about a project that attracts you, and which have been your favorites?
A project needs to be a challenge and the people I work with need to be up for that challenge. I need to work with people I like. I need to work on projects where I believe that together we can achieve something great. There are no "favorite children": you love them for different reasons. I'm particularly fascinated with art projects, as the platforms have few restrictions and freedom is broader.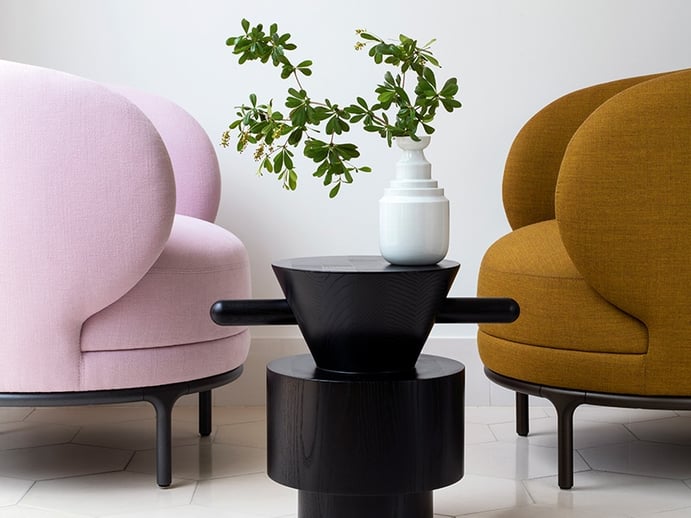 What inspires you?
Happily, inspirations I do not lack. It can be anything and everything: cultural, formal. Lately, I have been giving much thought to contemporary folklore.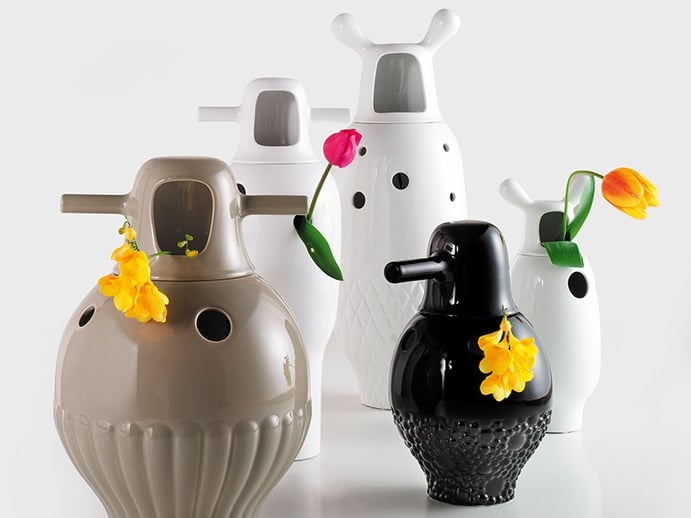 Do you think differently when creating art and when creating design?
In some ways, I do and in others, the process is the same. Each is always guided by a concept I am into at the moment and always integrates my shapes, use of color, my take on humor. With design, the perception of these key elements can be more difficult to visualize, but they are always there.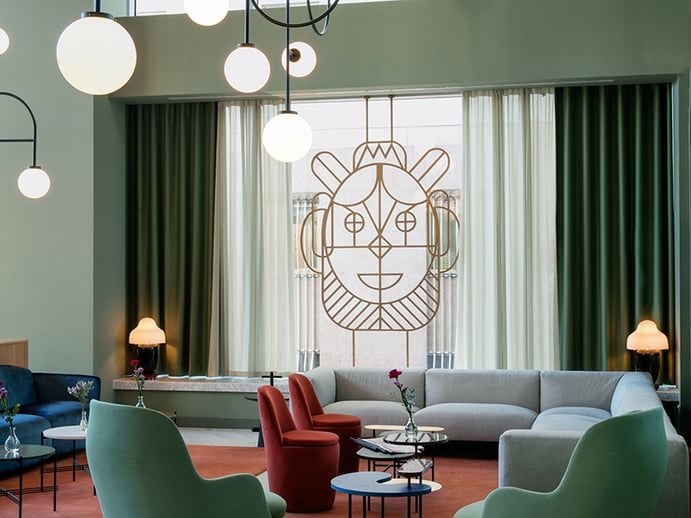 How is designing interiors different from working on products?
I love working with interiors. They allow the possibility of creating stages, environments, installations. You can mix up furniture, you can use art, and then you can see it all come together… to convey a personality of its own.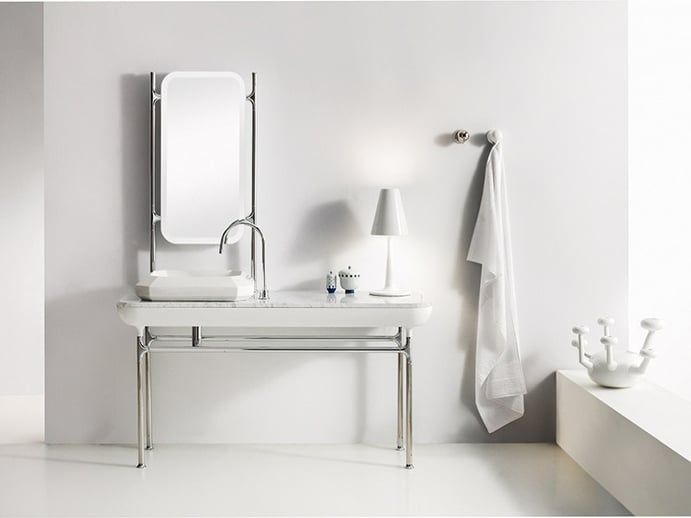 Tell us about your current projects.
I recently presented a new art installation for the High Museum of Art in Atlanta. I am also working on new products, a private residence, a bed and breakfast…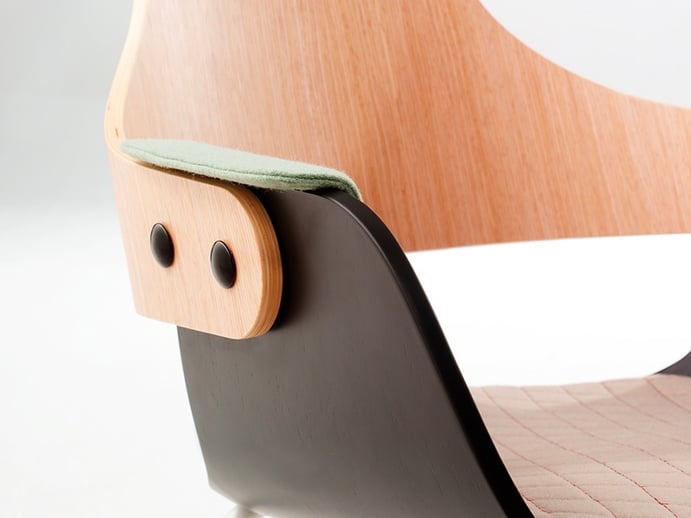 Where do you live? And do you live with a lot of your own design?
I live in Valencia, Spain, in a quiet little town surrounded by oranges and vegetable gardens. It is sunny, simple, and light. And, yes, many creations have decided to move in!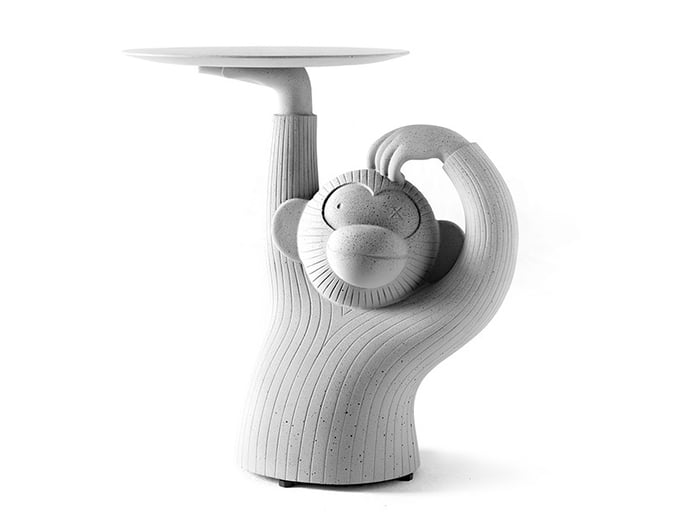 How has technology changed the way you work?
In my case, not very much. I am a lover of tradition and craft. I'm not really a high-tech kind of guy. Of course, the tools available to design with today are amazing, and my team uses them. Me, I stick to my sketchbook.
In three words, the Hayon look is…
Bold, positive, sophisticated.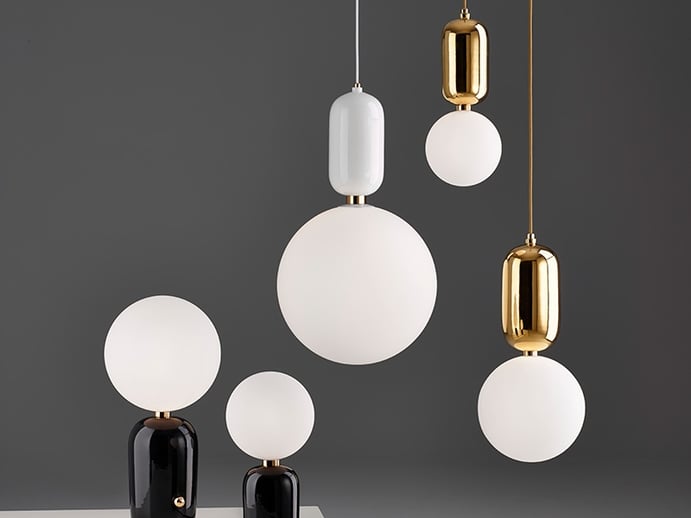 What would be your dream commission?
One I haven't even thought of. Something unexpected that allows me to learn.
Was it always your dream to design?
Not really. My dream was to be able to dream as much as possible.