Based in New York City, Mark Cunningham founded his own company in 2005, after spending more than 15 years as creative executive at Ralph Lauren. He has worked on a diverse range of projects, from residential interiors to hotel design. Here, he talks to Luxury Defined about his design style and his upcoming projects.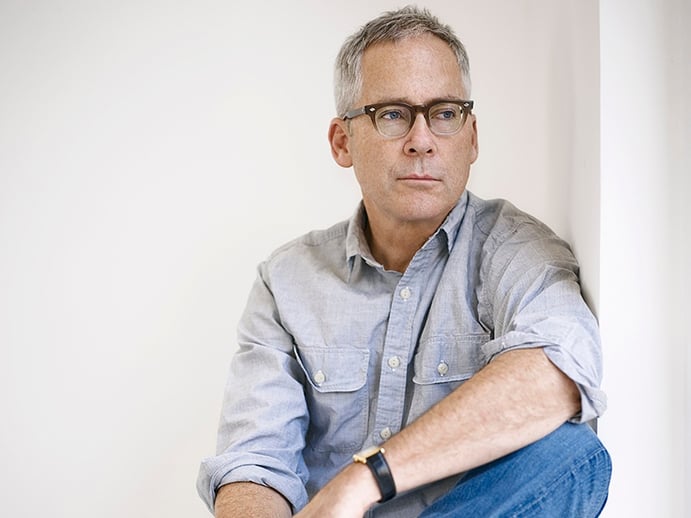 Tell us about your background.
I grew up in the southwest—Arizona and Nevada—so I got to experience the open desert. But my family would frequently go to San Francisco, which meant I had the best of both worlds.
Why did you decide to start your own company?
I started my own firm, Mark Cunningham Inc., when a designer friend of mine was moving offices. She needed someone to share space with, the timing was right, so I was in.
Describe your first commission.
My first project, 10 years ago, was an apartment in a prewar building on the Upper East Side, overlooking Central Park. It was a floor-through, gut renovation for a young family of five. It was, and still is, one of my favorite projects. The family and I have become great friends.
How do you approach a new job?
Each project boils down to who the client is, the architecture, and what they're looking for. For me, it's very intuitive.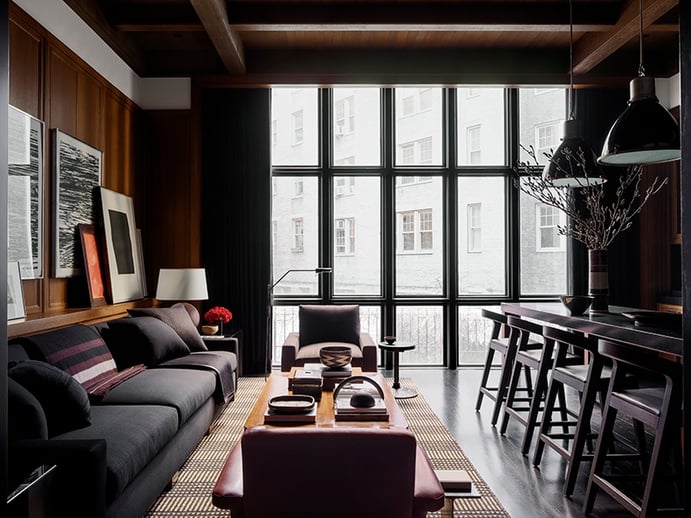 How does the architecture of each project inform your work?
I always want to respect and complement the architecture.
Why do people come to you?
Much of our business comes from referrals. I think our spaces are comfortable, warm, and functional, with a clean look and feel. We take great care with the details, without being too elaborate or overdone.
You seem to like a muted background with pops of color on furniture and accessories. What is your philosophy about color?
Again, the client is the driving force, but adding color through key accessories, art, and furniture is a way to incorporate it without becoming weary of a whole room of color.
We take great care with the details, without being too elaborate or overdone
You design much of the furniture in your schemes. Tell us about this.
I believe that customizing furniture, most of the time, gives better quality and you have more control. It also allows us to meet the unique needs that our clients sometimes have.
Which of your projects are you particularly proud of?
There are aspects of every one that I'm proud of, but a project in Martha's Vineyard stands out. The client knew how she wanted her home to look and feel, and she trusted both the architect and myself to give her that look. It was a great team effort.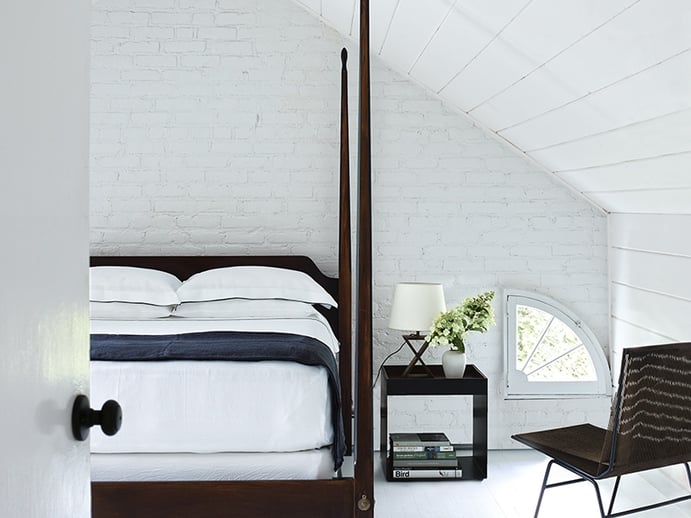 Where is your home and what is it like?
My home is in New York City. I live in a small, intimate, prewar building that has 11 floors, with three apartments on each. My apartment was originally a two-bedroom that I gut-renovated into an open one-bedroom. It's very light, bright, and airy with a collection of things I love, including a fireplace that I use all the time.
What are your projects for this year?
I'll be working on a mature estate in The Hamptons; a cabin surrounded by vineyards in Sonoma, California; an apartment in the new Robert A.M. Stern building in New York; a Park Avenue lobby in Upper East Side, New York; and a residence in The Surf Club, Miami, which was designed by Richard Meier & Partners.
Tell us about your neighborhood.
I live between Park Avenue and Lexington Avenue. The neighborhood is a combination of brownstones and postwar architecture. During the day it feels like a sleepy village, with its quiet, tranquil streets. It's centrally located, which is very convenient, and I really like that it evokes a sense of old New York.