Chris Godfrey, global principal of HBA Residential—the residential arm of top hospitality design firm HBA—recently returned to the United Kingdom from Singapore to head up the company's new London office, which opened last year. A third office is planned for New York by 2020. Here Godfrey reveals his inspirations, career path, and approach to projects that result in distinctive and sophisticated environments for private villas, penthouses, and luxury buildings.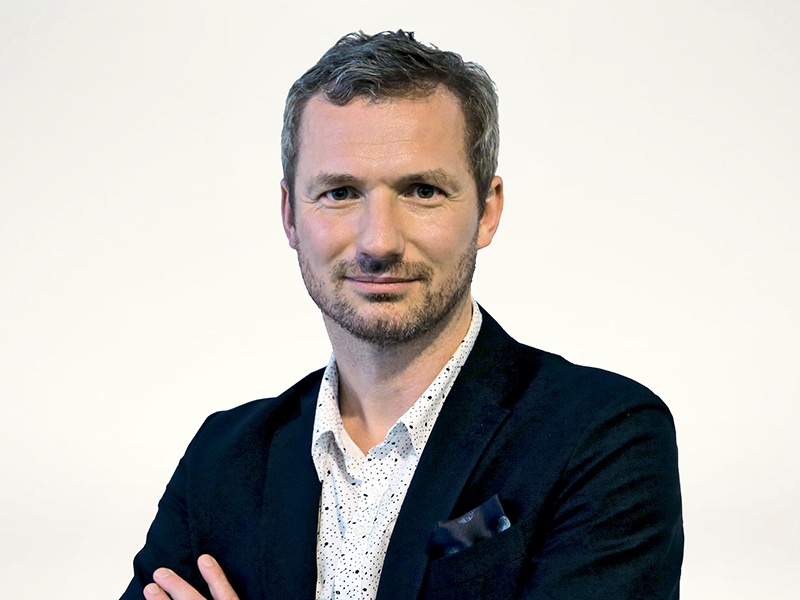 Tell us a bit about your career before HBA…
I originally trained as an architect's apprentice before going on to study architecture at the Mackintosh School of Architecture in Glasgow, graduating in 1997. I then moved to London where I worked solely within the residential sphere for the best part of 20 years until March 2014, when Hirsch Bedner Associates entrusted me to launch HBA Residential in Singapore. Immediately prior to establishing HBA Residential, I was founding creative director at 1508 London, which has now grown to an internationally recognized, high-end residential design studio. Before that, I ran my own company, SCAPE Architects.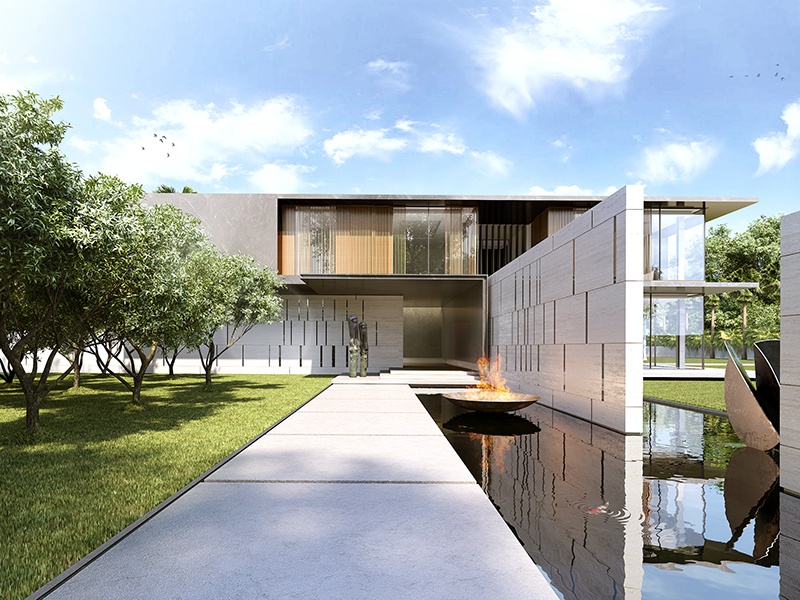 How did you encounter "design" when growing up?
My father is an artist and architectural draftsman who was also pivotal in shaping my creative foundation. We lived in an ordinary terraced house in a small Yorkshire town, but he made the interiors unique with homemade avant-garde decor. Over years and years, he painstakingly cut out beautiful photographs from design magazines and the Sunday newspaper supplements, pasting together the pieces on every bedroom wall. So I'd go to bed surrounded by all this crazy stuff—nudes, art, archaeology, and architecture combined with his own hand drawings.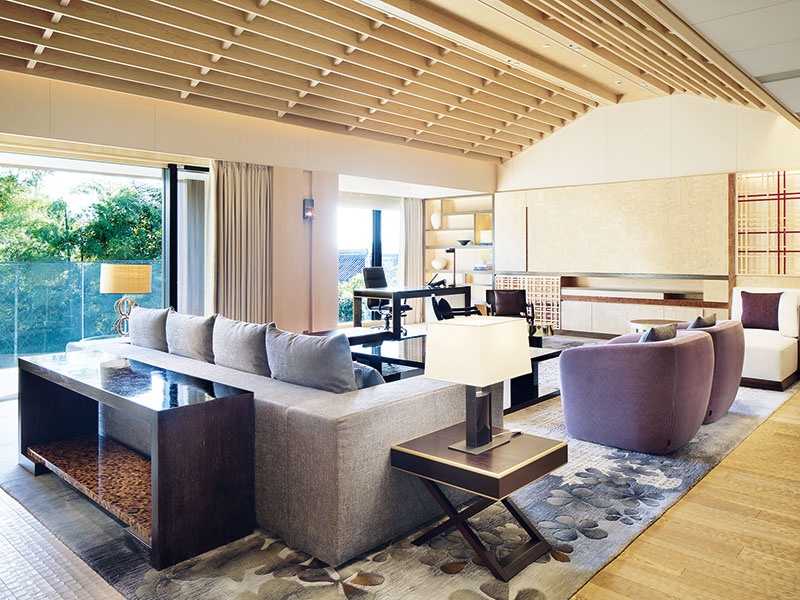 What was the appeal of launching HBA Residential?
The invitation to launch HBA Residential was an unparalleled opportunity. HBA is the biggest and No.1 hospitality design firm in the world, working globally with all of the five- and six-star brands. What is less well known is that in fact it was probably already the largest designer of private residences in the world, but it had never publicized the fact—work came in word-of-mouth by virtue of the sort of clients who stay frequently in the hotels HBA designs. I had long been interested in working globally and was attracted by the prospect of developing the integrated design model on its behalf.
The company recently opened an office in London. Why?
From the outset, we always planned to have three epicenters that would allow us to be only a few hours' flight to a project anywhere in the world. We will ultimately have three studios but work as one team, which means we can easily cover a wide range of time zones and service our globetrotting clients from wherever they travel. Our vision is to stay small and intensely focused, which allows us to work with a select number of clients and be reactive but controlled, delivering everything yet still managing everything.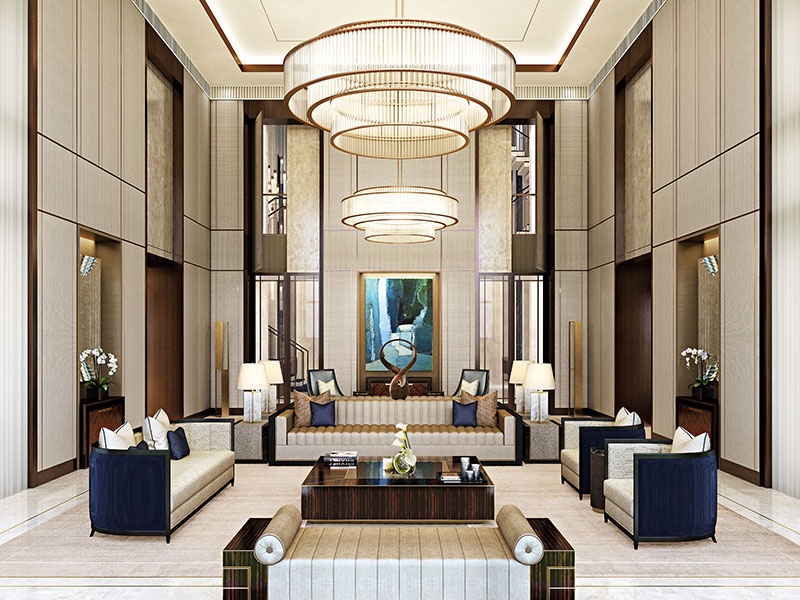 Tell us about some of your recent residential work…
We are designing new 43,056-square-feet (4,000 sq m) houses for a prominent fashion designer in Shanghai, an art collector in Mumbai, and a Miesian-style farmhouse in Delhi. We are also designing a compound of villas in the Middle East and a new-build house in The Peak, an exclusive Hong Kong neighborhood. Just completed are the interiors of the penthouse within a super-luxury development at the site of the Beijing Olympic Park, which will be among the most expensive private residences in Beijing. We currently have a couple of London-based projects for our Asian clients and have just started a new project in Lagos.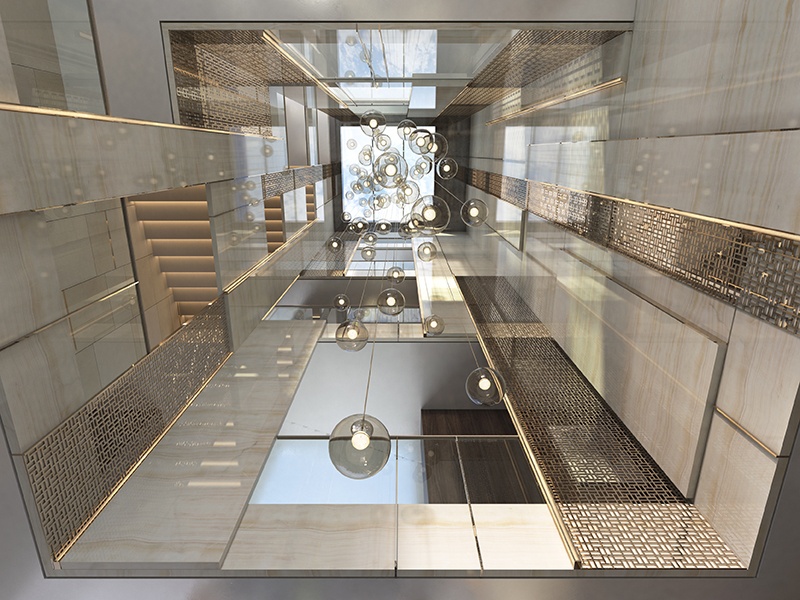 You recently designed a house in Mumbai around an art collection, tell us about this…
Central to the house—the heart—is a six-story top-lit vertical gallery that unifies and enlivens the various components of the house. All aspects of the family's lives, including religion, culture, and art, have been carefully considered and distilled into something distinct yet harmonized. This home will be a family heirloom, a place that needs to accommodate large functions and also be a private, secure residence. It's a truly personal response that fits with the physicality and cityscape of Mumbai while being attuned to the mosaic of religion and family.
How do you approach a project generally?
We approach each project from what I call "first principles"—the what, who, where, how, and why of design—there isn't a great deal of difference in designing for different clients internationally. We approach each project in an open way and use our experience to give clients what they want in a manner they could never have foreseen. Most importantly, we listen and ask questions. Clients need to be inspired and we look for inspiration in the everyday condition of the "home." This is the basis of the approach.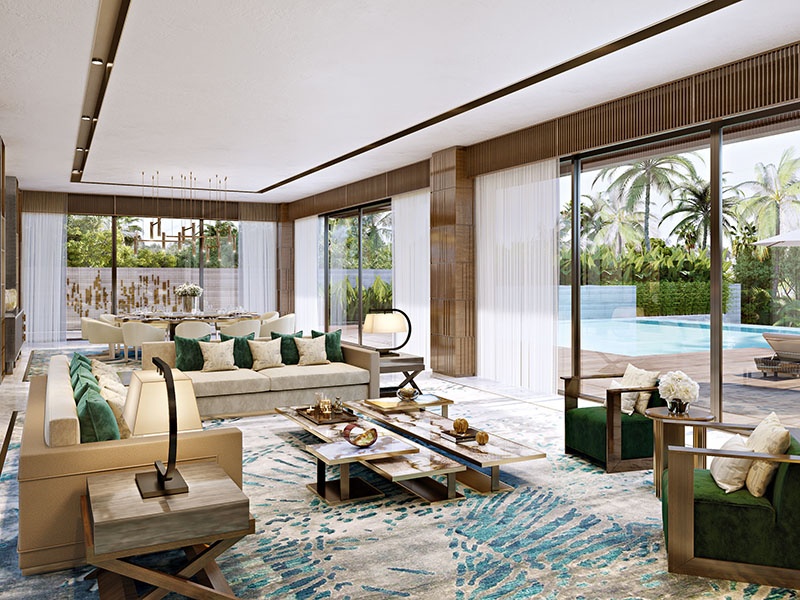 What is the HBA Residential "look"?
I don't think we have a "look" as such—a project's "style" being secondary and never predetermined. With the expert team we have in place, we have the experience and ability to create authentic stylistic solutions for our clients. That said, our projects can be determined by their strong sense of marrying intelligent architectural organization and proportioning with a high level of residential comfort and refinement.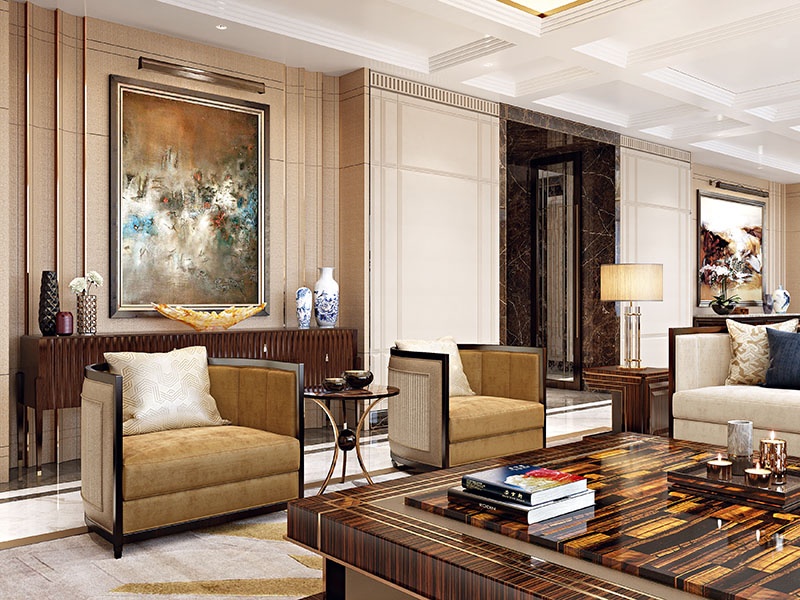 In a world where the term "luxury" is so overused, what sets you apart?
What sets us apart is our innate understanding that the notion of "luxury" is personal and subjective. As designers, we are gifted the opportunity to create something that is inherently luxurious by virtue of the fact that it meets the specifics of a brief in an intelligent and unique manner. I say that we "craft luxury" or create "luxury by design"—it is acquired through our very personal way of working. Ours is a principled, process-led, and "less-is-more" approach—we look to provide something bespoke in the best sense of the word, conceived and crafted just for you.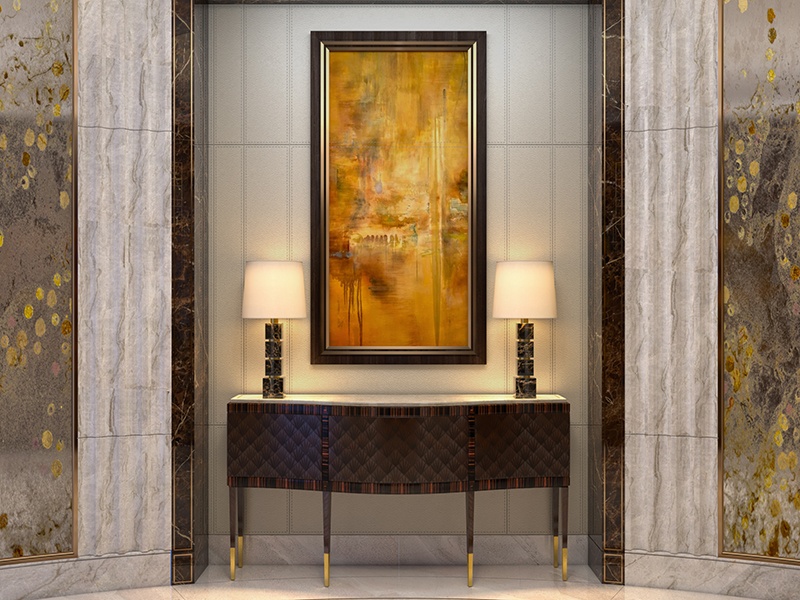 How influenced have you been by Asia in design terms?
Very. Asia is incredibly rich and diverse, both physically and culturally. There is a rich cultural heritage and also a desire to embrace the new; the climate propagates a particular way of living. These dynamics create a wonderful context within which to design and were part of the draw for me. Interestingly, my relocation to Asia, and subsequent return to London has led me to look at London in a deeper way. Britain and Europe still set the benchmark for quality through heritage and royal seals, so we can leverage geography for our clients' benefit by bringing the best of British craftsmanship to Asia, and the best of Asia's delivery capabilities to Europe.
What are your other design inspirations?
I am inspired by others' passion and ideas—whether from clients, peers, team members, or students. Good clients make good projects and it is always inspiring when a client is truly passionate and engaged in the process. Travel is a constant source of inspiration and, although business travel is quite demanding, I never tire of the constant exposure to the new and ever-changing landscapes within which we operate.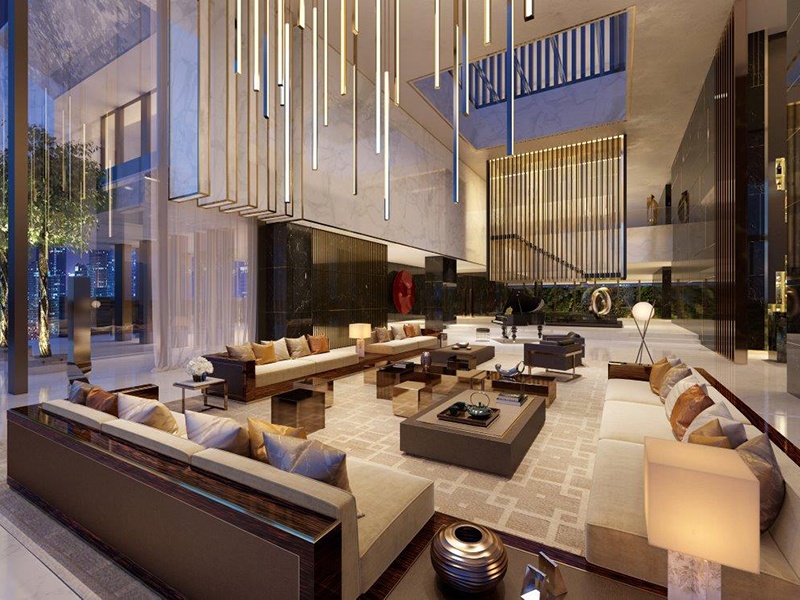 Are there materials, themes, or motifs that you return to time after time?
Architecturally, we always consider form, order, and proportion and how the inherent qualities of light and space can evoke feelings of balance, comfort, personal security, and wellbeing regardless of changes in decoration. We also try to use materials that are fitting for the context. Local stone and timber prevail, but we also like to experiment with materiality in controlled ways. My fundamental approach to the design process hasn't changed, however the ability to experience vastly different people and places, as well as test my understanding of how to work with many kinds of individuals, has provided 'wide-screen' vision that continues to inform and evolve the oeuvre.