Owning a spectacular residence needn't force a compromise between the environment and enjoying one's environs. With today's innovations in ecologically sound design, it's increasingly possible to marry style with sustainability, thereby reducing the environmental impact of a home, and even going towards future-proofing it.
Harnessing the elements
Adding solar technology is a relatively straightforward and well-established way to improve self-sufficiency on the energy front. But think beyond mere roof panels – to wall cladding or even standalone features. The passive house Villa Circuitus in Småland, Sweden, features a wraparound solar balcony that generates clean electricity throughout most months of the year, despite the long winters of its northerly location.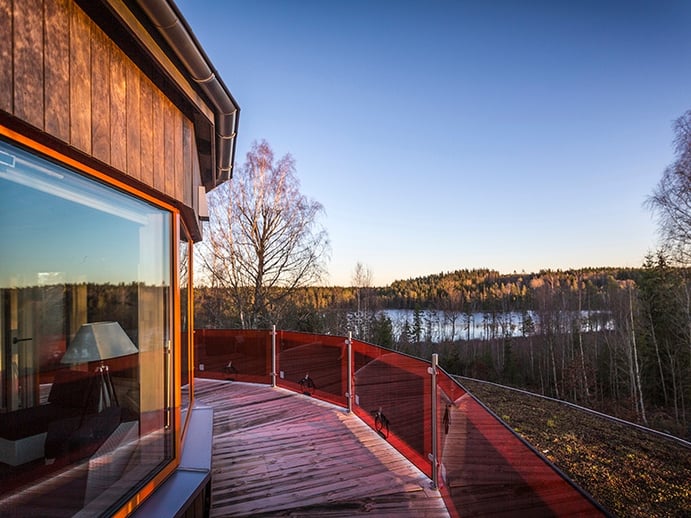 Wind technology is often overlooked as being too unreliable and aesthetically unappealing to be a worthwhile addition to residences – at least, that was the case until Italian energy company Enessere designed the Hercules wind turbine. Crafted from a combination of titanium, cedar wood, and carbon, this spectacular design makes a sculptural statement while generating energy through smart technology. It learns local wind patterns and can make the most of the smallest gust of air. At an optimal height of 23 feet (seven metres), it was designed "to integrate seamlessly with its surroundings and contribute to enhancing the architectural context in which it is installed," says the company.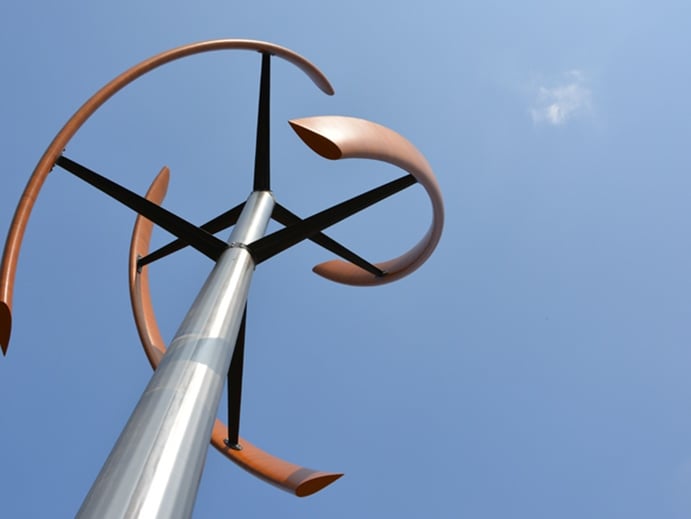 Innovative walls and windows
In newly designed and built residences, careful consideration of walls and windows is a must. Features such as self-cleaning windows, which work thanks to a photocatalytic coating, can help reduce water and chemical use, as well as maintenance efforts – perfect for glass walls and roofs.
The very walls of a building can also be used to benefit from, or add benefit to, the environment. Montreal's new Stinson Transport Center is clad in ceramic tiles that absorb pollution from the surrounding air. The result of a collaboration between architects Lemay and tile manufacturers Céragrès, similar applications could soon be seen in luxury urban residences. The Green Orchard house by Paul Archer Design features super-insulated, reflective sliding wall panels that allow the owners to naturally control the internal temperature and ventilation throughout the seasons, while also mirroring the local environment so that the structure blends in with its surroundings ­­– most enchantingly so at night.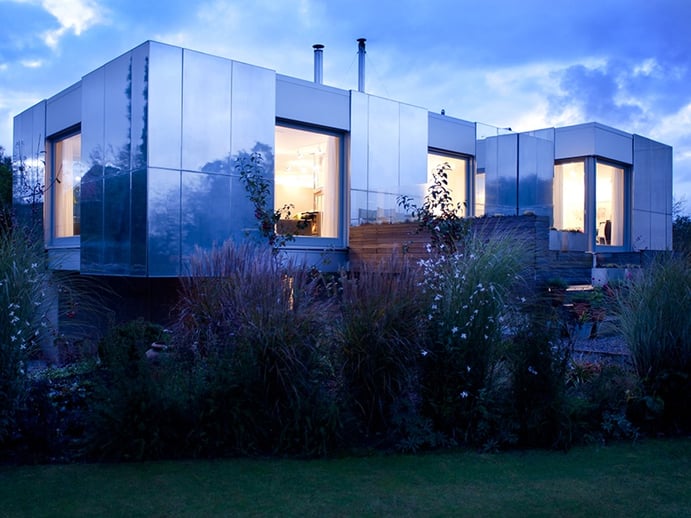 Eco-indulgences
The words sustainable and swimming pool are rarely seen together. Maligned for flaunting water in a world of increasing drought, high energy consumption and chemicals, they are, perhaps, the least ecologically friendly of luxury features. Yet designers are now working to counteract the environmental impact of swimming pools by using solar panels for heating, and improving methods of heat retention. Planted natural pools and swimming ponds – long popular in countries like Austria and Germany – are also gaining popularity among environmentally conscious homeowners to stunning effect. Not only is the water clean and chemical-free, but the swimming area becomes a year-round feature that can help to attract and sustain local wildlife.
Planted natural pools and swimming ponds are gaining popularity among environmentally conscious homeowners
Whether you opt for a natural pool or a pond depends on preference. In the UK, specialist installers Clear Water Revival state that natural pools can be heated to 86°F (30°C) with minimal heat loss, due to the fact that the water is cleaned by active filtration, not plants. Swimming ponds, on the other hand, rely on plants for filtration, meaning that 50 percent of the area needs to be given to plants and they cannot be heated. Still, the benefits are a truly wild swimming experience, with temperatures naturally hovering at 66-77°F (19-25°C) during a British summer, plus minimal maintenance, running costs, and lower water consumption.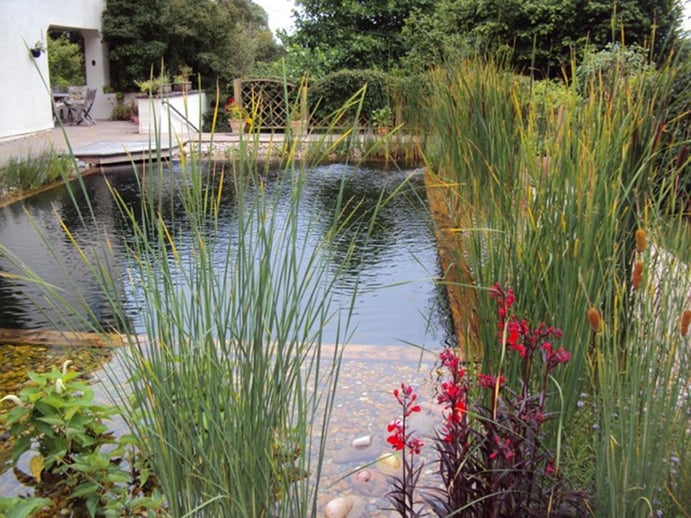 As part of a luxurious indoor setting, a clean-burning bio-ethanol fire can make a beautiful and eco-friendly focal point. The Seasons table designed by Jean-Marie Massaud is an elegant freestanding example in tempered glass. Cleverly, the use of the central basin can be changed throughout the year – from a fire in autumn and winter, to a flower display or even an aquarium during spring and summer.