Earth Day, the annual global event that aims to educate people about environmental issues, encourage them to examine the impact of their choices, and mobilize them to act for change, has grown exponentially since its start nearly 50 years ago. In line with this rise in eco-awareness, an increasing number of designers are rising to the challenge: becoming more eco-minded, sourcing their materials more responsibly, offering customers less environmentally harmful products and services, and encouraging them to rethink their lifestyle choices. Ahead of Earth Day on April 22, we profile four green brands leading the way.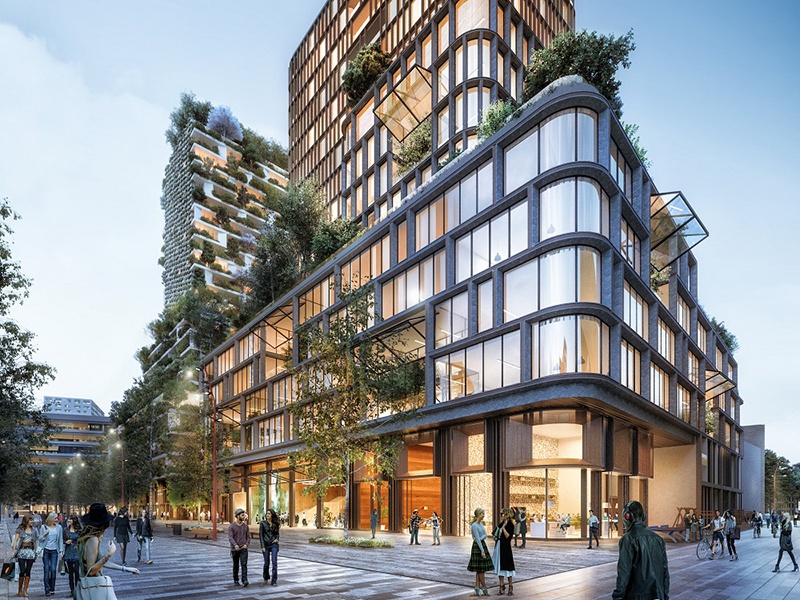 1. The visionary architect
In 1993, Stefano Boeri founded a research agency in his native Milan called Multiplicity, which investigates the relationships between urban planning and geopolitics. Today he and Boeri Studio are pioneering the concept of the Vertical Forest: a project for the environmental survival of contemporary cities. "By introducing trees and forests to our cities, we are fighting the enemy [climate change] in the field," he says. "Seventy-five percent of the carbon dioxide present in our atmosphere is produced by cities, and 35–40 percent of that is absorbed by trees."
Boeri's first Vertical Forest, consisting of two high-rise buildings, was constructed in Milan in 2014 and won that year's International High Rise Award. The Italian's vision of the Vertical Forest is a new generation of high-rise buildings that are covered in trees, plants, and shrubs. This greenery acts as a filter, able to absorb pollution from urban traffic, and produces oxygen and absorbs carbon dioxide while shielding occupants from the noise of the city. The towers are also intended to become an urban ecosystem for birds and insects, just like horizontal forests.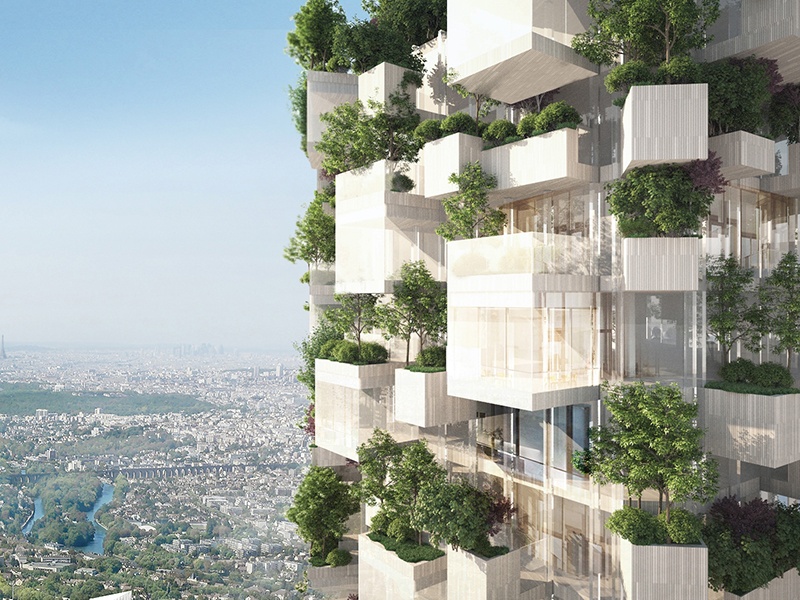 "In 2006, I was in Dubai with a group of students from Harvard, and we saw how much development was happening, how many skyscrapers were being built, and they were all made of glass," remembers Boeri. "And I thought, 'Glass is an amazing material, but making everything in the desert out of glass—I'm not so sure.' Then I started thinking that we needed a new approach."
In November 2018 Boeri will discuss his Vertical Forest manifesto at the world's first forum on urban forestry in Mantua, Italy. "I really hope that all major cities will be present, showing what they are doing or plan to do in the field of urban forestry," he says. "I'm optimistic about the future, but we have a lot to do."
2. The homewares company
Photographers and seasoned travelers Victoria Aguirre and Carl Wilson met while in South America in 2011. She, an Argentinian, was on an assignment shooting Argentinian surfers. Wilson, an Australian, was surfing beside them. They met properly while using the Wi-Fi in a local restaurant and soon discovered a mutual love for the South American landscape and photography. As their relationship developed they also discovered they were both passionate about empowering communities and helping to preserve handicraft skills. So they decided to start Pampa. The Australia-based business produces rugs, cushion covers, and accessories, handmade by artisans in Argentina and other parts of South America.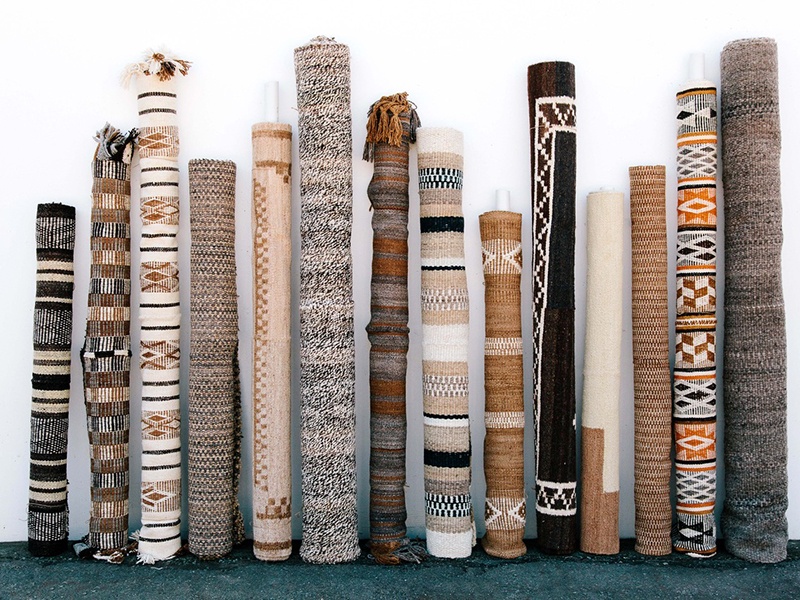 Pampa prides itself on offering homewares that are not just desirable but ethically made and fairly traded. The company pays its suppliers a fair price and ensures weavers receive the working wages to which they are entitled. Its rugs—billed as woven works of art—are entirely handmade, from fiber to finished product, using high-quality wool (100% raw sheep's and llama's, shorn, carded, and spun by hand) colored with natural dyes extracted from seasonal plants and flowers. Synthetic dyes are used only occasionally.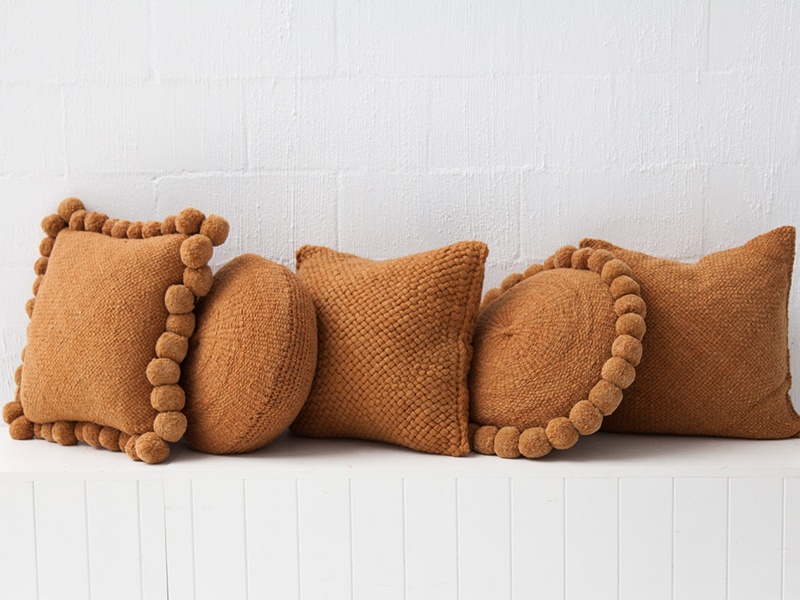 The name Pampa comes from the Quechua language and means "plain between the mountains," reflecting its founders' desire to protect woven heritage and to promote a sense of place.
3. The interior designer
"I've always been passionate about environmental conservation and was immediately drawn to green design when certification classes became available about 10 years ago," says Jennifer Jones, principal designer at Niche Interiors. "Incorporating sustainable practices into my design career seemed like a natural extension of my core beliefs and the perfect opportunity to make an impact."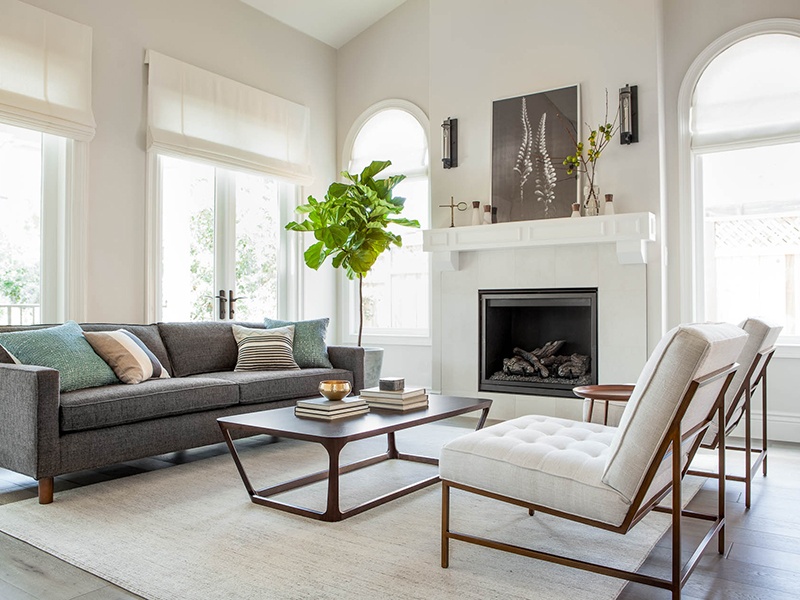 Today, Jones's award-winning San Francisco-based company works with clients to create bold, modern interiors that perfectly blend proportion, color, and texture, always with an eye on the environmental impact of what it does.
Incorporating sustainable practices into my design career seemed like a natural extension of my core beliefs
A recent project in Palo Alto, California, is a case in point. "The clients were extremely interested in a healthy, chemical-free home and had educated themselves on all the options. We designed custom upholstered pieces made from natural latex, organic wool, and sustainably harvested wood frames, all made by local craftsmen," says Jones. "We layered in organic wool rugs, solid wood furniture, and natural fabrics into the space to create an airy, modern home for their growing family."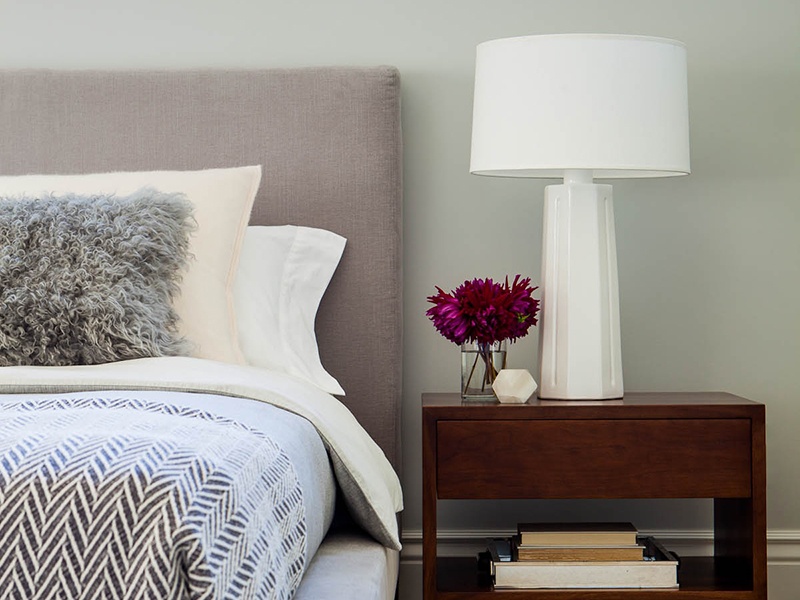 Not all projects need to be so all encompassing, however. Jones recognizes that it's easy for clients to suffer from information overload surrounding sustainable design choices. "I try to remind clients that even small changes can have big impacts. Replacing incandescent light bulbs with LEDs, upgrading your toilets to dual-flush, or swapping out toxic cleaning supplies for natural, plant-based options are all great ways to make a difference." Niche Interiors also believes in giving back to its local community, donating to local non-profits such as Rooms That Rock 4 Chemo and Leap Arts in Education.
4. The fashion label
Did you know that every year 70 million pounds of wool are treated with chlorine? The team at Elieen Fisher does. They also know that while this reduces itchiness, pilling, and shrinking, it also can create toxins when it reacts with elements in wastewater. In 2015, the fashion label debuted its first chlorine-free wool, which it now weaves into its trademark washable wool crepe knitwear.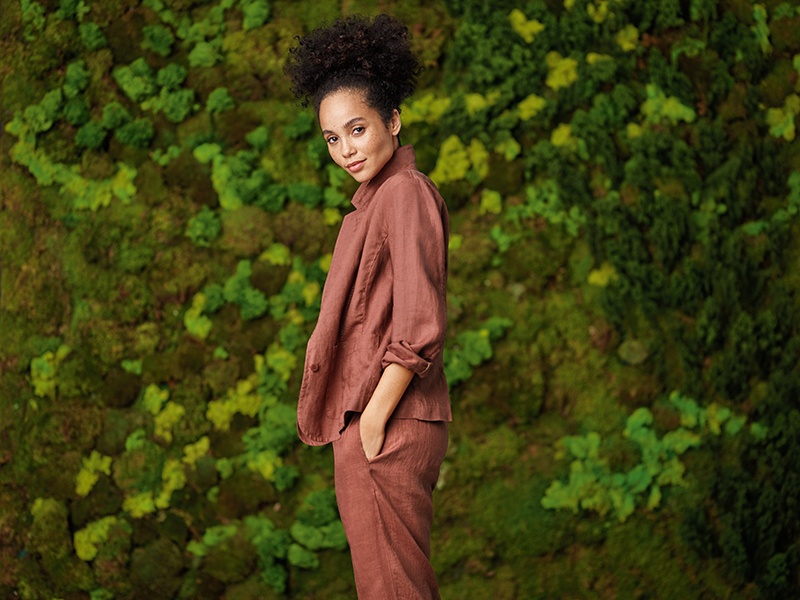 That same year, the company launched its Vision2020 campaign, which details how it aims to achieve a goal of 100 percent sustainability by 2020. "Vision2020 was the result of a supply chain trip that Eileen herself took in 2012," says Amy Hall, leader of social consciousness at the company. "During that trip, we as a company became viscerally aware of the global water crisis and the implications not only for sourcing the fibers for our clothing, but also for the future of our business. That revelation turned into a company-wide commitment to bold environmental and social goals for our product and practices."
The importance of investing in environmentally responsible fashion in the broadest sense is to preserve the future of this planet
Already using non-hazardous dyes in its silk georgette garments, the company is also making the following pledges: by 2020, all its cotton and linen will be organic; its merino wool will come from sheep that are humanely raised on sustainably managed land; and rayon will be replaced by the more environmentally friendly Tencel. "The importance of investing in environmentally responsible fashion in the broadest sense is to preserve the future of this planet for future generations," Hall says.